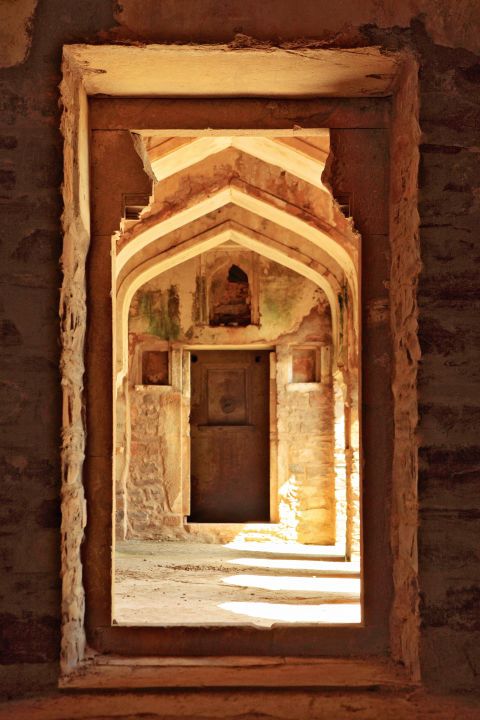 Rajasthan is a state of India which is known for its history, fortress, exploitation, and special food. Rajasthan is also called the land of war and land of sacrifice. This is one of the best places to visit in India. Whatever tourists once roamed in Rajasthan, they do not tire of praising here. But let us tell you that Rajasthan is also very famous for many haunted places. In this article, we are going to tell you about the haunted places of Rajasthan.
Haunted Places Of Rajasthan:
There are many places and fortresses in Rajasthan that have been deserted for many years. There is so much shadow on this place that there is no courage to go alone here. There are many such ghostly and scary places in Rajasthan that have their own separate mystery and story. So, Let's see which are the haunted places of Rajasthan.
1. Chittorgarh Fort:
Rana Kumbh Mahal or Chittorgarh Fort of Chittorgarh is such a place, after going here you will definitely feel spooky. It is one of the haunted places of Rajasthan. It is also one of the best castles in Rajasthan. This fort was built in the 15th century. King of Rajputs Maharana Kumbh had spent his royal life in this fort. There is also a temple near this fort dedicated to Lord Shiva.
It is a matter of time when a group of friends stopped at one night in the palace and stopped to see that there was no madness in the name of ghosts. But a man from that group was searching for a way, then he heard a voice who was seeking help, but when he looked back and looked back, he saw a woman whose face was burnt.
Story Behind This Place:
It is said about this fort that there are many subterranean chambers in this place, where Rani Padmini, together with the women of her state, did Jauhar ie self-sacrifice. Explain that when the Sultan of Delhi, Alauddin Khilji attacked this palace, Rani Maharani Padmini here had Jauhar with 700 female followers. Since then, many such incidents have been reported at this place in Rajasthan, after which this place has been declared as haunted.
2. NH-79 Highway Near Dudu Village:
Ajmer-Udaipur highway also speaks the path of bloodthirsty. The people passing through this road have experienced ghostly activities here. Many people say that this way a woman in the night who wore a red pair of bride and disappears in a while.
The people say that here a woman has been seen, which is visible for some time then disappears. Along with this, three friends in the Ajmer-Udaipur highway were facing a woman, who raised a child in the lap. The woman sat in the rear seat and instructed them to go out of the village.
Story Behind This Place:
A story about this place is told that when child marriage was in place, a 5-year-old girl was to be married to a 3-year-old boy, but the girl's mother was not happy with this relationship. That's why he took his daughter towards the highway for help, but a speedy vehicle came and hit the woman. That girl and woman died the same.
3. Nahargarh Fort:
The Nahargarh Fort is situated on the edge of the Aravali hills near Jaipur, the capital of Rajasthan, which looks very attractive in this yellowish pink city of Jaipur. If you go here to smile, you will be attracted to seeing the beauty of this fort. But let us tell you that this fort also comes in the haunted place of Rajasthan.
According to the locals here, there are strong winds blowing at right here and many times the glasses of the cabinets fall apart. Here, sometimes heat starts to feel cold and breathless. Many people going to the fort have realized some strange things. It is said that the owner of the reinstatement organization found in this fort was mysteriously killed in his house.
Story Behind This Place:
This fort was built by Sawai Raja Man Singh. This fort was built for his queens, but after his death, he became known as Nahargarh ghost for. People believe that the king's ghost remains in this fort.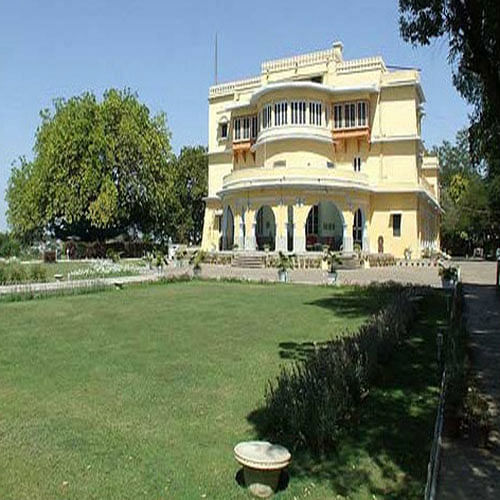 4. Brij Raj Bhavan:
In the haunted places of Rajasthan, the next name comes from Brij Raj Bhawan, which is located in Kota. This building is 178 years old. According to the source, Kota's ex-queen had told a reporter that she had seen the ghost of Major Burton here many times.
Story Behind This Place:
It is said that here the ghost of an English officer wanders. It is said that during the freedom struggle of 1857, Indians had killed Major Burton, manager of the East India Company. After this, it was converted into heritage in the year 1980. Major Burton was so disciplined that even today if his ghost watches the guard sleeping at duties, then he receives a slap on the cheek.
5. Kuldhara Village:
The scariest village of Rajasthan. Kuldhara is a place in Rajasthan which has been lost for nearly 170 years. Nobody can dare to go alone in this village. It is said about this village that the people here had evacuated this place to save their daughters from a sinister Diwan. Since then, this village has been deserted. There is no one here and no one dares to come here after the night.
The paranormal agency of Delhi has recorded the voice of dead people in the detectors and ghost box in Kuldhara village and they have also given their name. Apart from this, the tourists here have also heard the sounds of women's bangles here.
Story Behind This Place:
This place is also called curse land. When the villagers had evacuated this place to save their daughters from that sinister Diwan, they cursed them as they went and go, that no one will live here anymore nor will anybody be born.
6. Jagatpura:
A few people will know about this haunted place, but tell us that at this residential place, people have seen white shadows wandering in the darkness of the night.
The people living in this place told that they saw ghosts and witches roaming around the streets here. According to many stories here, the people here have seen ghosts wearing white clothes, wearing brown hair.
Story Behind This Place:
It is said about this place that the king here was greedy and this king was not worried about his subjects, then the people here dying from starvation cursed the king. After this the place became haunted.
7. Bhangarh Fort, Alwar:
Bhangarh Fort, where the sun rises, souls awake Bhangarh Fort is famous for its ghostly tales throughout the country. This fort is situated at a distance of 85 km from Jaipur. This fort is not just India but one of Asia's most haunted places. Many researchers who researched the ghosts have claimed to have negative powers in the fort of Bhangarh.
The Archaeological Survey of India has been banned from going to the fort after sunset and before sunrise. It is said about this fort that ghosts are kept in this fort at night. It is said about this fort that there is the voice of the women crying for help here. Apart from this, the sounds of bangles are heard here too.
Story Behind This Place:
It is said that the princess of Bhangarh, Rattanavati was very beautiful and a tantric was also on this beauty. The shop from which the perfume went to the princess went to the shop and made magic on the bottle which was going to be sent to the princess. If the princess got a bottle then she fell right on the stone but fell down. The magician had done such magic that the perfumer took the time to love him (the magician). Now, after wearing perfume stones, the stone was moving towards him in love with the magician. The stone crushed the magician but before he died, he cursed the waste of Bhangarh. After some time there was a war in which Bhangarh was devastated and all the people living here were killed.
8. Chand Baori, Abhaneri:
Chand Bauri is a ghostly place in Abhaneri village of Rajasthan. Many tourists coming here have felt very strange. It is said about this place that there is a ghost that does not let you climb up the stairs. The people coming here come here to experience fear because the voices of bats and pigeons are resounding, which can scare anybody.
Story Behind This Place:
It is said about the Chand Bauri that it was made by ghosts in one night. But let's tell you this place is so grand and huge that it will take many years to make it. There are more than 3,500 stairs in this place. Which makes them feel very scary when going down.