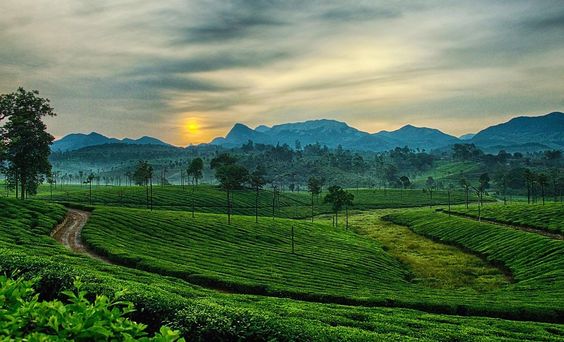 Weather of Ooty
Planning your family holiday? But jumbled about where and when to go? You can visit the Queen of the "Nilgiris" or Ooty to relish one of the most charming hill stations in Southern India. But Do you know what the best time to visit Ooty is? Let's know here in this article below. Ooty is also recognized as the 'Queen of Hills'. It is a picturesque town that is encircled by the attractive Nilgiri Hills…
Ooty has pleasant weather throughout the year due to its unique location. The winter season in Ooty is cooler as compared to the rest of southern India. The best time to visit Ooty, a charming hill station is from October to June. In those months, the climate remains somewhat around 25°C which bids enjoyable weather. It's considered to be the best time to visit Ooty for sightseeing and traveling for an enchanting experience. During these months, not only the days but nights are similarly comfortable.
Months:
BEST TIME TO VISIT OOTY

 
Precipitation / Rainfall (mm)
Max. Temperature (°C)       
Min. Temperature (°C)
Avg. Temperature (°C)
Max. Temperature (°F)        
Min. Temperature (°F)
Avg. Temperature (°F)
JANUARY
24
19.5
5.4
12.4
67.1
41.7
54.3
FEBRUARY
20
20.5
6.7
13.6
68.9
44.1
56.5
MARCH
37
21.8
8.7
15.2
71.2
47.7
59.4
APRIL
109
22.1
10.6
16.3
71.8
51.1
61.3
MAY
161
21.8
11.5
16.6
71.2
52.7
61.9
JUNE
206
18.3
11.4
14.8
64.9
52.5
58.6
JULY
369
16.9
11.3
14.1
62.4
52.3
57.4
AUGUST
264
17.6
11.2
14.4
63.7
52.2
57.9
SEPTEMBER
174
18.3
10.6
14.4
64.9
51.1
57.9
OCTOBER
252
18.8
10.4
14.6
65.8
50.7
58.3
NOVEMBER
162
18.7
8.7
13.7
65.7
47.7
56.7
DECEMBER
69
19.3
6.6
12.9
66.7
43.9
55.2
Best Time To Visit Ooty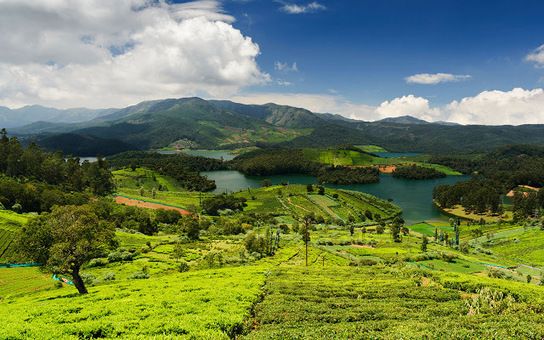 Ooty is a continual destination, but the best time to visit Ooty is amongst the months of April- June, and September-November. Yet, depending on the fact what you want to do there, here is a monthly disintegration of Ooty's weather situations so that you can plan your tour accordingly:
Summers (March to June):
These months establish the summer period in Ooty, the Queen of Hill Stations. The climate throughout this time is usually enjoyable as you can go out for day exploration and other vacationer actions. The usual temperature during this summer season does not increase beyond 20°C.
Monsoon (July to September):
These months establish the Monsoon period in Ooty, the Queen of Hill Stations. The town gets weighty precipitation and this may disturb the standard day touring movement for some of you. In any case, nature darlings would cherish the grand magnificence that grasps Ooty after the downpour showers which merits clicking numerous photos.
Winter (October to February):
During the period of October, the cold breeze enters the town however the general day temperature is cool and useful for touring. November to February comprises the colder time of year season in Ooty. Numerous couples visit Ooty throughout the colder time of year season. Now and again, the temperature can go underneath 5°C too. Note that the evenings in January and February are the coldest. So, can it be the best time to visit Ooty? Think through it!
Local Festival of Ooty: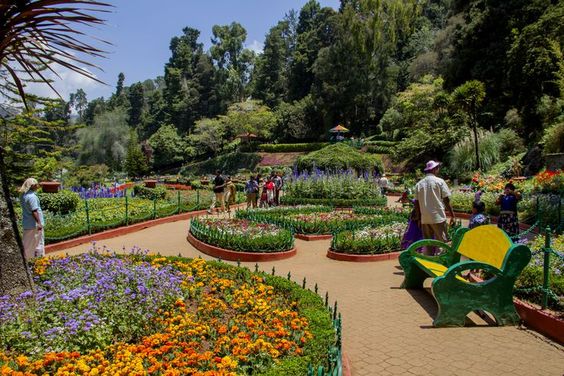 Ooty being a multicultural society, multi-social, multi-linguistic, similar to any other portion of India, has countless festivals crossing the whole year. Nonetheless utmost of the festivals of Ooty are detained throughout the summertime.
The existence of local societies like the Kauravas and the Todas enhances the number of centenaries celebrated in Ooty, The Queen of Hill Stations. The festivals of Ooty have converted a local affair energetically. In the list of spiritual festivals celebrated in Ooty, the Mariamman Temple festival and Thaipoosam festival are the primary and the utmost famous.
Ooty Summer Festival
This yearly festival that has been held for more than 120 years presently is a major vacation destination. Coordinated by the Government of Tamil Nadu in the period of May, this festival comprises fairs, jamborees, flower, vegetable, and zest shows, and a few social occasions.
The flower show that is coordinated at the Botanical nursery is by and large held for three days and is the main occasion of the summer festival. An enormous assortment of flowers from India as well as from different nations to entrance the guests.
Various exercises including traditional craftsmanship presentations and experience exercises can likewise be appreciated during the festival, which makes it a paramount encounter.
Flower Show
Each summer, there is a flower show in the Botanical Garden and individuals come here to see the detailed and stunning game plans. The flower show displays around 10000 pots during the show.
Ooty Mariamman Temple Festival
Celebrated for every one of the 28 days of the period of February, this festival is the longest and greatest festival of the Arulmigu Mariamman Temple. Lakhs of enthusiasts crowd the parade of Mother Aadhi Parasakti who is worshipped in various structures, for example, Durga, Parvathi, Meenakshi, Heddhai Amman, Kamakshi, Rajarajeswari, and Bhagavathi.
During the parade, aficionados toss salt on the god with the expectation that every one of their difficulties would vanish much the same as salt vanishes in the water. This is a custom and custom not to be missed in the event that you are an admirer of Indian culture. The best time to visit Ooty
Pongal
Pongal is a four-day collect festival of Tamil Nadu celebrated in the long stretch of January in the honor of Sun God. Individuals visit temples and adorn their homes. Pongal is a sweet dish arranged on this positive day by local people dedicating it to God. The best time to visit Ooty
The branch of tourism makes the festival more noteworthy to its visitors by organizing festivities of Pongal and serving Pongal dishes, making it helpful for guests to be a piece of the party. The best time to visit Ooty
Ooty Horse Race in Ooty
For those with an equestrian twist of mind, the Ooty Horse Race will without a doubt start up their blood. The racecourse here is supposed to be among the top racecourses in India and is held for 45 days.
Tea And Tourism Festival
Ooty is famous for its characteristic magnificence as well as the tea that is become here. During the tea festival which is held in January consistently by the tourism division, guests can evaluate various mixes and variations of their #1 refreshments. The best time to visit Ooty
MAD (Music, Arts, Dance) Festival
It is and every year held a 3-day music festival. The festival is an amazing line-up of both conventional and contemporary music, dance, and workmanship execution at the regal Fernhill Palace. This is an incredible festival and occasion that accumulates musicians and music sweethearts from Ooty and surrounding urban communities.
The primary version of the festival was showcased in 2012, after which the occasion gained ubiquity and began growing each year. The occasion got the inspiration because of the explanation that it advances performing arts cutting across the characterization of customary and contemporary, promoting this illustrious destination of Ooty also. The best time to visit Ooty
Average Tourist Volume of Ooty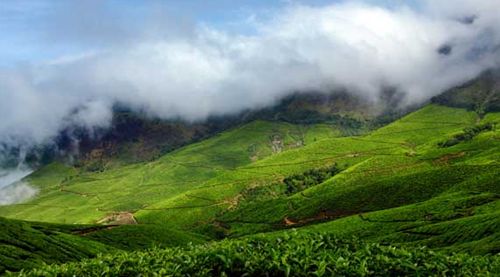 For Ooty, the Quen of Hill Stations, which has not changed much as far as infrastructure to help the increasing inflow, faces colossal tension resources and ecology. In summer, it resembles some other city with ceaseless lines of significant distance transports, private vehicles and cabs choking the roads of the 200-year-old town, harmful exhaust filling the air and food bundles flung along the streets.
During summer, in any event, 10,000 vehicles hit Ooty in a day, taking over the three main streets of the slope station, with a span of just 3.5km. According to the 2011 enumeration, the number of inhabitants in Ooty town is around 80,000 and the infrastructure and city enhancements are intended to oblige this projected populace.
Explored Place To Visit In Ooty
Ooty is a beautiful tourist destination nestled in the Nilgiris hills in the state of Tamil Nadu in South India. Ooty's full name is Udagamandalam. It is also known as the Queen of Hills. It is located 86 km north of Coimbatore and 128 km south of Mysore. Ooty is a very popular tourist destination which is visited by a large number of tourists from all over the country as well as abroad. For your information, let us know that winter in Ooty is colder than the rest of South India. Therefore, tourists should visit here with essential goods and warm clothes. The best time to visit Ooty
Nilgiri Mountains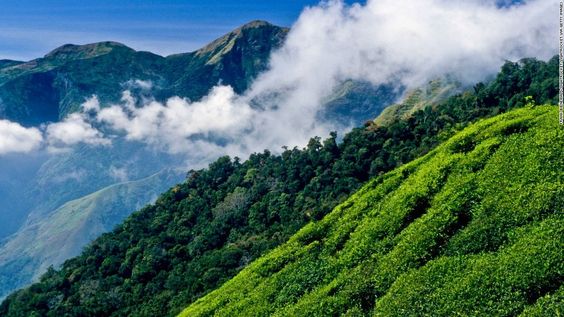 Ooty nestled in the Nilgiri or Blue Mountains ranges attracts tourists in large numbers every year. Apart from winter, the weather remains pleasant throughout the year. During winter, the temperature drops below zero degrees.
The dense vegetation, tea plantations, and Nilgiri trees… are characteristic of the mountains here. Newly married couples come to these beautiful plains of nature to make their honeymoon memorable.
The Nilgiri Mountain Railway, built by the British in 1908, is a World Heritage Site. It is a 46 km beautiful toy train journey that starts from Mettupalayam and reaches Ooty in about five hours through many tunnels, bridges, and beautiful plains. The journey from 300 feet to 7200 feet high toy train is definitely thrilling.
Botanical Garden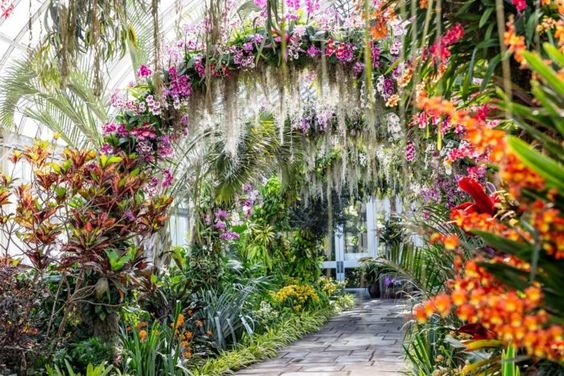 The Ooty Botanical Garden is a horticultural area with more than 650 species of flowers and trees spread over a vast area of ​​22 hectares. The main attraction of the park is a fossil tree, which is 20 million years old. Apart from this, the Toda tribe also lives in this garden. You can see their lifestyle and culture here.
The flower show organized here as a part of the Ooty Summer Festival is a major attraction. Another popular attraction of the Botanical Garden is the Fossil Tree Trunk which is said to be about 20 million years old. Various types of plants are worth seeing here.
Mukurthi National Park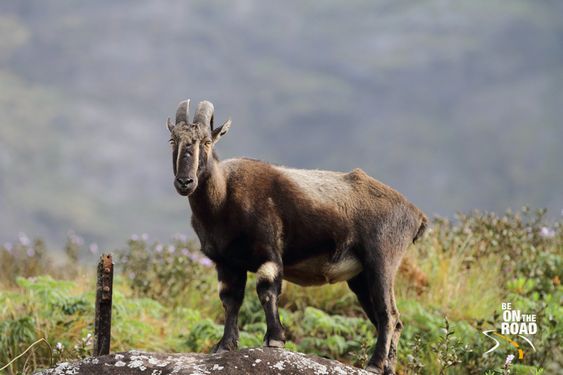 A part of the Nilgiri Bio Reserve, Mukurthi National Park offers a panoramic view for everyone amidst its captivating natural beauty and rich nature. Spread across 80 square kilometers, this national park flows through various rivers, which adds to the overall charm of the place. The best time to visit Ooty
Many animals and birds can be seen around these sources of water. A few watchtowers are also located inside the national park. It is also a popular place for trekking for those visiting Ooty.
Fernhill Palace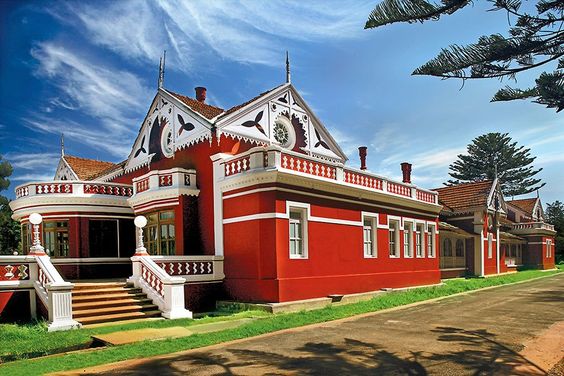 The Fernhill Palace, built-in 1844, was the summer bungalow of the Maharaja of Mysore. The grandeur of the palace is reminiscent of the colonial era. The best time to visit Ooty
Needle Rock View-Point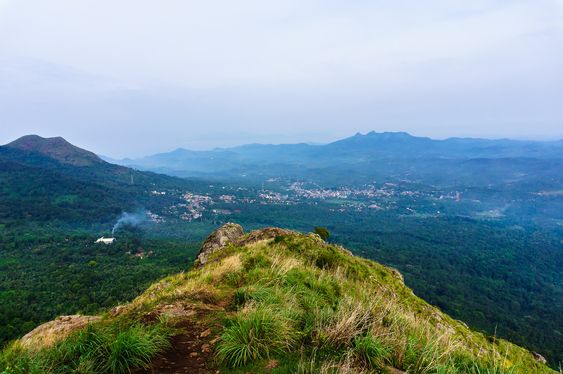 Located about 8 km from Gudalur, the Sui Rock view-point offers a 360-degree view of the surrounding valley and areas. Gudalur is about 51 km from Ooty. Also known as Sochimalai, it is a popular place for trekking.
The needle rock view-point was given its name because its shape resembles a needle. The view of the clouds meeting the hills, when you cross you, when you stand on the hill, your breath stops when you see them.
Murugan Temple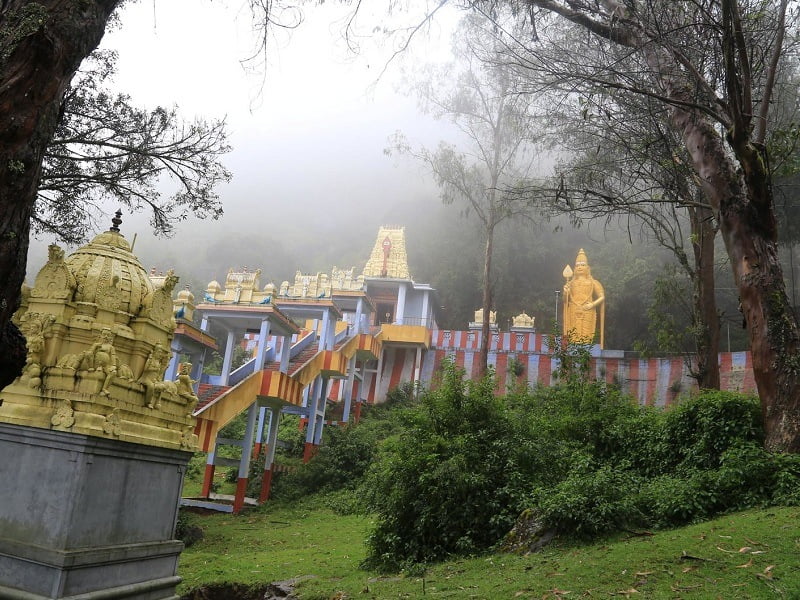 Like other cities of Tamil Nadu, Ooty also has some magnificent temples. The Murugan Temple situated on Elk Hill is one such grand temple. This temple is dedicated to Lord Murugan. The Kavadi Attam dance performed by the devotees of God in this temple is the main attraction here. The best time to visit Ooty
Wax World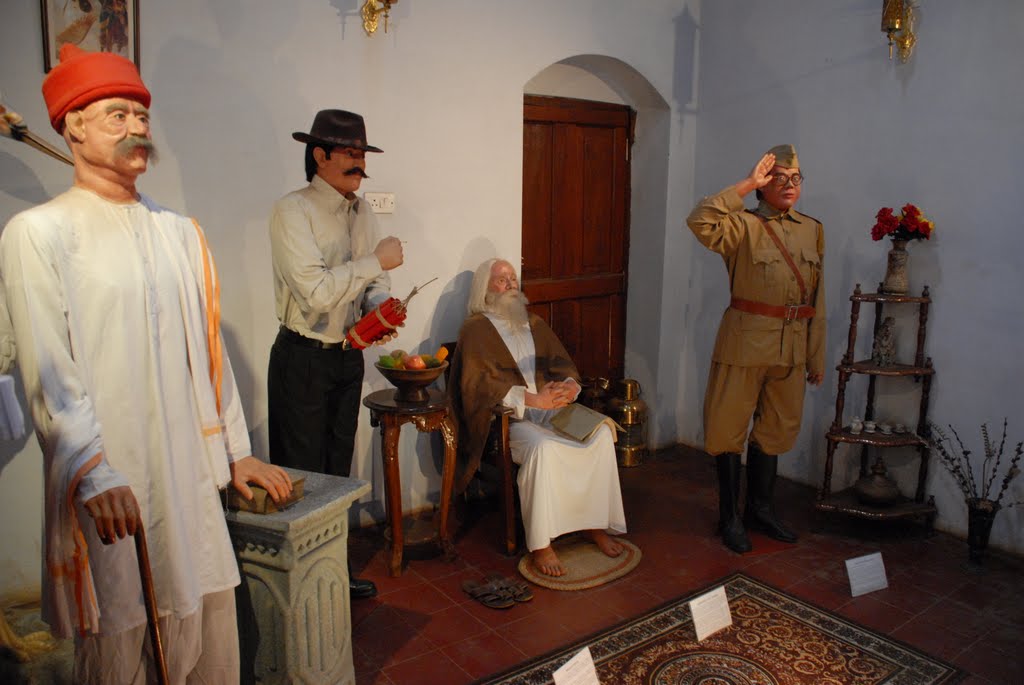 Located 2 km from the city center, Wax World is definitely a place to see in Ooty. Many genuine sculptures of great Indian celebrities are displayed here. Some of the statues of this museum are
Mahatma Gandhi
Bal Gangadhar Tilak
Mother Teresa
Gopal Krishna Gokhale
Late Dr. APJ Statues are displayed here.

The best time to visit Ooty
Along with these, a replica of the local people and their lifestyle is displayed here.
Pykara Falls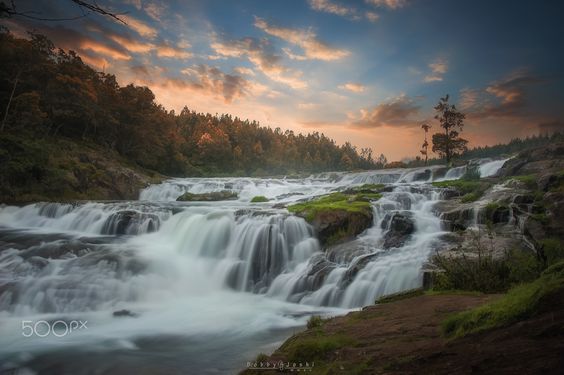 Situated 20 km from Ooty, the Pykara Falls is a spectacular picnic spot surrounded by pine trees. This place is also famous for photography. You can enjoy a speedboat ride in this lake and take long walks among the pine trees.
There is a boathouse and there is also a restaurant near the waterfall, where you can enjoy snacks while enjoying the ancient streams of water. Beauty makes you spellbound. The surrounding area is also popular for Toda settlements.
Ooty Lake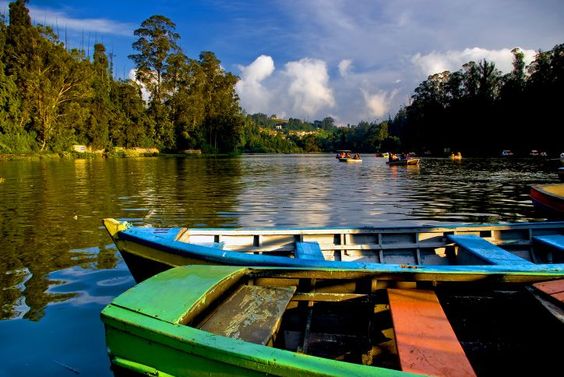 Ooty Lake is a popular destination for picnics, paddle boating and to enjoy Ooty comfortably. Built-in 1825, the lake is 2.5 km long and passes through the Nilgiri Hills. Let me tell you that a song from Salman Khan's film 'Main Pyar Kiya' was shot here. There are some shops around the district, which sell various items locally.
Unexplored Place To Visit In Ooty
Ooty, the queen of hill stations, where grasslands, soothing environments, cool weather, and a wide range of sightseeing places to visit. Each tourist attraction in Ooty gets a unique and vibrant experience. However, if you are wondering what to do in Ooty and what to see in Ooty, then take a look at the various sightseeing places below. With these interesting places to see, you can also plan for a memorable Ooty trip.
Toda Huts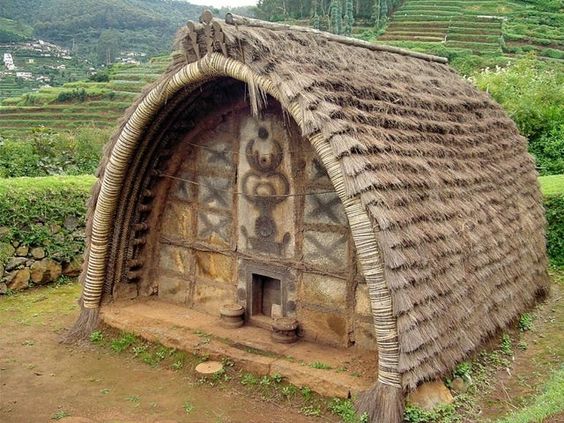 One of the most attractive and unique sightseeing places in Ooty is Toda Huts. These are habitats for the Toda people, one of the indigenous tribes of Ooty. The huts are built in the shape of a semi-barrel.
These huts have no windows and very few doors from where one has to enter. Once you are inside the hut there is room to stand. This close-knit community of Toda people relies mostly on cattle grazing and farming.
Stone House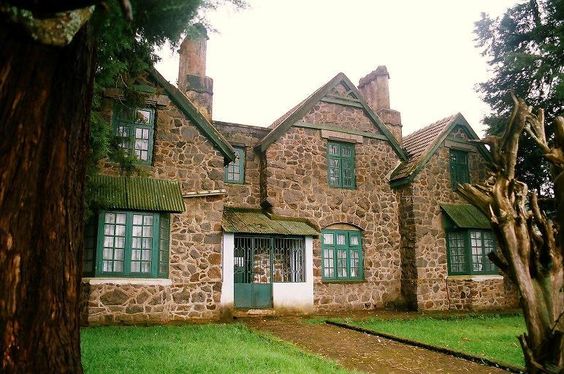 The Stone House is the first Ooty bungalow built-in 1822 by John Sullivan. It is now the government arts college of Ooty and displays amazing architecture and some great relics. Many tourists visit this place to get a glimpse of this bungalow. The best time to visit Ooty
MRC Golf Club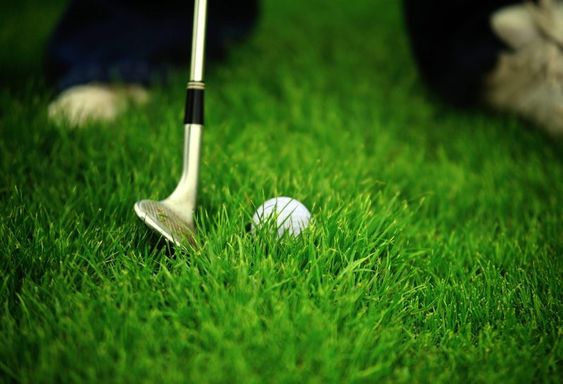 This golf club is situated at an altitude of 7,200 meters and is spread over 195 acres of lush green land. It is maintained by the Gymkhana Club and is a fun place for golf enthusiasts. The golf course is surrounded by a variety of beautiful trees including rhododendron, oak, fragrant eucalyptus, and cedar.
Kamraj Sagar Lake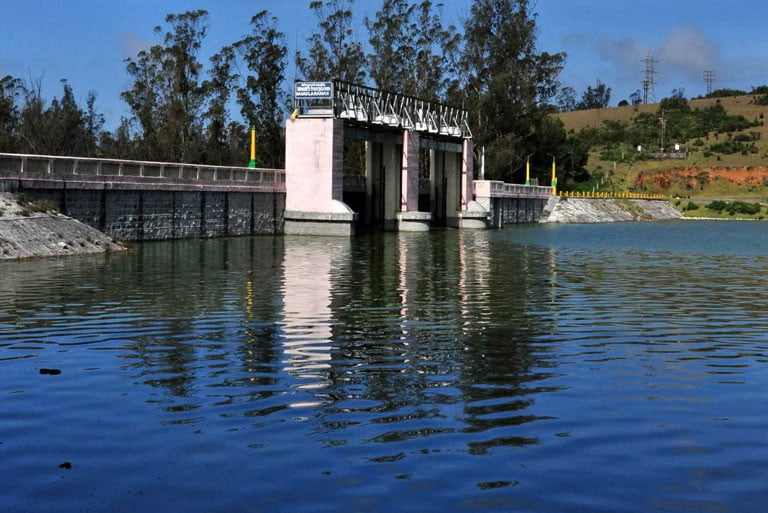 Kamaraj Sagar Lake is a dam located about 10 km from the bus stop of Ooty city. Is a popular picnic spot and is surrounded by lush green forests. Many films have been shot in the lake as well as the surrounding areas. It is also an excellent place for fishing. The best time to visit Ooty
Doddabetta Peak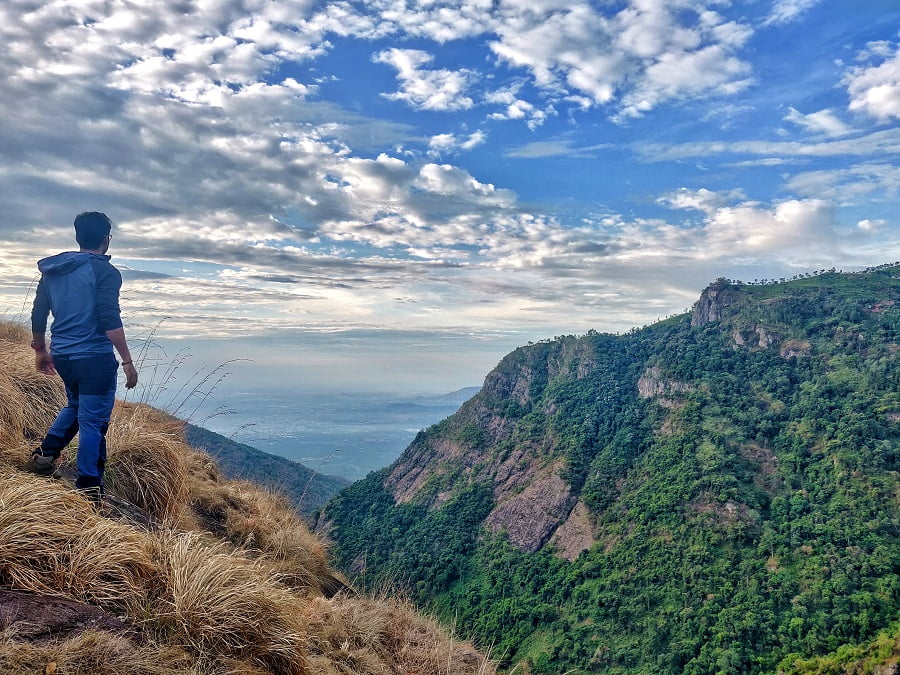 Doddabetta peak is the highest place in South India at an altitude of 8,606 feet. Located at a distance of 10 km from Ooty, a large number of tourists gather to see this peak. You can see breathtaking views of the Nilgiris from here.
The top of the peak is absolutely mesmerizing, the telescope house at the summit has two telescopes that offer a panoramic view of the surrounding valley. The rich flora and fauna here add to the overall charm of Doddabetta Peak.
Must-Try Foods And Beverages In Ooty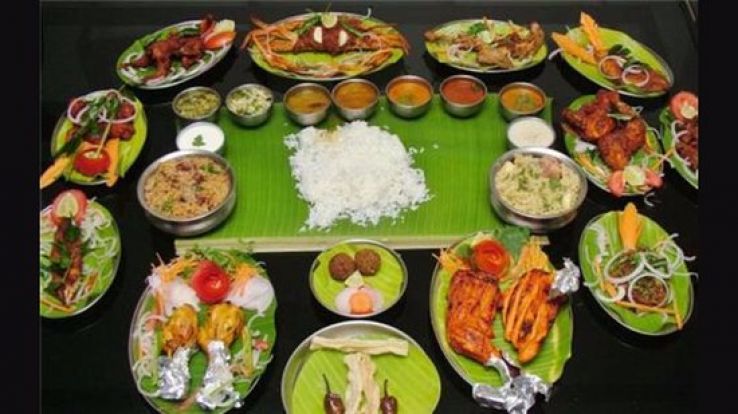 Ooty has consistently been one of the top puts on a voyager's rundown because of its lovely climate and lavish surroundings. It's an absolute necessity visit for nature darlings however there's significantly more – it's extraordinary for foodies as well! The best time to visit Ooty
While you're touring the nearby sights, ensure you likewise dive into a portion of the neighborhood top picks and road food that Ooty has to bring to the table. The best time to visit Ooty
From espresso and chocolates to fiery kebabs and side of the road Chinese food, Ooty has something to suit everybody's craving. Investigate probably the best road and neighborhood diners you should evaluate when you visit.
Street Kebabs:
Ooty has various little joints that serve lip-smacking kebabs however the best one must be Kebab Corner. Here you will find a scope of mouth-watering kebabs at sensible costs. The best time to visit Ooty
The eating joint isn't extravagant and you may need to stand by some time to get your request however you won't be disappointed. An unquestionable requirement attempt is their flame-broiled sheep and delicious chicken kebabs.
Chinese Restaurant:
Situated in Commissioner's Street in Ooty, this is an unquestionable requirement visit in the event that you need to delve into some delightful and pretty genuine Chinese food at pocket-accommodating rates.
This eating joint isn't extravagant in its look however it serves the best pork in Ooty. A portion of the must-give dishes a shot the menu include their American Chopsuey and Bee Hoon Noodles. The best time to visit Ooty
Kozhi Varutharachathu:
Kozhi Varutharachathu makes certain to be appraised among your top choices in the event that you like your chicken on the fiery side. The best time to visit Ooty
On the off chance that you end up being a severe veggie, at that point likewise, you don't have anything to stress over. Veggies additionally have a ton to anticipate in Ooty. The best time to visit Ooty
Avial:
Avial, a dish made by mixing seven to eight vegetables is one of the record-breaking top picks of the nearby inhabitants. The dish tastes marvelous and is additionally exceptionally nutritious. The best time to visit Ooty
Other than these, you likewise get a wide assortment of servings of mixed greens, which are absolutely fulfilling and nutritious and implied for every one of those eating routine monstrosities out there. The best time to visit Ooty
Fruits
The atmosphere of Ooty is ideal for growing a wide assortment of organic products. Strawberries, pears, peaches, all are modest and of the finest quality. You may really need to take some of them back home with you in the event that you end up traveling to Ooty from some spot close by. The best time to visit Ooty
Locally Made Snacks, Pastries & Bread:
In case you need to indulge yourself in some privately made cakes, bread and tidbits kindly proceed, as the neighborhood bread and baked goods have a kind. The coconut burfi which you get in the bread shops of Ooty is an unquestionable requirement attempt. The best time to visit Ooty
Coffee or Tea:
Ooty actually has leftovers left of it, when well-known espresso and tea manors and the espresso and tea that you get locally has the smell of the Nilgiris filled in it. The best time to visit Ooty
The refreshing taste of privately prepared espresso just lifts your soul (on the off chance that it is down for reasons unknown that is) and gives it another life. The best time to visit Ooty
Wine
Last however not least; Ooty has a few vineyards too. In the event that you are fortunate, you may really find some wine shops selling nearby wine. It is definitely worth the attempt. The best time to visit Ooty
Things To Do In Ooty
Ooty is commonly called the queen of mountains, it is a major and beautiful hill station in South India. Tea plantations and huge green mountains attract tourists. There are many things to do in Ooty that many tourists are unable to do. But if you want to experience the real beauty of Ooty, then do these things on your trip. Here we are giving you information about these major things in Ooty. The best time to visit Ooty
Ooty Race Course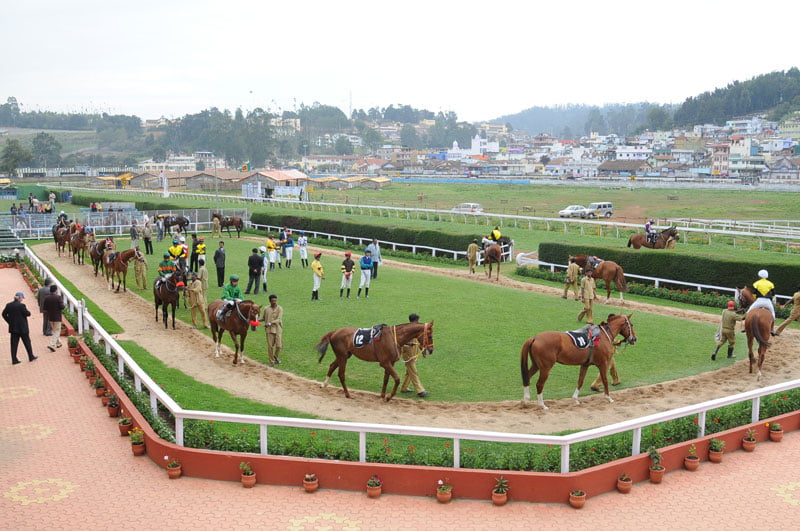 Ooty's Race Course from the colonial era organizes horse races every summer, a tradition that is more than 125 years old. The race usually takes place between mid-April to June. If you travel here during these months then you can join this festival. The best time to visit Ooty
Picnic at Wenlock Down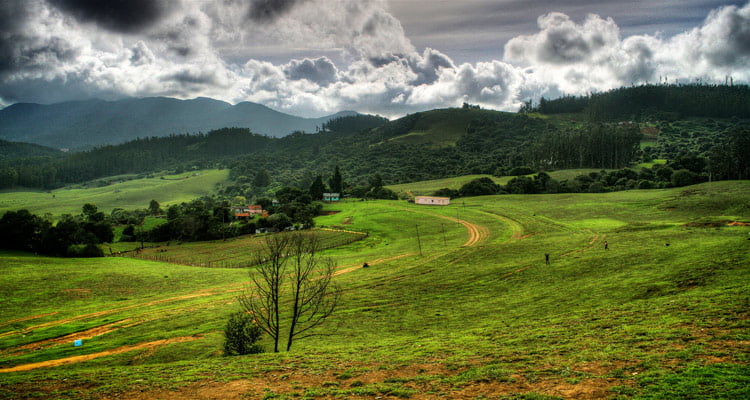 With a wide expanse of green grass, this famous place is for walking, pony rides, and picnics. You can also visit the Ooty Gymkhana Club where the 18-hole golf course is the perfect place for sports lovers and nature lovers. The complex also has a bar, restaurant, table tennis, and a billiard and card room. The best time to visit Ooty
Go Dolphin Nose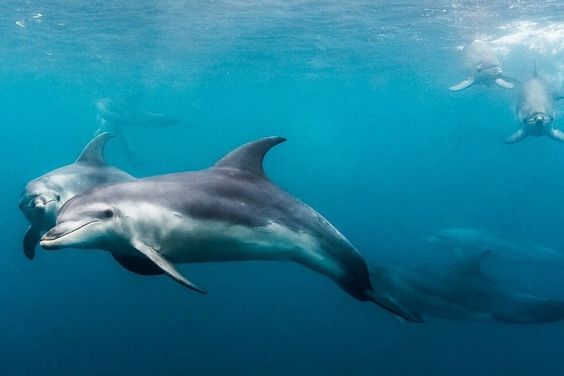 It is a viewpoint, that is, this place is made for the tourists to see the beautiful view over the mountain. From here you will also see the view of the tea estate and Catherine Falls. There should be a plan to visit this viewpoint on your Ooty trip. The best time to visit Ooty
Shop At Tibet Market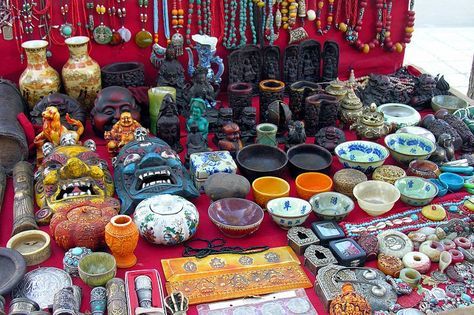 There are a lot of Tibetan people living in Ooty, so the Tibet market here is very famous. Woolens and shawls of different varieties can be purchased from this market adjacent to the Botanical Garden. Apart from this, beautiful beaded necklaces and embroidery bags can also be purchased from here. The best time to visit Ooty
Shop At Commercial Street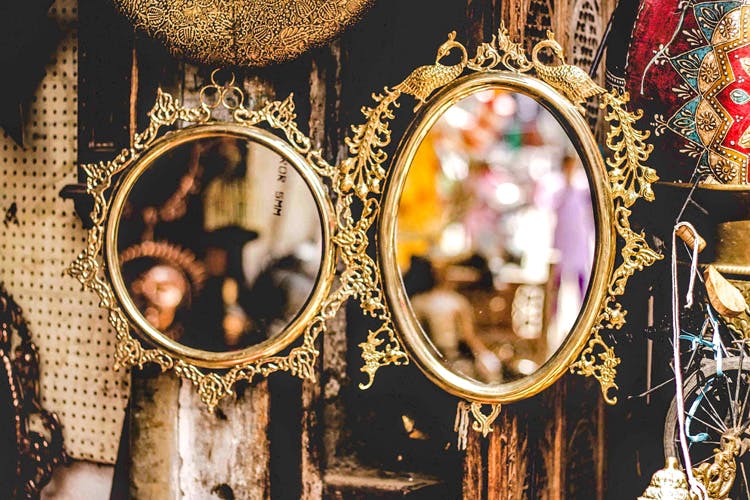 As soon as the morning, this place gets decorated with the market. The market is known for purchasing leather goods, chocolates, and aroma oils. There is a crowd of tourists more than the locals. The best time to visit Ooty
Shop At Ooty Municipal Market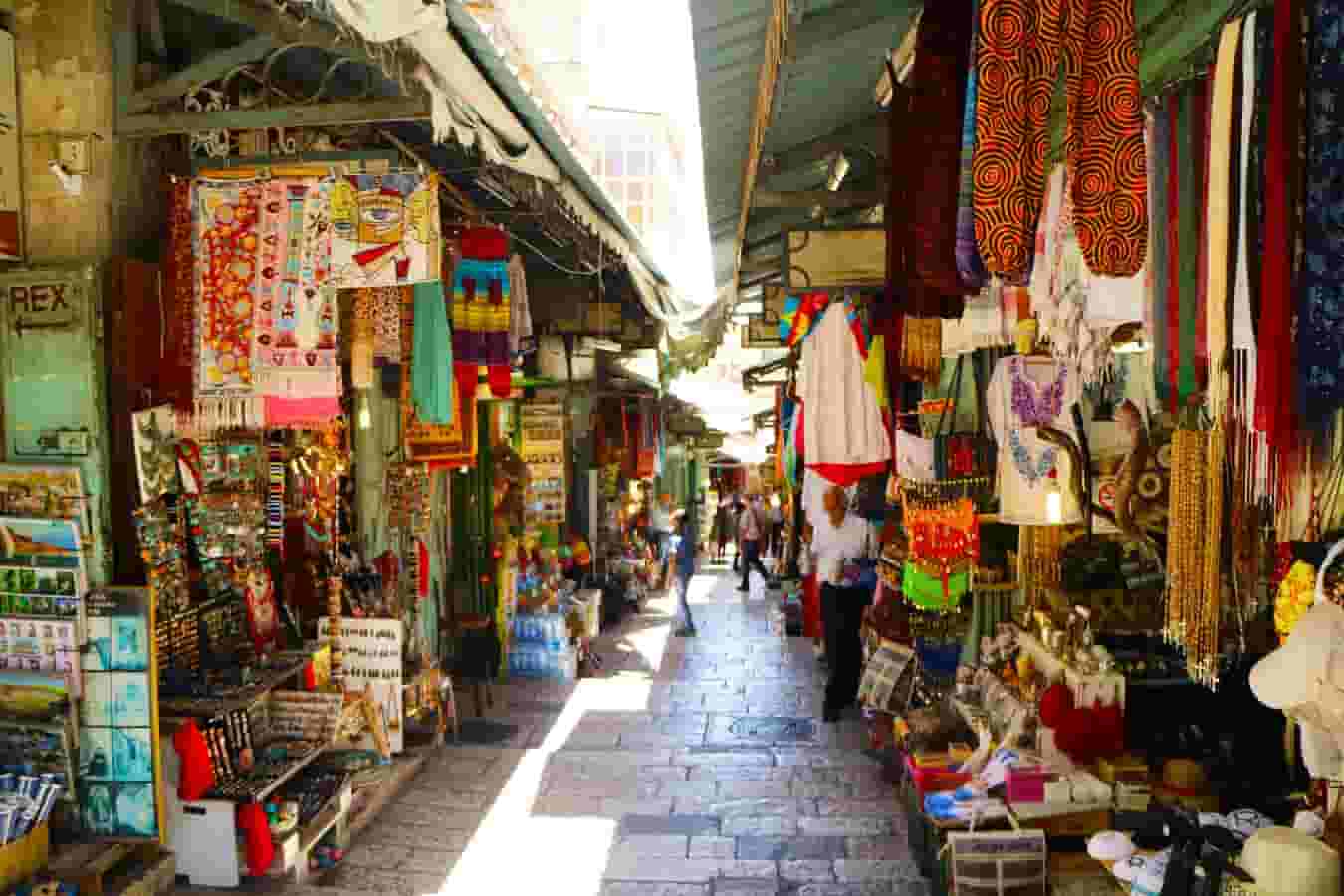 If you want to see the culture of Ooty then visit Municipal Market. There are about 1500 shops for which there is an entry from 15 different places. Apart from everyday things like fruits, oils, chocolates, many more are available. Yes, bring cash for shopping here because debit and credit cards do not work. The best time to visit Ooty
Things To Avoid In Ooty
Try not to purchase travel tickets or book your transportation and lodging with unapproved travel planners.
Do not devour liquor while traveling around and particularly while driving on the slope.
Try not to attempt to get all dim, posing for your photos, and put yourself or individuals traveling with you in danger.

The best time to visit Ooty

Do not wander in spots alone, particularly after dull. Obviously, the slope station looks heavenly yet risking walking after nightfall isn't a choice.

The best time to visit Ooty

The experts in Ooty have made an awesome showing in maintaining its attractions. Thus, don't litter.
Remember to take consents from the Forest Department in the event that you need to visit there
Travelers Hack By Traveljunction
♥

 Travelers Hack For Couples
In case you like crowd-free sites, dodge all the vacation spots in the town. Skipping Ooty Lake, Rose Garden, Doddabetta Peak won't just assistance you pass up heaps of groups yet additionally save a great deal of time, as they have literally nothing unique to bring to the table. Attractions like Botanical Garden and Nilgiri Toy train should be thought of if traveling with kids. The best time to visit Ooty
♥

 Travelers Hack For Family
Avoid town, in any event, for convenience and food. This one may sound interesting, yet it's things like these that hamper your experience the most. Ooty has huge loads of Kebab places, Marwari Restaurants, Chinese Fast Food puts that give crappy nourishments. And costly like damnation. In this way, essentially dodge, evade.
You will found the best food on slows down, or in little towns while on your way around Ooty. Lime tea in this part is beyond words. You should not miss it. The best time to visit Ooty
♥

 Travelers Hack For Friends
Take a Bike on rent. This is significant. Having avoided all the attractions in the town, you have no choices except for to investigate things around Ooty. You can do this either by shared taxis and transports or lease a bicycle (on the grounds that the previous alternative doesn't bode well by any stretch of the imagination).
When you have a bicycle under you, pick any street out of the city and you will be astonished at how lovely the spot is. The streets here are perfect, the view mindblowing and the climate lovely. On the off chance that a few courses have delightful lakes each 5km, others will have immense knolls will little Toda Huts noticeable in distance, while a few courses will simply have bright towns where you will need to spend your evenings sipping sweltering tea.
Check Related Articles:-
Best Time To Visit Bali For Best Experience
Best Time To Visit Andaman & Nicobar
Igatpuri | Places To Visit | Best Time To Visit Igatpuri
Best Time To Visit Goa For A Fun Time
Best Time To Visit Bhutan For A Safe Tour