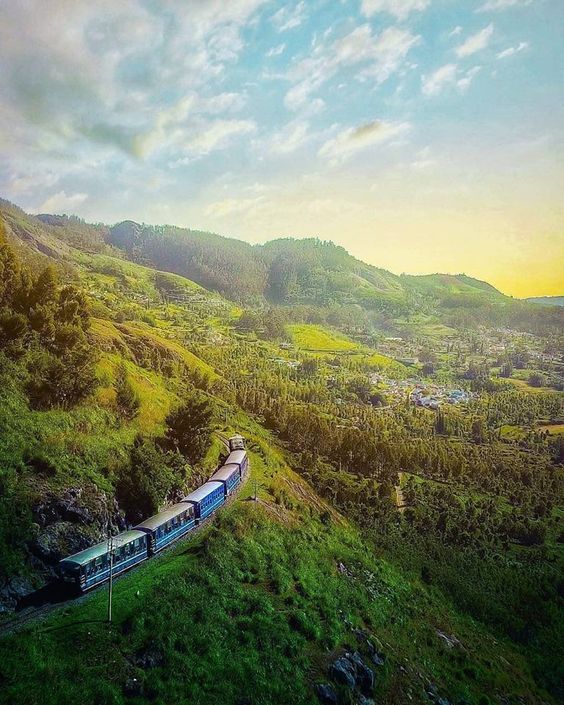 Tamil Nadu is one of India's most important and beautiful states. This state is considered to be historically, culturally and naturally very special. Madurai, Chennai, Tirunelveli, Salem, Coimbatore, etc. are the most visited tourist destinations. Here I am giving some tourist places of Tamilnadu. See this below…
Tourist Places Of Tamilnadu:
In Tamilnadu ancient temples, fortresses, monuments, rivers, waterfalls, hill stations, hill valleys, etc. that attracts tourist. There are many special places here to roam and see. So, see the tourist places of Tamilnadu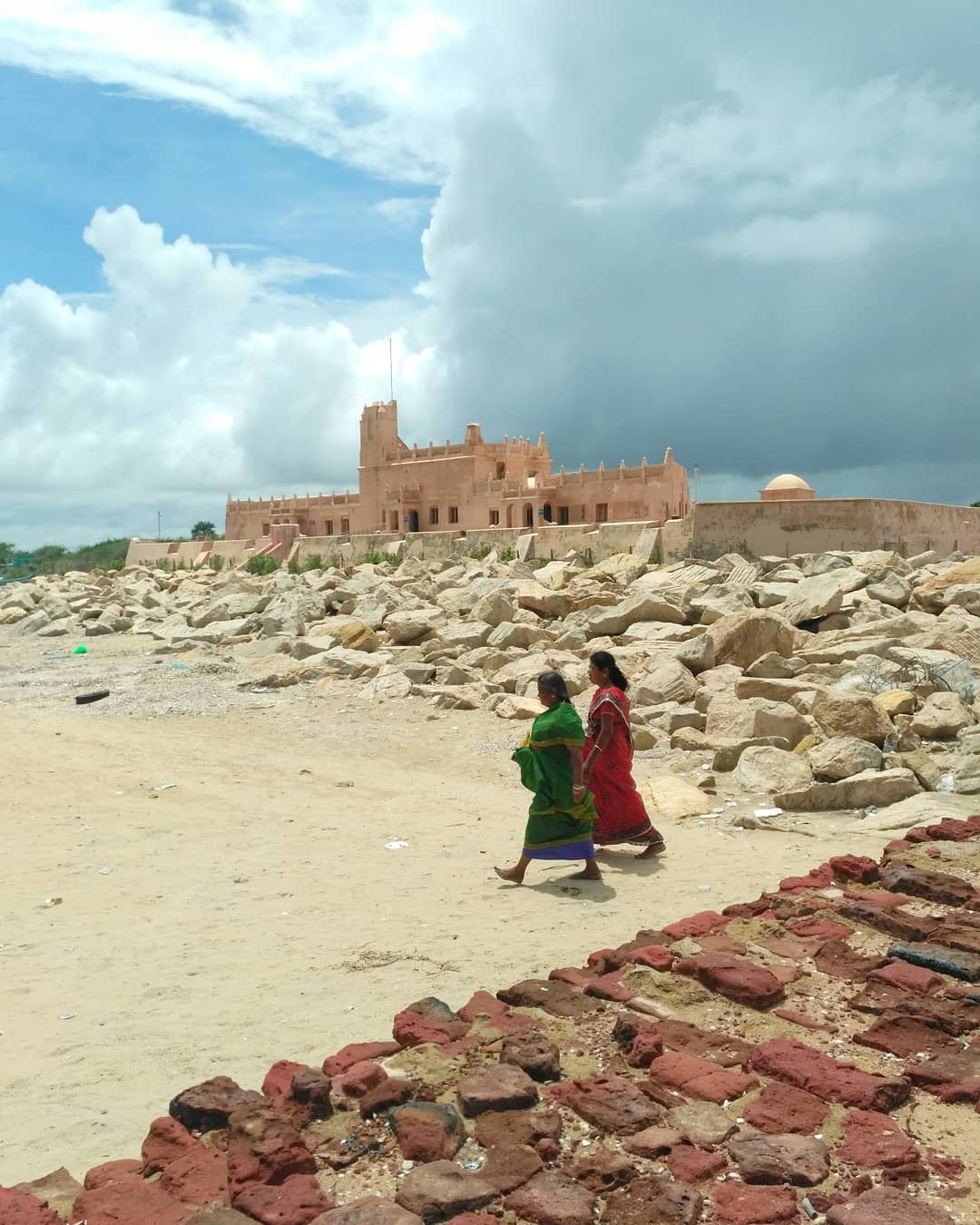 Tharangambadi:
You can make a plan to visit Tharangambadi in Tamil Nadu. It is a beautiful tourist destination of the state, where the natural beauty of your heart will really attract you.
There are many places here that you can see, which include the Danish Museum, Danish Fort, Sri Masalmanishwar Temple. The Danish Fort was built on the coast of the sea in 1620.
Presently this fort is present in the form of ruins. In the Danish Museum, you can see many archived objects related to the past. This is a special place, where you can enjoy the marine climate.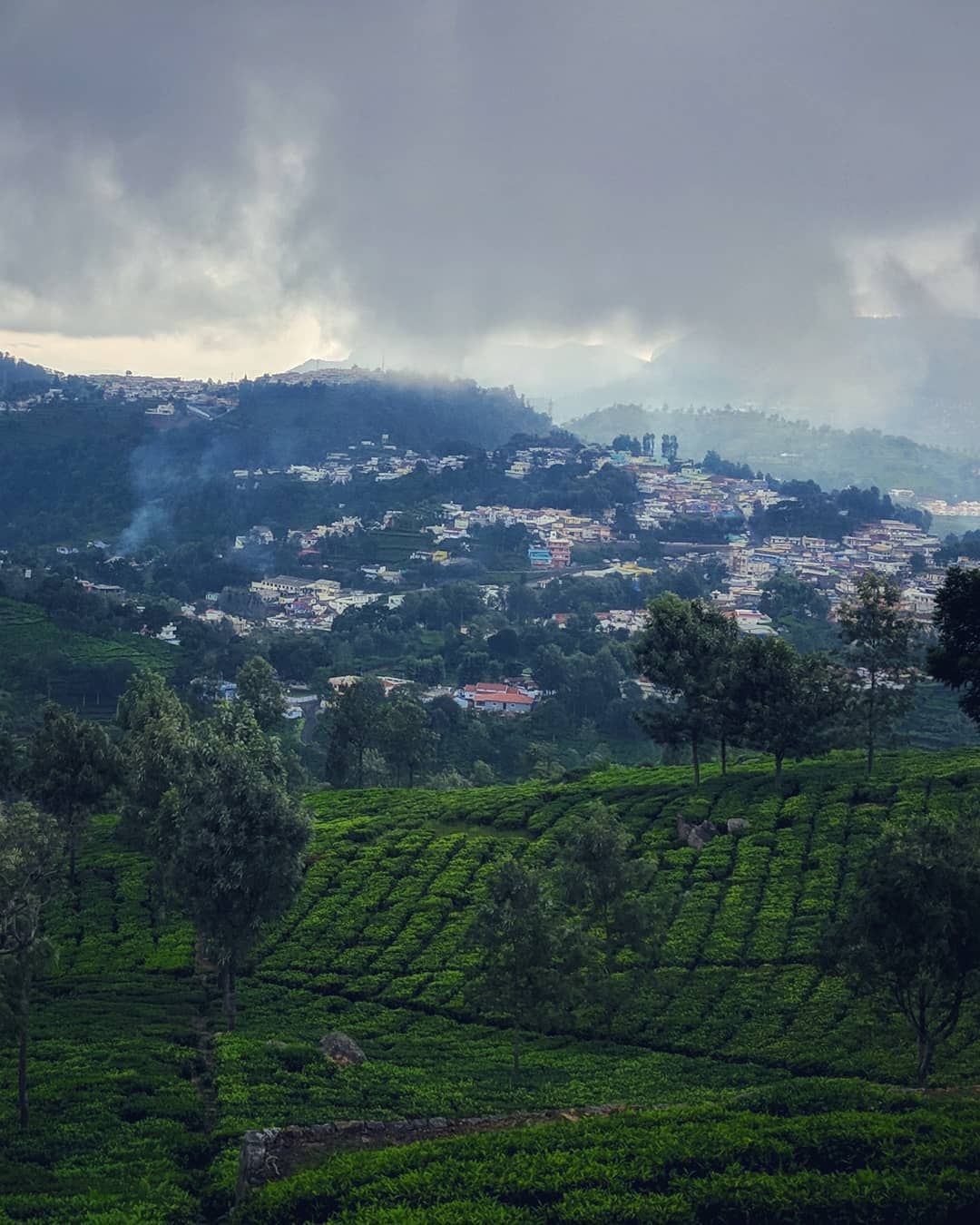 Kotagiri:
In the offbeat sites of Tamilnadu, you can plan for the journey of Kotagiri. This hill station is very close to Ooty. This hill station stands at an altitude of about 1800 meters above sea level.
It is a beautiful hill station situated between the hills of Nilgiris. The natural beauty of this place is very much like for lovers, especially for a nature lover, this place is not less than a paradise.
You can also look here and see wild animals like wild boar here. The natural environment here offers immense mental and spiritual peace. You can make a plan here for a refreshing tour.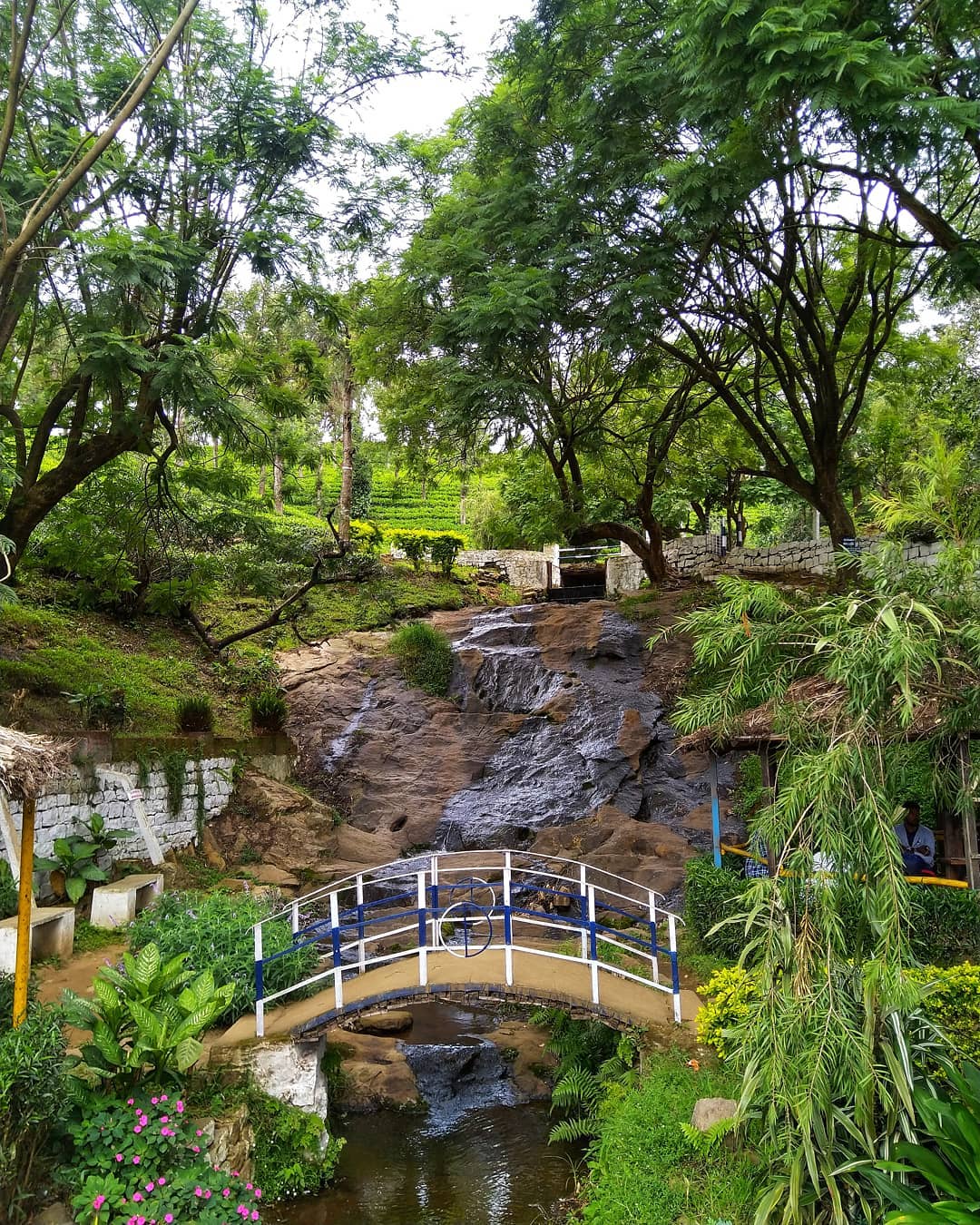 Pollachi:
In the series of offbeat sites in Tamilnadu, you can plan a tour of the place called Pollachi, which is very close to Coimbatore. It is a beautiful place, whose scenes have been filmed in Indian films many times.
The beautiful and wonderful scenes of nature cannot be seen here but it can also be felt. You can come here for a refreshing trip. The hill beauty here affects the tourists very much. Between the green atmosphere, you will be able to experience immense spiritual peace.
You can also plan an exciting tour of the Annamalai Wildlife Century, located near here, where you can see many species of wildlife. This is a great place to come here.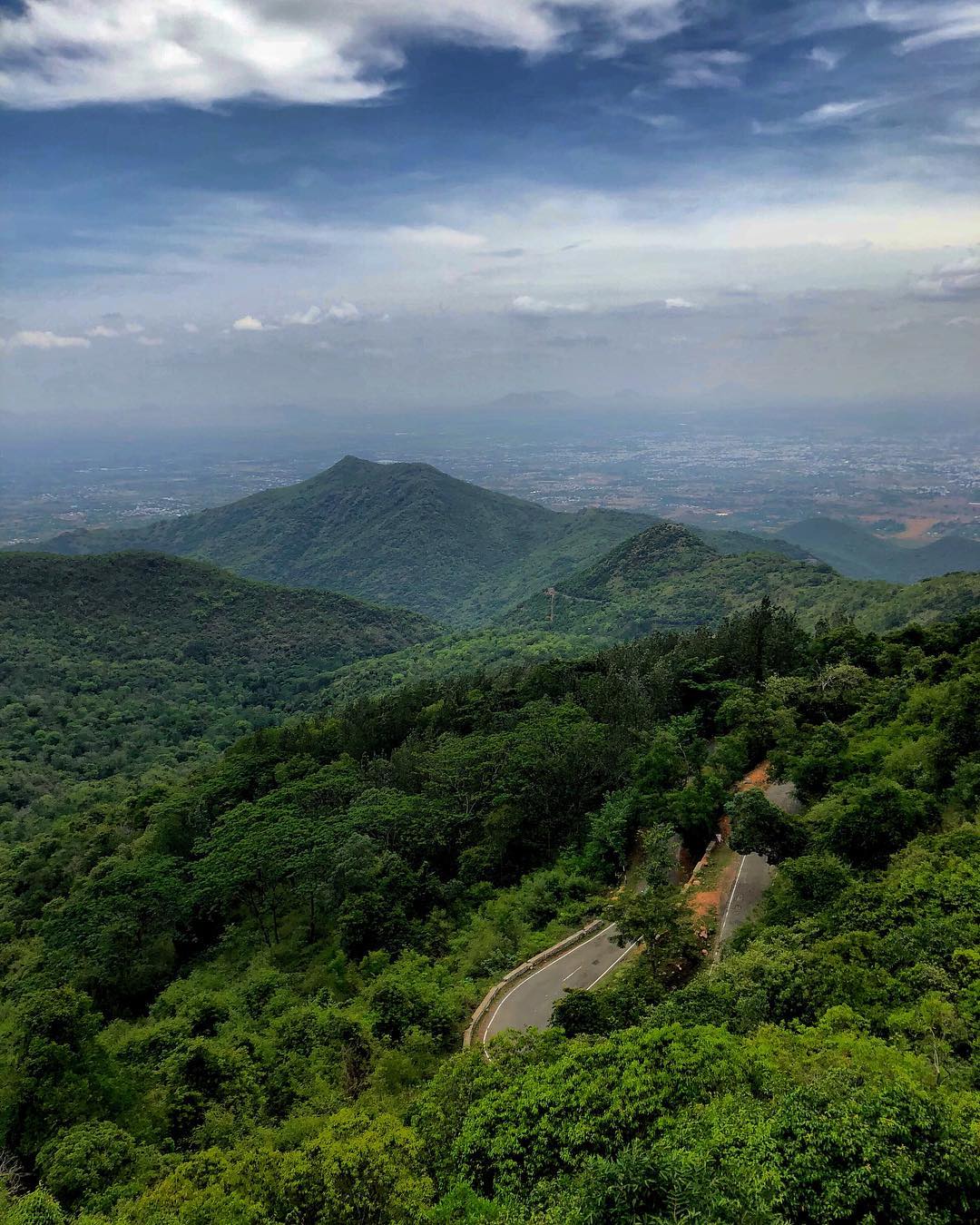 Sirumalai:
In the offbeat sites of Tamilnadu, you can make a plan for the journey to Sirumalai. Sirumalai is located at a distance of 39 km from Madurai. This site is located at a height of 1600 meters above sea level between the dense forest.
Here you can see a large reservoir of flora. In addition to enjoying the natural beauty here, you can also visit waterfalls here. Due to its settlement at the height, the climate remains pleasant throughout the year. You can come here with a warm trip with your friends.
Legendary poetry is also associated with this place, it is believed that when Lord Hanuman was carrying Sanjivani mountain, a small portion of the mountain fell here, with the formation of Sirumalai. You can get the fortune of seeing the 500 years old Shiv Ling.
Kalrayan Hills:
In addition to the above-mentioned sites, you can make a plan to visit the Kalrayan Hills of Tamil Nadu. This mountain range is part of the Eastern Ghats.
This hill station separates the Kaveri river basin from Palar river basin. The height of this series is 2500 feet. It is very easy to get here, through road routes, you can reach here. You can see a huge reservoir of flora here. Along with local as well as foreign species of many plants are also present.
The natural beauty here serves to make the tourists much happier and enthralling. Here you can see the waterfalls, which work to make this site special. You can come here for a great trip.
Ooty:
Ooty popularized by the name of 'Queen of the Mountains' is world-famous for its picturesque scenes. This city is a part of the Nilgiris district of Tamil Nadu. Its beauty increases due to the Nilgiri hills around Ooty city. These hills are also called the Blue Mountains.
Coimbatore:
The rulers of many dynasties have been ruled by Coimbatore, of which the major Shahi dynasty like Cher, Chola, the Pandya, King of Vijayanagar empire and hero of Madurai.
Visitors can see the Marudhamalai Temple, Dhyanalinga Temple, Indira Gandhi Wildlife Sanctuary and National Park and Black Thunder Theme Park in Coimbatore.
Kanchipuram:
Also known as "Silk City", the popular city of Kanchipuram is not only reputed for its world-renowned traditional formulated Silk sarees but also its culture and civilization.
Kanyakumari:
Years have been a symbol of art, culture, and civilization. It is the confluence of the Indian Ocean, the Bay of Bengal and the Arabian Sea, where different oceans scatter the shade from different colors.
This place has been a symbol of art, culture, and civilization for years. It is very close to the state of Thiruvananthapuram in Kerala. Earlier this city was only in the state of Kerala. Sunrise Sunset in Kanyakumari.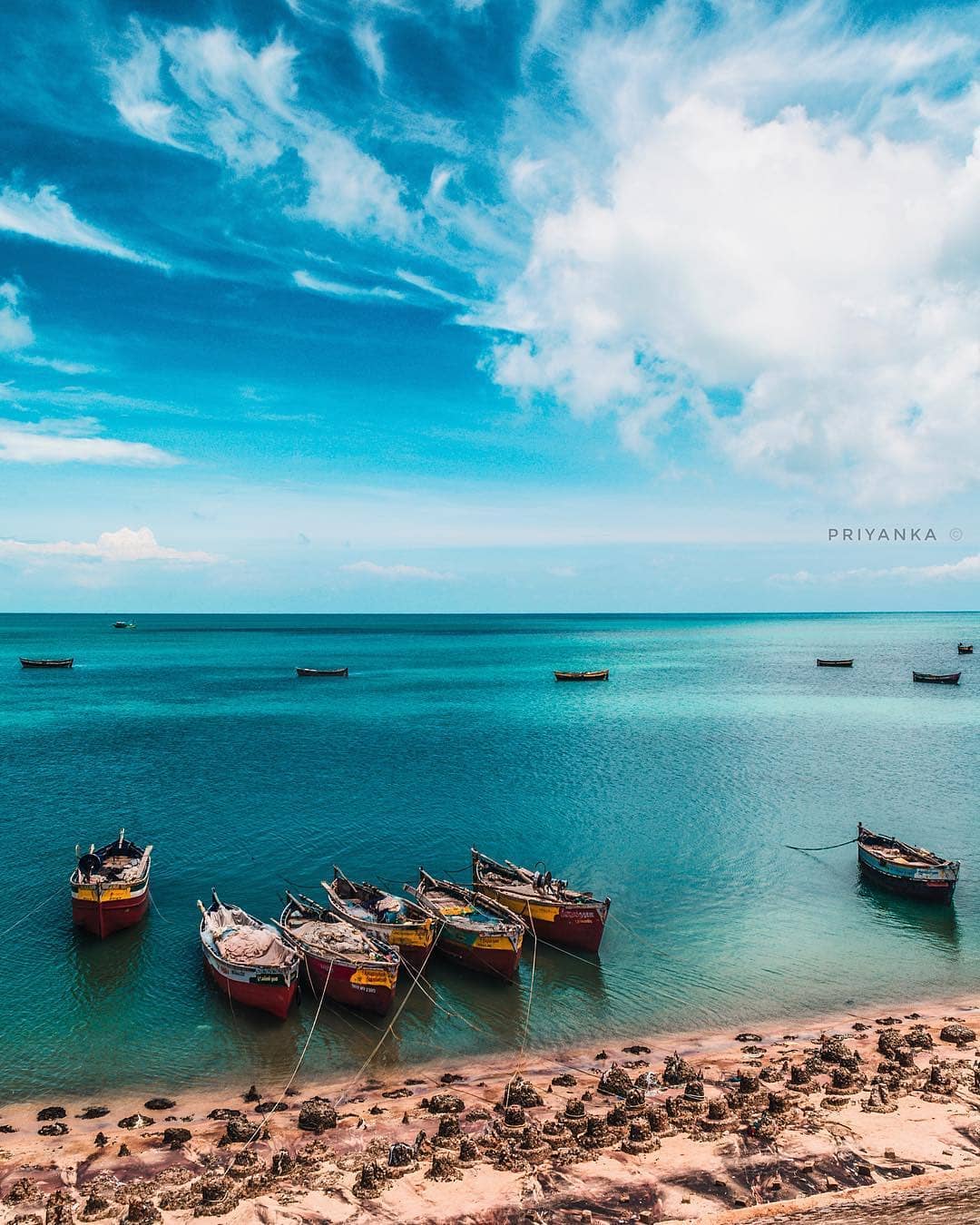 Rameswaram:
Rameswaram, 1403 km from Mannar Island of Sri Lanka Is located at a distance. Rameshwaram is considered to be one of the most sacred places of Hindus, it is considered to be one of the four Dham's journeys.
It is also believed that Rameswaram is the place where Lord Ram decided to atone for all his sins. After killing a Brahmin Ravan, Lord Rama had expressed his desire to do penance at this place.
Yercaud:
Yercaud is located in the Shevaroy Hills of Tamil Nadu and is a hill station located in the Eastern Ghats. It is situated at an altitude of 1515 meters, and its natural beauty and the pleasant climate attract many tourists.
Although Yercaud is sometimes called the Utkandamandalam of the poor people because things are more affordable here than the famous hill station Ooty.
Hoganakkal Waterfall:
The Hoganakkal Falls called 'Niagara Falls' of India is famous for its medicinal properties and special yacht rides. This waterfall is in a small village situated on the Kaveri river in Dharmapuri district of Tamil Nadu.
Hoganakkal Falls is famous for its water's medicinal properties and special yacht rides. Carbonite rocks found here are among the oldest rocks in South Asia and the whole world.
Chennai:
Chennai is world famous for its historical, cultural, huge buildings and beautiful views of the sea. The Marina of Chennai is very popular among tourists.
In addition to the middle, there are a few specials in Chennai which tourists can see, such as the fisheries center, the Ajaybagh and the zoo, the University of Madras, the temple of Pileswar and Parthasarathi, the Chepak palace and St. George Fort, etc.
To Know More Popular Tourist Destination Click The Links below:-