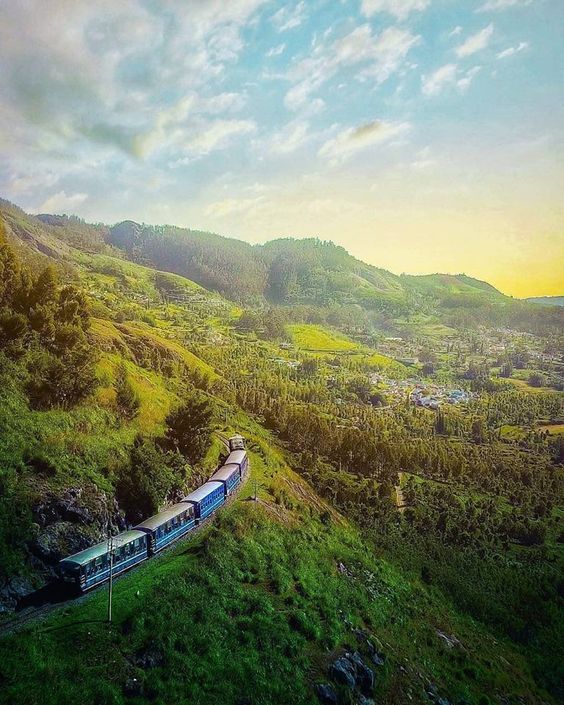 Tamil Nadu is one of India's most important and beautiful states. This state is considered to be historically, culturally, and naturally very special. Madurai, Chennai, Tirunelveli, Salem, Coimbatore, etc. are the most visited tourist destinations. Here I am giving some tourist places of Tamil Nadu. See popular tourist attractions and popular tourist destinations of Tamil Nadu below…
Tourist Places Of Tamilnadu:
In Tamil Nadu ancient temples, fortresses, monuments, rivers, waterfalls, hill station, hill valleys, etc. attracts tourist. There are many special places here to roam and see. So, see the best places in Tamil Nadu.
Tharangambadi: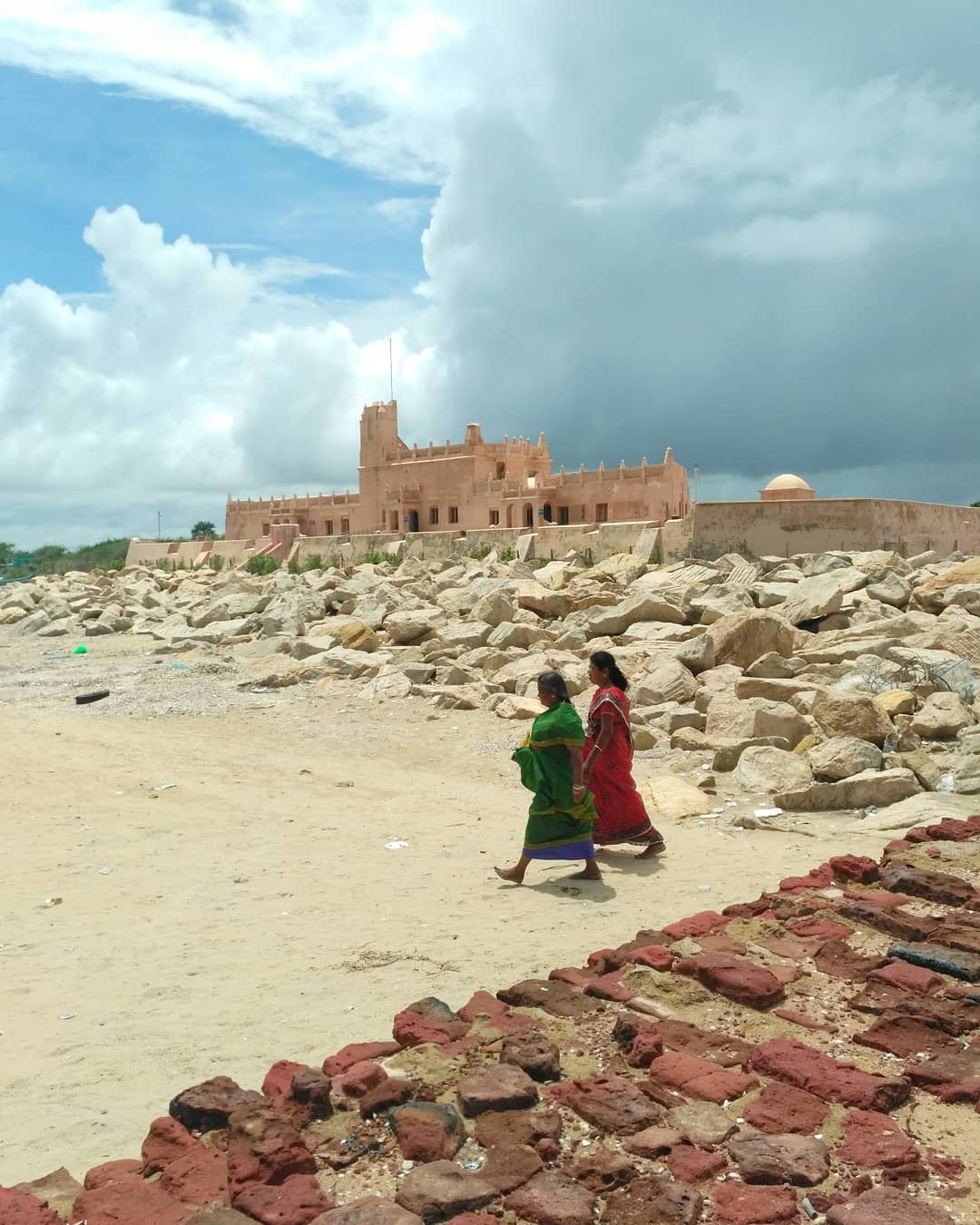 You can make a plan to visit Tharangambadi in Tamil Nadu. It is a beautiful tourist destination of the state, where the natural beauty of your heart will attract you.
There are many places here that you can see, which include the Danish Museum, Danish Fort, and Sri Masalmanishwar Temple. The Danish Fort was built on the coast of the sea in 1620.
Presently this fort is present in the form of ruins. In the Danish Museum, you can see many archived objects related to the past. This is a special place, where you can enjoy the marine climate.
Kotagiri Hill Station: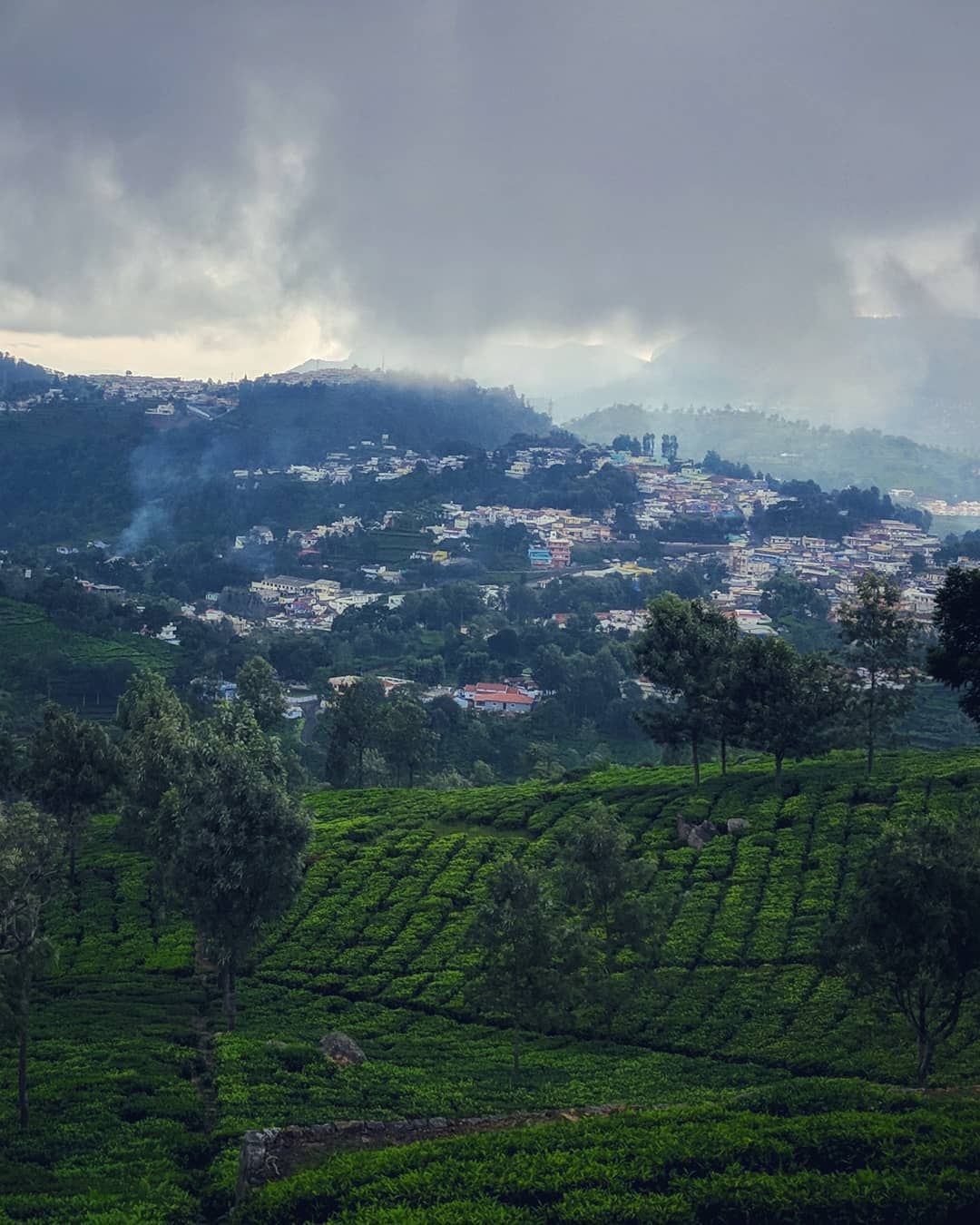 In the offbeat sites of Tamil Nadu, you can plan for the journey of Kotagiri. This hill station is very close to Ooty. This hill station stands at an altitude of about 1800 meters above sea level.
It is a beautiful hill station situated between the hills of Nilgiris. The natural beauty of this place is very much like for lovers, especially for a nature lover, this place is no less than a paradise.
You can also look here and see wild animals like wild boar here. The natural environment here offers immense mental and spiritual peace. You can make a plan here for a refreshing tour.
Pollachi: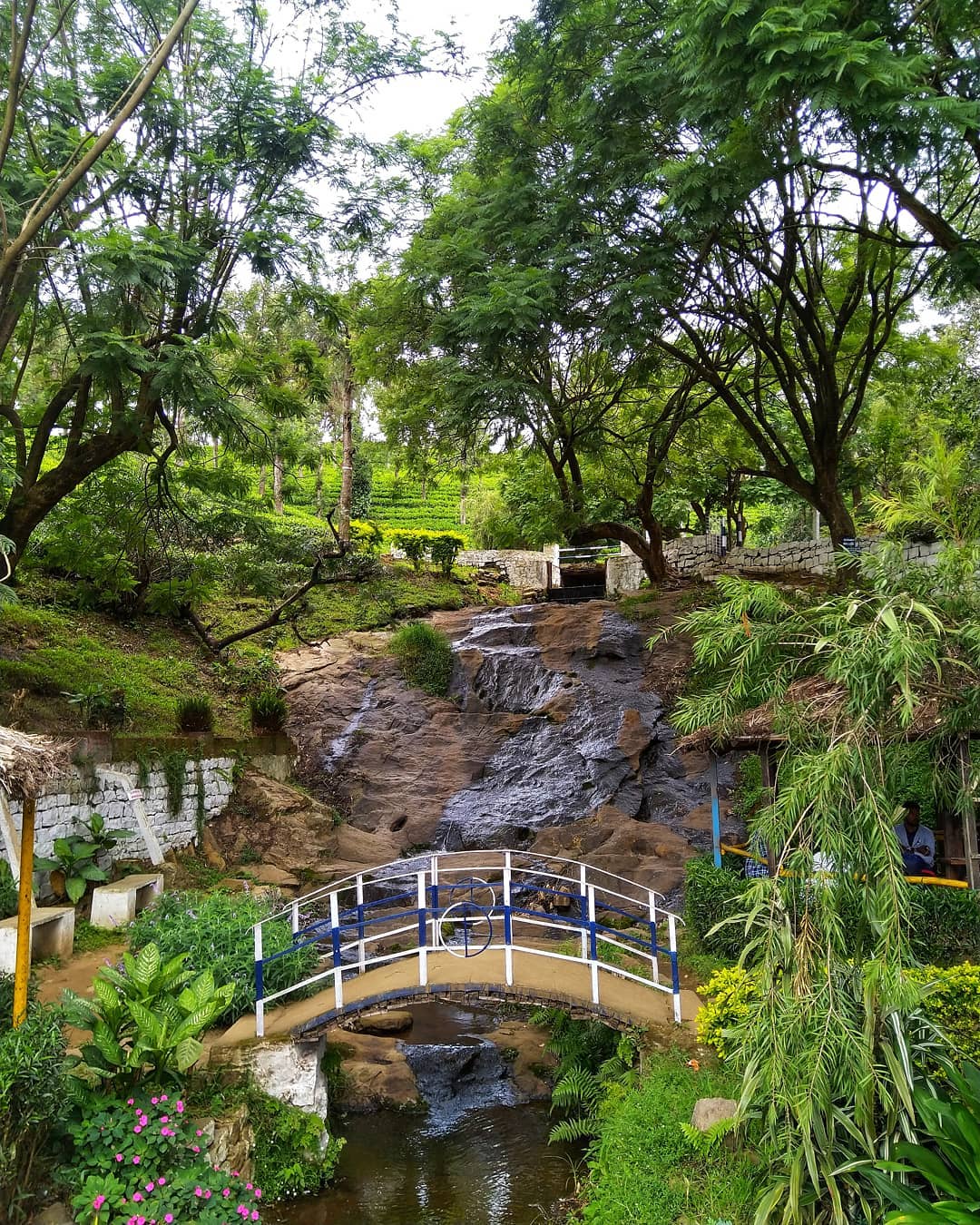 In the series of offbeat sites in Tamil Nadu, you can plan a tour of the place called Pollachi, which is very close to Coimbatore. It is a beautiful place, whose scenes have been filmed in Indian films many times. These lush green forests are great for nature lovers.
The beautiful scenes of nature cannot be seen here but they can also be felt. You can come here for a refreshing trip. The hill beauty here affects the tourists very much. Between the green atmosphere, you will be able to experience immense spiritual peace.
You can also plan an exciting tour of the Annamalai Wildlife Century, located near here, where you can see many species of wildlife. This is a great place to come here.
Sirumalai: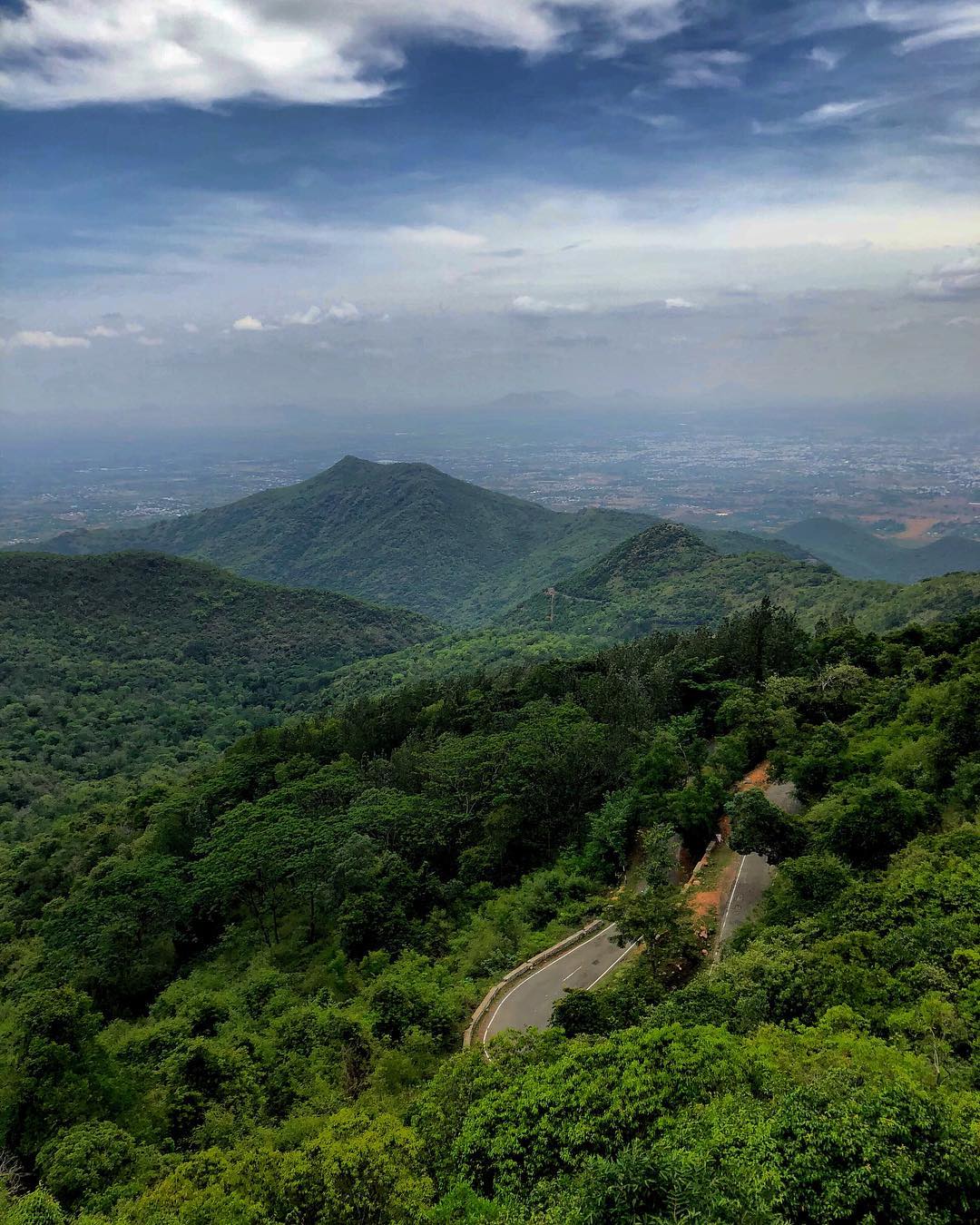 In the offbeat sites of Tamil Nadu, you can make a plan for the journey to Sirumalai. Sirumalai is located at a distance of 39 km from Madurai. This site is located at a height of 1600 meters above sea level between the dense forest.
Here you can see a large reservoir of flora. In addition to enjoying the natural beauty here, you can also visit waterfalls here. Due to its settlement at the height, the climate remains pleasant throughout the year. You can come here on a warm trip with your friends.
Surumalai is 25 km from Dindigul city. Journey up the hill with nineteen needle bends. This hilly region, which is full of fruits like banana and Nelli, is at a height of 5200 feet above sea level, so it is guaranteed to have pleasant weather in the mornings and evenings even in summer.
Legendary poetry is also associated with this place, it is believed that when Lord Hanuman was carrying Sanjivani mountain, a small portion of the mountain fell here, with the formation of Sirumalai. You can get the fortune of seeing the 500 years old Shiv Ling.
Kalrayan Hills:
In addition to the above-mentioned sites, you can make a plan to visit the Kalrayan Hills of Tamil Nadu. This mountain range is part of the Eastern Ghats.
This hill station separates the Kaveri River basin from the Palar River basin. The height of this series is 2500 feet. It is very easy to get here, by road routes, you can reach here. You can see a huge reservoir of flora here. Along with local as well as foreign species, many plants are also present.
The natural beauty here serves to make the tourists much happier and enthralling. Here you can see the waterfalls, which work to make this site special. You can come here for a great trip.
Ooty Hill Station:
Ooty popularized by the name of 'Queen of the Mountains' is world-famous for its picturesque scenes. This city is a part of the Nilgiris district of Tamil Nadu. Its beauty increases due to the Nilgiri hills around Ooty City. These hills are also called the Blue Mountains.
The highest peak in the Nilgiris  Ooty is surrounded by lush green hills and enchanting forests and the picturesque charm of Thottapetta and perfect weather make Ooty one of the most attractive and top 10 places in Tamil Nadu.
At an altitude of 7,440 feet, Ooty was a popular summer retreat for the British during the colonial period. Rolling hills, lush vegetation, and misty landscapes attract a large number of tourists. Ooty Lake, Botanic Gardens, Wenlock Downs, and Rose Garden are places that must be included in Ooty tour packages. A toy train called the Nilgiri Hill Train runs from Mettupalayam to Ooty.
Coimbatore:
The rulers of many dynasties have been ruled by Coimbatore, of which the major Shahi dynasty like Cher, Chola, the Pandya, King of Vijayanagar empire and hero of Madurai.
Visitors can see the Marudhamalai Temple, Dhyanalinga Temple, Indira Gandhi Wildlife Sanctuary and National Park, and Black Thunder Theme Park in Coimbatore.
Kanchipuram:
Also known as "Silk City", the popular city of Kanchipuram is not only reputed for its world-renowned traditional formulated Silk sarees but also its culture and civilization.
Kanyakumari:
Years have been a symbol of art, culture, and civilization. It is the confluence of the Indian Ocean, the Bay of Bengal, and the Arabian Sea, where different oceans scatter shade from different colors.
This place has been a symbol of art, culture, and civilization for years. It is very close to the state of Thiruvananthapuram in Kerala. Earlier this city was only in the state of Kerala. Sunrise Sunset in Kanyakumari.
Rameswaram Temple: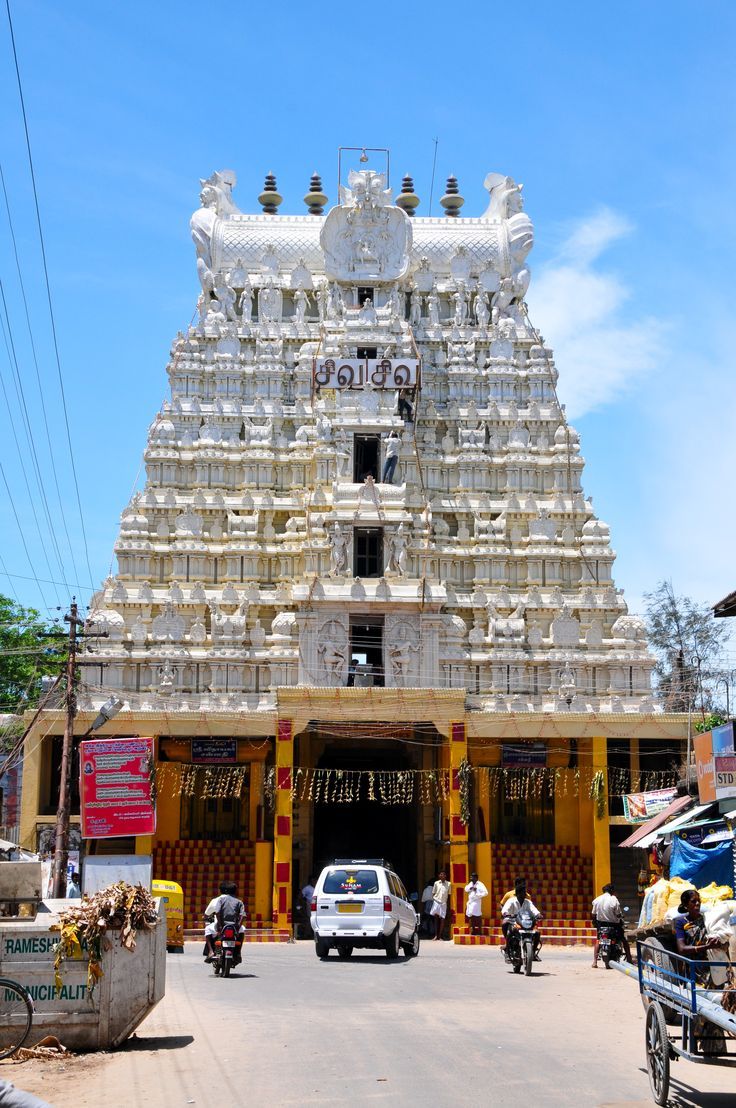 Rameswaram, 1403 km from Mannar Island of Sri Lanka Is located at a distance. Rameshwaram is considered to be one of the most sacred places of Hindus, it is considered to be one of the four Dham's journeys.
It is also believed that Rameswaram is the place where Lord Ram decided to atone for all his sins. After killing a Brahmin Ravan, Lord Rama expressed his desire to do penance at this place.
Yercaud Hill Station:
Yercaud is located in the Shevaroy Hills of Tamil Nadu and is a hill station located in the Eastern Ghats. It is situated at an altitude of 1515 meters, and its natural beauty and pleasant climate attract many tourists.
Although Yercaud is sometimes called the Utkandamandalam of the poor people because things are more affordable here than in the famous hill station Ooty.
Hoganakkal Waterfall:
The Hoganakkal Falls called 'Niagara Falls of India' is famous for its medicinal properties and special yacht rides. This waterfall is in a small village situated on the Kaveri River in the Dharmapuri district of Tamil Nadu.
Hoganakkal Falls is famous for its water's medicinal properties and special yacht rides. Carbonite rocks found here are among the oldest rocks in South Asia and the whole world.
Chennai City:
Chennai is world famous for its history, culture, huge buildings, south Indian temple architecture, and beautiful views of the sea. The Marina of Chennai is very popular among tourists.
In addition to the middle, there are a few specials in Chennai that tourists can see, such as the fisheries center, the Ajaybagh and the zoo, the University of Madras, the temple of Pileswar and Parthasarathi, the Chepak palace and St. George Fort, etc.
Vellore City: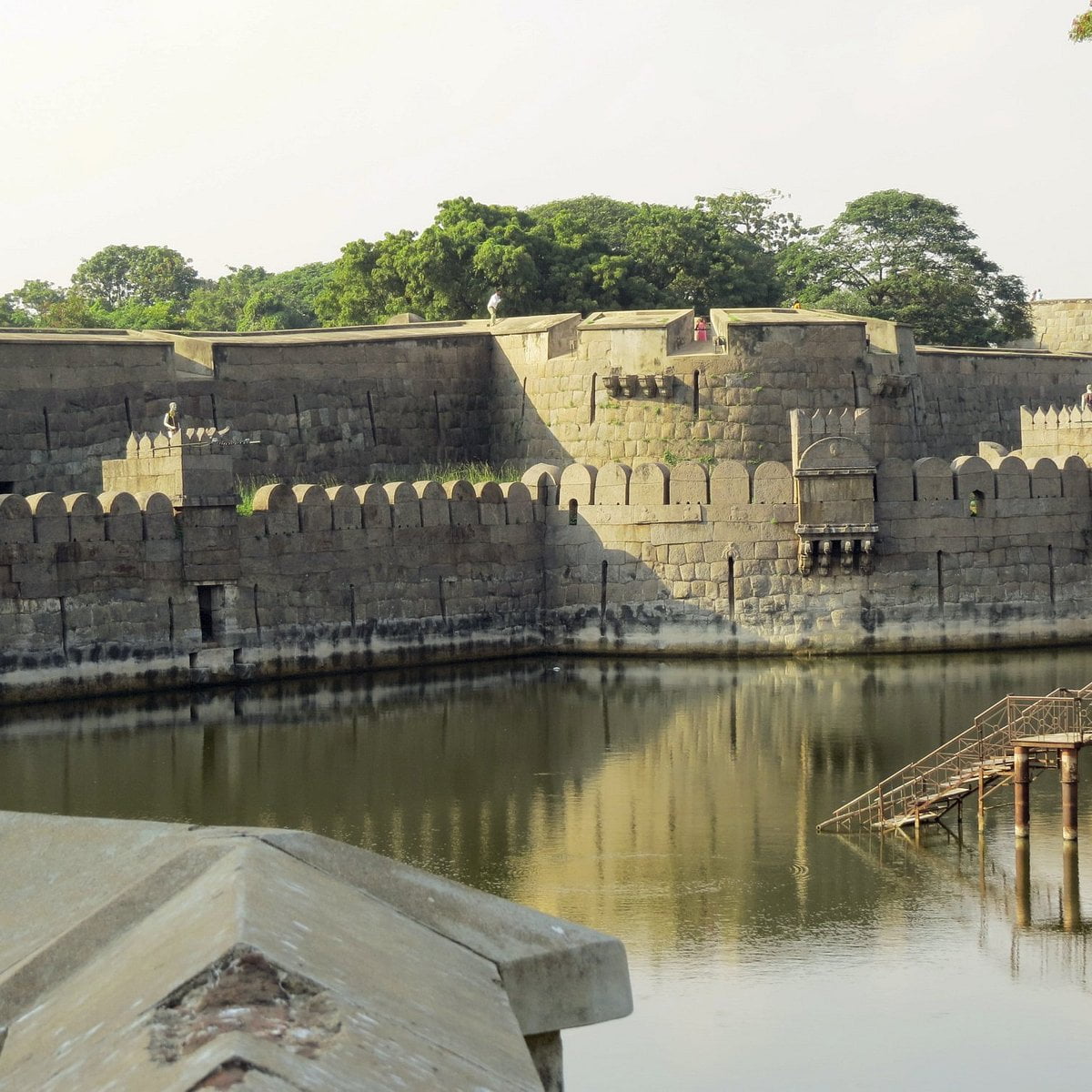 One of the oldest cities in Tamil Nadu, the city of Vellore has been ruled by the Carnatic, Vijayanagara, Chola, Pallava, and British governments, a glimpse of which is still visible in this city today. After going to Madurai, you must visit the Marvelous Fort, Vellore Fort, Golden Temple, and the local market there.
Mahabalipuram: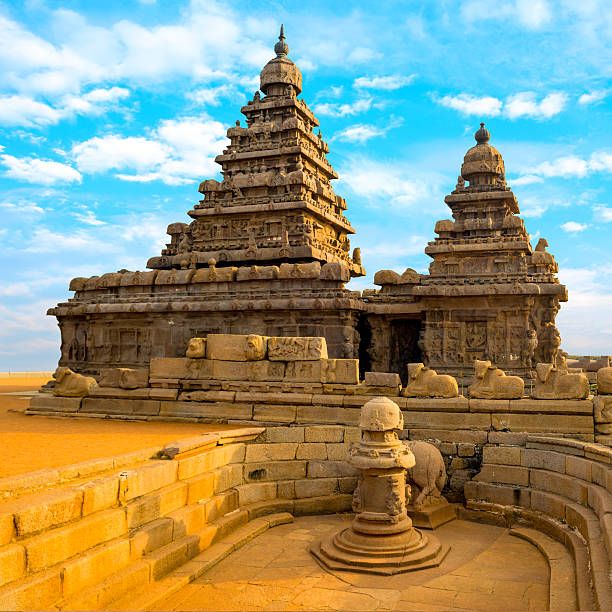 Known as the great demon king Asura Raja Mahabali, the city is famous for its temple carvings and rock-cut caves. Hundreds of temples were present in this place in ancient times, but because most of the temples are submerged in the sea, now you will find very few temples here. In Mahabalipuram, you can visit other famous tourist places like Tiger Cave, Ganga Descent Memorial, Shore Temple, and Panch Rathas as well.
Hogenakkal Waterfall: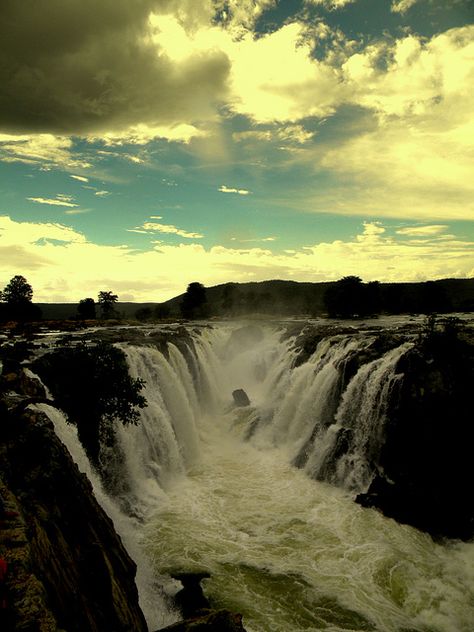 Hogenakkal is a waterfall located in the Dharmapuri district of Tamil Nadu where the river Kaveri splits into several streams of springs. It is located 127 km away from Bangalore and 165 km from Kollegal. The carbonate rocks in this site are believed to be the oldest of their kind in South Asia and the oldest in the world. Boating is permitted in Hogenakkal during the dry season as the waterfalls are not strong enough to obstruct the passage of boats.
Sometimes referred to as the "Niagara Falls of India", it is also known for its medicinal baths. Recently, the place is littered with plastic bags and garbage, and the fish market outside the waterfall may smell. The best time to visit Hogenakkal is during winter during October-February to relax and unwind near the waterfalls. The top places near Hogenakkal are Ooty which is 141 km from Hogenakkal and Yercaud which is located 60 km from Hogenakkal.
Coonoor Hill Station: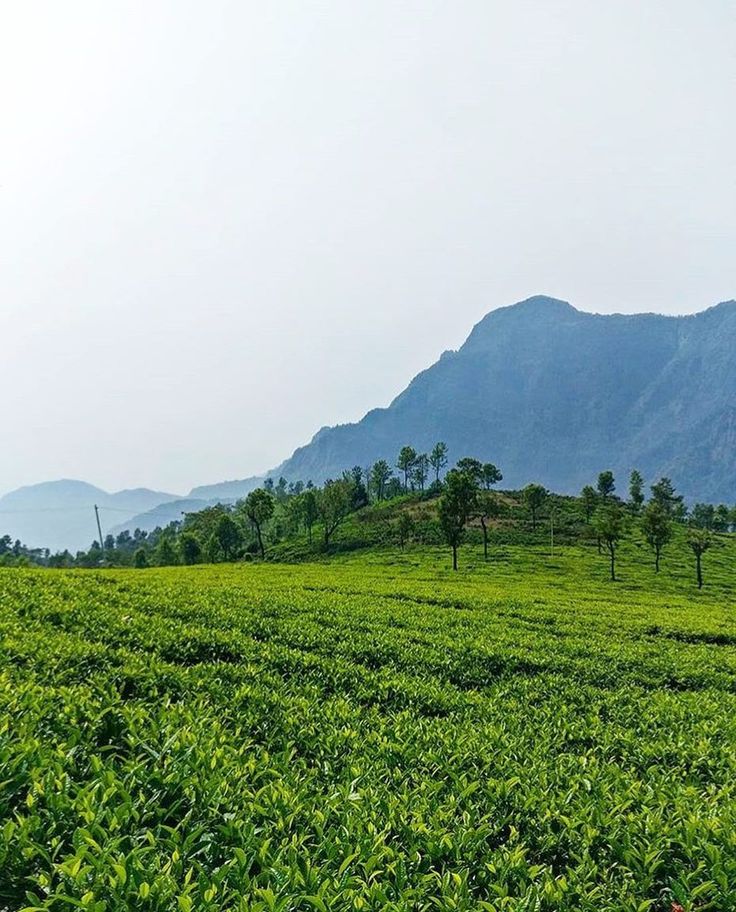 Coonoor is a municipality in the Nilgiris district of the state of Tamil Nadu. One of the three beautiful Nilgiri hill stations, Coonoor is the second largest hill station in the Western Ghats. It is situated at an altitude of 1930 meters and a distance of just 19 km from Ooty.
With slopes of tea plantations, numerous attractions, and with cool weather throughout the year, this place is an ideal summer retreat. Several treks in Coonoor pass through the tea plantations and lead to various waterfalls and viewing points in the region.
Coonoor is an idyllic place for a panoramic view of the Nilgiri Hills and Catherine Falls. It is a dream destination for its rich greenery, manicured hills, colonial culture, and amazing views. Coonoor is also known as Green Valley due to the large forest areas that remain green throughout the year.
The region also receives a lot of rainfall which helps in maintaining the abundant plant and animal life of the region. The best time to visit Coonoor is the winter season from October to March when the weather is mostly cool and pleasant.
Madurai City: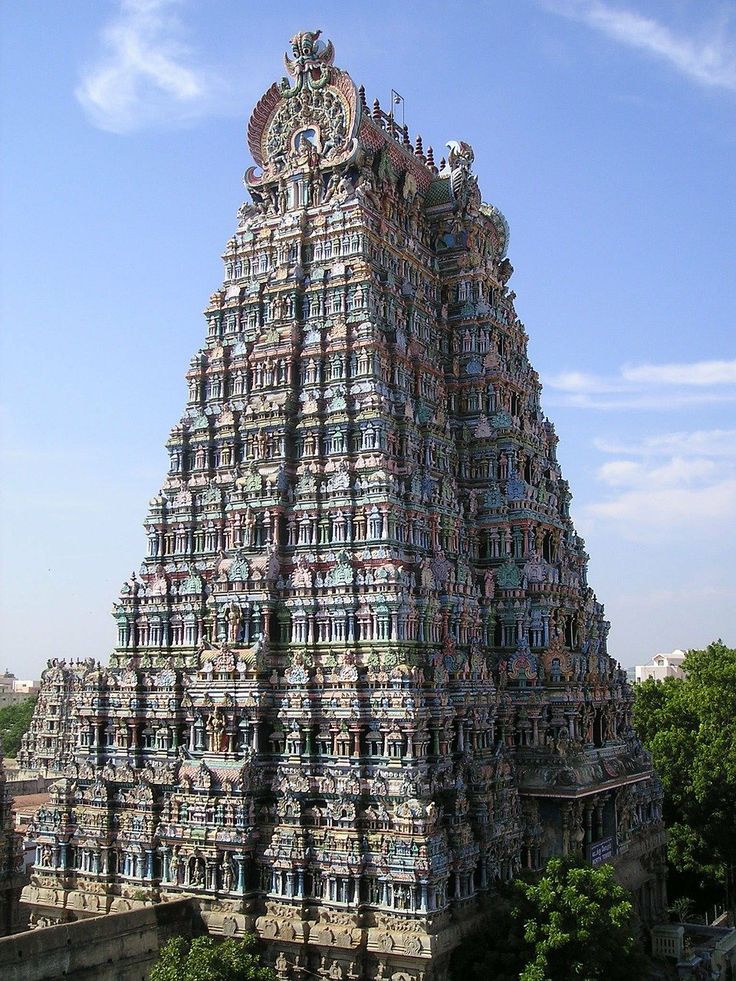 Madurai is a major city in the state of Tamil Nadu. It is the cultural capital of Tamil Nadu and the administrative headquarters of the Madurai district. It is often called "Thonga Nagaram", which means "the city that never sleeps". The city has many historical monuments, the most prominent of which are the Meenakshi Temple and Tirumalai Nayak Palace.
Madurai is an important industrial and educational center of South Tamil Nadu. Madurai, ruled by the Pandya kings for the longest time in its history, is called the 'Lotus City' because it was planned and built in the shape of a lotus.
Madurai is known for the Meenakshi Amman Temple, which is dedicated to Goddess Meenakshi. There are many other ancient temples in Madurai including Thiruparankundram.
It is one of the important old temples dedicated to Lord Kartikeya and is situated on a hill about 8 km from the city. October to March is the best time to visit Madurai. With a hot and dry climate for most of the year, Madurai is best visited during the winter season.
Thanjavur City: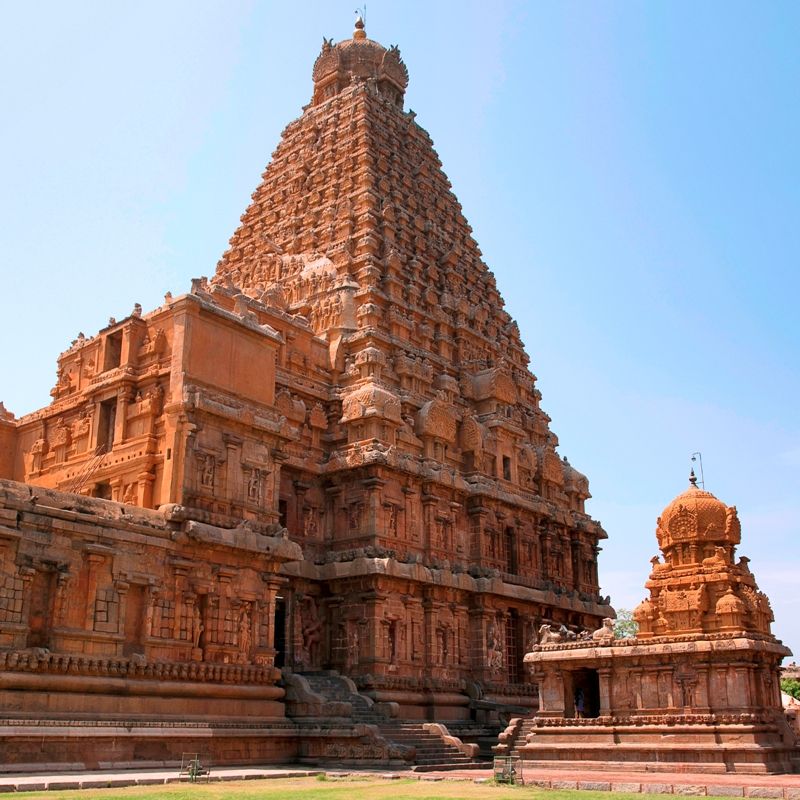 Thanjavur is a city in the state of Tamil Nadu. Thanjavur is an important center of South Indian religion, art, and architecture. Thanjavur also known as Tanjore or the city of temples, Thanjavur has immense cultural significance and is known for its famous Tanjore paintings, antiques and handicrafts, textiles, saris, and of course temples.
Thanjavur has a rich historical heritage and is a very important Tamil Nadu tourist destination in the making of ancient as well as modern South Indian civilization. Thanjavur is the most visited and most historical place in India today. It was the capital of the great King Raja Raja Chola who built the beautiful temple of Brihadisvara.
There are many religious places in and around the district. Shiv Ganga Garden, Art Gallery, Palace, and Saraswati Mahal Library, Sangeeta Mahal are the main tourist attractions. It is a place where you can continuously witness the glorious and dynamic cultures of past and present and live life breathing every day giving the region a unique and proud identity.
The best time to visit Thanjavur is during winter and early summer between October to March as there are pleasant climatic conditions around that time of the year.
Tirunelveli City: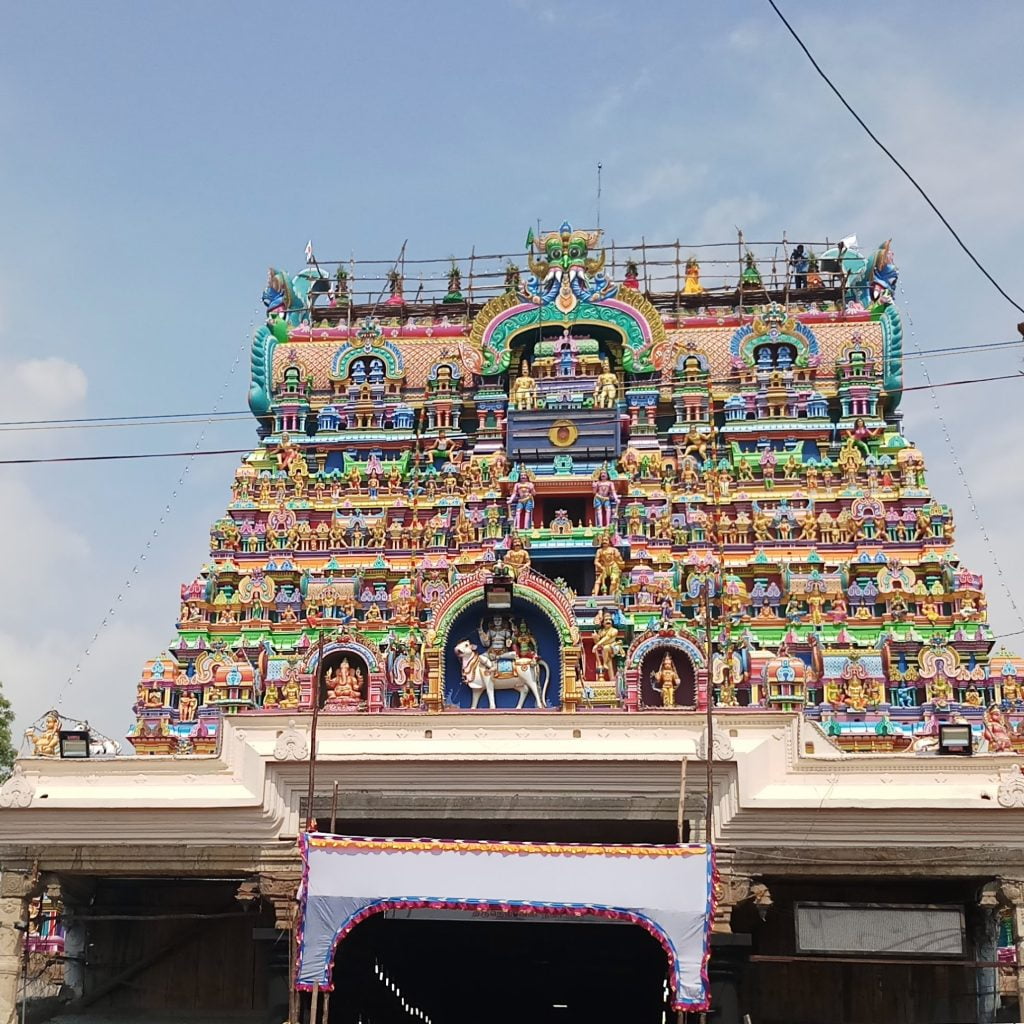 Tirunelveli is a major city in the state of Tamil Nadu. It is the administrative headquarters of Tirunelveli district. The city is situated on the west bank of the river Tambaraparni which provides irrigation water for rice and cotton crops. Nellaiappar Temple is a Hindu temple dedicated to Shiva in the form of Nellaiappar. There are many temples in the towns, this ancient city of 2000 years old also offers many other destinations to its tourists.
In history, the city was ruled by several kingdoms, including the Cholas, Pandyas, and the Nawabs of Arcot. It is also the site of the rebellion led by Veerapandiya Kattabomman against the British. October to February is the best time to visit Tirunelveli during the winter season. Being located in the southern part of the country, this place experiences very harsh summers and cold winters.
Thiruvannamalai City: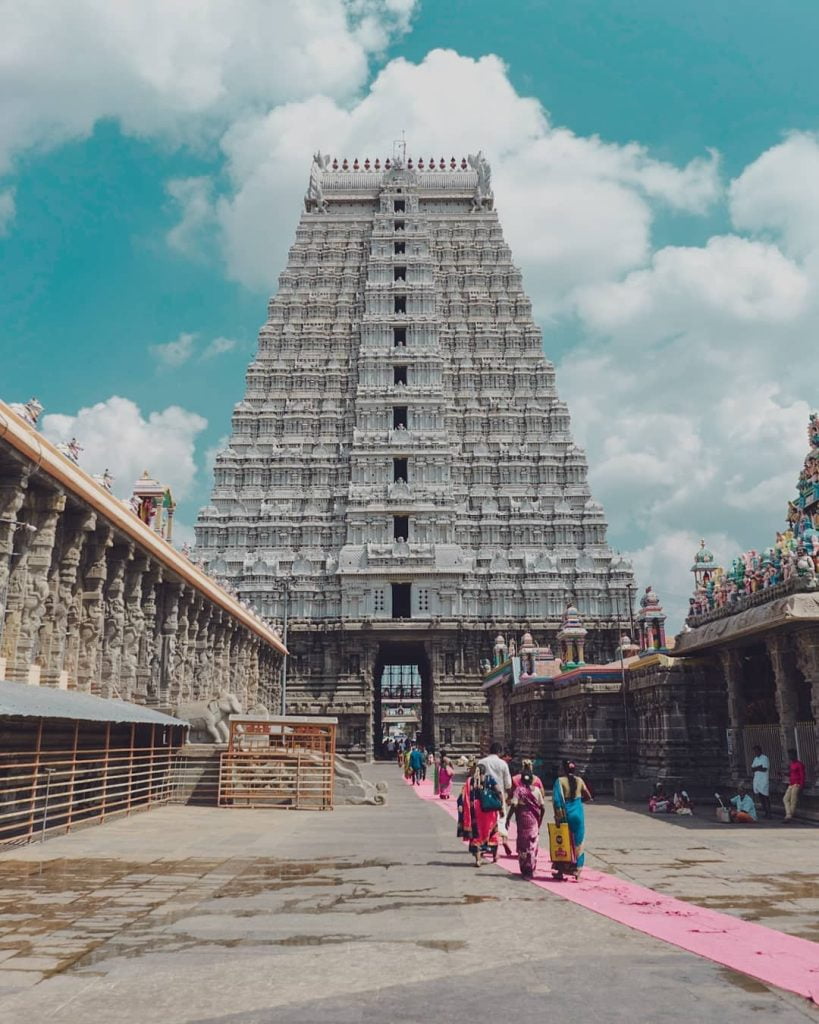 Tiruvannamalai is a city in the Indian state of Tamil Nadu. It was also known as Trinomali during the British period. The Karthigai Deepam festival in Tiruvannamalai is celebrated on a full moon day between November and December, and a huge beacon is lit atop the Annamalai hill.
Tiruvannamalai is known as one of the major pilgrimage centers of India. Due to the presence of a large number of temples. Annamalaiyar Temple is one of the most famous temples in India. Dedicated to Lord Shiva, this Shiva temple is one of the 5 temples of Lord Shiva representing the 5 elements of nature.
Situated on the top of the Malai hill, Tiruvannamalai is a holy city, most famous for the Arunachala Temple among many other temples and ashrams dedicated to the old-timers. Sri Raman Ashram, Sathanur Dam, and Sri Seshadri Swamigal Ashram are some tourist places as well as important areas for pilgrims. Winter season is the best time to visit Tiruvannamalai. The temperature drops a bit, and the weather becomes pleasant.
Velankanni Panchayat Town: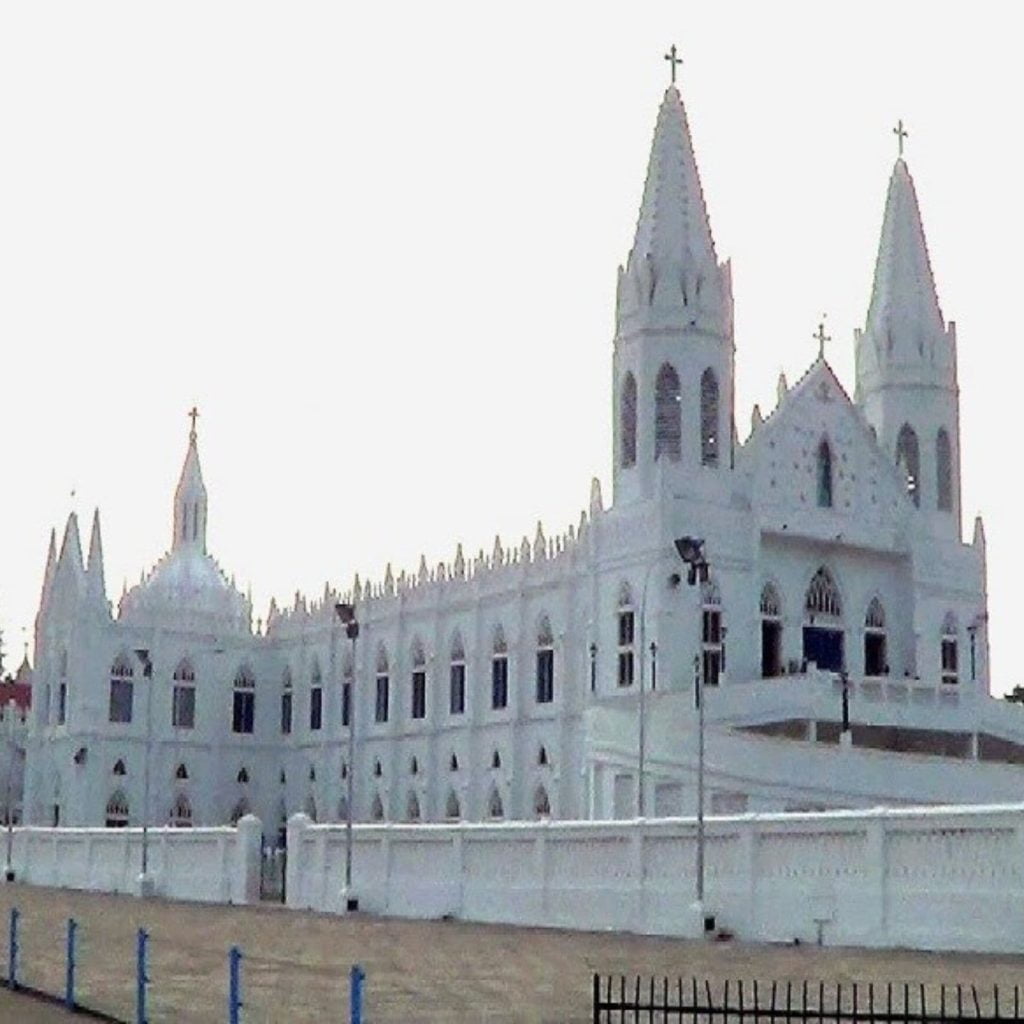 Velankanni is a special grade panchayat town in Nagapattinam district in the state of Tamil Nadu. It is located 350 km south of Chennai on the Coromandel Coast of the Bay of Bengal. It is a famous Roman Catholic pilgrimage center and is visited by thousands of devotees for the shrine of 'Our Lady of Good Health' aka Mother Mary.
Inspired by Lourdes in France, Velankanni is also known as the "Lourdes of the East". The rich culture of Velankanni's colonial rule is worth seeing. The Church of 'Our Lady of Good Health was built in Gothic architecture and was modified by the Portuguese and later expanded due to the influx of pilgrims.
The culture of Velankanni has an aura of austerity, faith, and devotion. The village receives an influx of pilgrims throughout the year, and the small town has space to cater to the devotees' needs and their religious spirit. The spirituality and sanctity of the place are such that it is believed that it heals the pilgrims from all kinds of ailments. Many people wish to visit Velankanni during the winter season, especially from October to March, due to the cool and cool climate.
Dhanushkodi: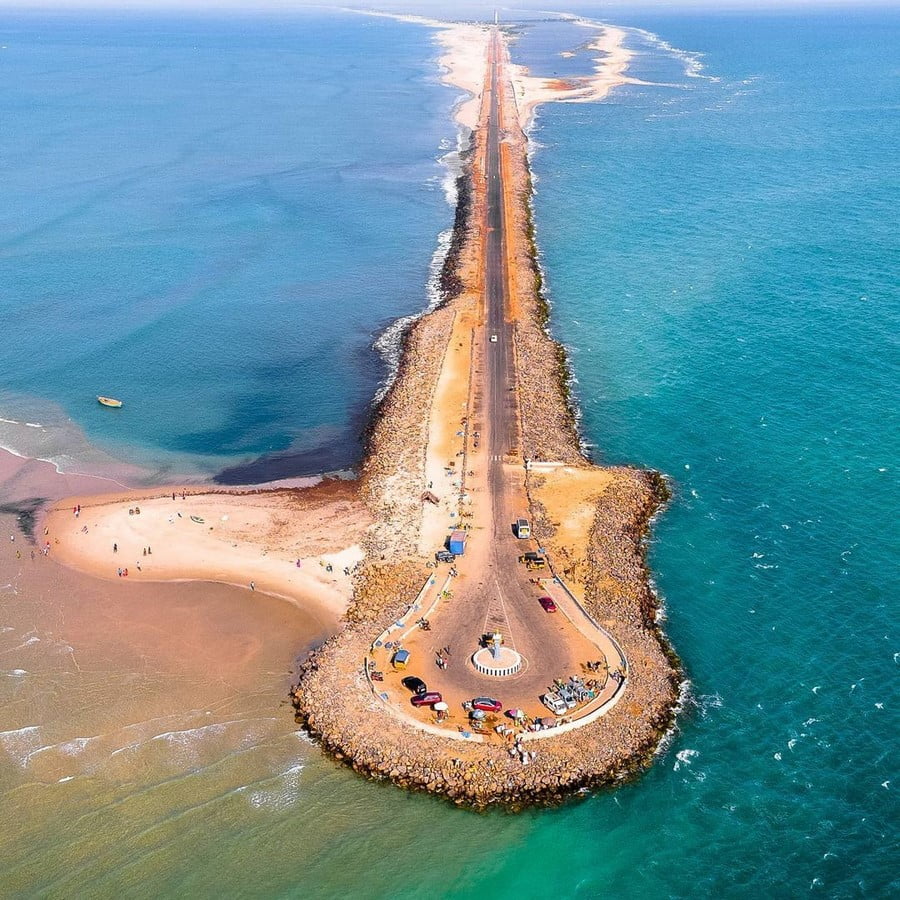 Dhanushkodi is an abandoned town on the southeastern tip of Pamban Island in the state of Tamil Nadu, about 24 km west of Thalaimannar in Sri Lanka. In 1964, Dhanushkodi was hit by one of the worst storms India has ever experienced. Since then, Tamil Nadu has rebuilt the city to become one of the most unique and unusual beach towns in India.
Dhanushkodi is believed to be the place from where Lord Rama started the construction of Ram Setu. It shares the only land border between India and Sri Lanka and that is why it is considered a tourist destination in Tamil Nadu. The place was declared a ghost town after a severe cyclone hit the coast on 22 December 1964. Houses, transport, shops, everything was destroyed. There was heavy loss of life and property. The winter months from October to February are the best time to visit Dhanushkodi.
Kodaikanal Hill Station: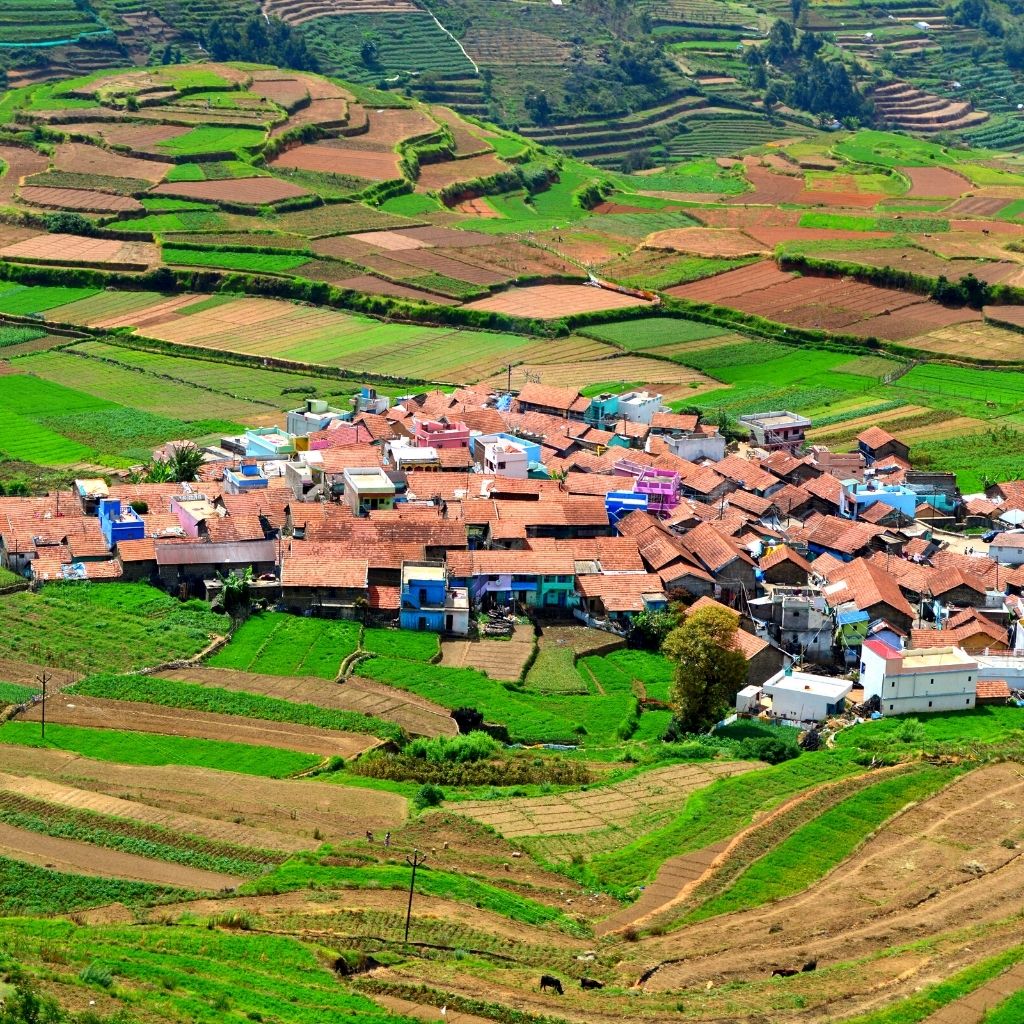 Kodaikanal is situated at an altitude of 7000 ft in the Dindigul district at a distance of only 120 km from Madurai to the north. Kodaikanal is one of the popular hill stations of South India. Kodaikanal is considered to be a paradise for honeymooners in South India. Kodaikanal is often known as the princess of hill stations. Kodaikanal has many spots to see, the most prominent of which is Cocker. Walk, Silver Cascade, Kodai Lake, Brian Park, Pillar Rock, and Bear Shola Falls are considered the best time to visit from March to June.
Puducherry:
Puducherry is a favorite place for all tourists who love to explore new things. And those who like to spend time at the beach. Such tourists are going to like this place very much. You are going to have more fun here than on the beaches of Goa, for beach lovers, this place is not going to be less than a paradise.
Nagapattinam: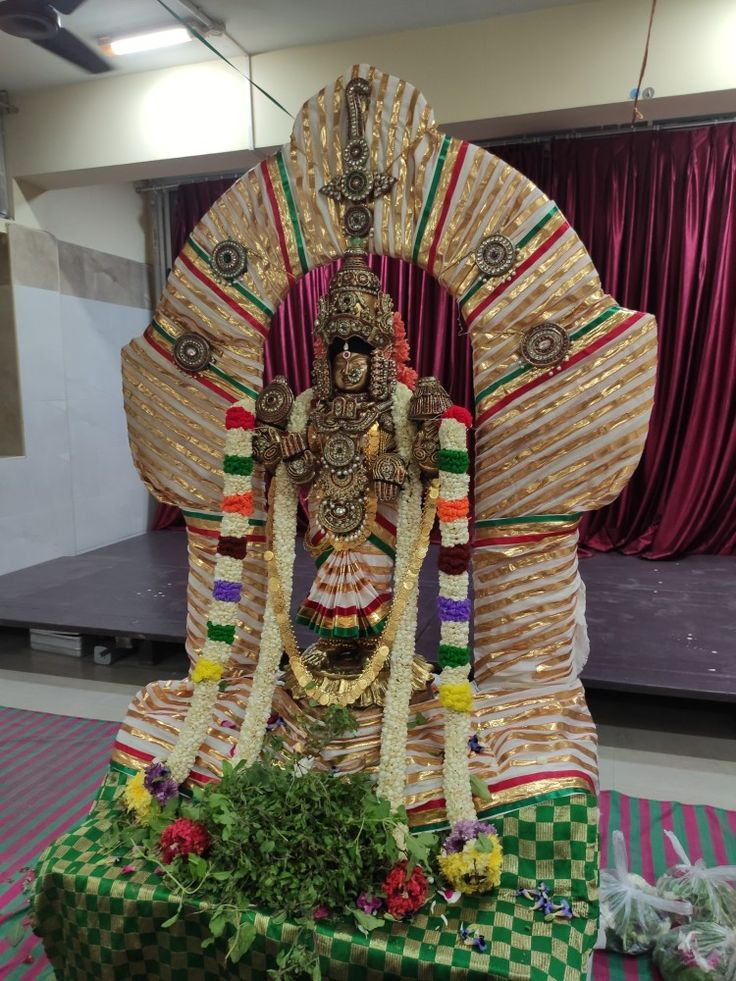 Nagapattinam Historical tourist place where you will get to see many beautiful places as well as many famous pilgrimage sites. This place is famous for tourists as well as a pilgrimage site. Where you will find many temples and churches. Which attracts tourists from all over the world. You must come here once in the monsoon season.
Mudumalai: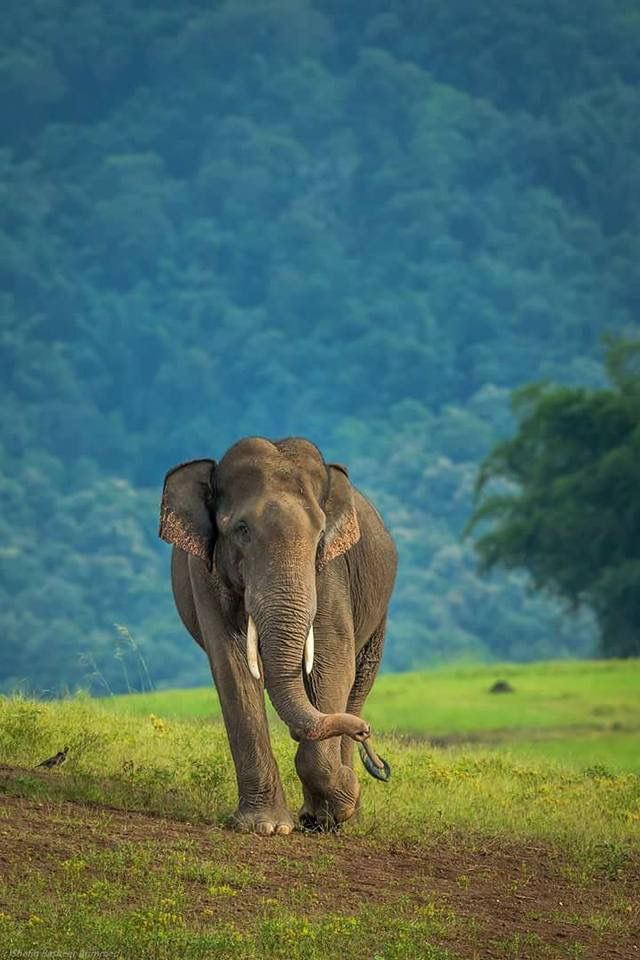 Located in the Nilgiri Hills, Mudumalai is one of the most beautiful tourist places in Tamil Nadu. Which is famous for its wildlife. If you are also a nature lover then you must visit the national park here once.
Tuticorin:
Tuticorin is a tourist place in Tamil Nadu where you can see many places to visit at once. Here you will get to see a beautiful beach and a zoo and beautiful temples, churches, all these places here. No matter how many days you go to Tuticorin, your every day here is going to be beautiful. So don't forget to go here at all.
Chettinad: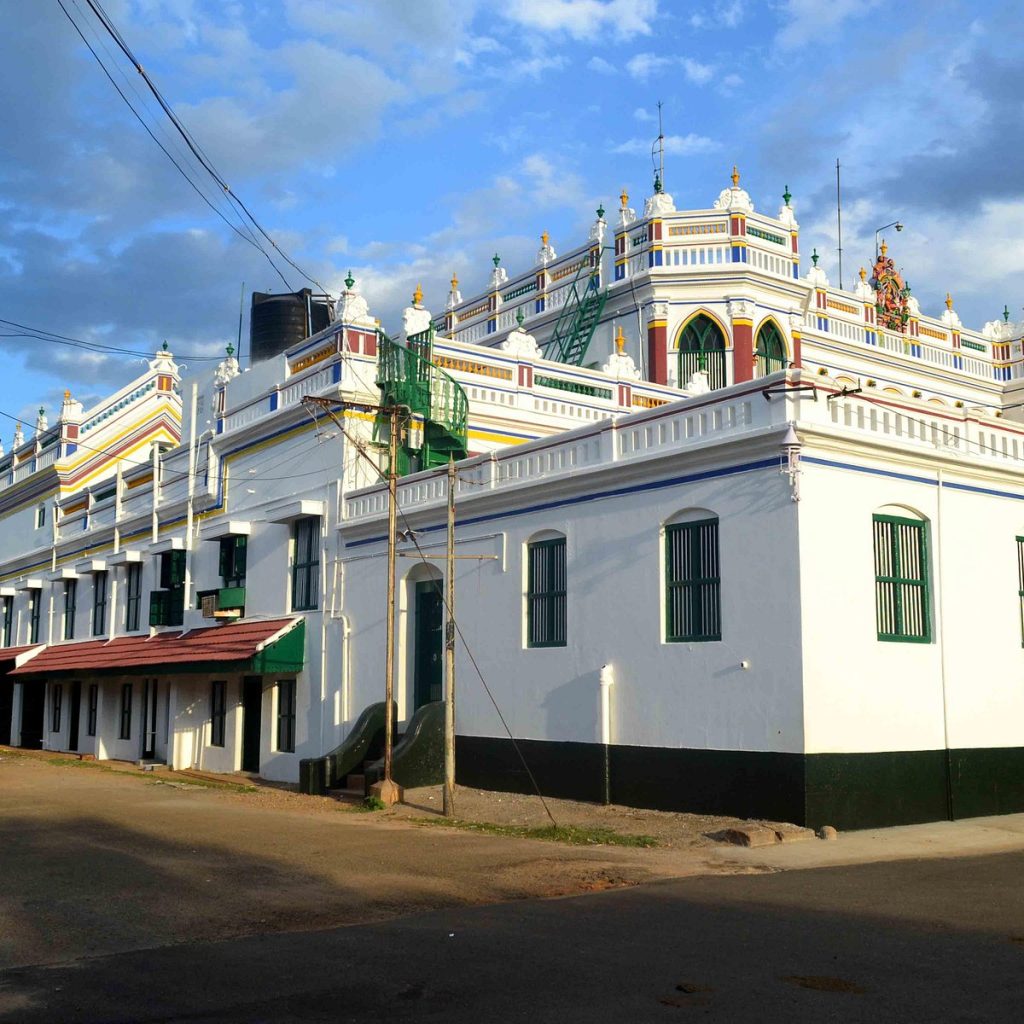 A few kilometers from Madurai, Chettinad is a hidden and beautiful town that is famous for its ancient mansions, lip-smacking meat curries, and rich heritage. With so many places to see and good food to eat, Chettinad is also considered a good place to eat. It is one of the most beautiful tourist places in Tamil Nadu.
Chidambaram: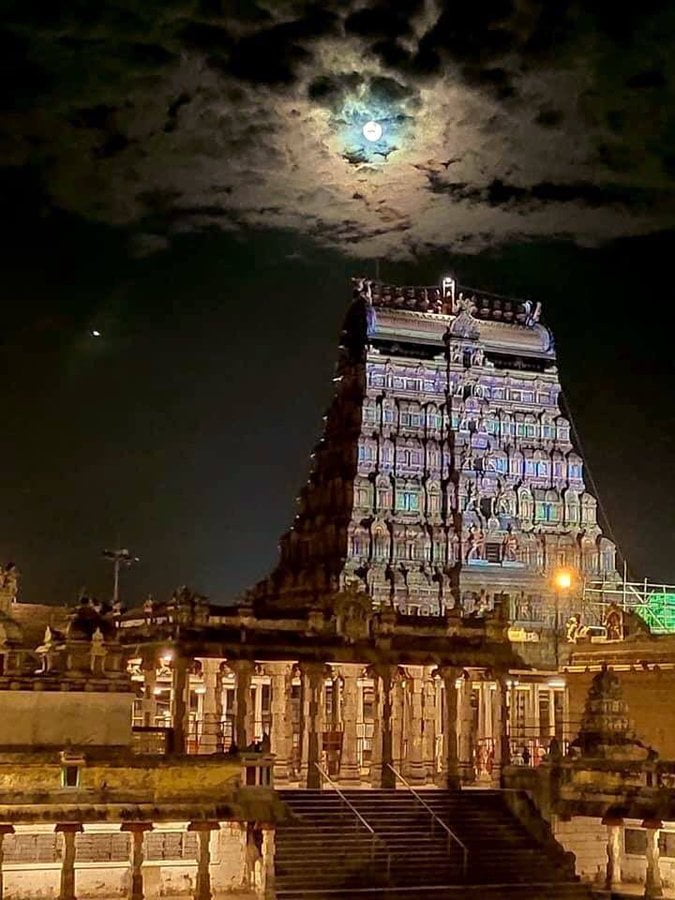 Chidambaram is a city of many beautiful beautiful temples. Chidambaram is located in the eastern part of Tamil Nadu. The ancient history and culture of this city and the many traditions have the magic to leave one in awe. If you are fond of knowing about ancient history. Then this city is perfect for your trip.
Srirangam: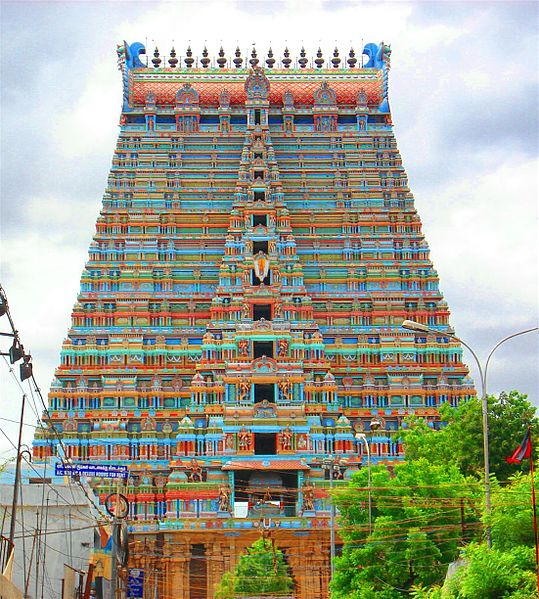 Srirangam is a beautiful island spread over 600 acres, seven kilometers from Tiruchirappalli. This place under Tiruchirappalli district is counted among the major pilgrimage centers of India. It is surrounded by the Kaveri on one side and the Kolidam rivers on the other.
The entire town of Srirangam is surrounded by seven massive walls of the Sriranganathamaswamy temple. There are 21 gopurams (domes) here. Of these, Rajagopuram is the largest. A view of miles away can be seen from here.
Pudukottai: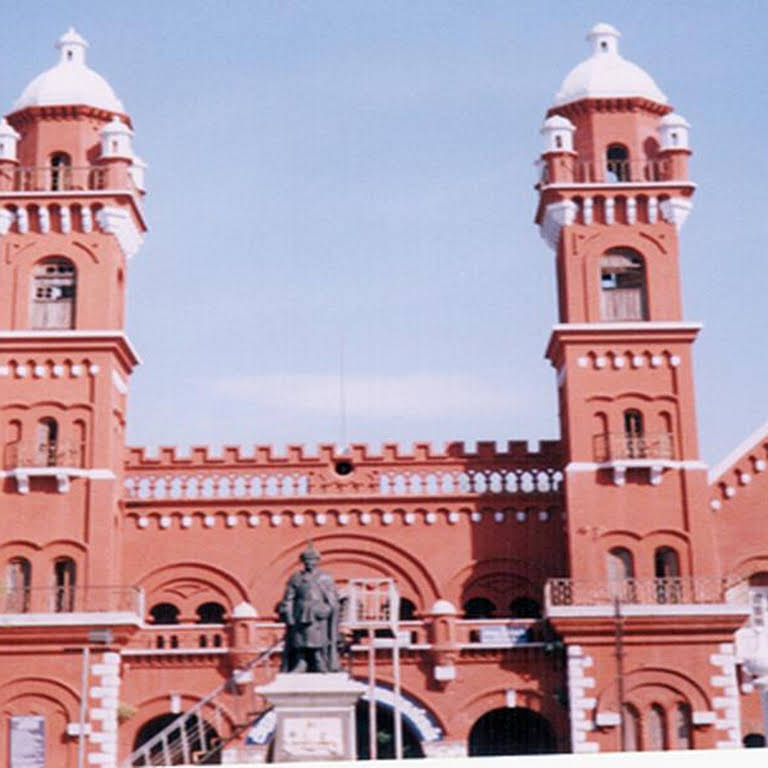 Pudukottai is one of the major tourist centers of Tamil Nadu. The history of this city dates back to the 17th century. The city has several monuments of archaeological importance, reminiscent of the state of Pudukottai. There are many magnificent temples, ponds, and canals in the city which tell the story of the glorious history of this state.
Valparai Hill Station: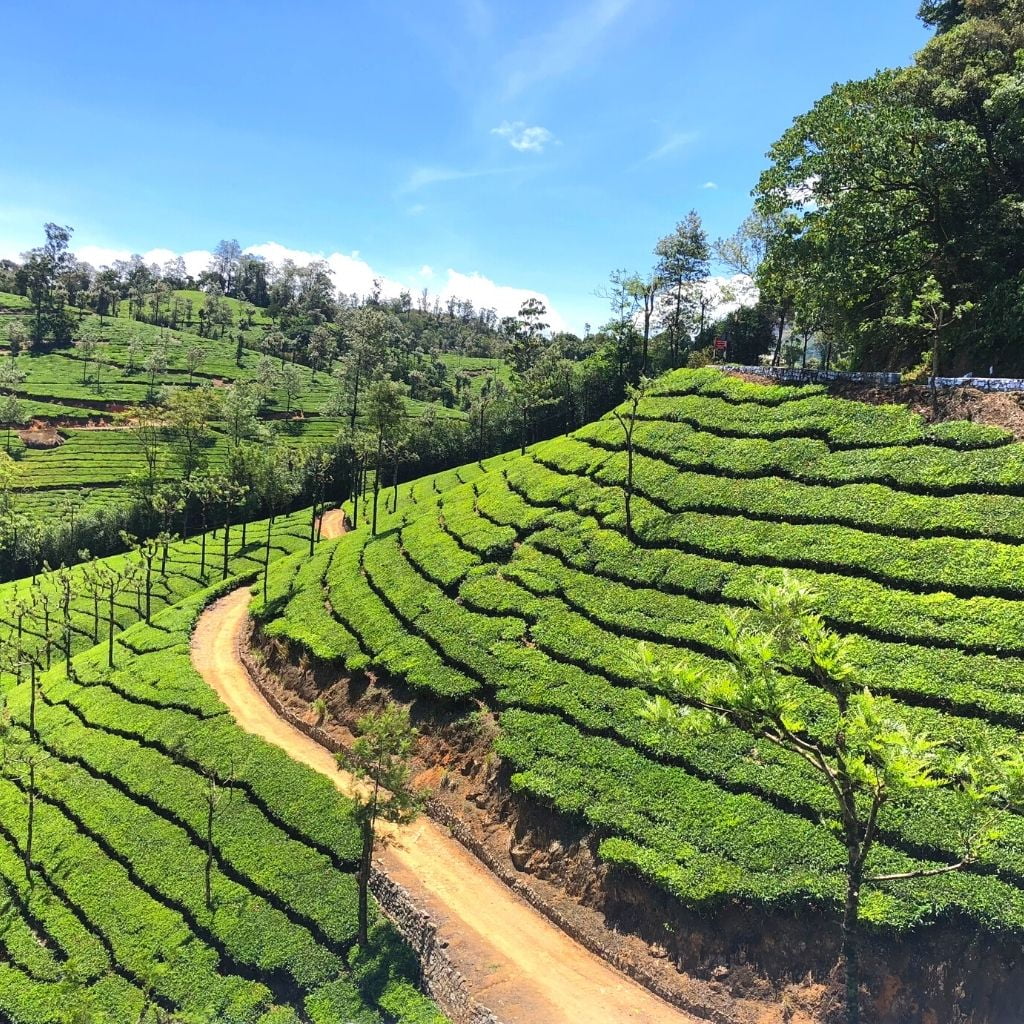 Valparai is a hill station in the Annamalai Hills, located at an altitude of 1500 meters above sea level in the Coimbatore district of Tamil Nadu.
It is a good option for those traveling to similar hill stations like Ooty, Kodaikanal, and Coorg. It is the 'seventh heaven. Driven by an economy that consists largely of coffee and tea estates, this delightful hill station also thrives on its thriving tourism industry.
Yelagiri Hill Station: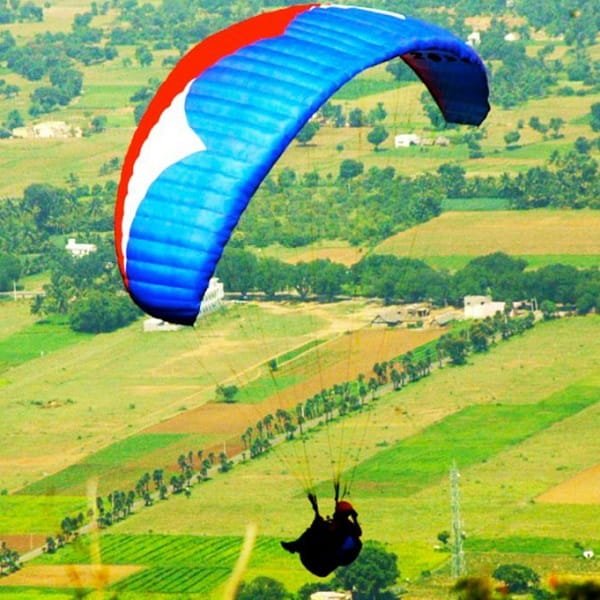 Yelagiri, a small hill station located in Vellore, is just three hours away from Bangalore. It is spread over 30 square kilometers and at an altitude of 1100 meters above sea level, Yelagiri takes its tourists to some beautiful destinations like Jalgamparai Falls, orchards and rose gardens, etc. Originally belonging to the Zamindar family of Yelagiri, the hill started gaining popularity after colonial rule.
It has all the characteristics of a great hill, be it the sunset point or the lakes and parks. Being one of the lesser-known hill stations in Tamil Nadu, the place is less crowded. The locally available honey is considered to be one of the purest and tastiest varieties.
Madumalai National Park: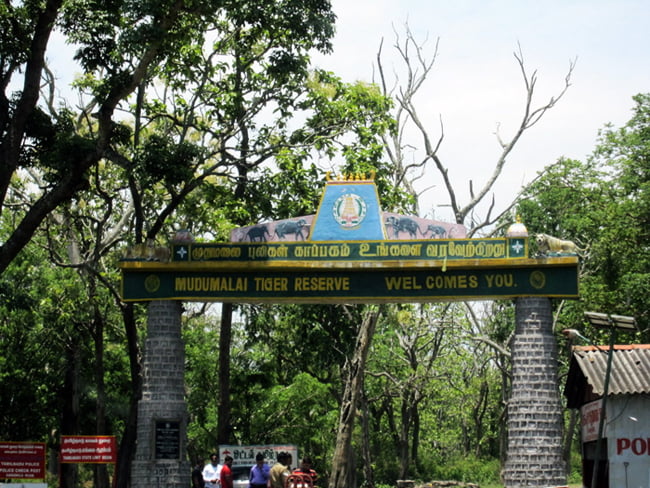 Mudumalai National Park is a part of the Mudumalai Wildlife Sanctuary, located 150 km from Coimbatore in the Nilgiris district of Tamil Nadu. It connects the Western Ghats to the Eastern Ghats and the reason for its popularity is that it is home to many vulnerable and endangered animal and bird species.
The borders of both the neighboring states of Kerala and Karnataka are adjacent to the park. Mudumalai is currently being considered by UNESCO to be declared a World Heritage Site. Mudumalai is known for its beautiful landscape of blue skies, the Mudumalai National Park here is quite famous, in which many species of animals and birds live. Bird watching is an interesting activity here.
Kumbakonam: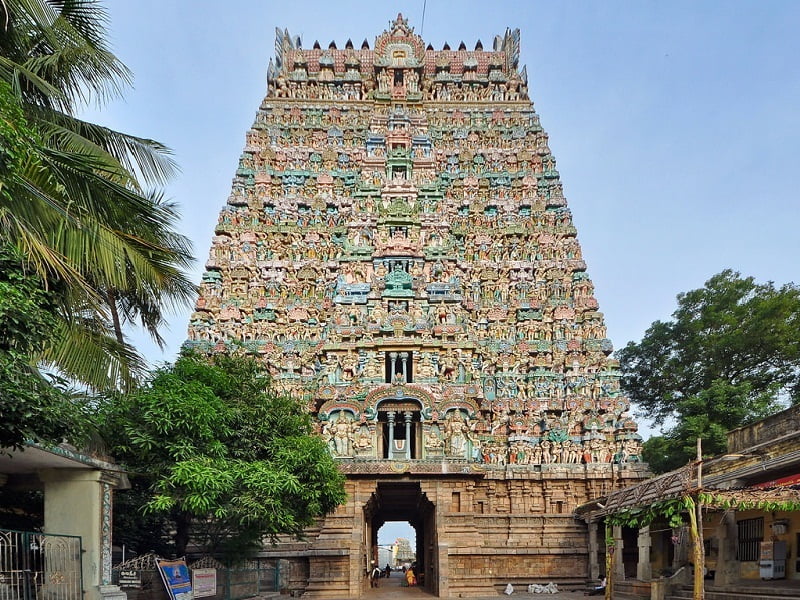 Nestled between the Kaveri and Arsala rivers of southern India, Kumbakonam is a grand temple town located in the heart of the Thanjavur district of Tamil Nadu. This city is a must-visit place for history buffs and those who understand the cultural roots of India.
The city is also known for its Mahamaham festival, which is celebrated every twelve years at Mahamaha Tankha. The city is one of the oldest in Indian history and is also known for its famous temples, Chola heritage, and its wonderful educational institutions. Very few people know that it is also called Cambridge of India.
Vedanthangal: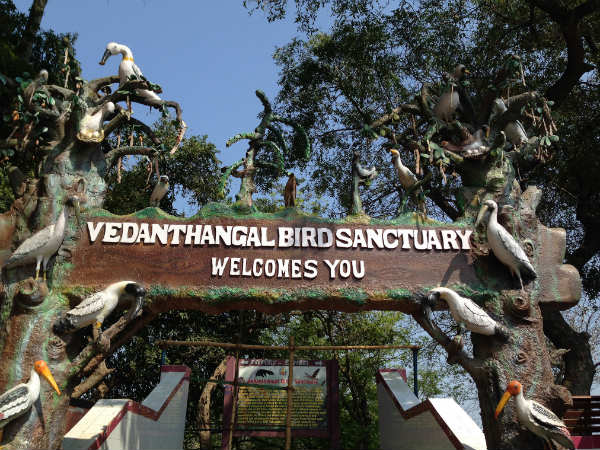 Vedantangal is located close to the Mahabalipuram district, which is known for its bird sanctuary. The sanctuary attracts a plethora of birds, starting with herons, spoonbills, storks, ibises, and egrets in season. When one comes to visit Mahabalipuram, the sanctuary is a good place to visit. It introduces you to the culture of the local people. It is the oldest water bird sanctuary in the country.
Salem City: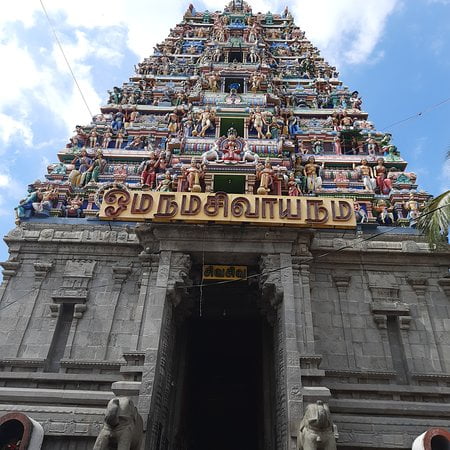 Salem is the fifth largest city in Tamil Nadu in terms of area. There are many famous Hindu temples here – Kottai Mariamman Temple, Suganavaneswara Temple, and the International Society for Krishna Consciousness (ISKCON). There are also many mosques and churches in the city. Salem is located 340 km away from the capital, Chennai.
Anamalai Tiger Reserve: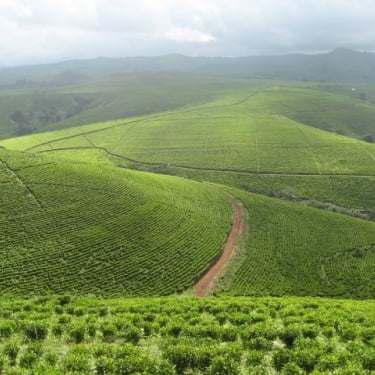 The Annamalai Tiger Reserve, more commonly known as the Indira Gandhi Wildlife Sanctuary and National Park located in the south of India, is a unique reserve that has long protected both plant and animal species. The reserve was officially declared a Tiger Reserve in the year 2007. It is located in the Western Ghats which is a famous hotspot for biodiversity.
A visit to Tamil Nadu would never be complete without visiting the Anamalai Tiger Reserve, which has been a constant companion of the state since its inception in the year of 1848. The unique location of the reserve makes it a destination for many nature lovers and photographers.
Krishnagiri District: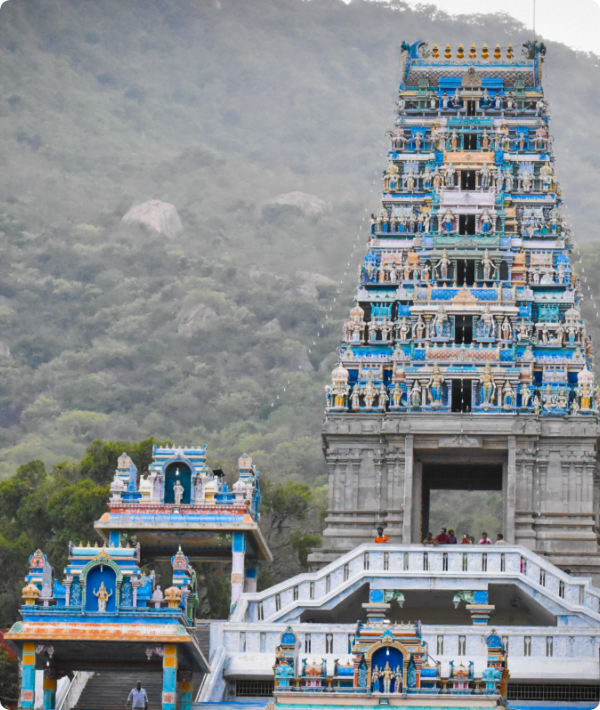 Krishnagiri district is the 30th district of Tamil Nadu formed from Dharmapuri district. The district is surrounded by lush green valleys, hills, and hills.
'Krishna' means 'black' and 'Giri' means 'mountain'. The district is named Krishnagiri due to its location with black granite hills. The region came under the rule of Krishna Deva Raya, hence the name of this king.
The famous tourist sites are Krishnagiri Dam Park, Avadanapatti Lake Park, Kelavarapalli Dam, Chandra Sudeshwarar Temple, Krishnagiri District Government Museum, Ayur Eco Park, and Thali Lake and Park.
Cuddalore: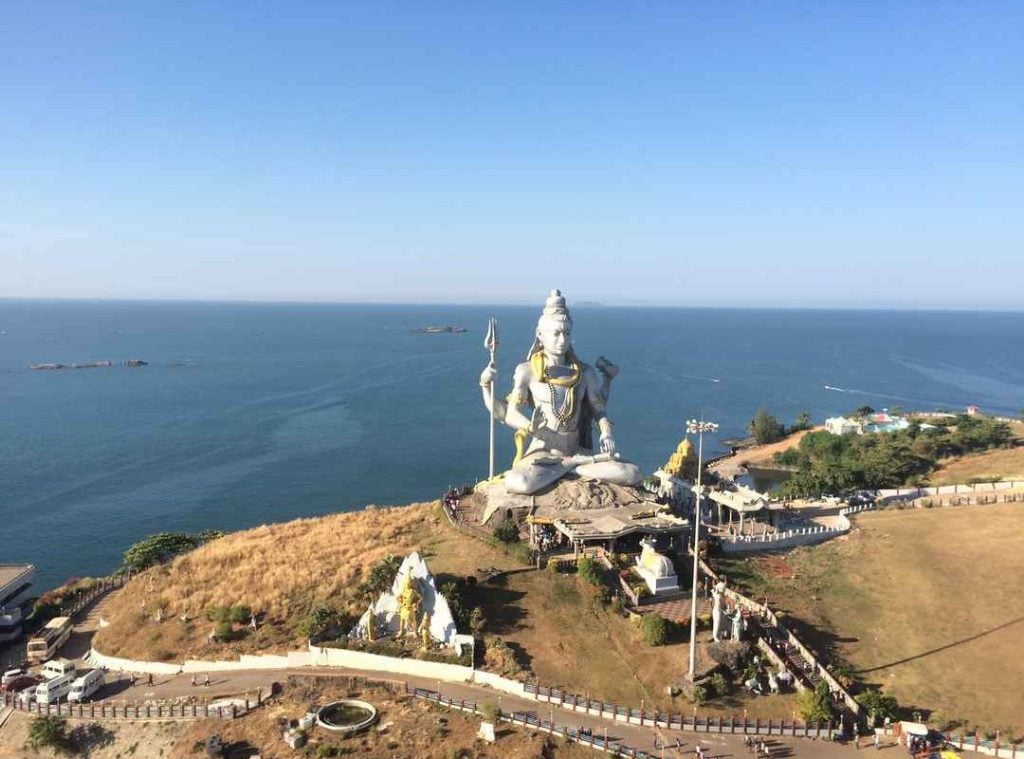 The district is located along the eastern coast of the state, with Villupuram Nagapattinam and Perambalur districts as bastions of the Cuddalore district. In the eastern direction, the Bay of Bengal is a sea bulwark.
Cuddalore is the brown coal-producing district in Tamil Nadu, Rivers like Tenpennai, Kedilam, Vellaru, Manimuttaru, and Kollidam enrich Cuddalore district. These are found to be flooded during the rainy season and filled with sand during summer.
The famous tourist sites are Nataraja Temple, Pichavaram, Pataleeswarar Temple, Neyveli Power Station, Pichavaram Bird Sanctuary, and Neyveli Power Station.
Villupuram: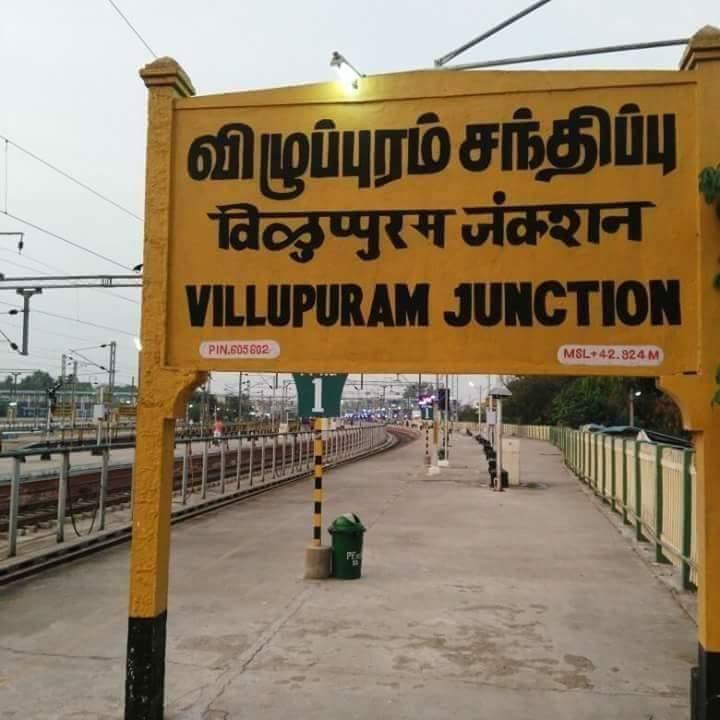 Earlier Villupuram district was a part of the Cuddalore district. It was later bifurcated from Cuddalore and became a separate district on 30 September 1993. Due to this, the history of the Villupuram district is similar to that of the Cuddalore district.
Villupuram is the capital of this district. It has been separated from the South Arcot district since September 30, 1993. Villupuram, the second largest district of the state, lies midway between the Tiruchirappalli Chennai National Highway No. 45. It is well connected by rail and road, and Villupuram junction is the main junction. From here you can go anywhere in Tamil Nadu and India.
The famous tourist sites are Red Fort, Red brick wall, The famous Ranganatha temple, Thiruvamathur, 24 Tirthankaras, Melmalayanur Angala Parameshwari, Singavaram, and Marakanam Beach.
Kollimalai: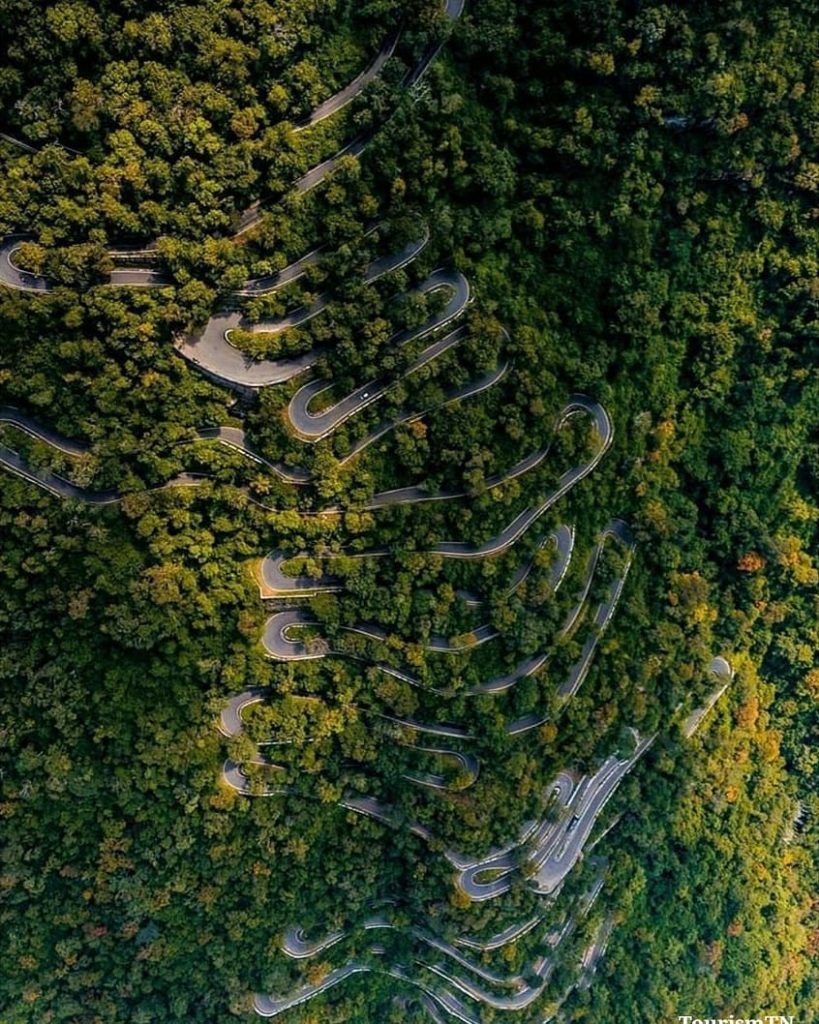 90 km from Salem and Trichy cities. The beautiful hill of Kollimalai is in the distance. A unique thrill is to drive through the 72 Kondi needle bends in the shade of the trees on the tree-lined mountain road. 1300 steps down the hill for half an hour to the beautiful Agaya Ganga Falls.
It takes an hour to take a shower and climb the hill again. This trip alone guarantees a thrilling experience. Another small waterfall called Mesilla Waterfall is also suitable for bathing. A mountain of fruits, delicious jackfruit, and guava fruits are available here. There are standard government cottages for accommodation.
The unique thrill is to travel through the 72 kondi needle bends between the leaves of the trees on the Kollimalai tree-lined mountain road. Kollimalai is a beautiful mountain at a distance of 90 km from the cities of Salem and Trichy. 1300 steps down the hill for half an hour and there is the beautiful Akayagangai waterfall.
It takes an hour to take a shower and climb the hill again. This trip alone guarantees a thrilling experience. Standard government cottages are available for accommodation. Fruits like guava fruits and delicious fruit are found on this mountain. There is another small waterfall called Masila waterfall so they also take a bath there.
Kotagiri Hill Station: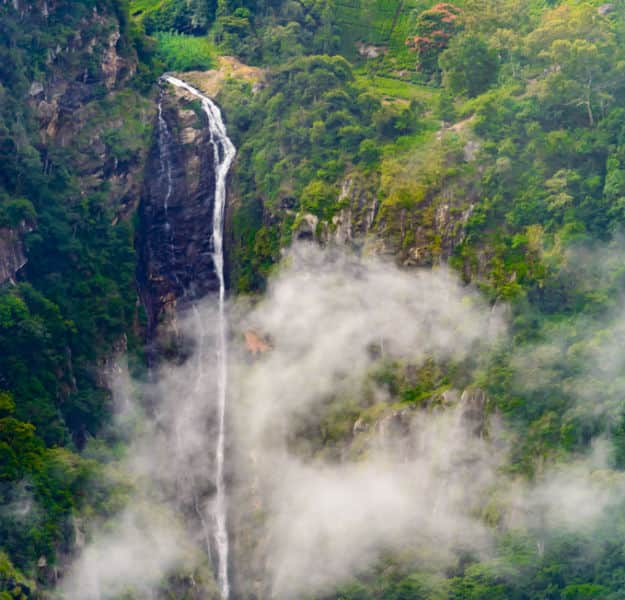 Hill Nagar is another tea plantation at an altitude of 5800 feet above sea level in the Nilgiris range. Kodanad, where the Chief Minister of Tamil Nadu goes for retirement, is nearby. 66 km from Coimbatore, and 33 km from Mettupalayam. travel Fragrant eucalyptus trees are an added beauty. You can also buy fragrant tea powder and eucalyptus balm after your summer vacation.
Meghamalai: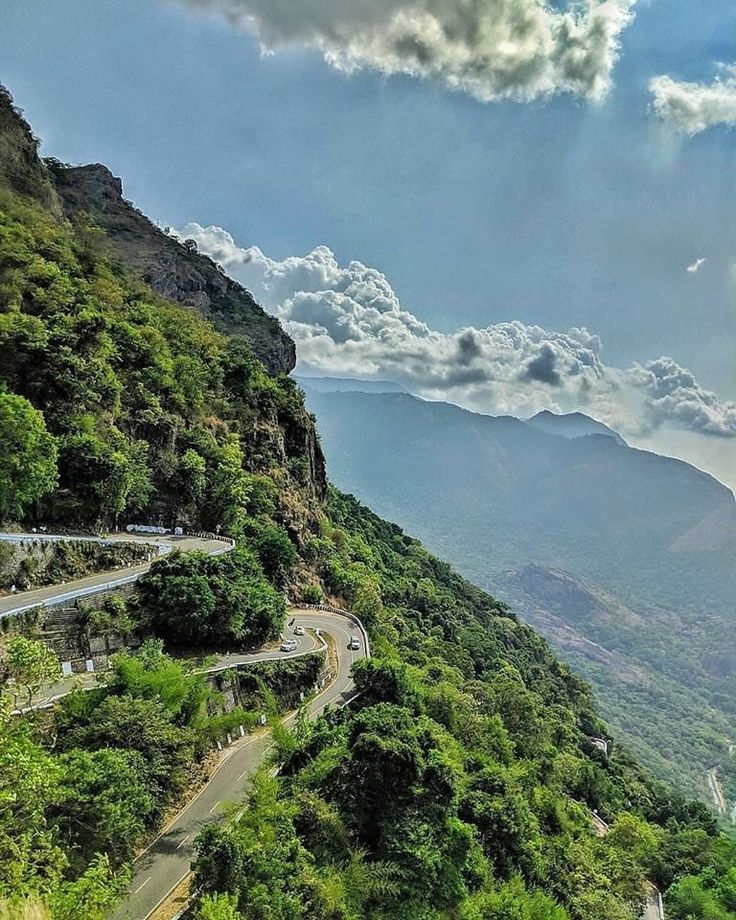 Meghamalai is a hilly area full of plantations where tea was discovered and cultivated during the British period. At an altitude of 5,000 feet, the mass of cloud creeps over these hillocks to form Meghamalai. In summer you can see the beautiful blue sky. A tourist center surrounded by beautiful tea gardens surrounded by lakes and water bodies. A quiet town without much fuss.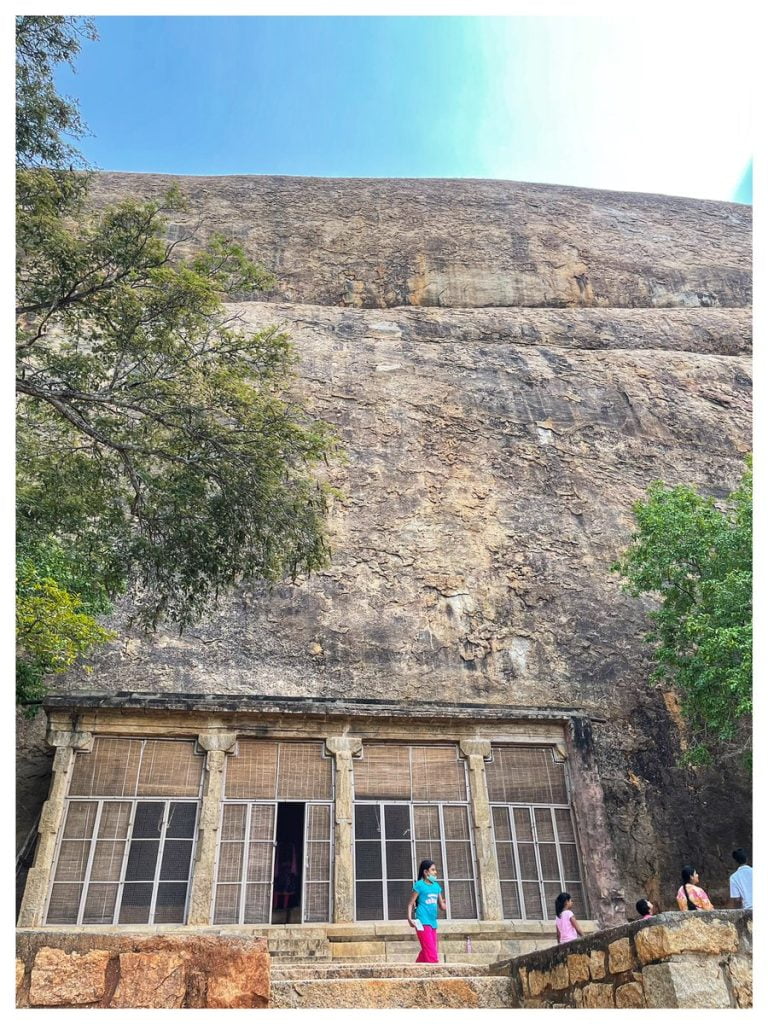 Industry experts say that Mahabalipuram may have taken the top spot due to changes in itinerary and ease of access to tourist spots. The majority of foreigners visiting the Taj Mahal are from the USA and European countries. They say that one of the reasons is that air services etc. will not fully start in these countries till the end of 2021.
Kalvarayan Hill: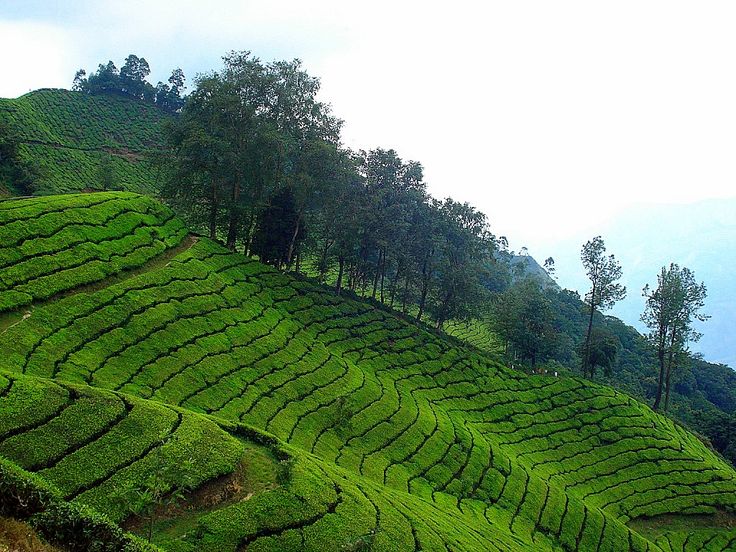 Kalvarayan hills near Thiruvannamalai have many tourist attractions. You can go on and on about waterfalls, streams, and rivers. Kalvarayan Hill is ideal for those who love trekking. It is also known as the 'hill region of the poor'. It is located at a distance of almost 300 km from Chennai.
Bitchavaram: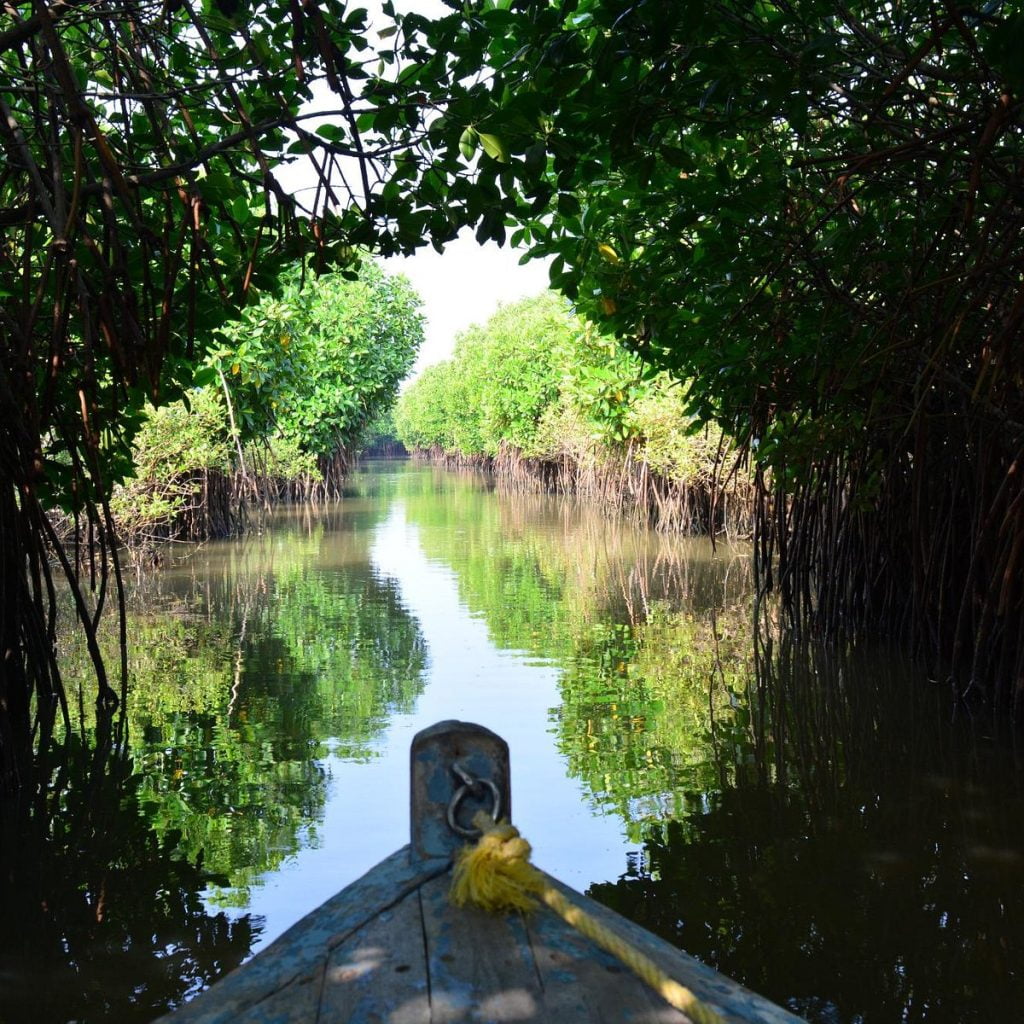 The area of ​​Bichavaram forest area is 2,800 acres. This area is full of small islands. These forests are home to 177 species of birds belonging to 41 families. It is a protected forest area under the control of the Tamil Nadu Forest Department. To visit these mangrove forests and canals by boats, arrangements have been made by the Department of Forestry and Tourism.
Bichavaram is located at a distance of 228 km from Chennai. The journey is 5 hours. Go through East Coast Road. Bichavaram forest is 16 km from Chidambaram.
Puliancholai Falls: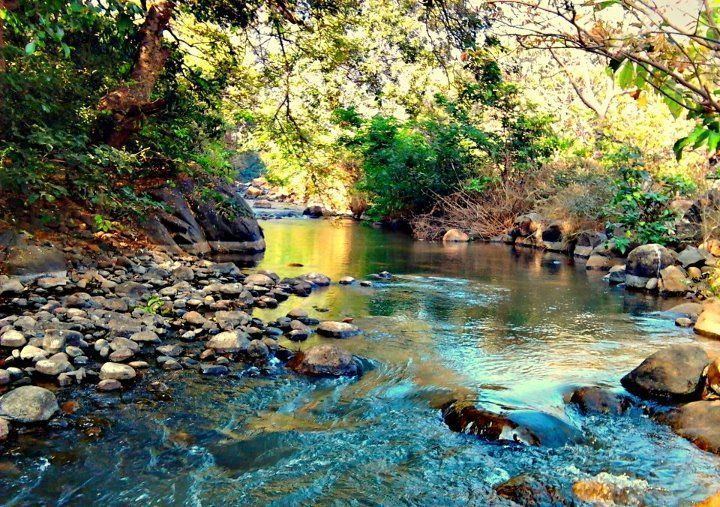 Puliancholai Falls Puliancholai is located in the Kollimalai Valley of Eastern Ghats in Tamil Nadu. It is located at a distance of about 72 km from Trichy. Its nearest town is Dharayur. It is about 30 km away.
Courtallam: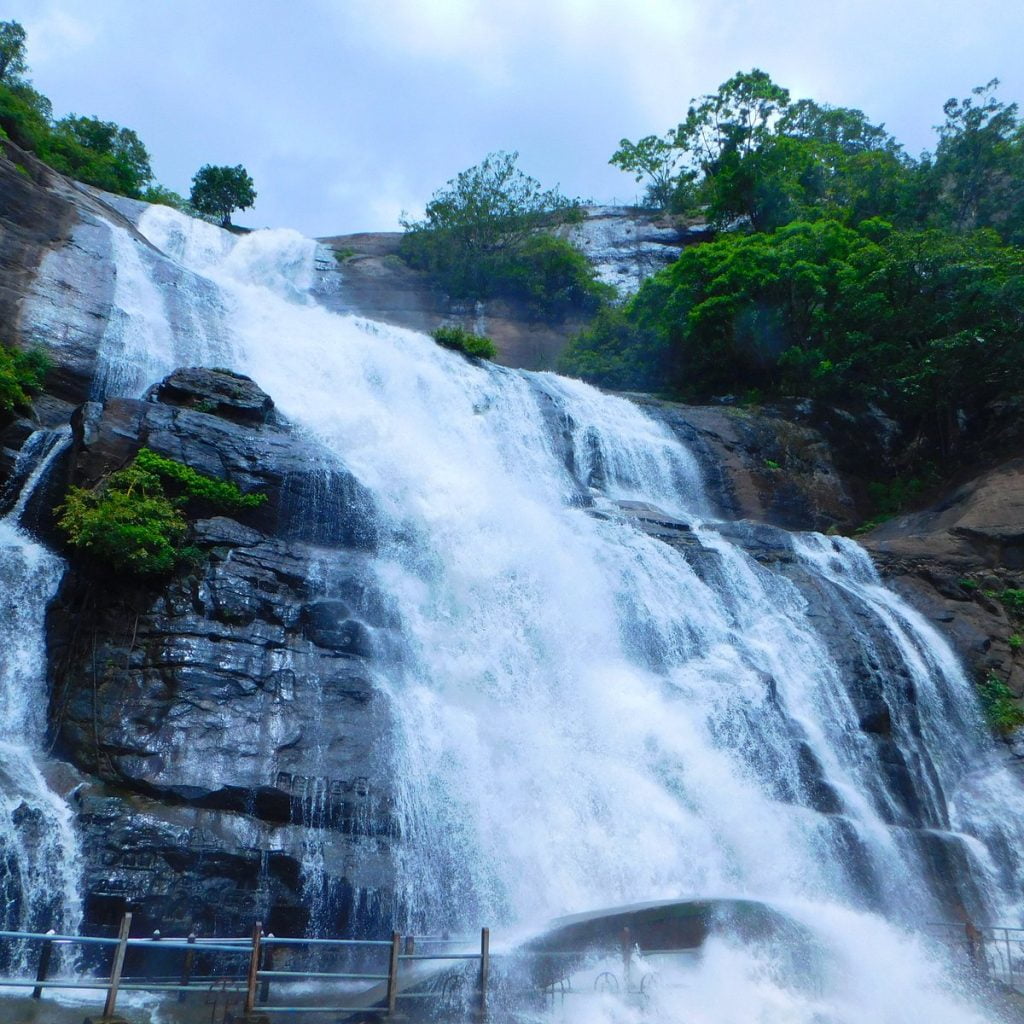 One of the most important waterfalls of South India, the Koortala Falls originates from the Western Ghats. It is from this mountain that the rivers Chittaru, Manimutthar, Pacchiyaru, and Tamiraparani originate. A total of 9 waterfalls are located in the court. 1. Perararuvi, 2. Aindaruvi, 3. Chitararuvi, 4. Palaruvi, 5. Puliyaruvi, 6. Pazhthottaaruvi, 7. Senpahadevi Waterfall, 8. Pahayakutala Waterfall, 9. Thenaruvi.
The ripples from these waterfalls can be felt far away. As soon as the southwest monsoon begins, the Kurdala Falls will begin to erupt. There are plenty of hotels to accommodate tourists. Courtallam is the best choice to spend your vacation with family by booking hotels that suit your budget at low rates.
Nellaiappar Temple: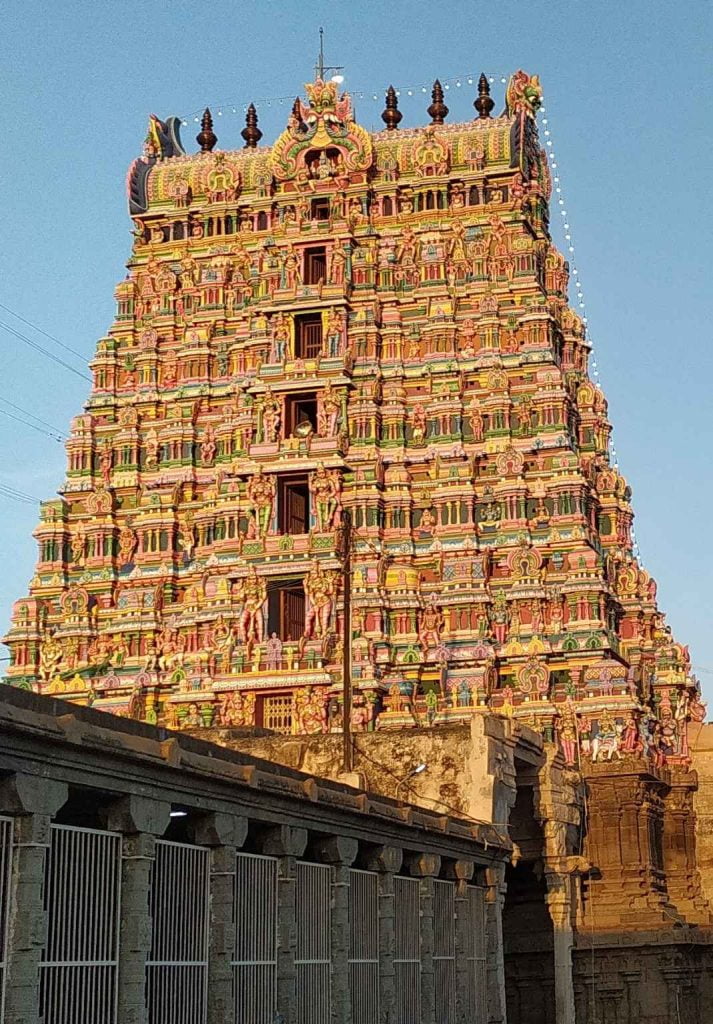 Sri Gandhimati Nellayapar Temple is the largest temple in Asia with a length of 756 feet from south to north and a width of 378 feet from west to east. The Nellayapar temple is one of the most important Pandyan temples where Devara hymns have been received.
The books containing references to this temple are the Third Thirumpi, the Seventh Trump, the Twelfth Thirumpi, Tiruvilayadal Puranam, etc. In Tamil Nadu, out of five important Ramblas, two are in the Tirunelveli district. Sri Nellaiappar Gandhimati temple has a copper ambala and Sri Kutala Nadar temple has a pictorial ambala.
Kalakadu – Mundanthurai Tiger Reserve: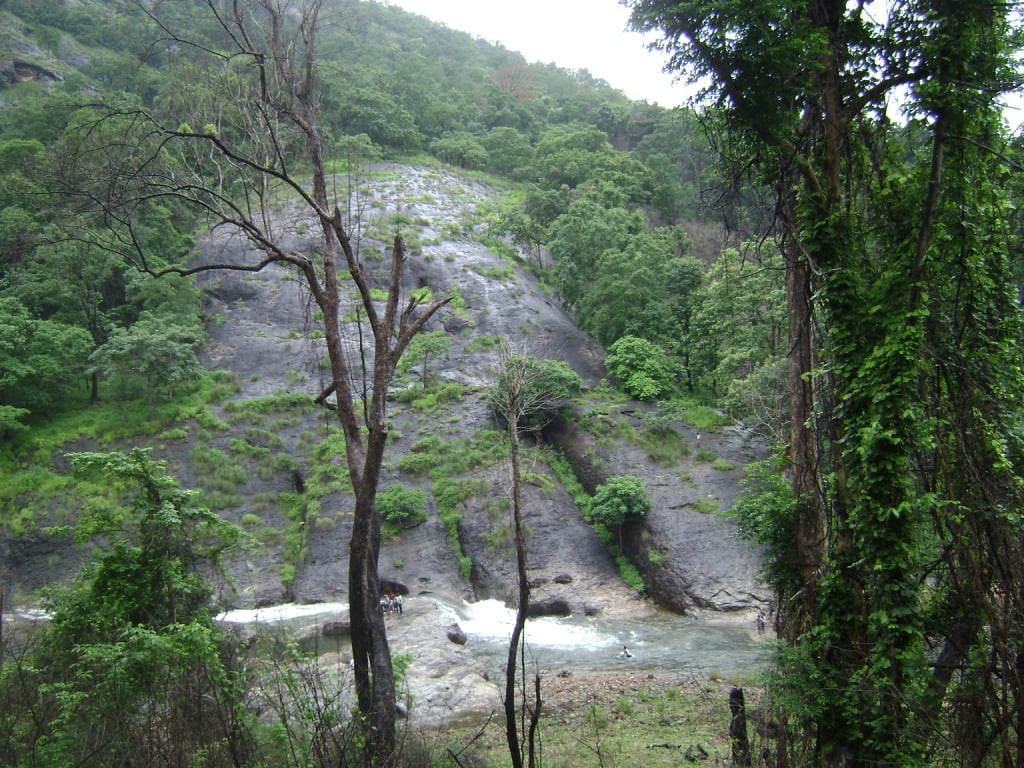 Kalakkadu Mundanthurai Tiger Reserve is an area of ​​895 sq. km from Tirukkurungudi to the end of Tirunelveli district in the Western Ghats of Tamil Nadu. Located in the area. It is India's 17th tiger reserve. In 1988, Kalakadu Tiger Sanctuary and Mundantura Tiger Sanctuary were merged and this sanctuary was created.
Not only tigers but also rare species of animals such as leopards, deer, elephants, and plant species are found here which are not found anywhere else in the world.
It is the second-largest archive in Tamil Nadu. It is located at a distance of 56 km from Tirunelveli and 75 km from Courtallam. The nearest railway station is Ambasamudram on the Nellai-Thenkasi railway section at a distance of 6 km. The season for tourists is from September to November.
Koodankulam Bird Sanctuary: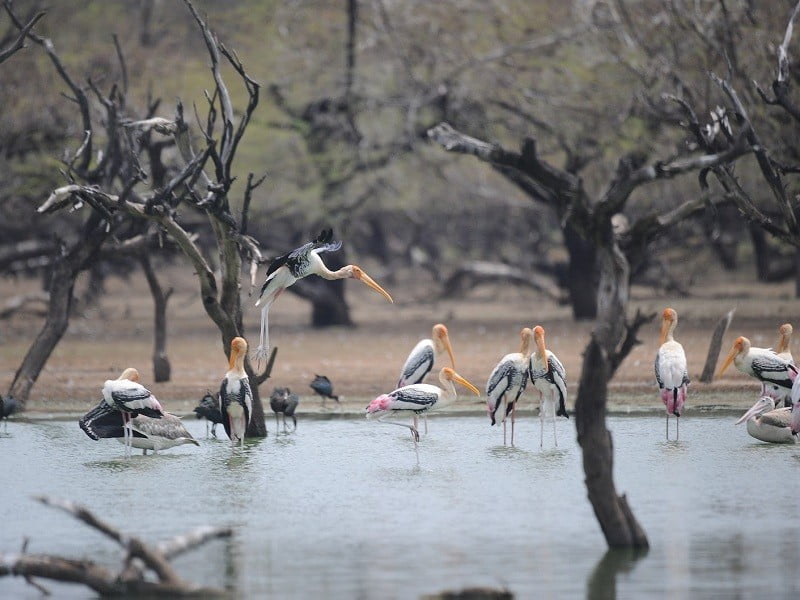 Koondankulam Bird Sanctuary is located in Chuunneri Circle in Tirunelveli District. The protected area was declared a bird sanctuary in 1994 and covers an area of ​​129.33 sq. km. It is located at a distance of 33 km from Tirun year in the month of December more than 10,000 birds belonging to 43 species come here.
In addition, the arrival of poonarai will be more. A maximum arrival of up to 1 lakh birds in a year has been recorded. The birds that start coming to Koontan Pond at the end of October return to their home base by April, or May. January and February are good months to visit for bird watching.
Manimutharu Waterfalls: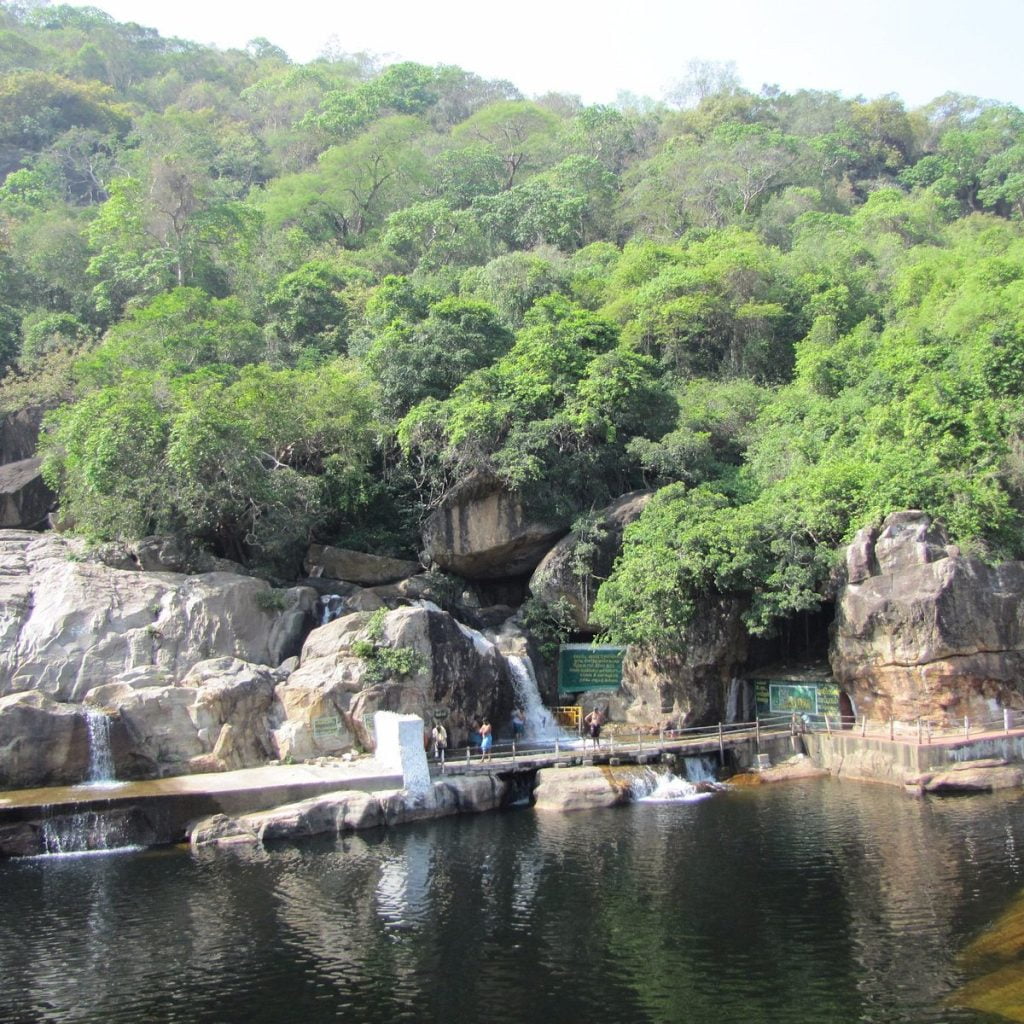 Located in the Western Ghats, the Mancholai Hills range in height from 1020 to 1500 meters above sea level. These are the areas under the Kalakadu-Mundathurai Tiger Reserve. The Mancholai waterfall located here is a major tourist attraction. The surrounding forests and tea plantations make for a delightful experience.
Pottalpudur Dargah: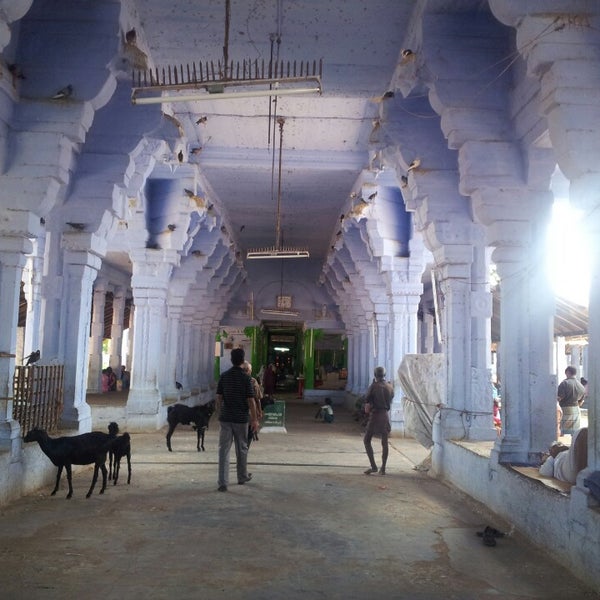 Located at Potalputur in Tirunelveli, this dargah was built in the 17th century. Its distinctive feature is that it has a similar structure to a Hindu temple. This is why this dargah attracts not only Muslims but also Hindus and Christians. Sandalwood paste made in this dargah is taken to the Hindu temple at Ravanasamutra and brought back here during the Kanthuri festival in May. Due to reasons like these, the environment for Hindu-Muslim religious harmony is created. The Pottalbudur Dargah is considered to be of equal sanctity to the Nagor Dargah.
Best Time To Visit Tamilnadu:
As I have mentioned above that all these things exist in Tamil Nadu like hill stations, temples, lakes, mountains, seas, beaches, museums, and natural beauty, etc., so if you are going to Tamil Nadu to visit hill stations, then You should make a plan to visit Tamil Nadu between summer i.e. March to June, because the weather at the hill station remains pleasant even in summer.
If you want to go to Tamil Nadu to visit the lake, mountains, and things related to nature, then monsoon would be the right time for you to visit these places, because in monsoon the lake is full of water and trees and plants too. Monsoons are lush green, so the natural beauty also exhibits quite an attractive sight in monsoons.
On the other hand, if you want to go to Tamil Nadu to visit temples, the sea, the beach, museums, and other things in the city, then you should go to Tamil Nadu to visit all these things in winter i.e. between October to February because Tamil Nadu state is known as the sea. The winter season is the best time to visit all these places due to being situated on the shore.
Conclusion:
Tamil Nadu is a cultural treasure trove full of wonders and miracles. This land has history and heritage that amazes us with every step we take. Here you will find the most must-see places and tourist attractions in Tamil Nadu. To get away from the hustle and bustle of the city, the heat, and the smoke, a trip to the hills is a great option for physical and mental rejuvenation. In this way, you can know about the main hill stations in Tamil Nadu for summer vacations.
FAQ:
Q. What is the staple food of Tamil Nadu?
A. Dosa, Idli, Upma, Sambar, Rasam, and Pongal are the staple food of Tamil Nadu. Payasam, Kesari, and Meetha Pongal are the sweet dishes here.
Q. The language of Tamil Nadu?
A. The official language of Tamil Nadu is Tamil and it is spoken by a total number of people. Other major languages ​​are Telugu.
Q. Is Tamil Nadu safe?
A. Tamil Nadu is one of the safest places in India, but like any other tourist destination, there are some problems. Beware of pickpockets and thieves in buses and trains.
Q. Which is the coldest place in Tamil Nadu?
A. Ooty is the coldest place in Tamil Nadu, which is also the number 1 hill station of Tamil Nadu. It is one of the major tourist places in Tamil Nadu.
Q. Which place is very beautiful in Tamil Nadu?
A. Yercaud is a beautiful and refreshing hill station in the Salem district of Tamil Nadu. It is wonderfully nestled in the lap of the Shevaroy hills in the Eastern Ghats.
To Know More Popular Tourist Destination Click The Links below:-