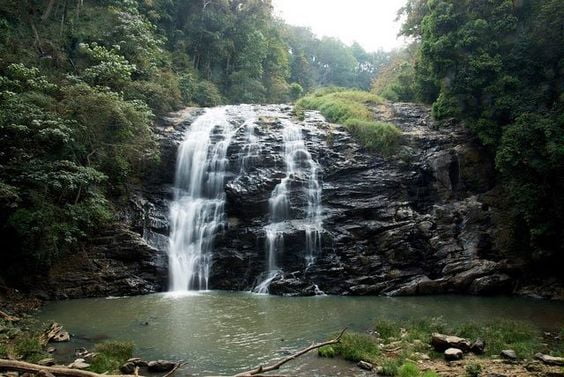 People living in the city get all the comforts, and if they have any problem then they are not able to take out any time for themselves. If the person is studied with the depth of not taking time for himself, then it is found that the workload, office pressure and the targets associated with it are the main reasons where they are working. But now the question is, do these people go somewhere during the weekend to leave shopping malls and go somewhere else? If you are living in a runny city like Bangalore and always do something new at the weekend, then it is good news for you now. So, here I am going to give some waterfalls near Bangalore. See this below…
Waterfalls Near Bangalore:
These waterfall near Karnataka's capital, Bangalore, are so beautiful that they can feel like anybody special. So what's the matter of late now, after leaving the office, pack your bags and get out of the hands of these beautiful waterfalls.
Thottikallu Waterfalls:

Waterfalls Near Bangalore
Thottikkulu Falls is only 35 km from Bangalore. This site is excellent for trekking or to spend a whole day away from the clutter of the city. Since this place is close to Bangalore, the college students and others often come to this place at the weekend.
Pearl Valley:

Waterfalls Near Bangalore
43 kilometers from Bangalore, Pearl Valley Waterfall is a very beautiful place. This place is known for its beautiful waterfalls and hills, which is an ideal destination for trekking. This is one of the waterfalls near Bangalore. You can reach this waterfall while traveling on Hosur Road and passing through Electronic City.
If you want, you can reach here from a lot of people. The distance of this waterfalls from many rivers is 5 kilometers. The best time to visit this spring is August to November.
Chunchi Falls: Waterfalls Near Bangalore
83 Kilometers from Bangalore, Chunchi Falls is another place to go to the weekend. This is one of the waterfalls near Bangalore. This waterfall is on the Arakavati river. Here you will have to go through Kanakpura where you will find a signboard on Sangma and Mekadatu road which will guide you to visit this place. This waterfall is located in the middle of the hills and you can reach here by crossing the mountains.
More Recommended Articles:-
Mekedatu Waterfalls: Waterfalls Near Bangalore
93 Kilometers from Bangalore Mekedatu waterfalls, which is under Kanakapura, is a very pleasant place. You can reach Sangakura on Kanakpura road and park your car there and go to Mekedatu. You will also get enough buses from Sangma to go to Mekedatu.
Shivanasamudra Waterfalls: Waterfalls Near Bangalore
The Shivanasamudra is the most beautiful of all the waterfalls located around the city of Bangalore, which is 110 km away. This waterfall is located 50 kilometers from Hassan and 83 kilometers from Mysore. If you come here, you will get two more rounds, named Barachukki and Gaganchukki. This place is considered the most ideal place to celebrate Weekend.
Hogenakkal Waterfall:

Waterfalls Near Bangalore
Hogenakkal waterfall is situated on the Kaveri river in the Dharmapuri district of Tamil Nadu, 180 kilometers from Bengaluru. Also known as 'Niagra Falls of India' Hogenakkal waterfall is famous for its medicinal properties of water and the special boat ride "Korakal Ride". Carbonite rocks found here are among the oldest rocks in South Asia and the whole world. You can reach this waterfall through Malur Hosur Road.