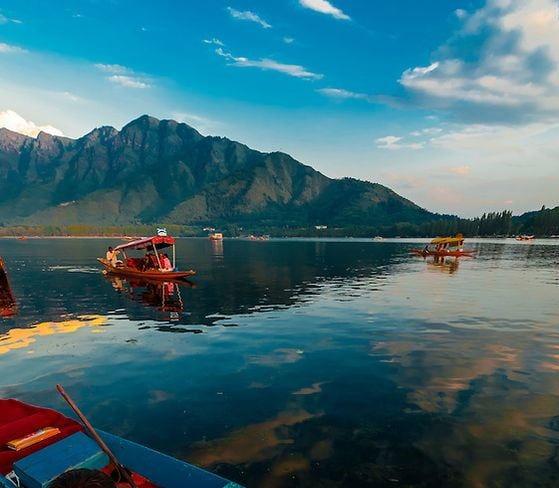 Weather Of Kashmir
To know the best time to visit Kashmir you need to know about its weather, its location, etc. first. Kashmir is situated in the Northern Hemisphere, and thus it has a modest climate. This place is mainly distinct by its geographic position, with the Pir Panjal Range in the south, lofty Karakoram Range in the northside, as well as west, & Zanskar Range in Eastside.
Kashmir is usually cool in the Autumn and Spring, cold in the winter, and mild in the summer. As a huge valley with noteworthy variances in Geographical location among several districts, the climate is frequently cooler in the mountainous parts compared to the lower flat part.
Its weather is basically measured by the Himalayas, nearby water bodies, and the mountains. Kashmir has 4 clearly fixed seasons with different features. Every season is beautiful and modest. The temperatures in winters sometimes descend to -15°C in the mountainous parts, while the flat part has a moderately better temperature at -5 to -8°C.
Months:
Temperature Details Of Kashmir

Months

Max. (°C)
Min. (°C)
Avg. (°C)
Max. (°F)
Min. (°F)

Avg. (°F)

JANUARY

5.2 °C

-3.8 °C
0.3 °C
41.3 °F
25.1 °F

32.5 °F

FEBRUARY

6.3 °C

-1.6 °C
2.2 °C
43.4 °F
29.1 °F

35.9 °F

MARCH

11.2 °C

2 °C
6.5 °C
52.2 °F
35.6 °F

43.7 °F

APRIL

17.1 °C

6.5 °C
12 °C
62.8 °F
43.8 °F

53.7 °F

MAY

21.5 °C

10.8 °C
16.5 °C
70.7 °F
51.5 °F

61.8 °F

JUNE

24.4 °C

14.6 °C
19.8 °C
76 °F
58.2 °F

67.6 °F

JULY

25.4 °C

16.9 °C
21.3 °C
77.7 °F
62.5 °F

70.4 °F

AUGUST

24.7 °C

16.5 °C
20.8 °C
76.4 °F
61.8 °F

69.4 °F

SEPTEMBER

23 °C

13.5 °C
18.4 °C
73.4 °F
56.3 °F

65.1 °F

OCTOBER

18.9 °C

8.1 °C
13.5 °C
66 °F
46.6 °F

56.3 °F

NOVEMBER

13.7 °C

2.7 °C
7.8 °C
56.7 °F
36.8 °F

46.1 °F

DECEMBER

8.7 °C

-1.9 °C
2.8 °C
47.7 °F
28.7 °F

37 °F
Best Time To Visit Kashmir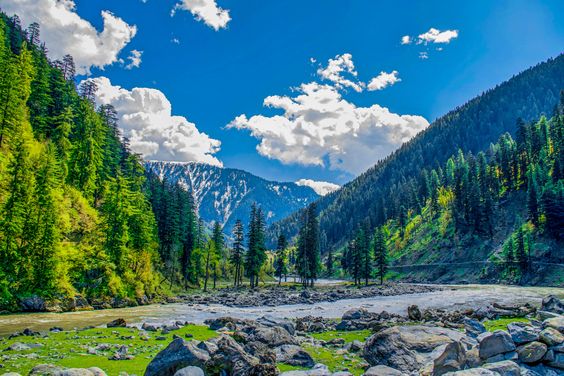 If you are planning to visit Kashmir with your family or friends, then let us tell you that the best time to visit Kashmir is from April to June. The summer season is a pleasant season to visit Kashmir when you can spend an exciting time amidst the snow in the scorching heat here.
Apart from this, you can also choose the monsoon season to visit this hill station. But it is recommended to avoid visiting Kashmir during winters, as heavy snowfall causes a significant drop in temperature here, and many roads are also blocked.
Winter (November, December, January, And February)
November denotes the beginning of the winter season in both Kashmir areas. There is a nippy breeze sneaking into Jammu. The temperature is ordinarily between 4 degrees Celsius and 18 degrees Celsius. This is the best time for touring in Jammu for the individuals who care for a day off.
Kashmir saw weighty snowfall in winters with temperatures fluctuating from – 2 degrees Celsius to 10 degrees Celsius. In spite of the fact that there is a lesser number of tourists in Srinagar around this time, Gulmarg draws in countless tourists inspired by experience sports.
Summer (March, April, And May)
The Jammu district has a subtropical environment and the summer is sweltering. The temperature begins taking off in the long stretch of March and is at its top in the period of April. The greatest temperature in summer can go as high as 45 degrees Celsius.
Kashmir is very charming with the temperature fluctuating from 14 to 30 degrees Celsius. Every so often can be marginally on the more blazing side, yet the nights are generally lovely. Ladakh has a comparable environment, however, it is prudent to cover your skin to forestall burn from the sun while venturing out during the daytime.
Monsoon (June, July, And August)
Jammu appreciates a decent measure of a downpour during the monsoon. Downpours make the nights cooler, yet dampness stays as before during the daytime. Henceforth, it is prudent not to visit Jammu during the monsoon. In any case, Kashmir and Ladakh don't get a lot of downpours and the climate is genuinely charming during these months.
Autumn (September and October)
With the beginning of autumn, there is help from downpour and mugginess in the Jammu area. The normal temperature plunges down and the climate gets lovely. The temperature shifts from 20 degrees Celsius to 30 degrees Celsius.
Autumn is the period of various tones in Kashmir, where the changing shades of the leaves loan it a lively Hue. The scenes have an attractive allure. The most extreme temperature during the day is around 23 degrees Celsius however the evenings are cooler.
Local Festivals Of Kashmir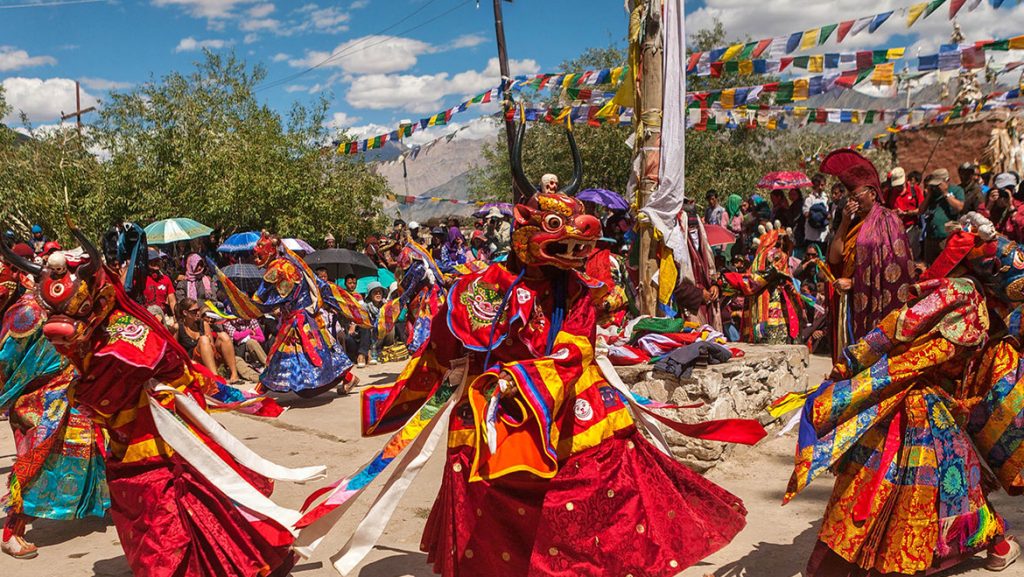 India is a place where there are celebrations, aside from the celebrations that we celebrate all through the country, each district of India commends some nearby social celebrations that give a remarkable social character to individuals of that area.
Jammu and Kashmir is a socially assorted state with three distinct areas in the recent province of Jammu and Kashmir. The celebrations of Jammu and Kashmir can be understood based on three areas – Jammu, Kashmir, and Ladakh.
Baisakhi
Lohri
Galdan Namchot
Janmashtami
Navratri
Damdeh
Shivratri
Regional Fairs
Shinj
Urs
Eid-ul-Azha & Eid-ul-Fitr
Navreh
Herath
Matho Nagrang
Shikara Festival
Tulip Festival in Jammu & Kashmir
Kheer Bhawani Fair
Sindhu Darshan Festival
Hemis
Dosmoche
Losar
Spituk Gustor Zanskar
Amarnath Yatra
Average Tourist Volume Of Kashmir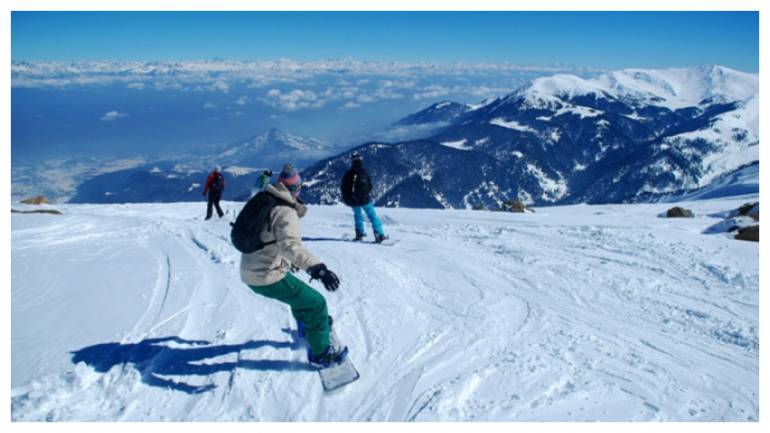 The greatest aid for Kashmir tourism is the early day off, in the well-known wellbeing resorts of Gulmarg and Pahalgam, which is stepping tourists back to the Valley.
There were 25,000 tourists in inns in Gulmarg, Pahalgam, and on the Dal lake at that point. In July 2019 alone, in excess of 150,000 tourists visited the Valley, as indicated by the tourism division.
Throughout the following two days, the Valley was exhausted of tourists. Government transport was utilized to ship them to Srinagar air terminals and transport terminals. A tourism warning against visiting Kashmir followed, to be lifted uniquely on October 9, 2019.
Yet, the inflow stayed a stream because of the security clampdown and correspondence bar. Around 43,000 tourists visited the Valley from August through December 2019 and an insignificant 19,000 this year (through September) — for the most part before March.
The COVID-19 lockdown made Kashmir too far out like most pieces of India. Unfamiliar tourists were prohibited; stops and gardens, including tourist top, picks like the Mughal Gardens and Tulip garden, shut.
There were no tourists in the main quarter of the current monetary year. In July there were 186, which held ascending to 284 in August, 848 in September, 2,697 in October, and 6,327 in November — including 56 outsiders.
To place the numbers into the setting: 842,202 tourists visited the Valley in 2018, 499,582 out of 2019, and just 28,030 so far this year.
Explored Place To Visit In Kashmir
Due to various picturesque places to visit in Kashmir, it is often called Switzerland of India. Which is one of the famous and popular tourist places of India and it attracts thousands of Indian and foreign tourists and pilgrims every year due to its scenic beauty and its major religious places like Amarnath and Vaishno Mata Temple.
Gulmarg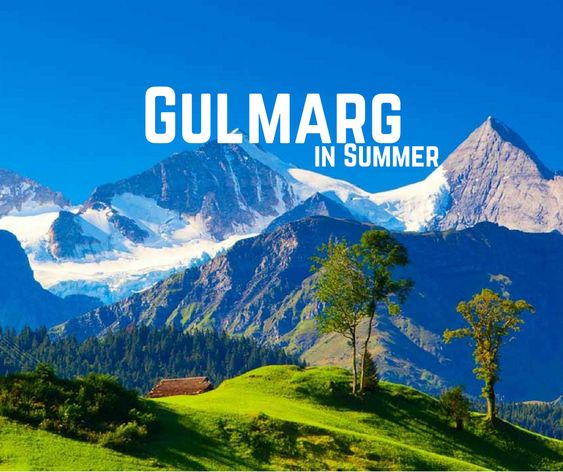 Located at an altitude of 2730 meters above sea level, Gulmarg is surrounded by snow-capped mountains, lush green meadows, evergreen forested hills, and valleys. Gulmarg has also been a popular location for shooting various Bollywood films.
One of the top honeymoon spots, Gulmarg has also been developed as an adventure hub as the Indian Institute of Skiing and Mountaineering is located here. Many courses of trekking, mountaineering, skiing, etc. are provided hereby IISM at great cost.
Gulmarg also has several other private tour operators that offer similar courses and facilities for skiing, snowboarding, and trekking. Gulmarg is one of the most attractive places in Kashmir which attracts thousands of tourists every year.
Sonmarg
Sonamarg is a beautiful city located in Jammu and Kashmir, surrounded by snow-plains, majestic glaciers, and serene lakes. Sonmarg is a picturesque city located at an altitude of about 2800 km above sea level, 80 km northeast of Srinagar.
Surrounded by natural beauty, breathtaking glaciers, and serene lakes, Sonamarg is a popular tourist attraction of Jammu and Kashmir. Which remains a center of attraction for tourists and attracts thousands of Indian and foreign tourists every year with its captivating beauty.
Pahalgam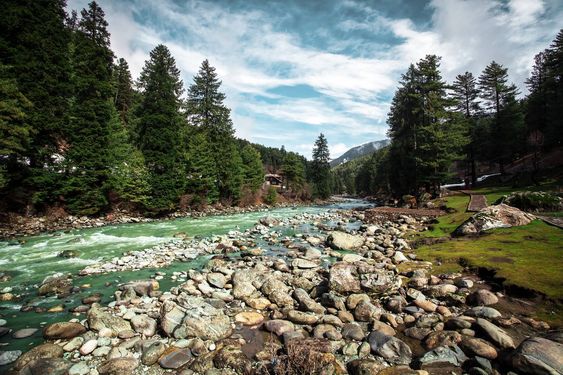 Natural beauty: Small houses, full of lush green fields, Pahalgam is one of the popular tourist destinations of Kashmir, which is a topic of discussion among tourists due to its scenic beauty. Apart from this, Pahalgam is also famous for river rafting, golfing, and buying traditional Kashmiri items in Lake Liddar.
Amarnath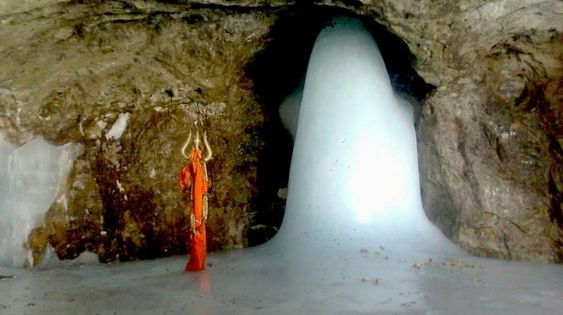 Amarnath Cave is the most important pilgrimage site in India for worshipers of Lord Shiva. The Amarnath Cave displays the naturally built Shiva Lingam. Every year millions of tourists visit this destination, which is known as Amarnath Yatra.
The Amarnath cave located in this city is considered a revered place for pilgrims. This is the cave where Lord Shiva told Goddess Parvati the secret of life and eternity.
Pulwama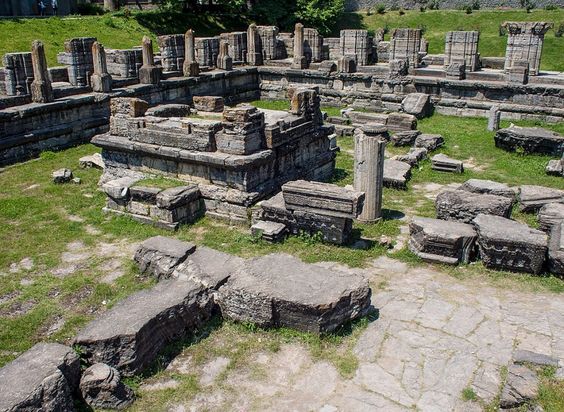 Pulwama is a small town in the Srinagar district which is famous for its apple orchards, waterfalls, natural springs, and natural valleys. With its natural beauty and rich culture, the city of Pulwama is also popular for the various temples located around it. You will also find opportunities for mountaineering and trekking in summer and skiing and snowboarding in winter.
Dachigam National Park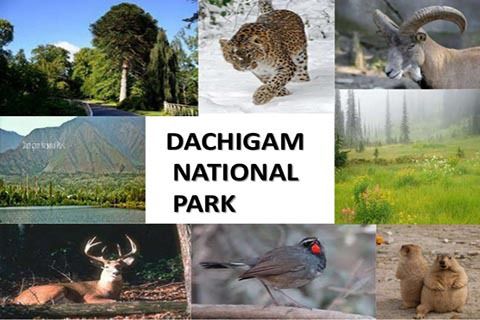 Dachigam National Park is a magnificent national park. The park has a green environment, beautiful flora, and some rare fauna species. Which remains a center of attraction for tourists and wildlife lovers. This National Park is India's highest reserve forest at an altitude of 1,700 meters.
This National Park is located just 22 kilometers from the main city of Srinagar. Dachigam literally means 'ten villages', which is kept in memory of the ten villages that had to be moved to create catchment areas and parks.
So if you are planning to visit somewhere in Kashmir with your family or friends, then tell you, Dachigam National Park is considered one of the best places to visit in Kashmir.
Patnitop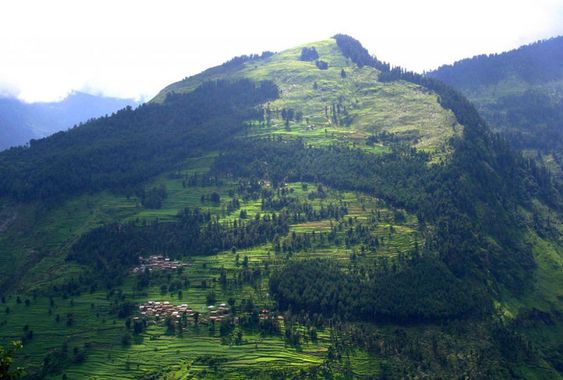 With endless plains and panoramic views of the snow-capped peaks of the Himalayas, Patnitop is an ideal place to experience nature. Which is one of the major attractions of Kashmir and attracts thousands of tourists and nature lovers every year. Skiing and trekking can be enjoyed here.
In addition, the Sanasar Paragliding Base, located 17 km away, is popular for golf courses as well as sightseeing options. Patnitop with natural beauty remains one of the most attractive places for tourists to visit in Kashmir.
Baltal Valley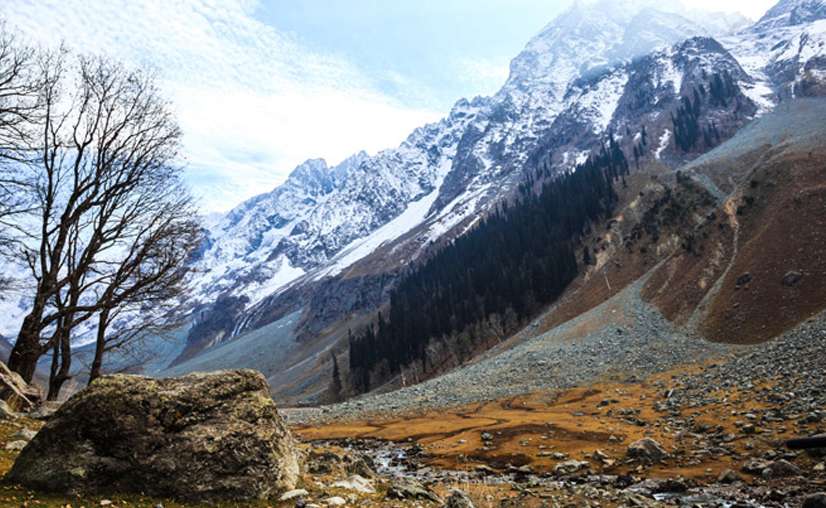 Located just 15 kilometers from the city of Sonamarg, 2743 meters above sea level, Baltal Valley is one of the most attractive places in Kashmir. The best time to visit Kashmir
The Baltal Valley on the banks of the Sindhi River offers breathtaking views of the snow mountains for tourists. Which remains the center of attraction for tourists. Baltal Valley is considered a paradise for tourists as well as trekkers. The 
Apart from this, Baltal Valley also serves as a camping area for travelers to start the famous Amarnath Yatra. If you want to spend some time away from your daily life amidst the natural beauty, then Baltal Valley is one of the best places to visit in Kashmir. The best time to visit Kashmir
Yusmarg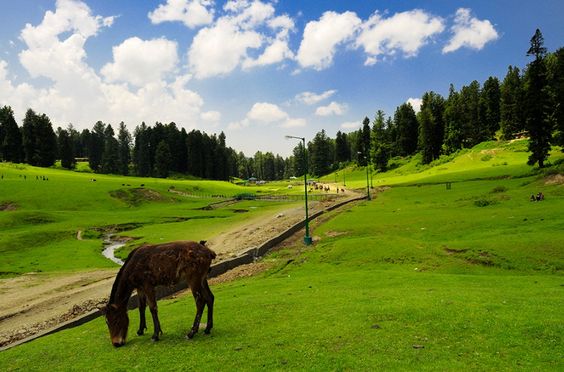 Yusmarg is located in the center of the Pir Panjal mountain range at an altitude of about 7,500 feet. Which is known as the "Medo of Jesus", because it is believed to be the place where Jesus once lived. The best time to visit Kashmir
This place is a perfect place for solitude and peace of mind, which manages to attract tourists with its natural beauty and solitude. Yusmarg remains a very popular place for tourists who want to spend their time surrounded by peace away from the hustle and bustle of the city. The best time to visit Kashmir
Srinagar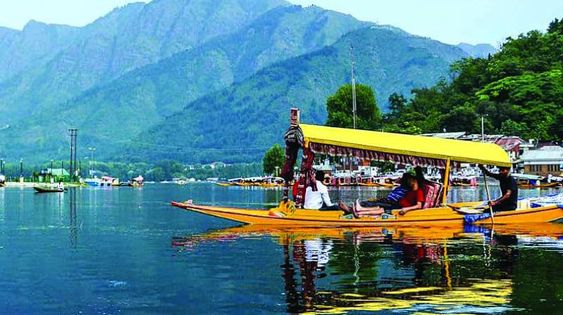 One of the popular tourist destinations of Kashmir, Srinagar is famously known as 'Heaven on Earth'. Srinagar, the capital of Jammu and Kashmir, offers a unique view of the natural sites situated on the banks of the Jhelum River.
Which remains the center of attraction for tourists. The first thing to enjoy in Srinagar is the hills, second is the houseboat. Tourists rent the houseboat and travel across Dal Lake. Shikara ride on Dal Lake is also an important activity, which remains popular among every tourist visiting here. The best time to visit Kashmir
Unexplored Place To Visit In Kashmir
Popularly known as "heaven on earth", Kashmir is a popular tourist destination in India surrounded by snow-capped mountains and gleaming lakes. This state of India is divided into three regions like Jammu, Kashmir, and Ladakh, which are surrounded by the mighty ranges of the Great Himalayas and the Pir Panjal Range. Let's now know about some of the best yet unexplored places to visit in Kashmir… The best time to visit Kashmir
Chatpal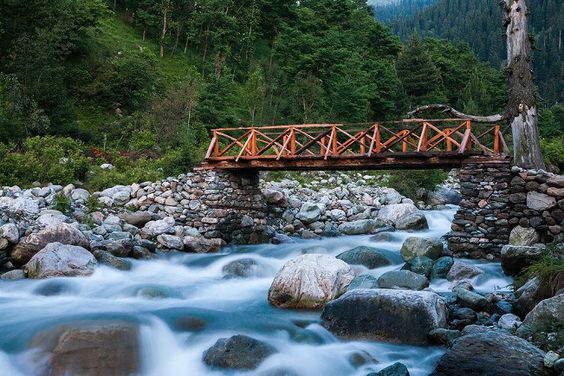 You may think about the wonderful views of Srinagar, Yusmarg, Gulmarg, or Pahalgam. However, none have portrayed the equivalent delights of the Chatpal Village in Kashmir. It is perhaps the most lovely strange vacationer location in Kashmir. It is situated in the Anantnag locale of Jammu and Kashmir. The best time to visit Kashmir
Screened by thick woodlands, dark green mountains; excellent stretches of turf ringed, round with backwoods; shepherds and Graziers overflowing with blamelessness; the fiery and at times languid stream with the shortfall of streets is a euphoric sight. It is the fortune of isolation and serenity. The best time to visit Kashmir
Lolab Valley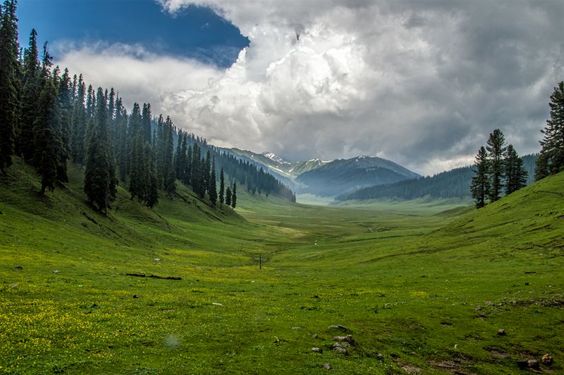 A large portion of us thinks about the Kupwara locale due to the battles among psychological oppressors and the Indian military in that specific region. In any case, do you know it's not the situation with the Lolab Valley?
It's the most virgin valley of Kashmir which is absolutely liberated from travelers. Not due to the dread, but since of the absence of data. Kashmir Tourism, be that as it may, helps you promptly in the event that you need to visit Lolab Valley. The best time to visit Kashmir
Bangus Valley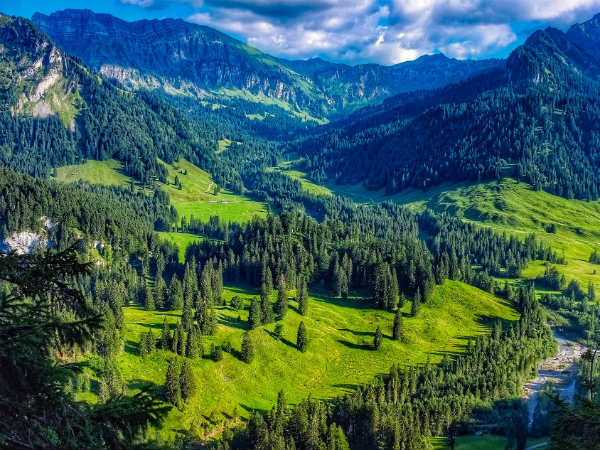 A covered up and undiscovered spot for certain enchanting perspectives which will leave you captivated. A generally obscure spot that doesn't a lot of thoughtfulness regarding travelers however Kashmir the travel industry has been effectively working in making it utterly utilitarian as a functioning vacationer area.
It is situated in the north of Kashmir in the Kupwara area and exists in the Handwara sub-region. The valley is situated near the line of control between India and Pakistan. The best time to visit Kashmir
The valley has some truly intriguing natural territories encompassed by green fields, knolls, and springs. It is even proposed to be a natural save as it delivers a fine nature of grass for dairy cattle which additionally has a therapeutic worth. It is a neglected spot with unblemished beautiful magnificence. The best time to visit Kashmir
Kokernag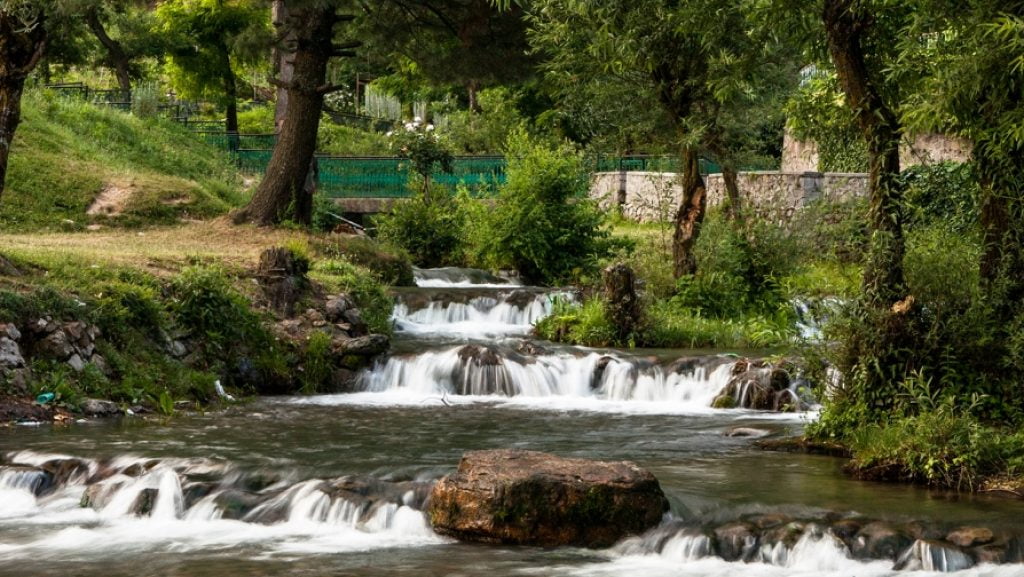 Kokernag is a town which is situated in Breng Valley, which is additionally called "The Golden crown of Kashmir". It is known for its green nurseries, normal water springs and is extraordinary compared to other odd spots to visit in Kashmir. The best time to visit Kashmir
It is situated at a height of 2000mts and is the home to the biggest trout fishery in Asia. Kokernag's nurseries are an ideal escape to invest some quality energy with the family and have an outing. The best time to visit Kashmir
Tulian Lake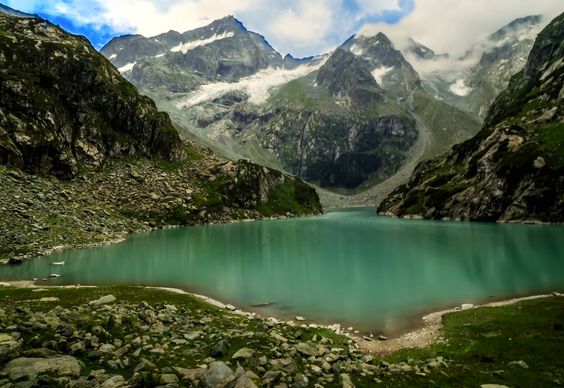 Tulian, a freshwater lake, is situated a good way off of 15 km from Pahalgam. It is situated at a tallness of 3,500 km from the mean ocean level. Indeed, even in summers, numerous bits of ice can be spotted. It is encircled by snow-covered mountains on three sides and pine trees on the fourth. The best time to visit Kashmir
The glade around this lake is an ideal cookout spot. This lake looks really heavenly as it is set in the ideal encompassing of mountains and trees. A short visit to this lake at whatever month will unquestionably revive you.
Must-Try Foods And Beverages In Kashmir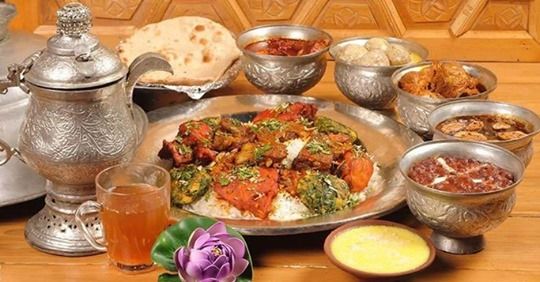 There are two main types of food in Kashmir. One is the food of Kashmiri Pandits, which is cooked without onion or garlic and is largely vegetarian. Another is popular in Muslim homes is Kashmiri cuisine, which has Tibetan and foreign influences. The best time to visit Kashmir
Kashmiri casserole, Kashmiri gravy, momos and mutton, chicken are famous all over the country. More than 30 recipes of mutton are cooked in the Kashmir Valley. Drinking tea is the most drinkable drink here after water.
Kashmiris are also very fond of sweets, hence sweet pulav and ghevar sweets are available here. A type of Kashmiri tea prepared with Kahwa spices is very famous, which is definitely enjoyed by the tourists visiting here.
Momos
Thukpa
Skyu
Khambir
Herbal Tea
Paba
Tangdur
Thenthuk
Butter Tea
Rogan Josh
Modur Pulav
Matschgand
Yakhni or Yoghurt Lamb Curry
Dum Olav
Kashmiri Muji Gaad
Aab Gosht
Goshtaba
Lyodur Tschaman
Things To Do In Kashmir
Kashmir is in the Himalayan Mountains, and the state imparts its boundaries to states like Himachal Pradesh and Punjab. Kashmir imparts a worldwide boundary to China in the north-eastern outskirts, and the Line Of Control isolates it from Pakistan. The best time to visit Kashmir
The absolute best activities in Kashmir would be to a boat on the Dal Lake, take a trekking visit to Ladakh, and take part in some radiant journeys through Kashmir. The best time to visit Kashmir
Camping: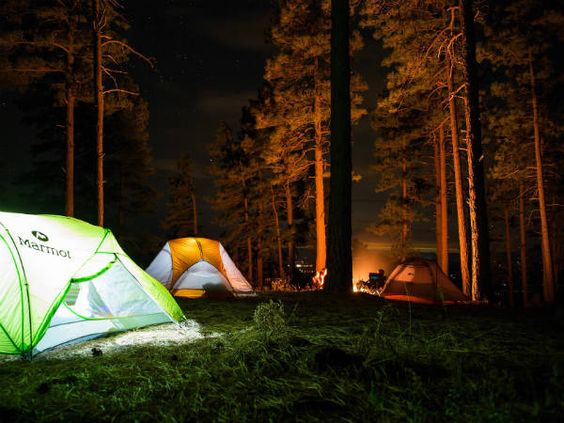 If you need to appreciate the characteristic appeal of Kashmir in its full sprout at that point camping is an unquestionable requirement to do actions for you. There is no lack of lovely camping areas in the state where one can approach nature. The best time to visit Kashmir
Aru Valley
Pahalgam
Pangong Lake
Yusmarg
Nubra Valley
Sonamarg
Gulmarg
These are great spots to appreciate camping during summers due to their satisfying climate conditions. In the event that you need to transform this recreation action into an undertaking action, winter is suggested. Likewise, go for high-height treks as they are more helpful for camping exercises. The best time to visit Kashmir
Mountaineering: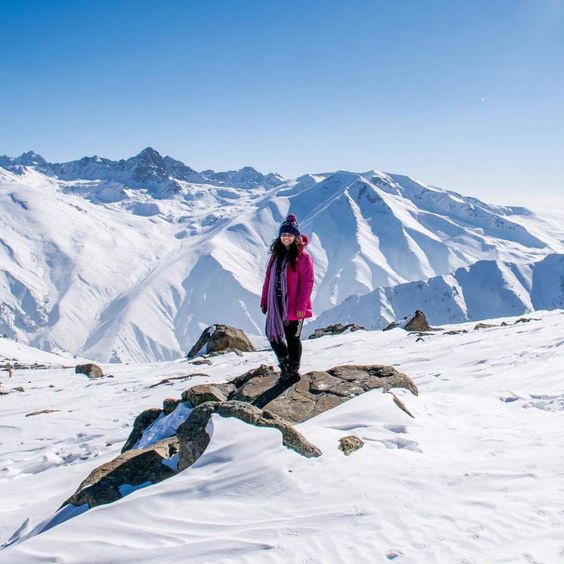 Situated mostly in the Himalayan Mountain Range, Kashmir is a condition of changed statures. From Kashmir Valley to Zanskar Range, there are a few mountains, low and high, simple and testing, that offer mountain dwellers great chances of mountaineering. The best time to visit Kashmir
Tattakutti,
Harmukh,
Kolahoi, and
Sunset in Kashmir Valley is a portion of the notable tops in Kashmir.

The best time to visit Kashmir
Skiing: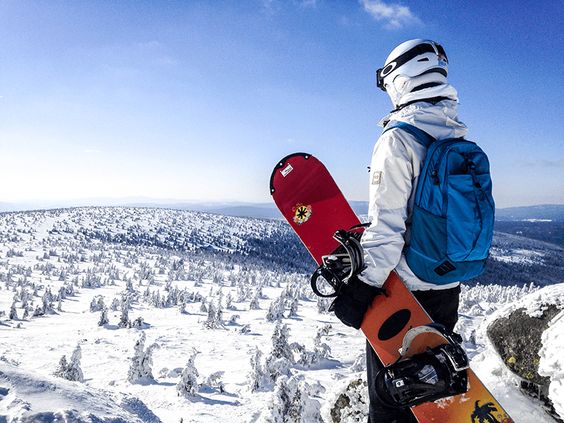 One of the principal attractions in Kashmir for experience searchers is skiing. With snow-covered pinnacles and slants of Himalaya Mountain Range out of sight, the state is honored with world-well-known objections like
Pahalgam,
Thajiwas glacier, and
Gulmarg in Sonamarg which are additionally incredible spots for skiing.

The best time to visit Kashmir
Kashmir government keeps various facilities for skiers at
Sanasar,
Kud, and
Patnitop in Gulmarg.

The best time to visit Kashmir
Trekking: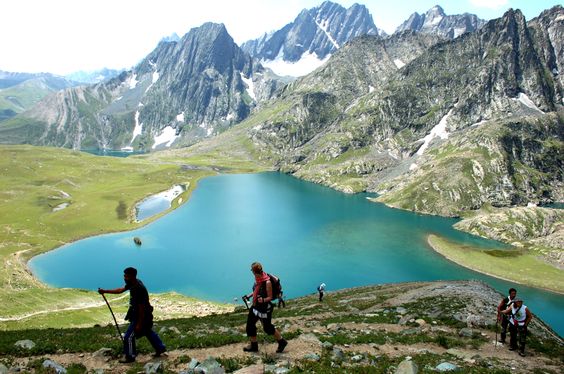 There are numerous activities and appreciate in Kashmir yet nothing can be more energizing and testing than trekking. Vishansar Naranag Trek, Kashmir Great Lakes, Pahalgam Tarsar Marsar Trek, and Naranag Gangabal Trek, are the absolute most well-known trekking trails in Kashmir. The best time to visit Kashmir
Shikara Ride: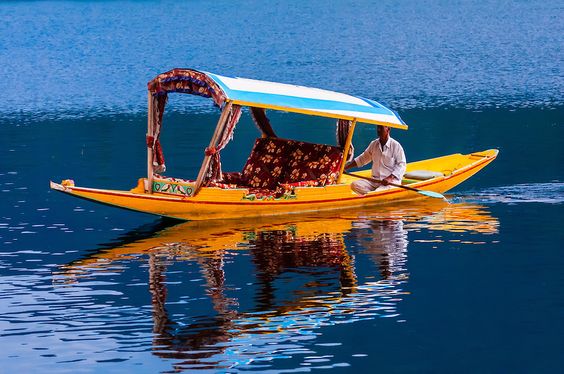 Capturing the excellence of Srinagar in focal point on the sluggish developments of Nagin and Dal Lakes through Shikara rides is quite possibly the most loosening up parts of occasions in Kashmir. The best time to visit Kashmir
The perspectives on beautiful houseboats and shikaras on the banks of lakes add tones to the encompassing appeal and serenity. The best time to visit Kashmir
Paragliding: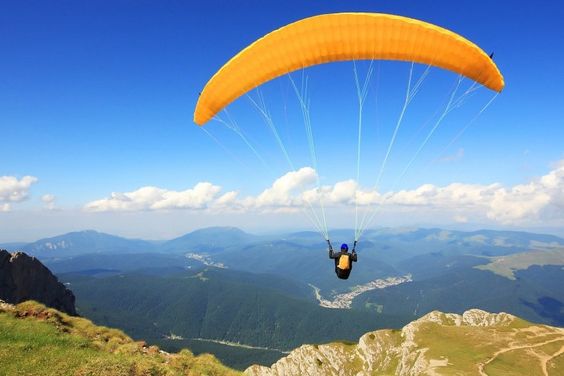 Among the different experience exercises in Kashmir, paragliding is perhaps the most mainstream one. The perspective on the striking green glades and the superb valleys while floating over them is a very surprising encounter. The best time to visit Kashmir
Furthermore, coasting is the most ideal approach to observe this. Gulmarg, Sonamarg, Sanasar, Harwan (Srinagar), and Baderwah are the top where travelers can appreciate this air sport. The best time to visit Kashmir
Playing Golf: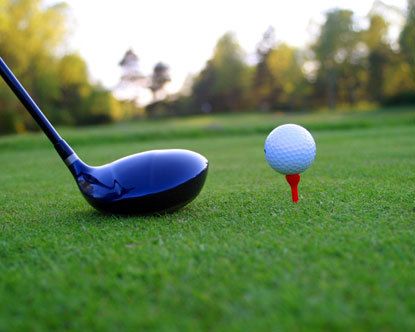 In case you need to make the most of your recreation time without endeavoring excessively, at that point hitting the fairway is one action that you should take a stab at. The best time to visit Kashmir
There are four top-notch fairways in Kashmir with every single one of them having wonderful scenes. Offering incredible perspectives on snow-covered pinnacles, the fairway of Gulmarg is assessed to be the most raised green on the planet. The best time to visit Kashmir
Mountain Biking: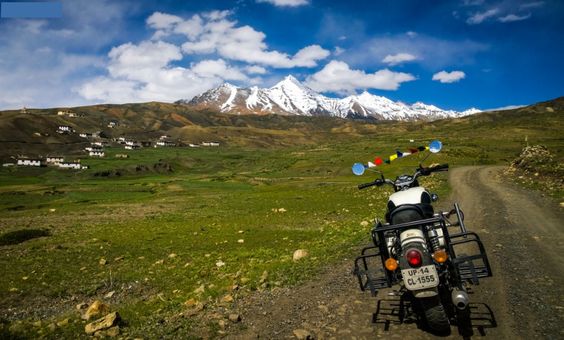 In case investigating completely clear lakes, snow-covered mountains, and wonderful valleys on a bike gives an adrenaline surge then Kashmir is your objective. The best time to visit Kashmir
Regardless of whether it is the delicate inclines of Kashmir Valley or the rough landscape of Ladakh, mountain trekking is a fabulous action that explorers love to do during their days off in Kashmir. The best time to visit Kashmir
Horse Riding: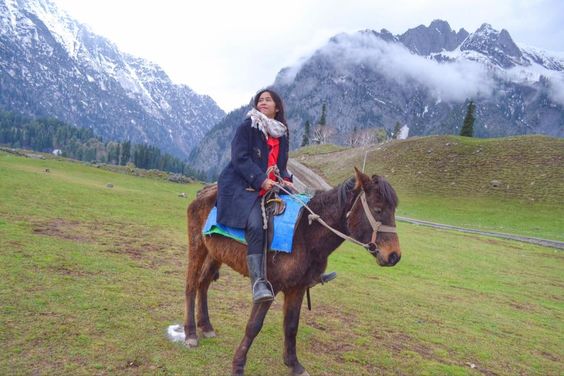 Blessed with a few stunning vacationer places, Kashmir is a location that needs investigation by each inch. What's more, for doing this, horse riding is a favored decision as one can appreciate it whenever of the year.
The perspectives on moving slopes and lavish knolls from the rear of a pony will make the excursion more noteworthy. Pahalgam, Sonamarg, Gulmarg, are significant spots to appreciate horse riding in Kashmir.
Snowboarding: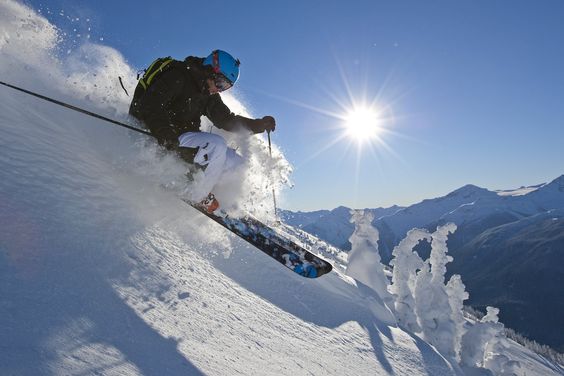 When we talk about the best places to appreciate winter sports in India, Kashmir constantly advances toward the top. Aside from skiing and heli-skiing, snowboarding is another most loved movement to do in the state during winters. Also, without a doubt, Gulmarg arises as to the best spot as it has the world's best inclining hill stations.
Things To Avoid In Kashmir
Ladies voyaging alone ought to try not to leave their inn at odd hours
Try not to confide in outsiders with money
Try not to engage poor people
Abstain from driving subsequent to taking a hard beverage
Continuously cross-check your bill prior to leaving the lodging
Try not to drive on Indian streets in the event that you are not prepared for it.
Continuously try not to get into solid contentions
Try not to eat food from the side of the road as it would cause a stomach problem
Travelers Hack By TravelJunction
In case you dare to Srinagar throughout the cold weather months, ensure you bring appropriate apparel. Layering and a decent coat ought to be adequate. Close to the lakes can be frigid, so be cautious when strolling that you don't fall through the ice. Winter storms in Zabarwan Range can freeze the lake or encompass the valley with hazy fog, giving Srinagar an ethereal wonder. The best time to visit Kashmir
Travelers Hack For Couples
Kashmir is perfectly situated between the snow-covered pinnacles and lavish green valleys at the northmost tip of the Indian subcontinent. Its lakes, streams fluorescent glades, snow-covered pinnacles, and lines of vivid blossoms are ideal for a special night trip. The best time to visit Kashmir
It is for the very explanation that the vacation bundles for Kashmir are profoundly well known among Indian honeymooners. Getting a brief look at the peaceful valleys of Kashmir resembles a blessing from heaven.
Very few spots are pretty much as lovely as Kashmir. There are plenty of spots that one can visit in Kashmir. These spots are so stunningly delightful that they are able special night objections. The best time to visit Kashmir
Travelers Hack For Family
If you have chosen a rail route to Kashmir with your family then let us tell you that the nearest railway station in Kashmir is the Jammu Tawi railway station. Which is connected by rail route to Jammu and Kashmir as well as some major cities of India. The best time to visit Kashmir
So you can travel by train to Jammu railway station. And after reaching the station from here, you can reach your tourist place with the help of an auto, taxi or local vehicles. The best time to visit Kashmir
Travelers Hack For Friends
If you are planning to travel to Kashmir by bus or road with your friends then let us tell you that many private and state government-operated bus services are available for Kashmir. The state of Kashmir is well connected with a network of state and private buses, which have many cities and towns nearby. The best time to visit Kashmir
National Highway 1-A connects Srinagar to Jammu. Also, the popular Jawahar Tunnel connecting Jammu to the Valley of Kashmir also falls on the way. The best time to visit Kashmir
Kashmir State Road Transport Corporation (JKSRTC), luxury, and the private deluxe bus goes far. So you can reach Kashmir by choosing anyone in the bus, taxi, or your private car at your convenience. The best time to visit Kashmir
Check related Articles:-