Weather Of Nainital
Nainital is a prevalent hill station, located in Uttarakhand, India. But do you know what is the best time to visit Nainital? Nainital experiences temperately hot summers, from March-May. Temperatures range between 14℃ to 30℃. The rainy season begins here at the end of June as well as continues till September.
October makes the start of the winter in Nainital as well as it continues till February. Nainital has very cool winters and the temperatures drop down to 0°C. So, let's now check out the monthly temperature for Nainital, Uttarakhand.
MONTHS:
Temperature Details Of Nainital

Months

Max. (°C)

Min. (°C)
Avg. (°C)
Max. (°F)
Min. (°F)

Avg. (°F)

JANUARY

9.4

1.1
5.2
48.9
34.0

41.4

FEBRUARY

11.2

2.4
6.8
52.2
36.3

44.2

MARCH

15.5

5.7
10.6
59.9
42.3

51.1

APRIL

19.9

10.1
15
67.8
50.2

59.0

MAY

23.2

13.3
18.2
73.8
55.9

64.8

JUNE

22.9

14.4
18.6
73.2
57.9

65.5

JULY

20.1

14.3
17.2
68.2
57.7

63.0

AUGUST

19.6

14
16.8
67.3
57.2

62.2

SEPTEMBER

19.3

12.6
15.9
66.7
54.7

60.6

OCTOBER

18

9.3
13.6
64.4
48.7

56.5

NOVEMBER

15.4

5.9
10.6
59.7
42.6

51.1

DECEMBER

12.4

3.2
7.8
54.3
37.8

46.0
Best Time To Visit Nainital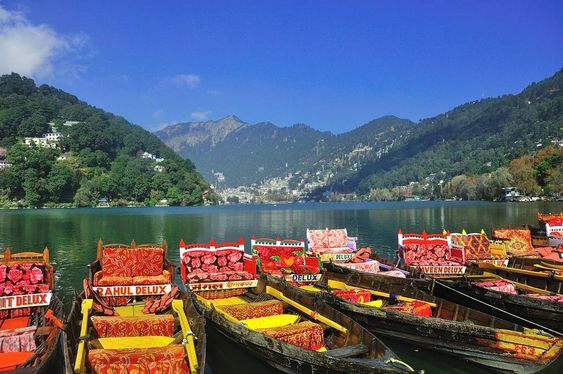 Every person has their individual preference for a specific climate and season while planning a trip for holiday. Nainital generally has pleasant weather throughout the year. In case one is eager to experience a chilling and wintry atmosphere and ambiance then the best time to visit Nainital is between November to February.
The months of March to June and September to October are usually warm and pleasant with somewhat chilling nights. However, July to August is the monsoon in Nainital, and thus, those who find calmness and delight in the rains will certainly visit Nainital around these months.
WINTERS (October-February)
It is the wintertime. This season falls in October, as well as the temperature during winter goes on drenched till January. For travelers with a propensity to face existing issues in freezing cold weather in Nainital. And November is considered to be one of the best time to visit Nainital.
The temperature during December to January falls down to 0°C as well as the hill station faces heavy snowfall during this time. Irrespective of the chill and frost, vacationists find plenty of things to keep Nainital busy with tourists.
SUMMERS (March-Mid-May)
It's sensibly hot during summers in Nainital as well as usually lasts between March to May. During this time the temperature stays modest and usually ranges between 14°C to 30°C.
MONSOONS (May-September)
During this time, the local flora and people alike desire a hefty downpour for regeneration and revival. Modest rains in the months of June, as well as September, carry an interval to Nainital, and then it comes flourishing as the rainy retreats.
Local Festival Of Nainital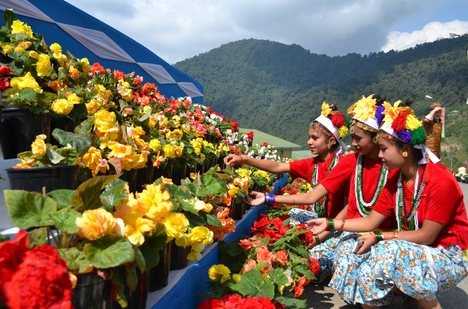 Nainital, an attractive hill station on the Uttarakhand Himalayas' foothills, is over a lovely town. It's one with profound respect to nature, mythology, and religion. That is why there're several events and festivals in Nainital each year. In case you would like to visit Nainital during the dates of local festivals, then follow this post to know more.
Phooldeli or Phooldeyi 
People of Nainital celebrate this festival in the months of March or April. In the event of Phooldei, little youngsters put the primary blossoms of the period on the passageway or edge of each house in the town, for best of luck consistently.
This is a major illustration of how networks are firmly reinforced and connected in the slopes of Kumaon as nobody places these blossoms before their own homes alone.
Hariyala/Harela
This mainstream celebration is commended in the long stretch of Shravan as indicated by the Hindi schedule which falls in July and August. On this event, it is accepted that Lord Shiva and Goddess Parvati got hitched and are praised consequently alongside inviting the rainstorm.
Olgia or Gheeya Sakranti
The period of august brings the appearance of this celebration. The surmised time is around the center of August and this celebration is fundamentally for the craftsmen and landowners. The ranchers blessing ghee, tomahawks, and so on to landowners and receive cash and endowments consequently. Ghee is a fundamental piece of this celebration and is utilized in wealth.
Khatarua
It is praised on the primary day of the period of Ashwin according to the Hindu schedule and it denotes the appearance of harvest time. On the night of Khatarua, you will discover the children opening cucumbers at an up fire as a piece of festivities and with regards to the custom. They trust it keeps the shrewd spirits under control.
Uttarayani
Uttarayani is commended around January consistently all over Uttarakhand. In this celebration, the children enhance the festoon of desserts around their neck and feed the crows, and sing songs.
Just before Uttarayani, a popular reasonable in Nainital happens which draws a colossal group from close by districts. The celebration is vital in Uttarakhand, particularly in the Kumaon area. The acclaimed Ranibagh reasonable is held at Ranibagh, 30 km away from the event of Uttarayani.
Basant Panchami
This celebration commended for the most part in the Magh month bids farewell to winter and invites spring. Goddess Saraswati is venerated upon the arrival of Basant Panchami. This day denotes the start of Baithak Holi in the Kumaon area. The nearby individuals meet every day to celebrate with tunes that are committed to god.
Average Tourist Volume Of Nainital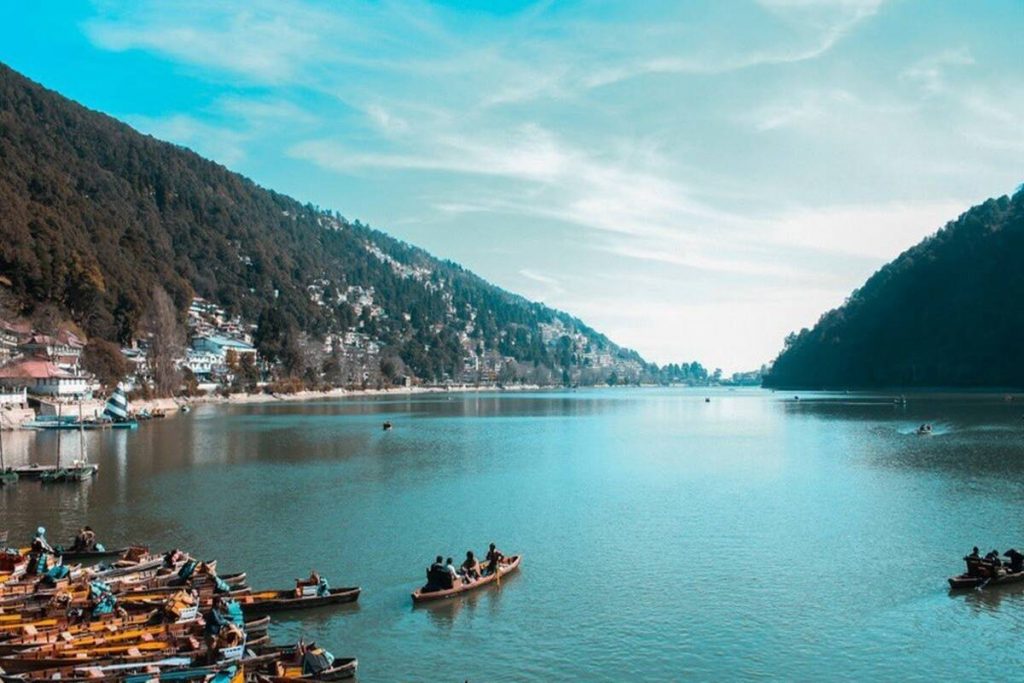 Around 3,000-4,000 vacationer vehicles are entering the town consistently, and the numbers go further up during the end of the week when sightseers from adjoining states like UP and Delhi visit the town.
Apparently, Nainital has 12 vehicle parking garages with an ability to fit in 2,000 four-wheelers overall. In any case, the circumstance has now left hand.
Thinking that it's difficult to control the weighty vehicular development, the nearby police, to deter travelers from entering the town with their vehicles, have set up standards which read "Nainital Housefull" in Hindi.
Explored Place To Visit In Nainital
"Nainital" is one of the most beautiful tourist places in Uttarakhand, situated amidst the Kumaon hills. It is a unique hill station built around a unique shaped lake, which is called "Naini Lake". Nainital is known as a "paradise" for tourists due to its beautiful landscape and serene environment. Famous as a city of lakes in natural beauty has snow-capped mountains and lakes.
Naini Peak In Nainital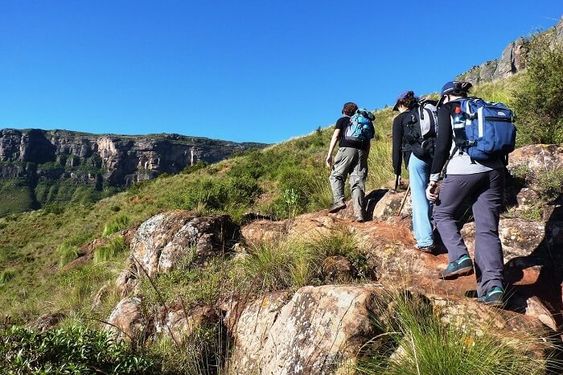 Naina Peak, also known as China Peak, is the highest peak in Nainital. It is situated at an altitude of 2611 meters above sea level and can be reached by horse riding. Tourists can spend time here with unlimited fun.
Naini Lake Nainital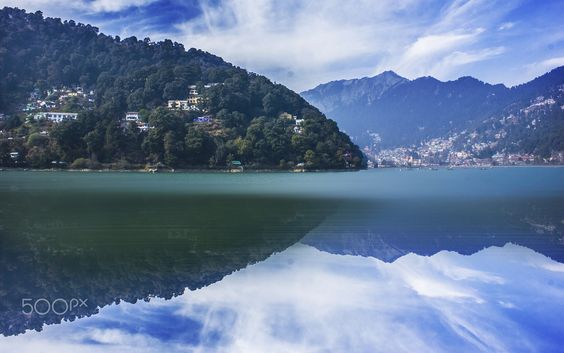 "Naini Lake" is a beautiful natural lake amidst the township of Nainital. The lake is crescent-shaped or kidney-shaped and is one of the famous lakes of the Kumaon region.
Surrounded by Naini Peak in the northwest, Tiffin Point in the southwest, and snow-capped peaks in the north, the lake offers a breathtaking view, especially during the morning and sunset. The coniferous trees covering the hill add charm to the raw beauty of the place.
Eco Cave Garden Nainital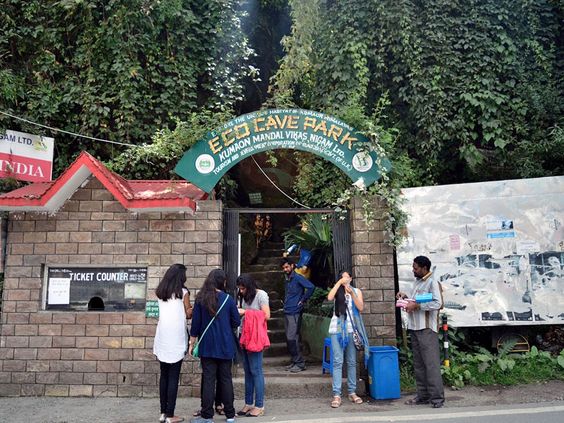 Famous for its interconnected rocky caves, hanging gardens, and musical fountains, the Eco Garden is a group of six small caves in the shape of various animals. In the evening you can enjoy the musical fountain with various audio-video effects.
Naina Devi Temple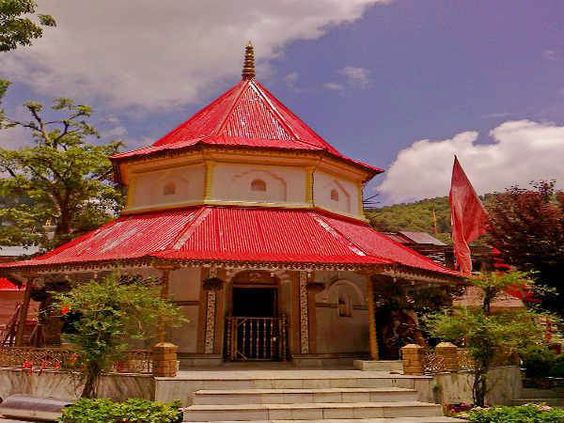 The "Naina Devi Temple", revered as one of the 51 Shakti Peethas located all over India, is a sacred site located on the northern bank of Naini Lake in the Nainital district of Uttarakhand. This temple is one of the most famous places of Hindu worship in the entire country. The best time to visit Nainital
The main deity of the Naina Devi temple is Mother Naina Devi or Mother Sati. According to Hindu mythology, the temple is built exactly where the goddess Sati fell on the earth. The best time to visit Nainital
Snow View Point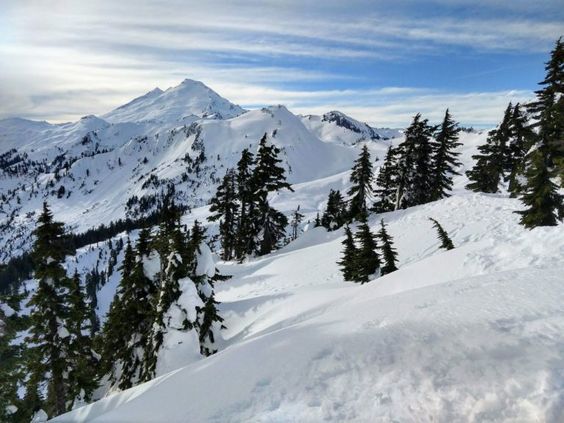 As the name suggests, Snow View Point offers panoramic views of the mighty Himalayas wrapped in a blanket of milk-white snow. All three important peaks — the peaks of Nanda Devi, Trishul, and Nanda Kot — can be seen together from this point. The best time to visit Nainital
The Trishul peak (7120 m) is a group of three mountain peaks that resemble the structure of a trident and hence the name. Nanda Kot peak (6861 m) means the fort of Nanda. The best time to visit Nainital
Tiffin Top Dorothy's Seat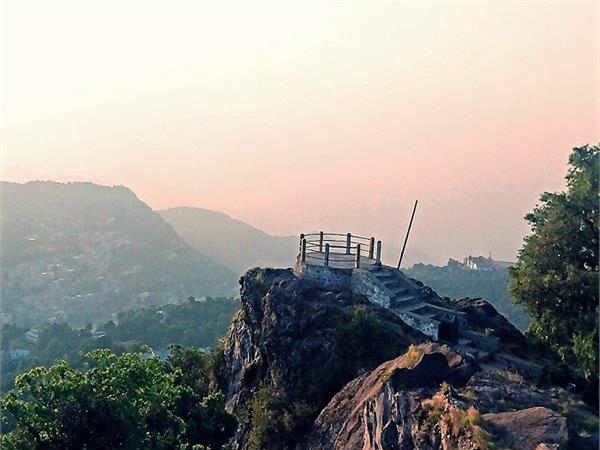 "Tiffin Top" is a very famous tourist attraction in Nainital located in Ayarpatta Hill in Himachal Pradesh. From this place, a complete view of the city of Nainital and its surrounding hills is seen in the Kumaon region. Its serene and peaceful environment makes it unique to photographers. The best time to visit Nainital
Those who love the beauty of nature should not miss visiting this vacation spot. Adventure activities like rappelling and rock climbing are also held at Tiffin Top. The best time to visit Nainital
Himalayan View Point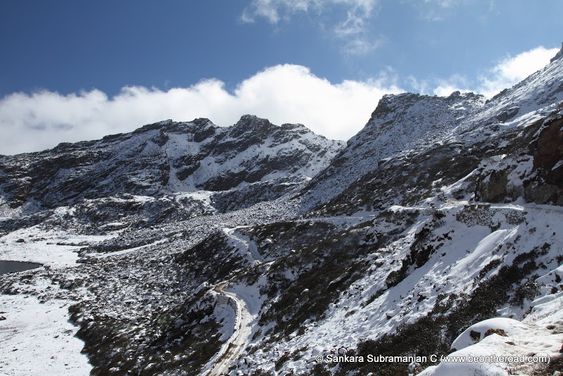 At a distance of 8 km from Tallital Bus Stand, Himalaya Darshan is a view located in Nainital. Situated en route to Kilbury, it is a popular vantage point in Nainital and one of the popular Nainital tourist destinations. Located at an altitude of about 2000 meters, Himalayan Darshan is also known as Himalayan viewpoint and is a beautiful tourist destination in Nainital. The best time to visit Nainital
The view offers spectacular views of the surrounding green hills and valleys as well as several major Himalayan peaks. It is a great place to spend some time in solitude amidst Mother Nature. Due to its proximity to Nainital Town, one can visit this place by taxi, horse, or on foot. The best time to visit Nainital
High Altitude Zoo Nainital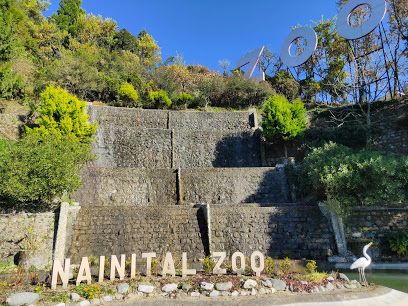 Tourists seeking to learn more about wildlife in the Himalayas than Pt. G.B. Pant High Altitude Zoo, locally called Lion's Stalk, is the best place to visit. Situated at an altitude of 2100 meters, Pt. G.B. Pant High Altitude Zoo is the first zoological park in the Uttarakhand region. The best time to visit Nainital
Spread over an area of ​​4.6 hectares, it is home to several endangered species. The park is currently managed by Bharat Ratna Pandit Govind Ballabh Pant High Altitude Zoo Management Society Nainital.
The zoo is divided into different sections where one can name animals such as
Himalayan Back Bear
Tibetan Wolf
Himalayan Civet
Goral, Cheer Fisher
Barking Bear
White Pea Fall to name a few.
The zoo is 2 km from Tallital Bus Stop and can be reached by hopping in a shared jeep. The best time to visit Nainital
Unexplored Place To Visit In Nainital
Nainital, which is one of the most attractive hill stations to visit, there are several places that are still unexplored. However, these places are as beautiful as the explored ones. So, must visit those unexplored places while in Nainital.
Ancient Khurpa Temple Nainital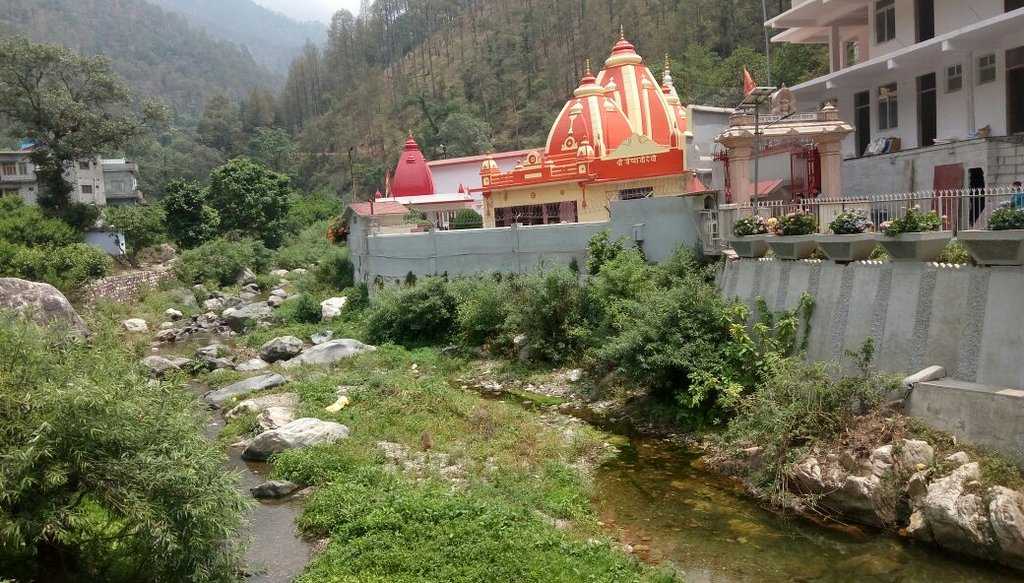 Khurpa Tal is the best, beautiful and famous lake situated on the outskirts of the city of Nainital and is 11 km away. It is about 1600 meters above sea level according to geographical location. Due to its high elevation, it is rarely known to tourists. The best time to visit Nainital
However, Nainital travel agents and hotels have a big role to play in popularizing the lake as a tourist destination. Apart from the above, it is the best tourist destination for nature lovers and those who want to enjoy the natural scenery away from the hustle and bustle of Nainital and other cities of the country. It is a peaceful place with lots of peace and the best place to spend the whole day with family and friends. The best time to visit Nainital
Neem Karoli Baba Ashram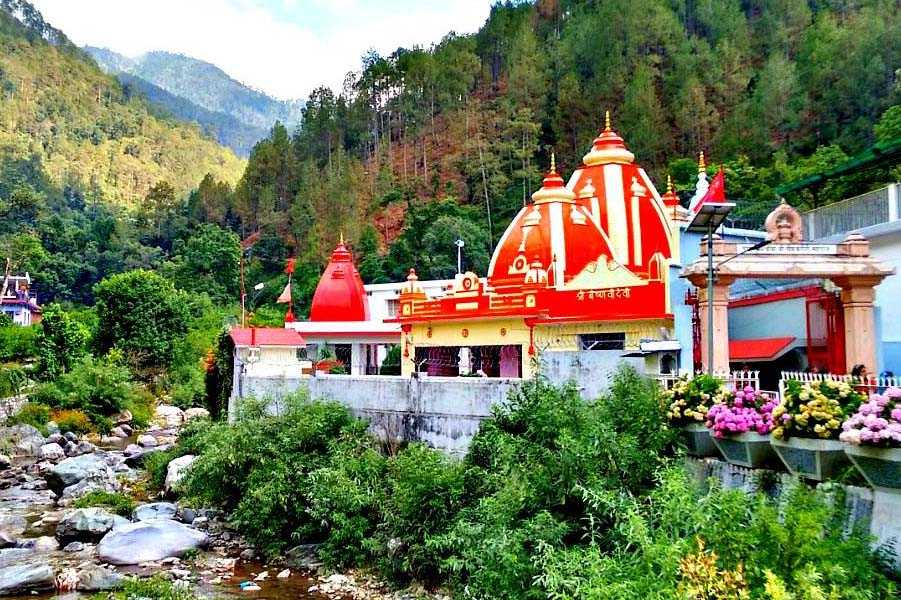 Devotees can also stay in this ashram, which is in Kanchi Dham, which is a completely different and important experience that is difficult to describe in words. The best time to visit Nainital
Thus the visit to Neem Karoli Baba Ashram is not only for the ardent devotees of Maharaj Ji but also for any and all who want to spend a day in peace and silence. The best time to visit Nainital
Mall Road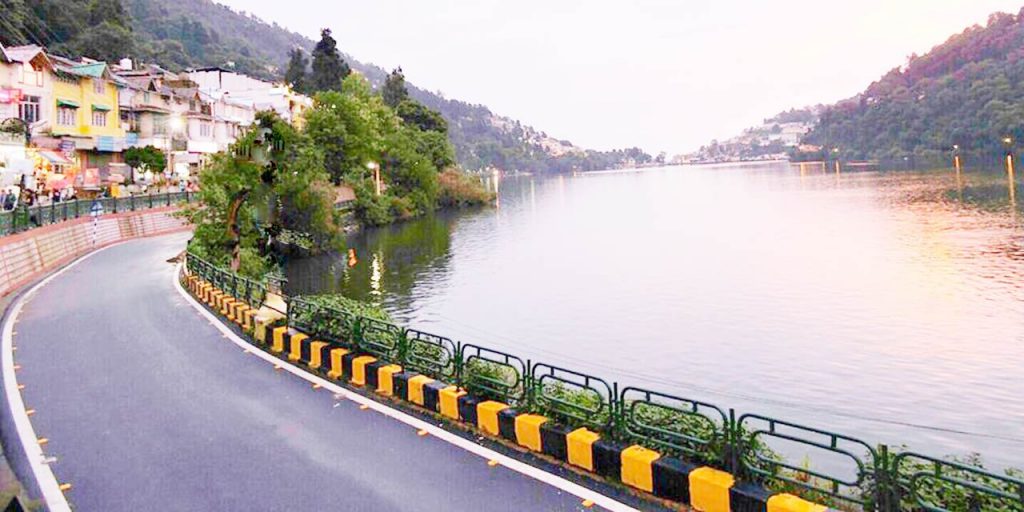 Your journey to Nainital will be incomplete without leaving. Built during colonial rule, it runs parallel to the lake from the heart of the city. The best time to visit Nainital
Buy textiles, traditionally woven woolen shawls and cardigans, wood carved artifacts, handicrafts, unique candles such as tricycles, fruits or fairies, and a variety of items from the shops here. The best time to visit Nainital
Must-Try Foods And Beverages In Nainital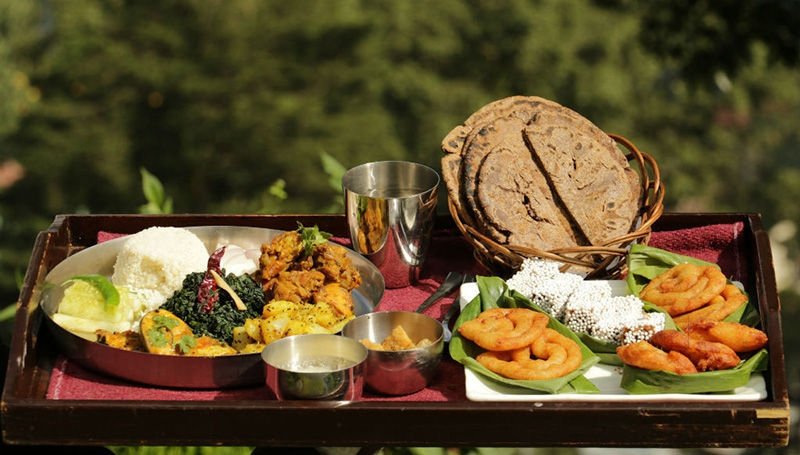 The famous food of Nainital is Raas (it is a dish made of many dishes) apart from the baoli Bhat ki churani, Aloo Gutak (spicy boiled potato dish) like a sweet dish, dumpling a sweet snack are also very famous in Nainital.
Best Street Foods in Nainital and where to find them-
Pastry in Sakale
Tea and Breakfast at The Boat House Club
Momos in Sonam fast food
Pizza at the Embassy Restaurant
Coffee at Cafe Doo Mall
Child dessert in Mamu's Naini Sweets
Lacha Paratha in Chandni Chowk
Banana Tikki in Laxmi Restaurant
Things To Do In Nainital
The rocky landscape of Nainital is quite popular for adventure sports. Nainital trekking is a popular option for travelers. Nainital district of Uttarakhand is at a normal elevation of 1,938 meters which offers the best experience of thrilling climbing and peace amidst the lush green forest. The best time to visit Nainital
Go Trekking In Nainital: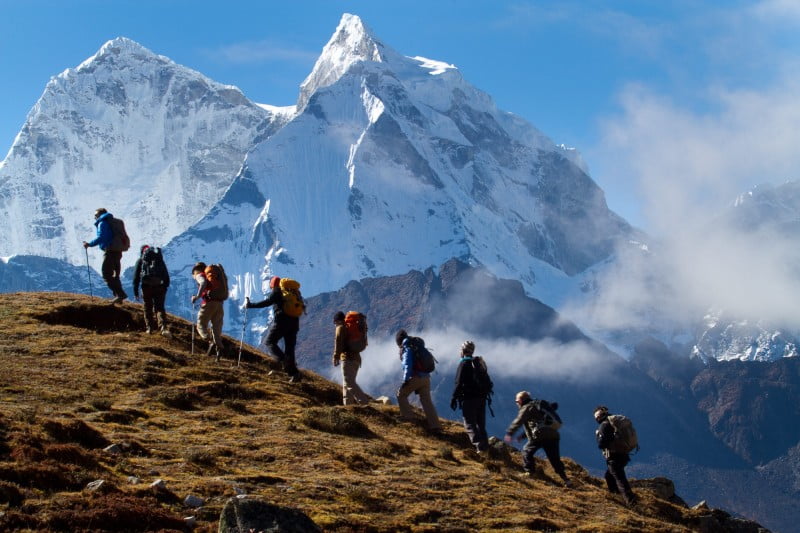 Naina Peak is one of the most preferred treks which will provide a good experience of trekking of six to seven hours and achieving an altitude of 2611 meters. After completing the thrilling climb of Naina peak one can enjoy nature.
Another popular spot is the Tiffin Top Trek, a short trek with spectacular action and a spectacular natural feel. It is a 3-kilometer trail that is often started early in the morning for tourists to enjoy a campfire at the base in the evening. Snow view and camelback trekking circuit are other popular options to indulge in the cool air of Nainital.
Try Nanital Ropeway: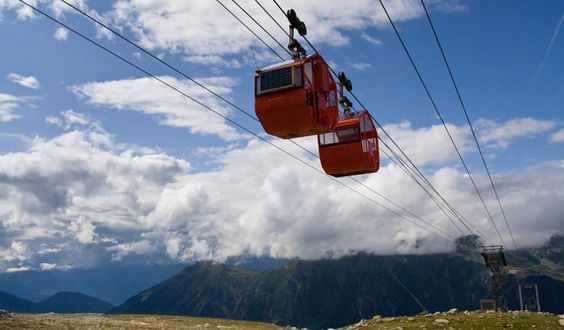 The aerial ropeway is considered to be one of the tourist attractions of Nainital, which is located in the middle of Uttarakhand. The joy of traveling without an aerial ropeway ride seems incomplete. The best time to visit Nainital
When you plan to enjoy a trip to the snow viewpoint, you need to travel the distance which is at an altitude of 2270 meters from Mallital. The ropeway helps to cover half a mile in a span of two and a half minutes.
One can enjoy boating, rock climbing, and love to visit the Nandadevi Temple, which is the highest peak. The hill station is full of treasures and one can find leisure and fun while going there. The best time to visit Nainital
Visit The Astronomical Observatory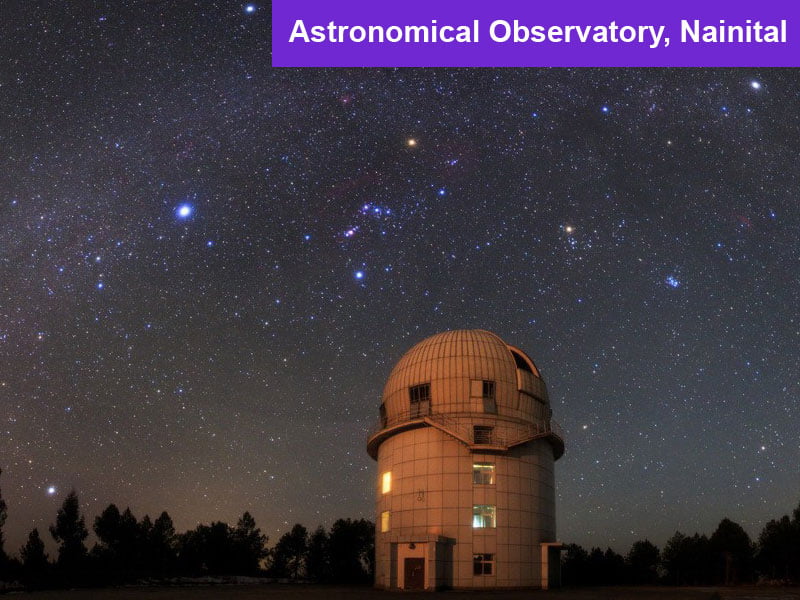 Stargazing is on your to-do list, block your evening for a visit to the Nainital Astronomical Observatory. Situated 9 kilometers to the south of the city, Aryabhata Research Institute of Observation Science is located at the peak of Manora Peak, 1951 meters above sea level. The best time to visit Nainital
You can see the moon, stars, and other celestial bodies through four high-power telescopes at this attraction near Nainital. The best time to visit Nainital
Shop At Bhotia Bazaar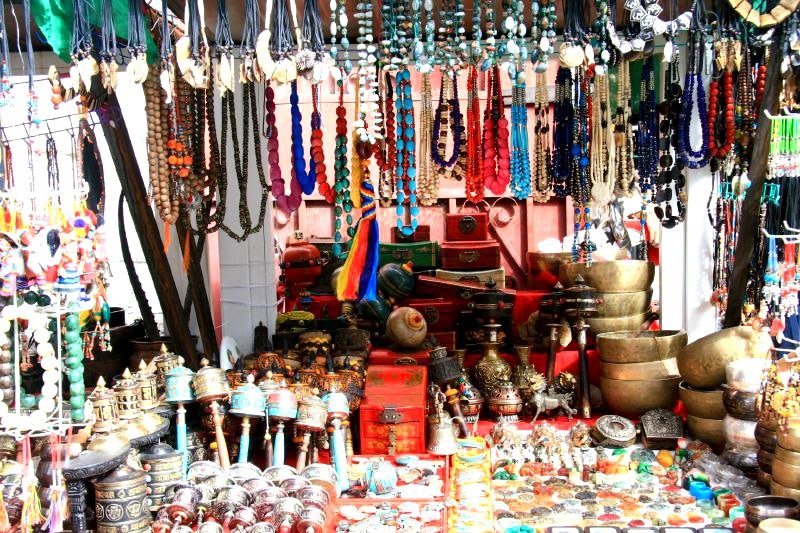 The women of Kumaon have their own special way of wearing wool, which is necessary to avoid the cold of the harsh winter you get here. The best time to visit Nainital
It is the best place to shop for colorful and beautifully crafted woolen and scarves in Nainital which they sell along with wool-made hats, gloves, and jackets. The best time to visit Nainital
NOTE:

Hiking and trekking in Nainital is a wonderful experience. The shoes you pack should be convenient for walking or trekking the mountains.
Things To Avoid In Nainital
Try not to leave the vehicle on the Mall Road
Try not to utilize Plastic Bags or Plastic Bottles in the backwoods territory
Remember to convey sunscreen, goggles, and sports shoes
Try not to support hobos and consistently know about outsiders.

The best time to visit Nainital

Dodge uproarious music and clamor.

The best time to visit Nainital

Try not to toss cigarette buts on leaf litter as they are a significant reason for wood fires.
Try not to contaminate the Lake in any capacity
Travelers Hack By TravelJunction
Nainital is generally cooler in summer than in the plains. Choose your clothes carefully so that it suits the climate. Always carry some warm clothes such as shawls, socks, jackets, gloves, and mufflers.
The sun's rays are usually more scorched than in the plains. Make sure you use sunscreen lotion, moisturizer, and lip balm to protect your skin from the heat.

The best time to visit Nainital

If you are a shopping freak, then do not forget to carry enough carry bags while going to Nainital, as you are going to get a lot to shop here. Nainital has a lot to offer, from candles to other traditional hill station products.

The best time to visit Nainital

The famous football ground of Nainital is a great place to try your hand at some fun games amidst the charming hills. Bring your football, cricket accessories, badminton racket, or anything you like to add a sporty edge to your journey!

The best time to visit Nainital
Travelers Hack For Couples
The November season marks the onset of winter in Nainital. This season has a beautiful mist attraction with the coldest days, causing the temperature here to fall to zero degrees Celsius. If you like snow, plan a trip to Nainital between the end of December and January with your beloved partner. The best time to visit Nainital
Travelers Hack For Family
Traveling to Nainital during the monsoon is not dangerous. Yes, but you may have to face landslides and block roads while traveling. Roads get slippery and damaged during the monsoon, causing the tourists to suffer. So, be careful and make your plan to visit Nainital with your family. Especially with little kids. The best time to visit Nainital
Naini Lake is most famous for its amazing natural beauty which is the center of attraction for a family picnic. The lake can be divided into two distinct sections, the northern part is called Mallital and the southern region is called Tallital.
Travelers Hack For Friends
People come from the plains to see the first snowfall in Nainital in December. A good snowfall can be seen here till February. During this season, a group of friends can enjoy the snow-capped hills here. Surely Nainital winters are unique in themselves. The best time to visit Nainital
Check Related Articles:-