Weather Of Turkey
Are you planning to visit Turkey? If yes, then you must know the best time to visit Turkey first. However, the best time to visit Turkey or any other place depends on various matters like its weather, month-to-month temperature, and so many more. So, let's now begin with Turkey's weather.
Turkey can face very scorching summers to the tremendously cold winter season with snowfall being a very common factor. However, during Springtime and Autumn season, which is from April to May and September to November correspondingly, are considered to be among the best time to visit Turkey's Istanbul.
It is also a great time to visit the inland areas when the sky is clear and the temperature is more tolerable. Turkey's position adjacent to the sea means it might be quite breezy sometimes, particularly in the winter.
Climate of Ankara
| | | |
| --- | --- | --- |
| Months | Average Temperature (°C) | Average Rainfall (mm) |
| JANUARY | 4°C | 42mm |
| FEBRUARY | 7°C | 36mm |
| MARCH | 12°C | 36mm |
| APRIL | 17°C | 42mm |
| MAY | 22°C | 52mm |
| JUNE | 26°C | 33mm |
| JULY | 30°C | 14mm |
| AUGUST | 30°C | 11mm |
| SEPTEMBER | 26°C | 18mm |
| OCTOBER | 20°C | 26mm |
| NOVEMBER | 13°C | 30mm |
| DECEMBER | 7°C | 47mm |
Climate Of Fethiye
| | | |
| --- | --- | --- |
| Months | Average Temperature (°C) | Average Rainfall (mm) |
| JANUARY | 5°C | 216mm |
| FEBRUARY | 5°C | 160mm |
| MARCH | 6°C | 96mm |
| APRIL | 9°C | 46mm |
| MAY | 13°C | 26mm |
| JUNE | 17°C | 11mm |
| JULY | 21°C | 7mm |
| AUGUST | 21°C | 7mm |
| SEPTEMBER | 17°C | 24mm |
| OCTOBER | 13°C | 80mm |
| NOVEMBER | 9°C | 139mm |
| DECEMBER | 7°C | 233mm |
Climate of Istanbul
| | | |
| --- | --- | --- |
| Months | Average Temperature (°C) | Average Rainfall (mm) |
| JANUARY | 9°C | 102mm |
| FEBRUARY | 9°C | 70mm |
| MARCH | 11°C | 69mm |
| APRIL | 16°C | 50mm |
| MAY | 21°C | 33mm |
| JUNE | 25°C | 30mm |
| JULY | 28°C | 23mm |
| AUGUST | 28°C | 32mm |
| SEPTEMBER | 24°C | 46mm |
| OCTOBER | 20°C | 73mm |
| NOVEMBER | 15°C | 91mm |
| DECEMBER | 11°C | 123mm |
Climate of Cappadocia
| | | |
| --- | --- | --- |
| Months | Average Temperature (°C) | Average Rainfall (mm) |
| JANUARY | 3°C | 40mm |
| FEBRUARY | 6°C | 34mm |
| MARCH | 10°C | 40mm |
| APRIL | 16°C | 53mm |
| MAY | 20°C | 54mm |
| JUNE | 24°C | 35mm |
| JULY | 28°C | 9mm |
| AUGUST | 28°C | 5mm |
| SEPTEMBER | 24°C | 13mm |
| OCTOBER | 18°C | 28mm |
| NOVEMBER | 12°C | 35mm |
| DECEMBER | 6°C | 44mm |
Climate of Bodrum
| | | |
| --- | --- | --- |
| Months | Average Temperature (°C) | Average Rainfall (mm) |
| JANUARY | 14°C | 168mm |
| FEBRUARY | 14°C | 117mm |
| MARCH | 16°C | 79mm |
| APRIL | 20°C | 38mm |
| MAY | 25°C | 23mm |
| JUNE | 30°C | 11mm |
| JULY | 33°C | 3mm |
| AUGUST | 32°C | 7mm |
| SEPTEMBER | 29°C | 18mm |
| OCTOBER | 24°C | 53mm |
| NOVEMBER | 19°C | 94mm |
| DECEMBER | 15°C | 165mm |
Best Time To Visit Turkey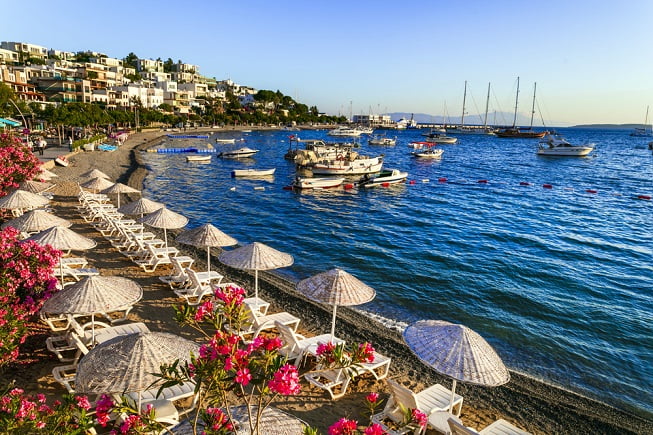 The best time to visit Turkey is dependent on what you are searching for. April-May and September-October are considered to be pleasingly warm, with temperature ranges of 20°C to 30°C. So, these are naturally the best time to visit Turkey's ancient sites like the grand array.
Turkey can simply be named the capital nation of the world possessing its fascinating beauty, location as well as a cultural mixture of Europe and Asia. Even though Turkey is characteristically a late summer place, one can visit Turkey all over the year on the basis of their interests.
Spring (March through mid-June)
It is outstanding amongst other time to visit Turkey in light of the fact that the climate is moderate all through the country and the days are long. April can be stormy.
This is high season for Istanbul and Cappadocia, with numerous shop lodgings completely reserved, and costs at their most noteworthy. In any case, it's the slow time of year for Aegean and Mediterranean seashore resorts.
Autumn (mid-September through October)
This time is the subsequent best time to visit Turkey with a generally mellow climate, yet the days are more limited, and the downpour may start again in October.
This, too, is high season for Istanbul and Cappadocia, with numerous store lodgings intensely reserved at their greatest costs. At seashore resorts, the water is still warm, swarms are more modest, and costs lower.
Summer (mid-June through mid-September)
It is sweltering in five of Turkey's seven unmistakable climatic areas, however normally rainless, and cool inland in the nights. Shoreline resorts are packed and costs are at their pinnacle, however, the urban areas are less packed—Istanbul is a deal, with more modest groups and more limited lines for admission to sights. Cappadocia is less expensive and more agreeable also.
Winter (November, through February)
This time can be nippy and blustery, with intermittent cold however radiant days, wherever aside from the southeast, which stays mild, yet lowers costs and fewer tourists are pay.
People frequently travel to Turkey in March and November to profit from the lower costs, better accessibility of lodgings, and more modest groups.
NOTE:

While a particular zone of Turkey might feel very cold at a precise time, another zone of the country might be relishing a magnificent summer by the beachside.
Local Festivals Of Turkey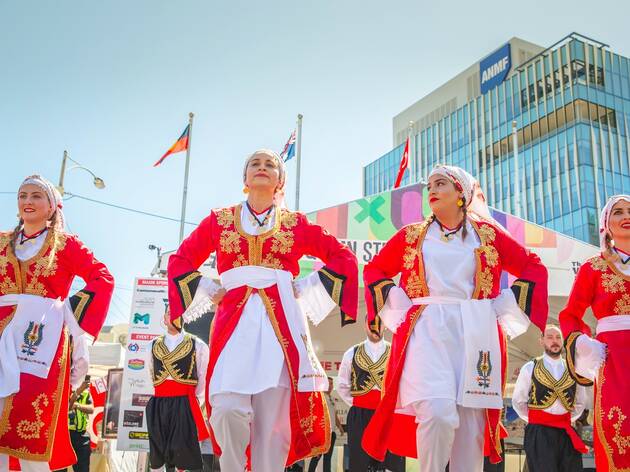 Turkey carries more than merely a stunning landscape and fascinating culture. It's basically measured as a residence to a variety of festivals. Festivals in Turkey come with all types of music, sport and also cultural festivals, outdoor events, religious festivals, lifestyle events, and nightlife events.
Apart from the local festivals enjoyed in more or less every city of Turkey, there're several other important festivals that are popular globally and are celebrated in foremost cities such as Turki, Ankara, Izmir, and Antalya.
Folk Dance Festivals: Folk-dance festivals offer a chance to see Turkey's best dance groups execute different collections of Turkish dances in customary ensembles. All things considered, what else do you need more when you travel to such places!
Seker & Kurban Festivals: All through the Seker and Kurban festivals voyaging gets troublesome so it is prescribed to do your appointments well ahead of time for a seat on any significant distance train or plane.
Another significant thing to remember is that different shops, banking establishments, exhibition halls, and government places of business close during these occasions.
Camel Wrestling: Each January near Ephesus, one of Turkey's most notable archeological locales, a camel wrestling occasion happens.
Global Aspendos Opera & Ballet Festival: Aspendos is perhaps the most saved venues on the planet and is known for highlighting the absolute best worldwide dramas and artful dance organizations.
Oil Wrestling Festival: This is an astounding service where forty groups of drums and shawms participate to make an enthralling environment. From that point, the brilliant belt is helped through the city in a parade, trailed by supplications recounted in the Selimiye Mosque.
Mesir Paste Festival: Connect with individuals to praise the Manisa Mesir Paste Festival, it is so interesting to get on Mesir otherwise called power gum.
Experience the Polonezkoy Cherry Festival to commend the way of life and convention of the Polish people group living in Istanbul, Turkey.
Average Tourist Volume Of Turkey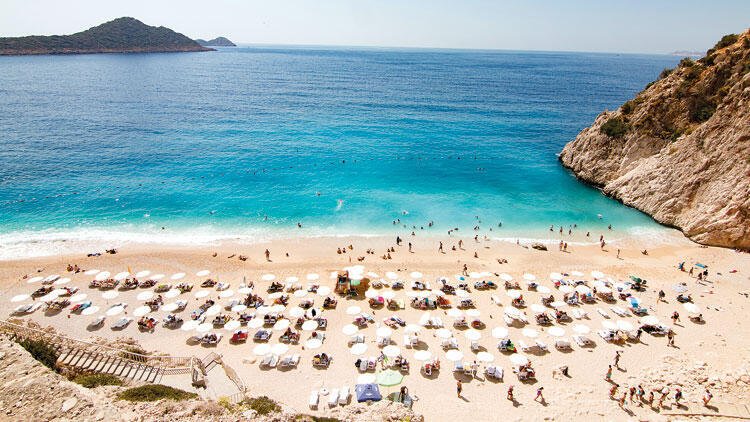 A record 45.1 million unfamiliar guests showed up in Turkey in 2019. Unfamiliar appearances in Turkey had been expanding every year up until 2016 when the district endured an extreme decrease in the travel industry.
For a long time, Turkey was a significant travel objective, particularly for vacationers from Russia, the United Kingdom, and Germany. In spite of the drop, the travel industry from Turkey's primary inbound business sectors keeps on being solid.
However, the figure of travelers visiting Turkey rushed 67.4% year-on-year to the sum of 699.330 in 2020 (December), among renewed travel limits to cover the enduring COVID-19 pandemic.
Tourist arrivals reduced mainly from Iran (-75.4%), Germany (-75.4%), Iraq (-60.7%), Russia (-30.8%), and Bulgaria (-55.3%). Seeing the complete year of 2020, traveler arrivals drooping 72 to 12.734 million.
Explored Place To Visit In Turkey
Regardless of whether you need to drink up the Ottoman and Byzantine wonders of Istanbul, dive into history, laze on the seashore meandering through vestiges, for example, Ephesus, or see a portion of the world's most dreamlike scenes in Cappadocia and Pamukkale, this nation has attractions aplenty. For additional thoughts on things to see and do, read our rundown of the top vacation spots in Turkey.
Antalya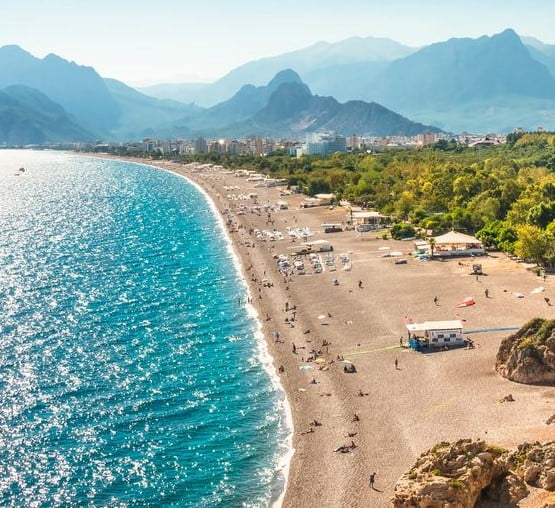 Antalya's fundamental seashores, Konyaalti and Lara, offer white sands, water sports, resorts, bars, and eateries. Close by the seashores are water parks, carnivals, and a zoo. A few historical centers display curios and relics from the zone, including the honor winning Antalya Museum.
Settled along the lovely Turkish Riviera on the Mediterranean coastline, Antalya is a huge, energetic city inviting travelers with various retreats, inns, bars, and eateries.
Marvelous landscape outlines the city with perfect seashores and rich green mountains dabbed with old remnants. From swimming and cruising to hiking, touring, and family fun, Antalya offers something for everybody.
Bodrum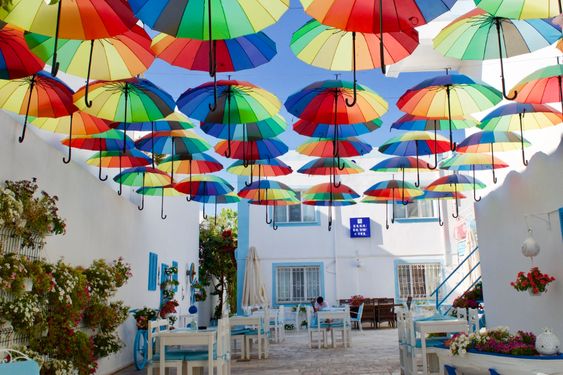 Situated in the Mugla Province in the southern Aegean area of Turkey, Bodrum is the site of the antiquated invigorated city, Halicarnassus, which was once home to marble structures, sanctuaries, rules, cleared roads, and the Mausoleum, one of the Seven Wonders of the Ancient World.
On Bodrum's eastern side, sightseers will locate a lovely seashore neglecting splendid blue water. Close to the seashore are a lot of bistros, bars, and dance clubs. On the western part of town are the marina, retail plazas, and cafés.
Istanbul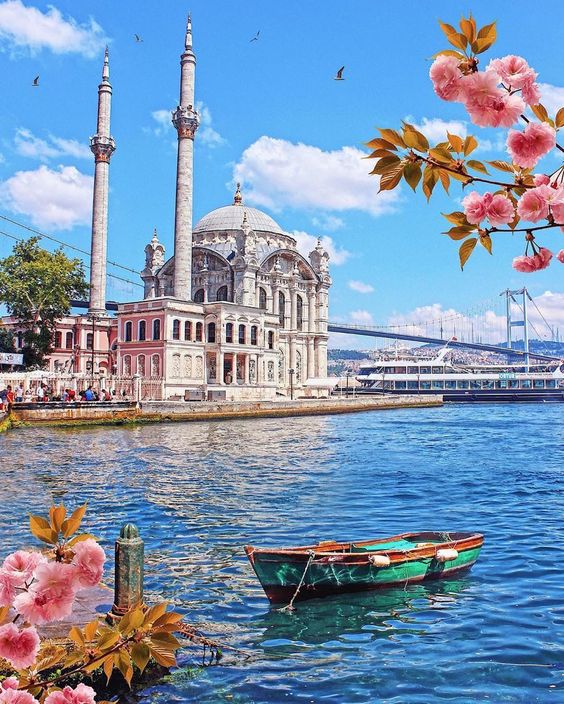 The place where there are minarets is clearly the correct method to characterize the attractive magnificence of Istanbul that is among the ideal traveler places in Turkey for encountering the way of life.
The legacy here is rich with variety in food, craftsmanship, and design, enlivened by the Byzantines, Ottomans, Romans, Greeks, and Venetians.
Today these remains are the major authentic locales where the old-time is as yet alive. Witness the rich scene decorating the seashores and the mountains, making Istanbul a characteristic joy. Presently, this is the solitary city that lies on two landmasses, Asia and Europe.
Ephesus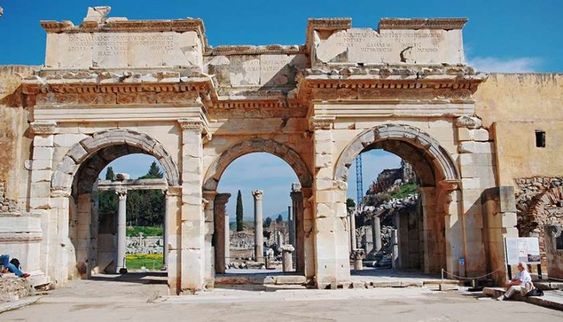 Not to be missed, the powerful destruction of Ephesus is a city of titanic landmarks and marble-sectioned streets. Perhaps the most complete, actually standing Roman urban areas in the Mediterranean locale, this is the spot to encounter what life probably been similar to during the brilliant age of the Roman Empire.
A touring trip here will require in any event a large portion of a day to cover the significant features and more, on the off chance that you truly need to investigate, so ensure you plan your visit so you don't feel hurried.
Cappadocia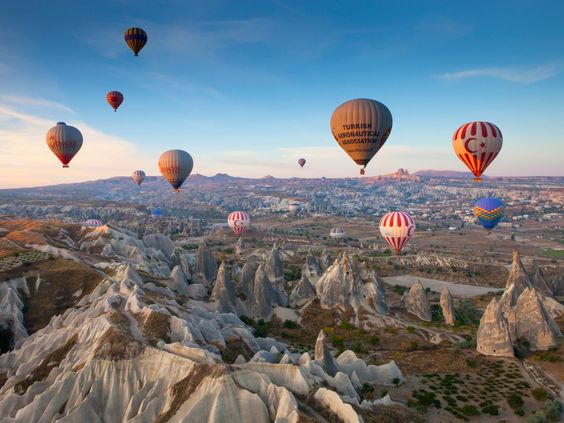 The dreamlike, plunging rock valleys of Cappadocia are each photographic artist's fantasy. Precipice edges and slope peaks are home to undulating scenes of wave-like stone or wacky-molded apexes that have been framed by centuries of wind and water activity. The best time to visit Turkey
What's more, in the event that you don't want to climb for the perspectives, this is one of the world's top objections to taking a sight-seeing balloon ride. The best time to visit Turkey
In case the lunar-scape isn't sufficient to entice you, settled in these valleys are the frescoed rock-cut temples of the Byzantine period when this zone was a significant early Christian site. The best time to visit Turkey
Muğla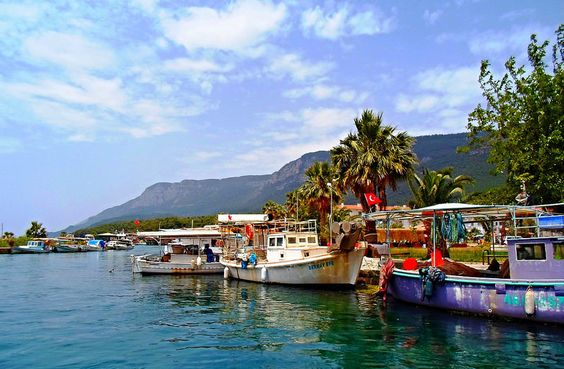 The magnificence of Mugla is one of its own, making it the most intriguing Turkey places of interest. The narrows and the seashores attract travelers to find the appeal of lanes. The best time to visit Turkey
Lodging the recorded quarters, and the roads seeing the vintage look, the city is one metropolitan objective here where you can notice the Turkish way of life. The best time to visit Turkey
Being the late spring occasion spot, for voyagers, the city has some best seashores along the southwestern shoreline of Turkey. The archeological locales and the characteristic fascination have made it one best attraction to visit in Turkey. The best time to visit Turkey
Topkapi Palace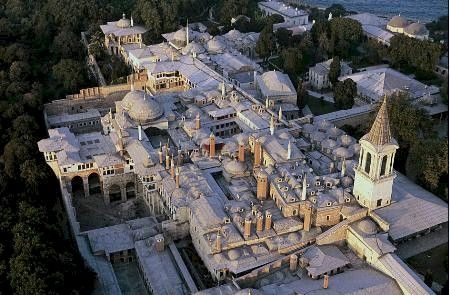 Lavish too much, the Topkapi Palace brings you into the fantastical, extravagant universe of the rulers. It was from here that the rulers of the Ottoman Era cut out a realm that would stretch out up into Europe and down through the Middle East and into Africa. The best time to visit Turkey
The insides, with their debauchedly rich tiling and sumptuous jeweled stylistic theme, are a remarkable look into the Ottoman's influence base. The encompassing public nurseries were previously the sole space of the Royal Court yet are presently open to people in general and give a quiet, green break from the city roads.
Marmaris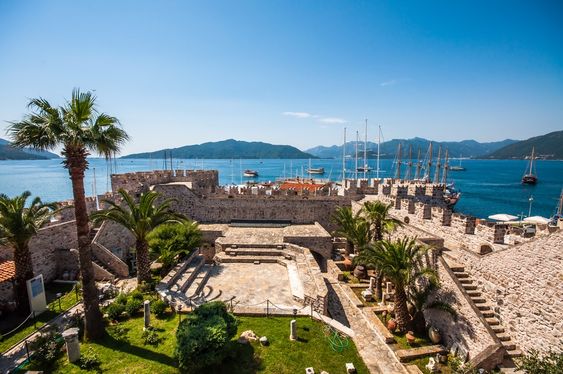 Marmaris presents such a great amount to see and do those guests will be ruined for decision. A stroll along the cobblestone roads of the old quarter offers alluring design and a visit to the sixteenth century Castle of Suleyman the Magnificent. Different sailing visits take guests investigating the beautiful narrows and adjoining towns.
One of Turkey's most well-known shoreline resorts, Marmaris is a truly amazing set of pine-clad mountains, sandy white seashores, turquoise waters, and notable design. The best time to visit Turkey
Situated along the Turkish Riviera in southwest Turkey, this dazzling voyage port is traveler heaven with outstanding touring openings, water sports, fabulous eating, and humming nightlife. The best time to visit Turkey
Konya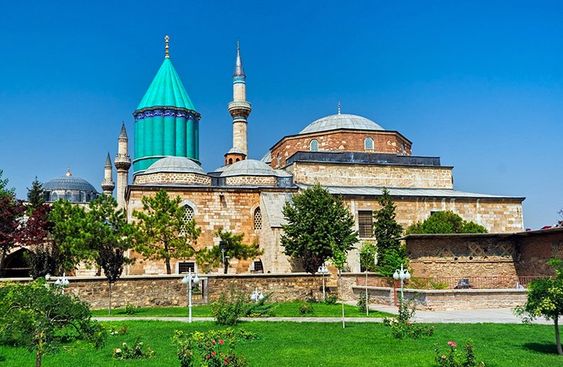 Probably the most established city on the planet and most popular for its exceptional Seljuk design and Whirling Dervishes, Konya is an enormous city in Turkey's Central Anatolia Region. In the twelfth and thirteenth hundreds of years, Konya succeeded as a capital city under the standard of the Seljuk Dynasty. The best time to visit Turkey
Today, alluring structures from that time can, in any case, be appreciated, for example, the Alaeddin Mosque, which houses the burial chambers of a few rulers. Another well-known model is the Ince Minare Medrese, presently a gallery showing curios from the Seljuk and Ottoman periods. The best time to visit Turkey
Mardin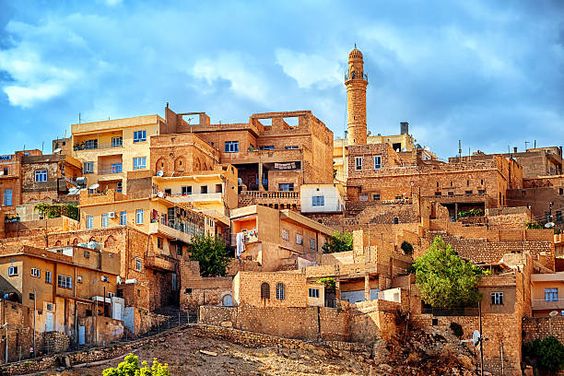 Mardin's Old City is effortlessly visited by strolling. The labyrinth of wandering roads drives guests alongside terraced houses and famous destinations like Deyrü'z-Zafaran Monastery, probably the most seasoned cloister on the planet, and the Sultan Isa Medresesi, an archaic landmark that once filled in as a galactic observatory. Zinciriye Medresesi, a fourteenth-century Islamic school, highlights wonderful patios and works of art. The best time to visit Turkey
Unexplored Place To Visit In Turkey
Being in a position of exchange and of trading societies has made Turkey a lavishly different country. Where East meets West, the abundance of culture and broadness of impacts has left its imprint and is uncovered in the country's scrumptious culinary scene, just as in the incalculable strict landmarks and archeological locales. So, let's now check out some of the most attractive yet unexplored places to visit in Turkey. The best time to visit Turkey
Butterfly Valley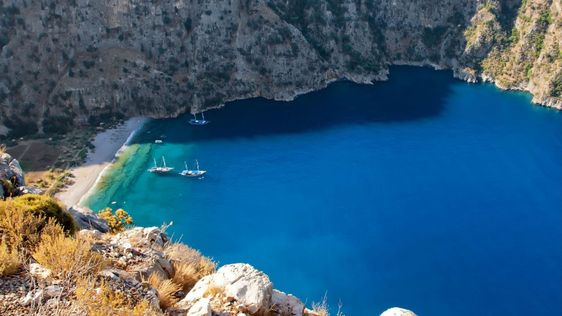 The coastline of Turkey is typically clamoring with travelers and extravagant hotels. Despite what might be expected, the Butterfly Valley is tranquil and completely confined. The best time to visit Turkey
Situated in the south of Turkey close to the west coast, the valley is just available by boat. Great cascades and virgin woodlands are concealed in the valley, holding back to be found by its wayfarers. The best time to visit Turkey
Mount Nemrut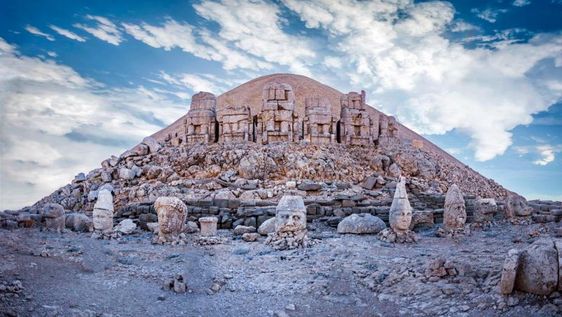 A short drive from the city of Adiyaman will carry you to Mount Nemrut. The climb to the top is fulfilling, particularly to see the dawn. The burial chamber of King Antiochus and different other huge stone sculptures addressing old divine beings and lords are dissipated everywhere on the peak and are genuinely an incredible sight.
Lake Van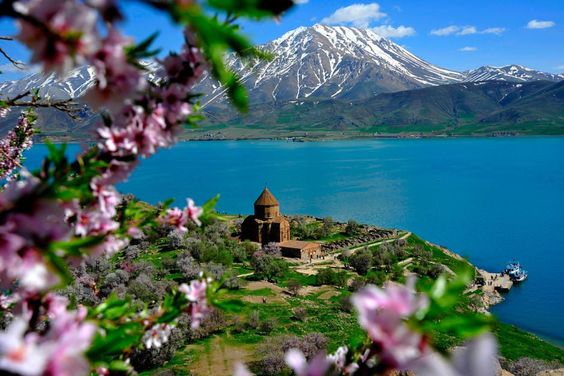 The biggest lake in the country, Lake Van is arranged in southeast Turkey. The lake is encircled by snow-covered pinnacles, while the Armenian places of worship and castles merit visiting. The water is welcoming and requires a decent quiet swim. The best time to visit Turkey
Royal Residence Of Ishak Pasha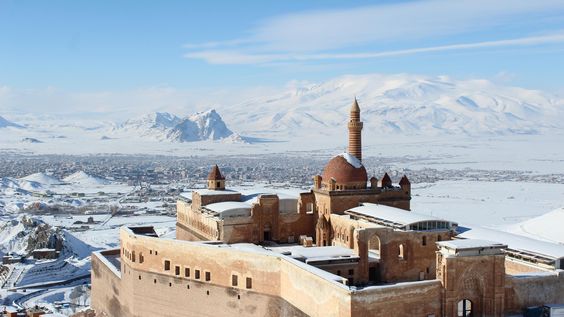 Situated in the separated area of Dogubeyazit, this castle is a striking illustration of Islamic design. The castle is magnificence from various perspectives than one; it has a few rooms and yards that are sitting tight for a look. Ignored by numerous sightseers, visiting this brilliant construction will not go to no end. The view from the castle is a reward. The best time to visit Turkey
Must-Try Foods And Beverages In Turkey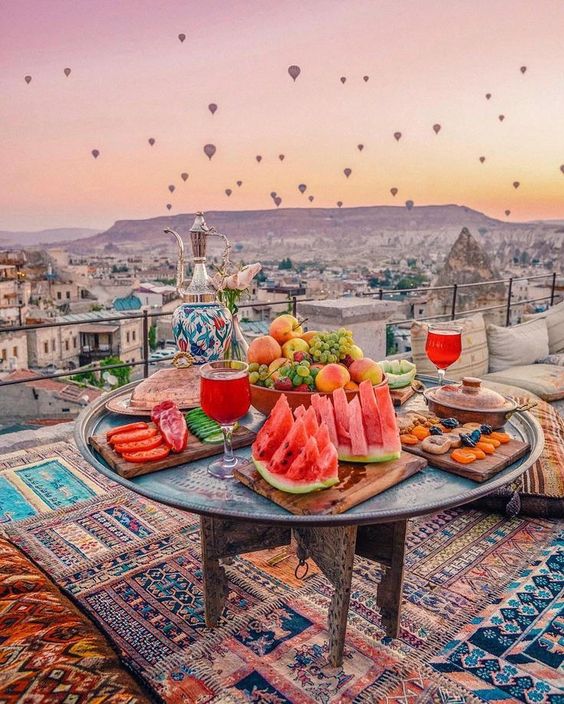 Turkey, thanks to a wide variety of cultures, is a rich food that will appeal to every palate. Turkish food is generally fresh, cheap, and healthy. Almost all types of vegetables and fruits found in the world reach here. Restaurants and street food in the country are famous for their special appetizers that entice flavors, which delight visitors.
There are also markets where locally produced sweets and honey can be purchased from local beekeeping. The most famous foods are kebabs, koftas, lahmacun, and kokorek meat dishes, but also foods that are suitable for everyone. These are the must-try foods and beverages in Turkey. The best time to visit Turkey
Manti (Turkish Ravioli)
Meze
Kumpir
Menemen
Lahmacun
Baklava
Iskender Kebap
Balik Ekmek
Gözleme
Imam Bayildi
Turkish Delight.

The best time to visit Turkey
Things To Do In Turkey
From beach leisure to hot air balloon ride and hiking the hills, Turkey owns something or other for every visitor. While some Turkish cities are filled with nightlife and entertainment, and others are a great escape into serenity, where you can witness the beauty and relax under the clear sky of Turkey. Pack your luggage and get ready to involve yourself in the attraction of this beautiful destination. The best time to visit Turkey
Cappadocia Day Tour With Lunch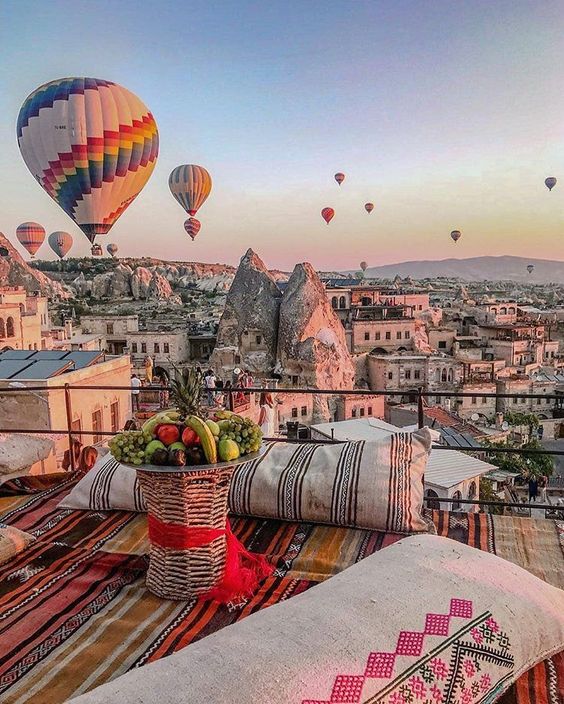 Cappadocia day visit will take you to the popular spots of the Cappadocia like Devrent Valley, Pasabag, Monks Valley, Avanos, Goreme outside historical center, Uchisar Castle, and some more. The best time to visit Turkey
Your day visit begins by getting you from the inn and takes you to the Devrent Valley. Visit a ceramics-causing shop where you will have the option to figure out how the stoneware is made. The best time to visit Turkey
Hot Air Balloon Ride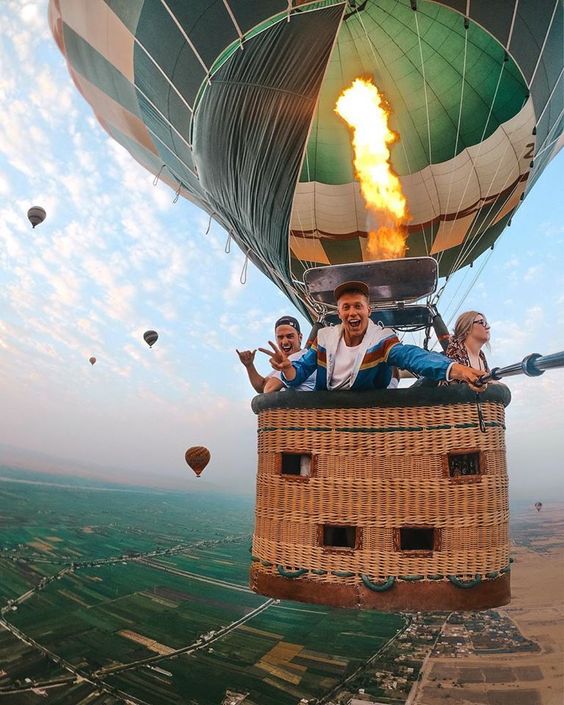 The tourist balloon ride in Cappadocia allows you to go through extraordinary fun and experience with your friends and family by taking a pleasure expand flight meeting over the valley of Cappadocia. The best time to visit Turkey
Invest loosening up energy, seeing enchanting scenes of the whole spot from over the sky.
Go For Bosphorus Dinner Cruise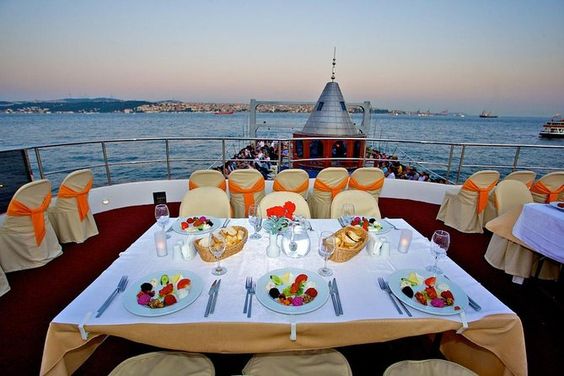 Accumulate most extreme satisfaction by taking a superb voyage ride over the Bosphorus Strait and seeing the limit among Europe and Asia. Additionally, you will get a delightful multicultural smorgasbord that contains flavorful Turkish indulgences. The best time to visit Turkey
Witness extraordinary dances with alleviating melodic exhibitions by gifted local people alongside catching depictions of the entrancing ocean body. The best time to visit Turkey
Visit The Hagia Sophia Museum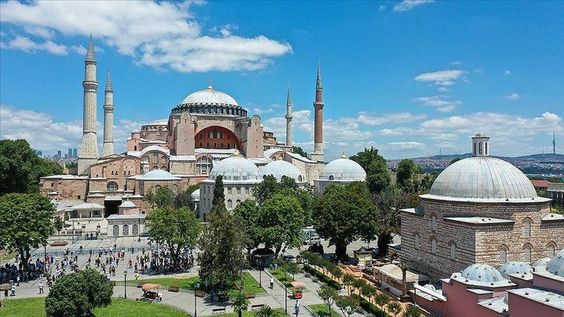 Istanbul city is the gathering purpose of Asia and Europe. The city is home to astonishing tourist spots and popular with the Hagia Sophia Museum. The Hagia Sophia Museum was underlying AD 537 and popular for its monstrous vault. The Hagia Sophia gallery was the greatest church worked by Istanbul's East Roman Empire.
Go For A Ferry Ride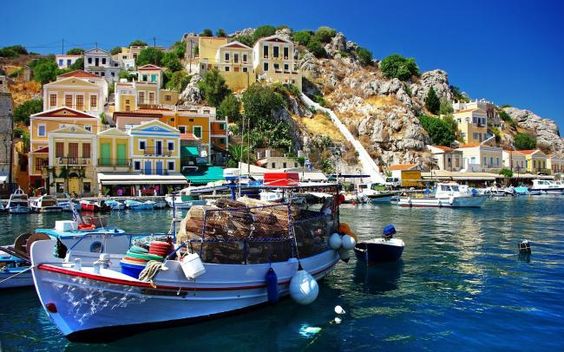 Perhaps the most outwardly remunerating approach to submerge yourself in the quintessence of Istanbul is by taking a ship ride on the excellent, blue Bosphorus waterway. Indeed, even local people think about this as an unbelievably sentimental action, where you can cruise past the city while tasting on Turkey's unique warm tea.
Things To Avoid In Turkey
Don't ride a taxi without a logo
Do Not wear shoes in worship places
Abstain from obscuring a praying person's view
Don't forget table etiquette
Don't disrespect Ramadan customs
Try not to leave food on your plate
Don't misuse the Turkish language
Don't wear revealing clothes
Try not to consume too much alcohol
Do not buy fossils or stones
Do not mind people smoking at the dinner table
Try not to directly address a Turkish woman in public
Do not buy stuff without bargaining.

The best time to visit Turkey
Travelers Hack By TravelJunction
Travelers Hack For Couples
On Turkey's Aegean coast with an ancestry steeped in Roman and Greek history, Izmir was rebuilt by Alexander the Great after whenever being wrecked to the ground. The best time to visit Turkey
In complete contrast with Istanbul's brazen marvelousness, Izmir is a constrained little town, an exhibition hall of antiquity, and a total love nest too! The best time to visit Turkey
After an exhaustive wedding, Izmir is the perfect special night destination to slow down and be in the comfort of one another. The best time to visit Turkey
Travelers Hack For Family
When a bustling Roman Port, Antalya today, boasts of grand seashores, cycling heists, and extravagance living. In this quiet coastline resort city of Antalya, invest your family energy in manners that an otherwise humming city won't let you. The best time to visit Turkey
Travelers Hack For Friends
All you daredevils can seek head to Fethiye for your friend's trip. It is a pleasant blend of chilled seashore scenes and heavenly mountains. The best time to visit Turkey
This is an extraordinary opportunity to tick parasailing off your basin list, as you will zip and zoom across the Badabag mountains! Spot the Blue Lagoon close to Oludeniz town on your trip to Fethiye that sits pretty on Turkey's Turquoise Coast. The best time to visit Turkey
Check Related Articles:-