Weather Of Shillong
Shilling, Meghalaya's capital took its name from the Lei Shilling or deity Shilling. This city was also the capital of Assam for more than a century. However, since 1874 Meghalaya became a distinct state and Shillong became its capital. But do you know what is the best time to visit Shillong?
The city is on the basis of a raised path, which lays nearly 1500 meters overhead the sea level. The seasons here are divided into 3 sections Summer, Monsoon, & winter. So, let's know its month-by-month temperature details to find out the best time to visit Shillong.
Months:
Temperature Details Of Shillong

Months

Max. (°C)

Min. (°C)
Avg. (°C)
Max. (°F)
Min. (°F)

Avg. (°F)

JANUARY

 15.9

 4.9
 10.4
60.6
 40.8

 50.7

FEBRUARY

17.4

 7.3
 12.3
 63.3
 45.1

 54.1

MARCH

 21.6

 11.2
 16.4
 70.9
 52.2

 61.5

APRIL

 23.5

 14.4
 18.9
 74.3
 57.9

 66.0

MAY

23.4

 15.9
 19.6
 74.1
 60.6

 67.3

JUNE

23.7

 17.9
 20.8
 74.7
 64.2

 69.4

JULY

23.9

 18.5
 21.2
 75.0
 65.3

 70.2

AUGUST

 24.1

 18.2
 21.1
 75.4
 64.8

 70.0

SEPTEMBER

 23.7

 17.3
 20.5
 74.7
 63.1

 68.9

OCTOBER

22.2

 14.1
 18.1
 72.0
 57.4

 64.6

NOVEMBER

19.5

 9.3
 14.4
 67.1
 48.7

 57.9

DECEMBER

16.9

 5.9
 11.4
 62.4
 42.6

 52.5
Best Time To Visit Shillong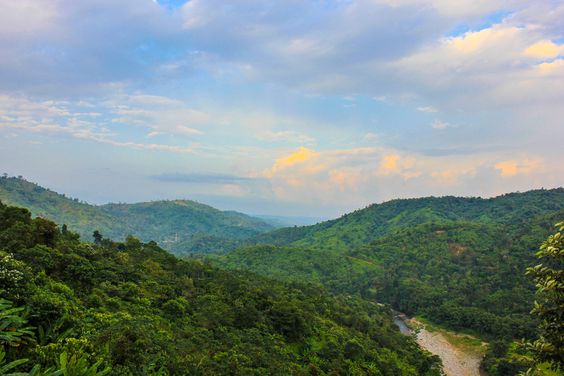 The best time to visit Shillong is October and November as well as between March & April. Shilling is well-known for waterfalls here such as Beadon falls and Elephant falls. The Butterfly exhibition hall is an entertaining sight with its rarest and finest species of moths and butterflies. So, let's now know about its seasons to find out what is the best time to visit Shillong and why
Summer (March to June)
The summer season is between March to June in Shillong which is extremely enjoyable and pleasantly cool for travelers. The temperature in this period remains between 15°C to 25°C, which makes it the best time to visit Shillong.
The territory remains surrounded by a luxurious green carpet, during this time the air is pleasant, and the atmosphere is enjoyable and calming. The people of Shillong celebrate the Shad Suk Mynsiem festival in April. It's the Blessing Festival eminent with traditional dance, merriment, and music.
Monsoon (July to September)
Shillong encounters storms between July and September every year. The area gets hefty deluge during the season. The normal yearly precipitation is around 3300 mm and the temperature floats somewhere in the range of 12°C and 16°C.
The rainstorm is ideal for the explorer sort of sightseers, the nature sweethearts, or the hikers who wish to absorb the pleasant excellence Shillong changes into.
While there, one might need to observe Behdienkhlam which is a conventional celebration of the clan of Jaintia. It is commended in July to pursue away Plague and incorporates customs and contributions by the ancestral individuals.
Winter (October to March)
Shillong encounters the winter season between October and March. The temperature shifts somewhere in the range of 2°C and 22°C making the day-time appropriate to investigate the slope station without agonizing over the substantial downpours or the singing warmth.
One should design their visit as indicated by the celebrations celebrated in Shillong to capitalize on their excursions. The Autumn Festival, celebrated in October/November, is a brilliant occasion with diversion, social projects, shows, and different exercises that are well known on a worldwide level.
The Nongrem Dance Festival is likewise held in October/November. It is praised to thank the all-powerful for thriving, harmony, and great gather. The Wangala Festival is praised in February in the honor of the God of fruitfulness. Local people cheer during the time and sightseers can see brilliant customary clothing types, frills, and ceremonies.
Local Festival Of Shillong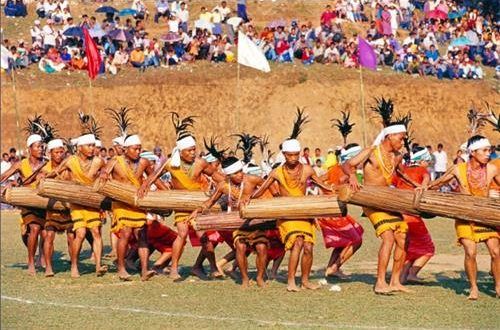 Shillong is among of the most attractive hill station in India as well as allures travelers for a peaceful and romantic break. There are several local festivals that the local people of Shillong celebrate with huge eagerness and thus planning your trip during any of these events will expose a whole new form of Shillong to you. You will cherish this for a lifetime. Come take a look:
Wangala Festival
Among the Garo clan of Meghalaya, Wangala Festival is perhaps the main festival that is praised among them. Wangala Festival is a gathering celebration that is held to pay tribute to Saljong, the Sun-lord of fruitfulness and is portrayed by penances made to satisfy the Sun God.
This is an unquestionable requirement occasion in Meghalaya during which lovely moves are performed by local people, who decorate themselves in bright outfits and feathered headgears.
Shad Suk Mynsiem
The Shad Suk Mynsiem is otherwise called 'Shad Phur' is the yearly thanksgiving dance celebration of the Khasi Community which is praised in the period of April at the Weiking Grounds of Shillong.
This 3 days in length celebration, a partner of the Garo Harvest Festival fuses a conventional Khasi Dance, otherwise called the 'Dance of Contentment'.
The Khasi people completely clad in conventional delicacies dance to the tunes of drums and Langmuir lines and love the collect god for a decent harvest.
Nongkrem Dance
Nongkrem Dance Festival is held every year during October/November, at Smit, the capital of the Khyrim Syiemship close to Shillong. This celebration is praised to offer appreciation to the omnipotent God for the great reap, harmony, and flourishing of the local area.
During this dance celebration, 'Pomblang' or goat penance is offered by the clan to the Syiem of Khyrim, the regulatory top of the Hima (Khasi State). The dance is performed by young ladies and men and saw by an enormous group.
Behdeinkhlam Festival
Behdeinkhlam Festival celebrated at Jowai for three days in the long stretch of July is a customary Jaintia celebration which is a real sense implies destroying insidiousness and pandemics by wooden sticks.
During this celebration, men dance in the roads to the tunes of drums and lines while ladies cook conciliatory food at home and offer it to the spirits of their precursors.
A tall improving construction known as the Ratha is raised in every region which is conveyed by 30 to 40 strong men to the pool of Aitnar for inundation.
Pre-Winter or Autumn Festival
This Autumn Festival is coordinated by the State Tourism Department in Shillong between October and November consistently. T
The central attractions of the Autumn Festival of Shillong are; style shows, food and wine celebrations, fishing rivalries, kite flying rivalries, blossom shows, golf competitions, music and rock celebrations, and numerous others.
The two local people and sightseers appreciate during the Autumn Festival however much they might want. Different celebrations likewise celebrated in Shillong incorporate Strawberry Festival and Ranikor Festival.
Average Tourist Volume Of Shillong
Shillong regardless of having a few bottlenecks has had the option to pull in an enormous number of vacationers whose numbers have taken off to1002907 during 2017, as indicated by the city's travel industry office.
The city is likewise giving a decent battle to the Himalayan city of Sikkim which got 14.25 lakh sightseers a year ago.
According to the insights of the Shillong Tourism Department, a year ago 990856 Domestic travelers visited Shillong while the number of unfamiliar vacationers was 12051
In 2016, the number of homegrown travelers visiting Shillong was 830887 while the number of unfamiliar vacationers was 8476, and the number of sightseers visiting the city in the year 2016 was 839363
According to the insights in the year 2000, the number of travelers who visited the city was a simple 172256 and the city has unquestionably progressed significantly to the extent of turning into a vacationer center of the area.
Despite the fact that the vacationer's stream in the city has expanded quickly attributable to the way that the city no longer observers any strikes and bandh, sightseers visiting the city actually grumble of numerous deficiencies.
Explored Place To Visit In Shillong
The city of Shillong is equipped with many tourist spots, due to which the number of tourists visiting Shillong is very high. Through this article, we are going to give you information about the tourist places of Shillong, so definitely read this article till the last –
Elephant Falls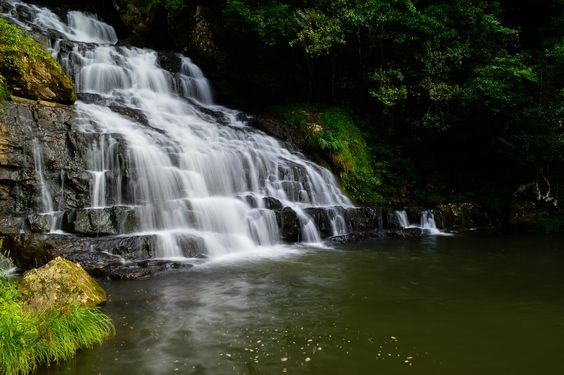 Elephant Falls is a prominent destination among the tourist destinations of Shillong and it is one of the most popular falls in the North East state. This Elephant fall is a paradise for tourists.
The British named this reservoir the Elephant Falls or Elephant Falls because of its elephant shape. However, this stone has been damaged due to the earthquake in 1897.
Umiam Lake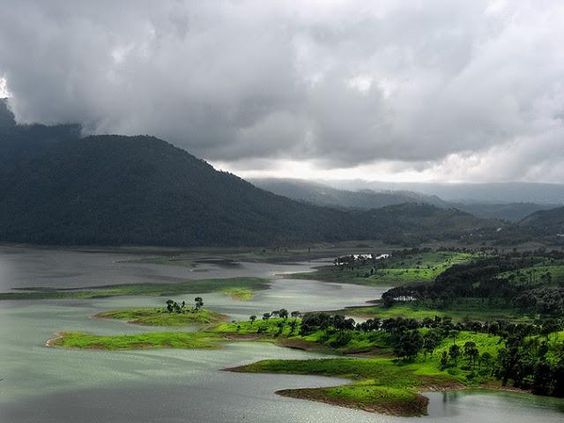 Umiam Lake is a man-made lake in Shillong. This lake is located 15 km north of Shillong, the capital of India's north-eastern state of Meghalaya. This lake is like a paradise for those who are interested in the beauty of nature.
Shillong Peak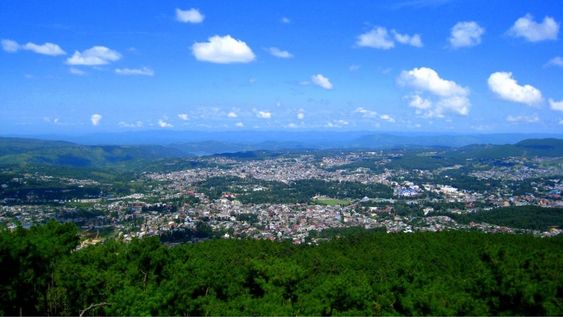 Shillong Peak is one of the highest points of Shillong, located at an altitude of 6449 feet above sea level, included in the tourist destination of Shillong.
Here, along with the Peak Waterfalls, it offers a spectacular and panoramic view to the tourists. Through the Salania telescope, one can see the attractive view of the birds. This place is surrounded by fog.
Ward's Lake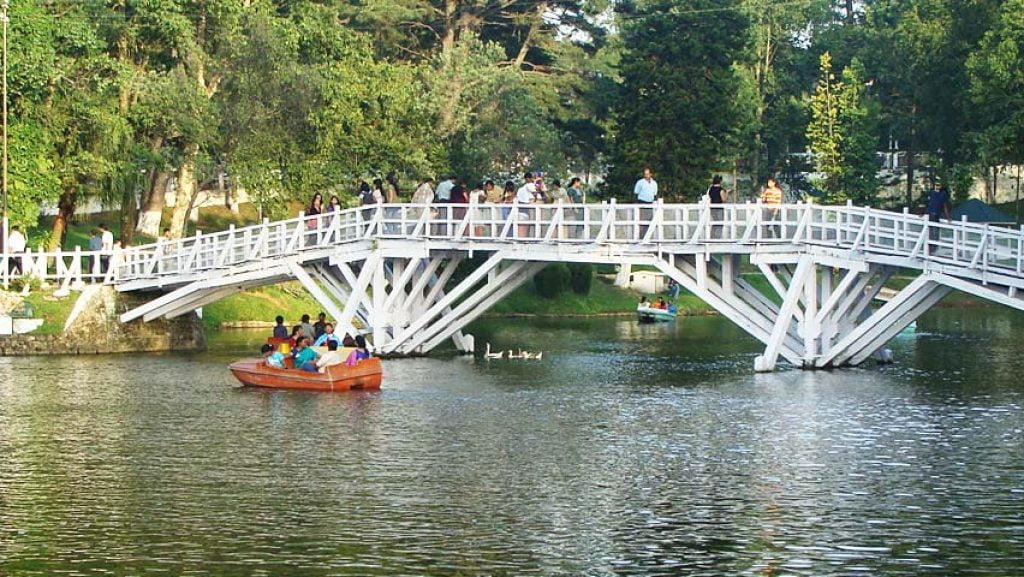 Located in the middle of the city of Shillong, Ward's Lake is a major tourist destination of the city, and this lake is very special for the tourists visiting Shillong.
It is an artificial lake surrounded by lush green gardens. This lake is also known as Polak's lake and is a wonderful picnic spot.
Mawlynnong Village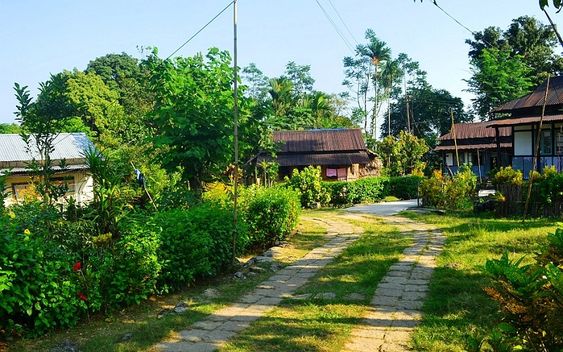 Mawlynnong village has become a center of tourist attraction for seeing in Shillong. Mavalinang village in Meghalaya state is also known as 'Gods on Garden'. In the year 2003, this village has achieved the status of being the cleanest village in Asia.
According to the 2014 survey, there were about 95 houses in this village, 100% literacy among the people dependent on agriculture and the main agricultural betel nut. Mawlinnang village of Shillong is also known as Cleanest Village in India.
Don Bosco Museum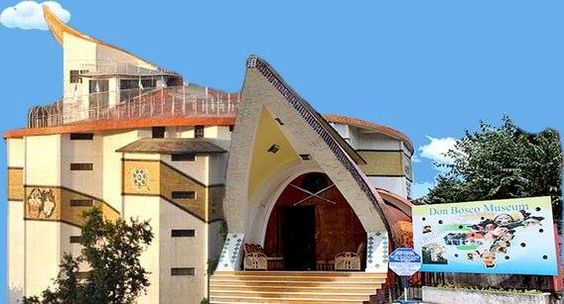 Don Bosco Museum is a place to collect collective information about the whole of North-Eastern India in one place to visit Shillong.
It has a theme museum, costume, handicrafts, regional artwork in the museum, ornamentation, photographs, and weapons have been collected. The museum is a seven-story building.
Mawsynram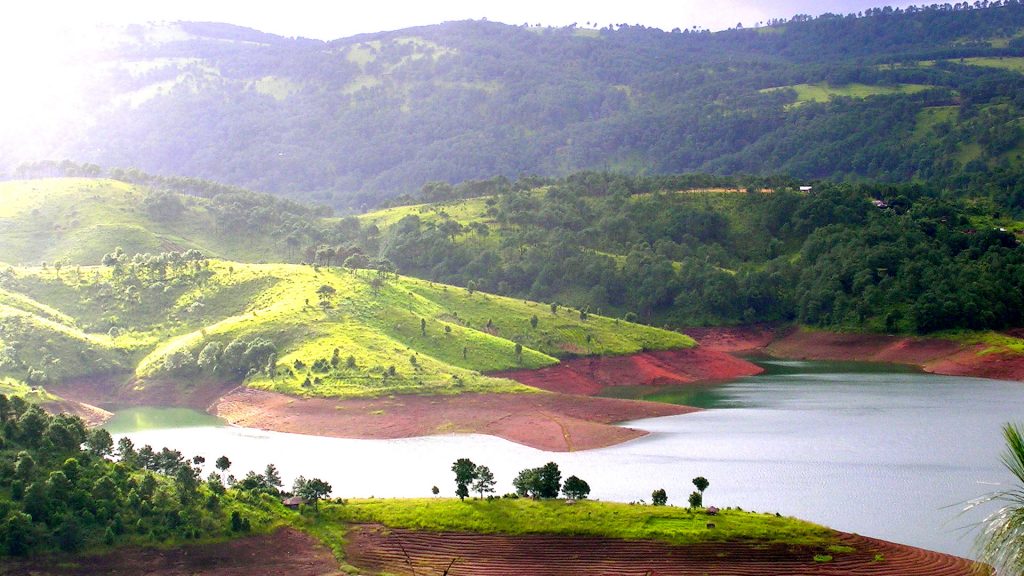 Mawsynram is one of the most spectacular tourist destinations in the world. Places are like a paradise for rain lovers and nature lovers. Masinram and Cherrapunji are close to each other.
The meaning of Maasinram is derived from the word "Mav" Khasi which means stone. The size of this village is similar to that of Sivalingam and is known for collecting stalagmite.
Sweet Falls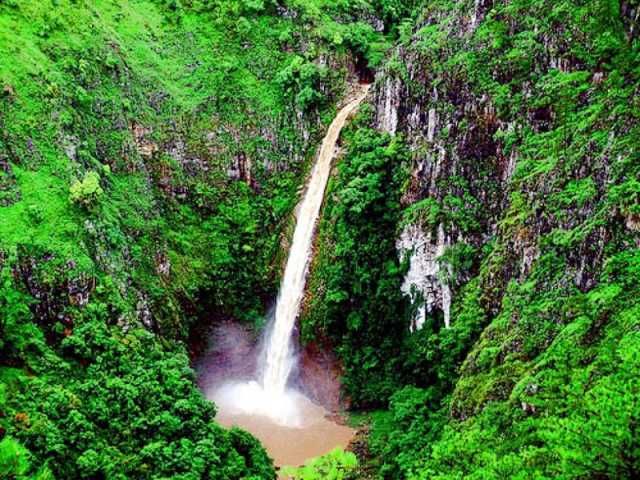 The Sweet Falls in Shillong is one of the largest and most spectacular waterfalls in the country. Situated at a distance of about 5 km from Happy Valley, these charming sweet falls are popular picnic spots among tourists. The height of the sweet falls is 96 meters. The journey of this waterfall is full of smiles.
Lady Hydari Park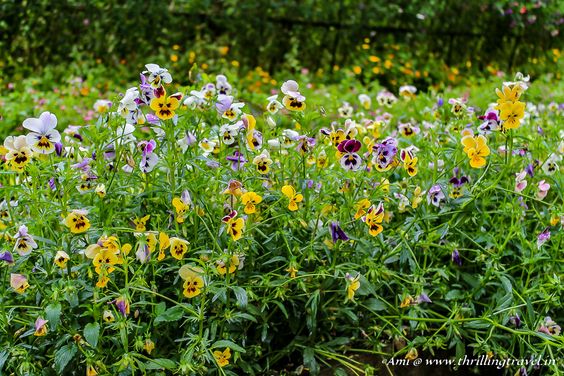 Shillong's tourist destination Lady Hydari Park is a favorite destination for every tourist visiting here. The park has been dedicated to the first lady of the province, "Lady Hydari".
This huge park is also known as a beautiful mini zoo. 73 species of birds and more than 100 reptiles can be seen together at Lady Hydari Park.
Khasi Hills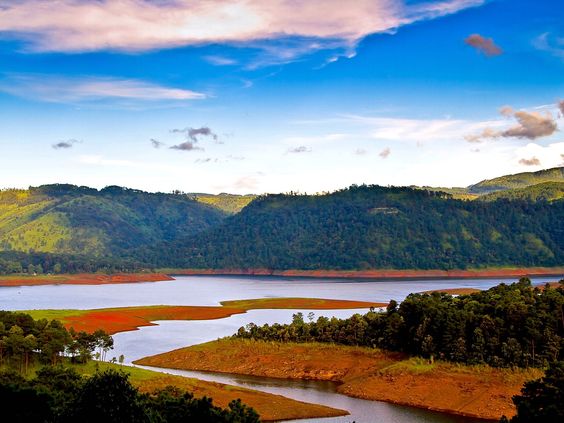 The Khasi Hills included in Shillong's tourist spots are named after the Khasi tribe of Meghalaya. The Khasi Hills are a part of the Garo-Khasi Range and are known as a part of the chain of the larger Patkai Hills.
Which are a series of hills on the border of India and Myanmar in the North-East region. Asia's second-largest river island "Nongkhum Island" also occupies this attraction.
Nohsngithiang Falls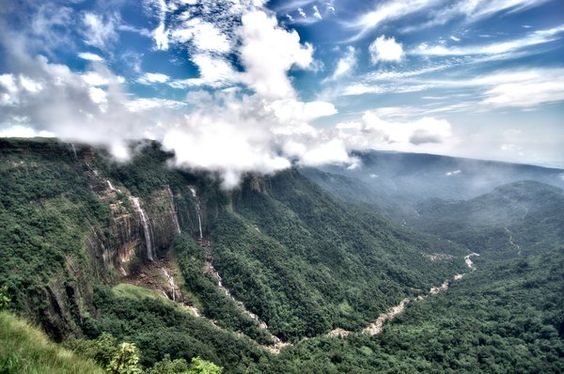 Tourist places of Shillong are located at a distance of about 4 km from Nohshangthiang Falls Cherrapunji. This waterfall is the main tourist destination of Cherrapunji. The best time to visit Shillong
This waterfall is one of the highest waterfalls in India and falls from a height of about 1033 feet. Nohsingithiang Falls is located in Mavsmai village in Meghalaya. The best time to visit Shillong
Butterfly Museum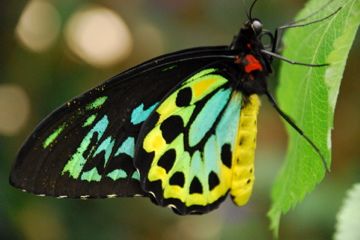 There is also a Butterfly Museum in Shillong, which has a unique collection of colorful tables, spiders, beetles, etc. This unique collection of butterflies boasts colorful species from all over the world, although most of the species are from Meghalaya. The best time to visit Shillong
The Butterfly Museum is also known as the Wankhar Entomology Museum. Shortly after crossing the tiraha of Mawprem on the road from Shillong to Guwahati, there is a board showing the way to the Butterfly Museum of Meghalaya Tourism. Located inside a private property, this museum is actually a personal collection made by family members.
Unexplored Place To Visit In Shillong
Shillong is the capital of Meghalaya and a famous Hilhans station. This is the first such hill station in the country that can be visited from all four sides. However, there are several places that are unexplored but most attractive. Let's now know about those places here… The best time to visit Shillong
Jakrem Falls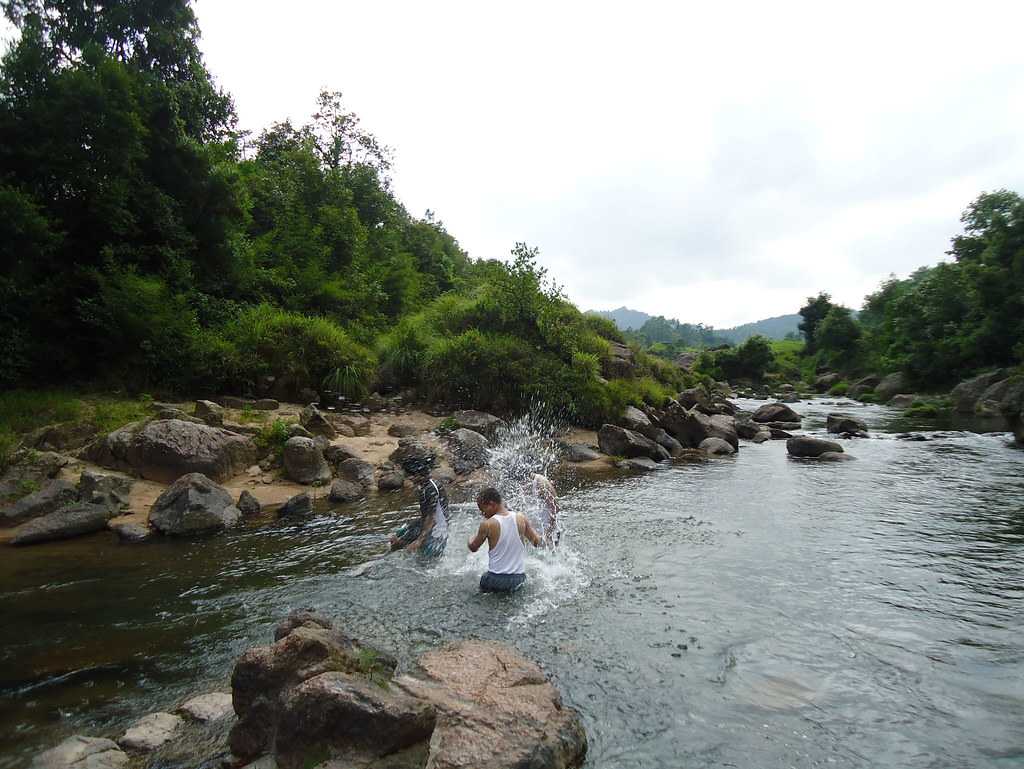 Jakrem falls is a famous hot spring of sulfur instead of visiting Shillong. Shillong is located at a distance of about 64 kilometers from the city. This place is popular among the locals here as hot springs. The best time to visit Shillong
Spread Eagle Falls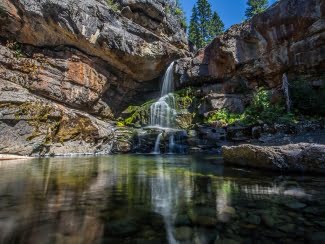 Spread Eagle Falls is a great tourist destination among the places to visit in Shillong. Spread Eagle Waterfalls are located 6 km from the cantonment in Khasi District of Shillong, this waterfall is considered to be one of the widest waterfalls in Shillong. During the Shillong trip, one must visit this famous waterfall known as Sati Falls or Urkaliyar.
Mawphlang Village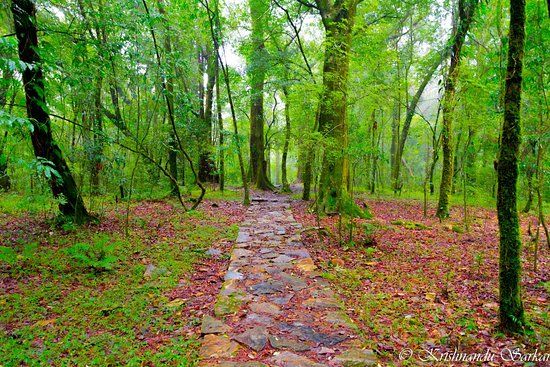 Mawphlang village is a prominent place among the major tourist places of Shillong. It is located at a distance of 25 km from Shillong, the capital of the north-eastern state of Meghalaya, India. The best time to visit Shillong
This place is situated in the middle of the sacred forest. If you want to know what the holy forests are, you should visit this place. The best time to visit Shillong
Sohpetbneng Peak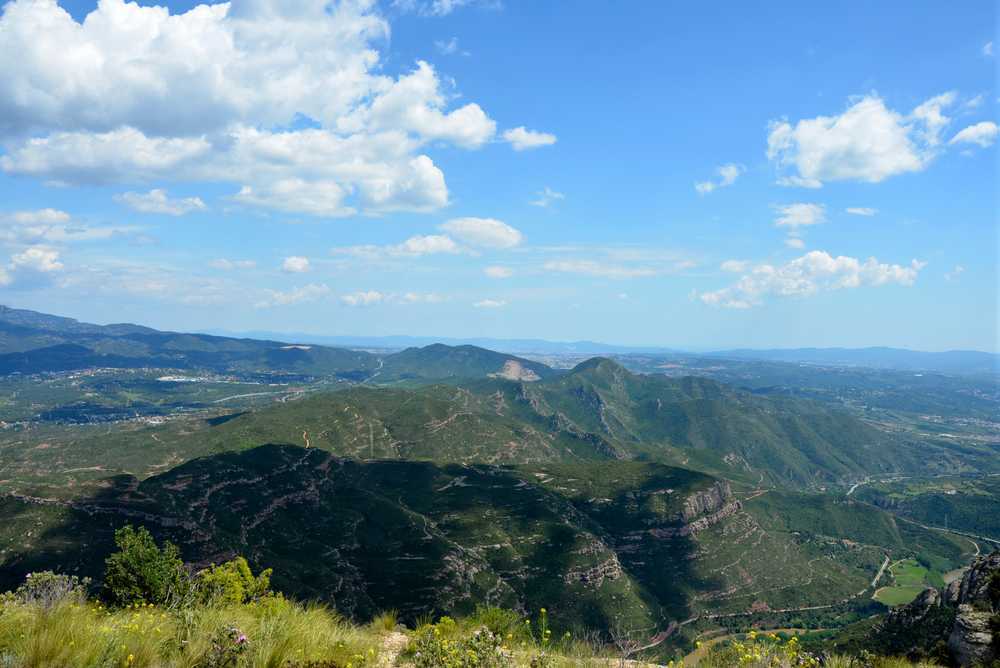 Among the tourist destinations of Shillong, Sohpetbineng is a natural place located at an altitude of 1343 meters above sea level. In the vernacular, the meaning of the word Sohpetbneng is 'navel of heaven' and actually heaven.
Diengiei Peak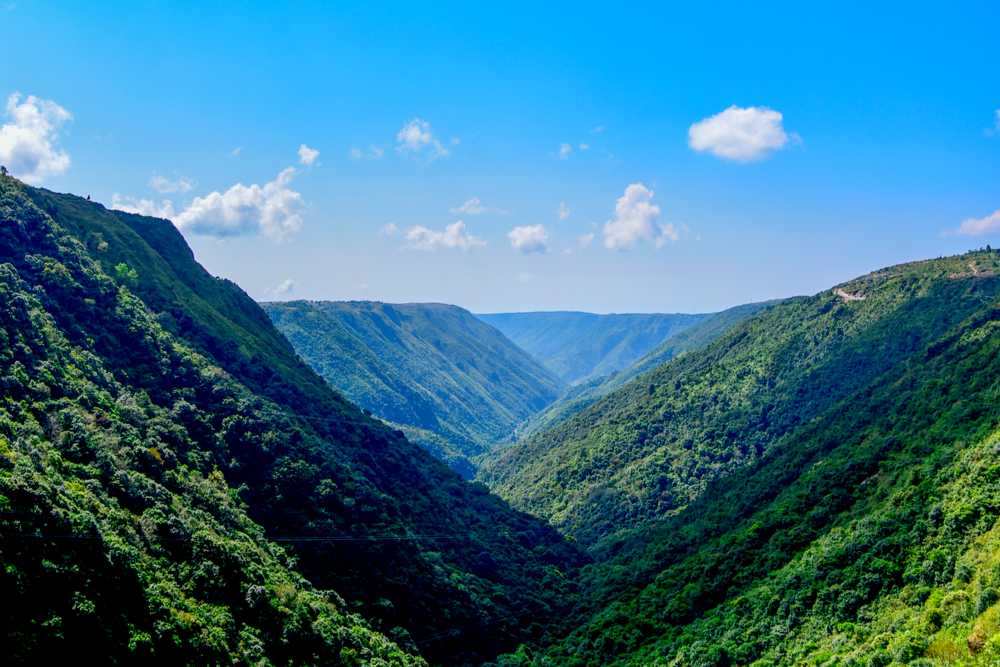 Shillong's tourist destination Diengiei Peak is located on the western side of Shillong. Located at an altitude of 6200 feet, this peak is just 200 feet shorter than Shillong, the highest peak of Shillong.
About 1000 heights of this peak are very steep (steep). Adventure sports here include rock climbing and rappelling.
Kyllang Rock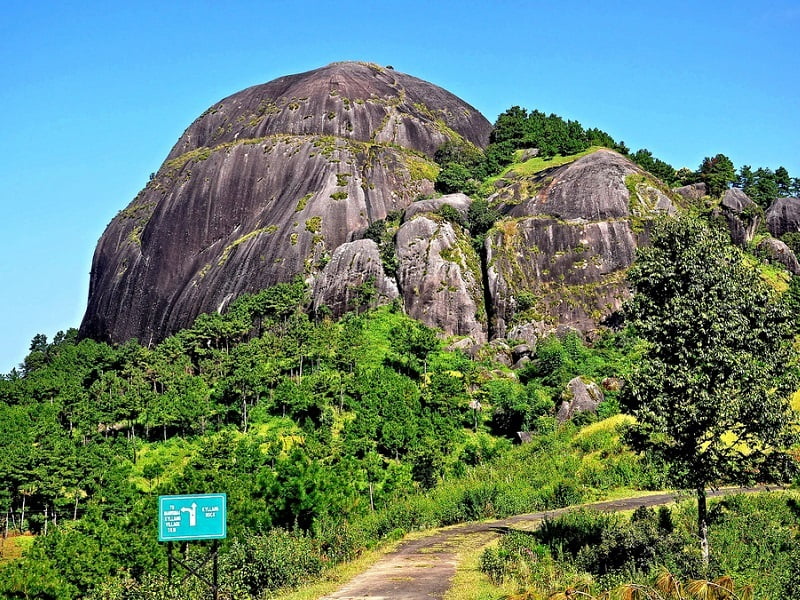 Kyllang Rock, one of the attractive tourist places of Shillong, is a beautiful and unique giant rock made of red granite. Which is a huge dome placed in the West Khasi Hills of the state of Meghalaya. The best time to visit Shillong
The height of this rock is about 5400 feet above sea level and its width is about 1000 feet. This huge section of granite is also considered to be part of the tales. The best time to visit Shillong
Must-Try Foods And Beverages In Shillong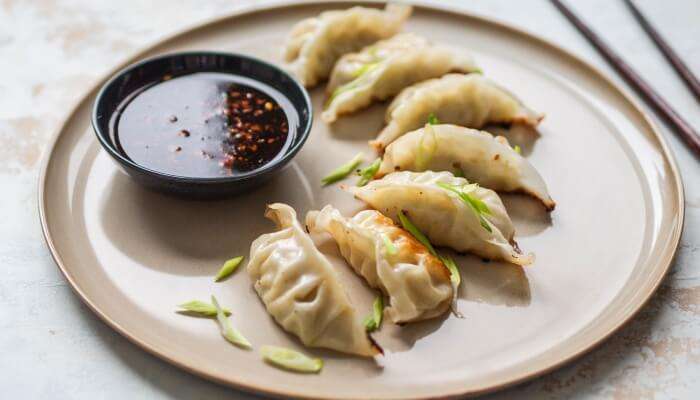 Shillong tourist places offer very tasty food here. If you are visiting Shillong then do not forget to enjoy the food here. Local food found in Shillong, apart from Momos, Jalebi, Tungarimbai, Jado, Donning, Chow mein, Pineapple, Smoked Meats, Do Khalih, Pukhleen, Chilli Pork, etc., you will find many items to improve your mouth test and calm stomach Will gets it for you. The best time to visit Shillong
Momos: From the roadside to nearby restaurants, numerous cafés in Shillong serve new and hot momos with various fillings. Pork and chicken momos are well known by local people. The best time to visit Shillong
Jadoh: Jadoh is a Meghalaya treasure found wherever on Shillong's roads. A well-known spot to get Jadoh from is Jadoh's in Don Bosco Square or Trattoria in Police Bazaar. The best time to visit Shillong
Tungrymbai: Numerous local people line up at neighborhood road slows down in Shillong to get their day-by-day fix of Tungrymbai. The dish is well known in Meghalaya and is readied utilizing aged soybeans that are filled in Shillong. The best time to visit Shillong
Dohkhlieh: A well-known pork dish without a particular formula, neighborhood restaurants have a wide range of methods of getting ready Dohkhlieh. The best time to visit Shillong
Jalebis: A mainstream sweet in many Indians urban communities is the jalebi. This heavenly treat is cherished by individuals the nation over and Shillong is the same. The best time to visit Shillong
Dohneiiong: Another most loved you would prefer not to pass up in Shillong. Pork cooked with dark sesame seeds and soy sauce. The toasted sesame seeds, frequently found in Chinese cooking, takes this dish to another level out and out. The best time to visit Shillong
Pukhlein: Another well-known dish in Meghalaya, Pukhlein is set up from matured rice. As it is one of only a handful few pastries in Shillong, practically every café in the city will serve it.
Pineapples: Pineapples fill effectively in Shillong. Regularly, you would locate the monster Kew assortment. Furthermore, it's incredibly flavorful. The best time to visit Shillong
Chowmein: Not a neighborhood dish, Chowmein is well known to individuals of Shillong. Zesty and hot, it is set up with egg noodles on mechanical estimated chips away at the roads. The best time to visit Shillong
Chilly Pork: Chilly pork is maybe the most acclaimed. In the fundamental market territory, neighborhood Chinese food slows down serves newly cooked hot and hot crisp pork parcels at entirely sensible costs.
Smoked Meats: From pork to chicken, smoking is a serious mainstream cooking method with a huge segment of local people. Smoked and flame-broiled meats are eaten during the colder months in Shillong.
Things To Do In Shillong
Shillong has some beautiful spots worth visiting. Elephant Falls, Lady Hydari Park, and Umiam lake are some well-known attractions to give some examples. The best time to visit Shillong
Among the best activities in Shillong come any semblance of sailing in Umiam Lake, visiting the Nohkalikai Falls, Kayaking at Kynshi River, calculating at Dawki, and so forth. The best time to visit Shillong
Boating At Umiam Lake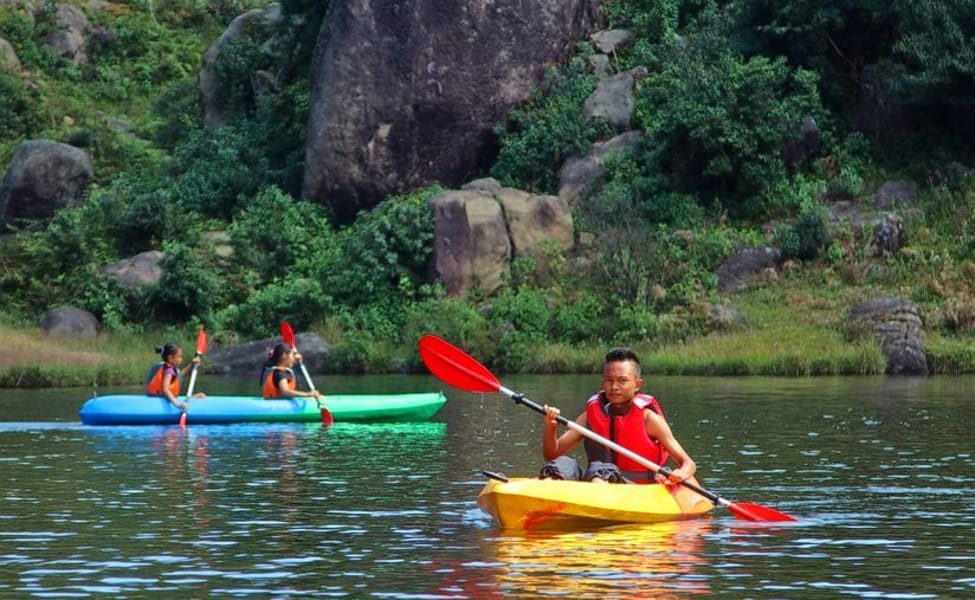 Umiam is an excellent lake to appreciate sailing. It is situated in Nongpoh a way off of approx 17km from Shillong. Encased with the rich greenery of Shillong from all sides this lake is loaded up with blue and completely clear water to cruising without being stressed over water contamination. The best time to visit Shillong
Trekking In Shillong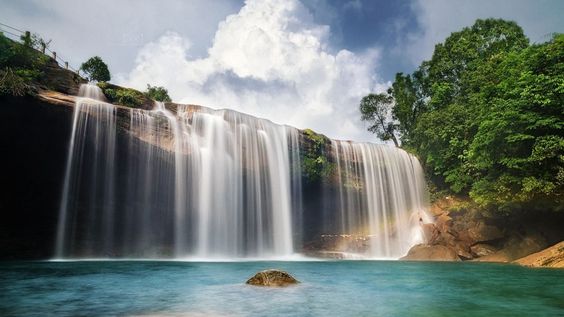 Trekking trails are not available within the town. So, you will have to travel out of the main city to find out any trekking trails there. One of the best trekking trails is the David Scott trekking trail.
Camping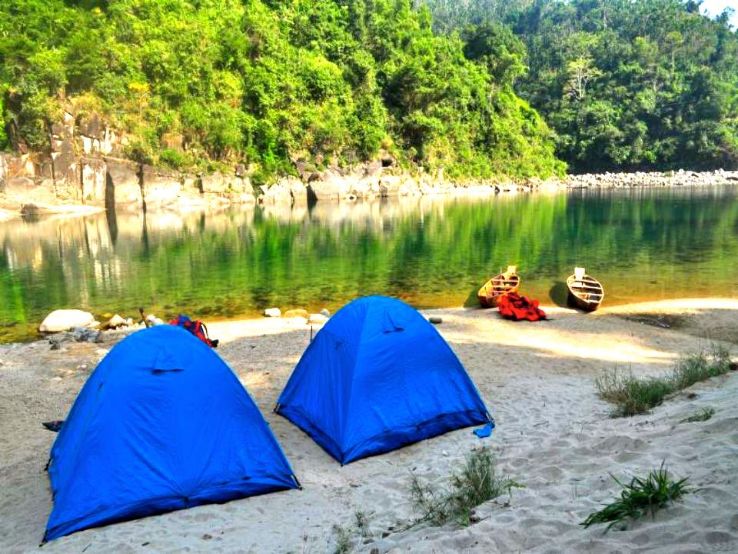 Probably the most ideal choice for outdoor occasions in Meghalaya, Khasi Hills was on our inclination list also. Remaining for the time being in these brief camps adds to the critical encounters of as long as you can remember.
Green knolls, the scent of pine trees, and the chilling climate make this sloping area ideal for outdoors with the best amigos or even with relatives. In spite of the fact that for outdoors in Meghalaya, the Mawlynnong rainforest and Dawki likewise rank high. The best time to visit Shillong
Angling In Umiam & Dawki River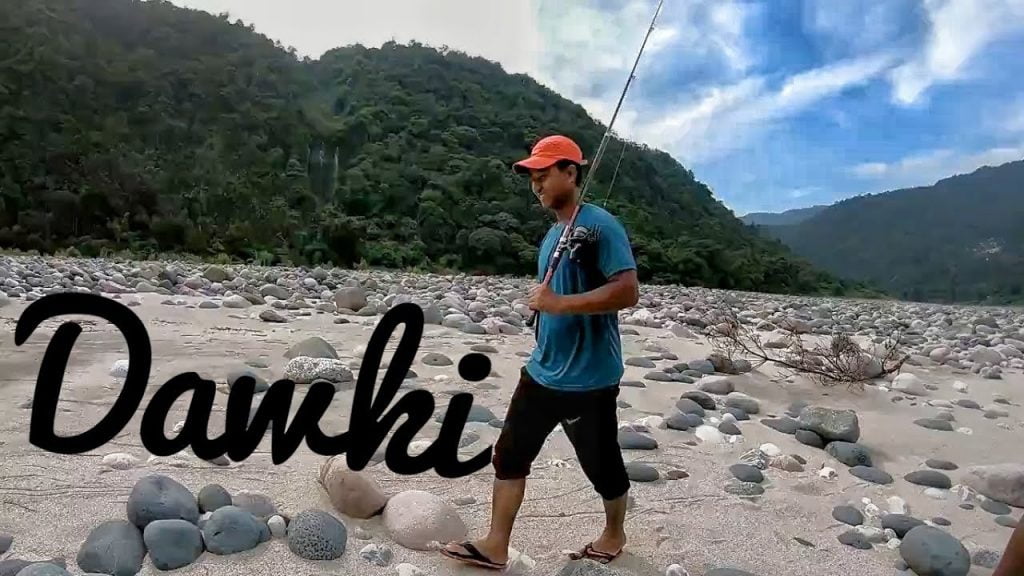 The beautiful pool of Umiam additionally houses tremendous types of uncommon and normal fishes that are discovered swimming with exuberant tones. It is known as fishers' heaven in Meghalaya.
Dawki is another promising alternative for calculating in Shillong. It is around 80 km away from Shillong and situated in the midst of a tranquil encompassing. Catfishes, Golden Carps and Silver Carp are the main species are found there. The best time to visit Shillong
Waterfall Hopping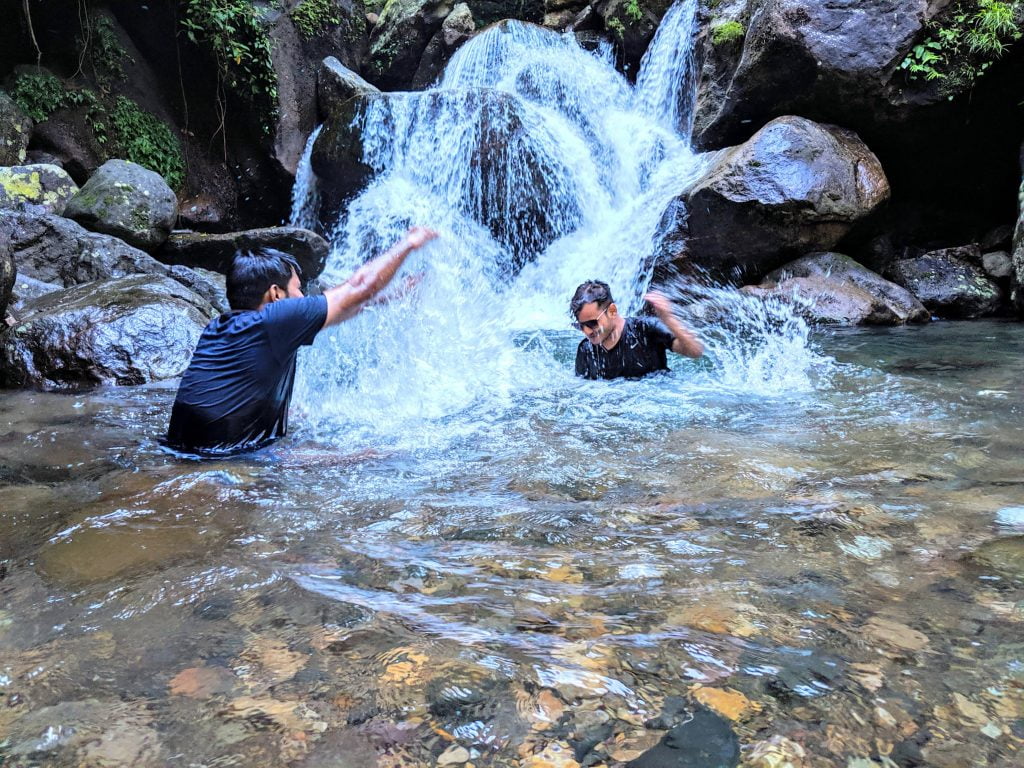 It is viewed as a center adventurists' movement and one should be passionate and prepared to acknowledge the demands. you can do cascade bouncing with full certainty at Elephant fall itself. The best time to visit Shillong
Despite the fact that for cascade bouncing Sweet Falls, Spread Eagle Falls, and Crinoline Falls are as well viewed as of identical status. The best time to visit Shillong
Exploring the Caves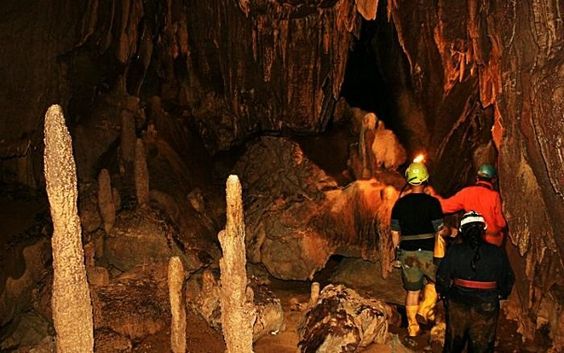 For caving in Shillong its limestone caverns are an ideal spot. Krem Mamluh, Krem Umshyrpi, and Krem Mawsmai are some celebrated caves in Shillong and the longest buckles hold dull insider facts inside.
Things To Avoid In Shillong
Try not to litter waste from your vehicle window or on the roads. It makes a terrible impression on local people and other individual explorers.

The best time to visit Shillong

Females explorers ought not to endeavor alone around evening time, however, in the event that you do as such, consider taking a companion alongside you.

The best time to visit Shillong

Try not to enter a confined or precluded region, notwithstanding, in the event that you need to visit, at that point consistently look for direction and purpose behind your visit to the police headquarters.
Do not forget to carry sunscreen lotion, Umbrella, Sunglasses, and slipper if you are visiting Meghalaya in Summer
Try not to purchase specialties or products produced using secured or imperiled creatures.
Regard and be amenable to the local individuals of Meghalaya, their propensities, and way of life.
While shopping, be mindful of promotes and specialists who are just out there to cover you with counterfeit things.

The best time to visit Shillong
Travelers Hack By TravelJunction
The best route to Meghalaya is by air. The nearest airport is Umroi in Shillong. To reach here, you have to travel 40 km. From here you will also get direct flights to Kolkata and Guwahati. The best time to visit Shillong
Meghalaya is a hilly state that does not have a rail route. Due to this, you have to resort to Guwahati railway station. The Guwahati rail route is connected to many important states and cities. The best time to visit Shillong
Bus service to Shillong is available every 1 hour from here. The best time to visit Shillong
Travelers Hack For Couples
Elephant Falls is a famous tourist destination among the tourist places of Shillong, especially for couples. These are one of the most popular waterfalls in the North East state. Elephant waterfall is nothing less than a heaven for tourists. Its shape is like an elephant, hence this reservoir was named Elephant Falls or Elephant Falls by the British.
Travelers Hack For Family
The Meghalaya State Museum is known as a major tourist destination for tourists. You can take your family with kids to this museum. The museum has a collection of artifacts and ancient scriptures from tribal times.
This beautiful museum is located at Lychumier in the State Central Library complex and is maintained in a systematic manner by the State Government of Meghalaya. The best time to visit Shillong
Travelers Hack For Friends
Shillong's grand tourist destination Dangi Peak is located on the western side of Shillong. For a group of friends, this place is like heaven. It is situated at an altitude of about 6200 feet. The best time to visit Shillong
The highest peak of Dangi Peak Shillong is just 200 feet shorter than Shillong. Rock climbing and rappelling are mainly involved in various adventure sports happening here. The best time to visit Shillong
Check Related Articles:-