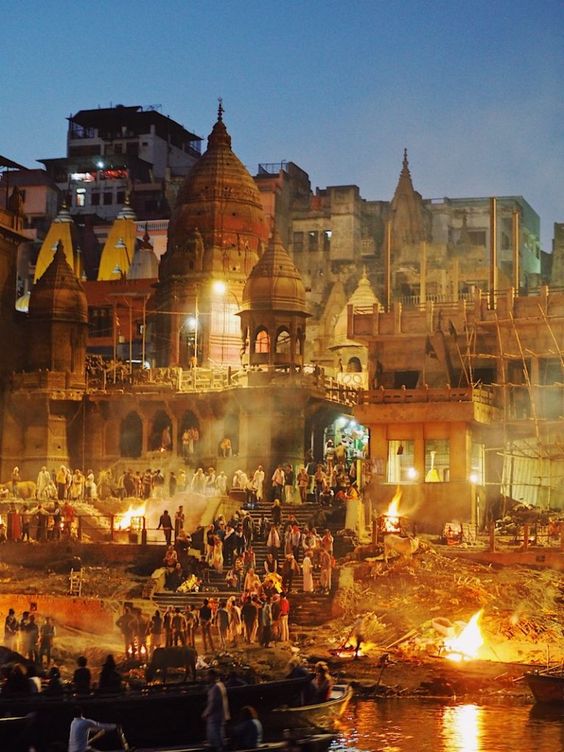 The oldest city in India is Varanasi and this famous city located in Uttar Pradesh is also known as Banaras and Kashi. The specialty of this city is that it is considered one of the most sacred cities in Hinduism. Buddhism and Jainism also consider this city sacred. Varanasi, along with being the oldest city in India, is also one of the oldest inhabited cities in the world.
Famous Persons Of Varanasi:
In this holy city, there have been many philosophers, musicians, writers, and poets of India including Kabir, Vallabhacharya, Ravidas, Swami Ramanand, Tralang Swamy, Shivanand Goswami, Munshi Premchand, Jaishankar Prasad, Acharya Ramchandra Shukla, Ustad Bismillah Khan Are included. Tulsidas Ji wrote Ramcharitmanas in this city.
Culture Of Varanasi:
This city has always been the center of knowledge, education, and culture. Four big universities are located here – Banaras Hindu University, Mahatma Gandhi Kashi Vidyapeeth, Central Institute of Higher Tibetan Studies and Sampurnanand Sanskrit University.
The old city of Varanasi is a city with congested narrow streets, hundreds of Hindu temples and numerous shops. Rich in ancient culture, this city is particularly popular among foreign tourists.
It is believed that the name of this city is derived from the names of the two local rivers Varuna and Asi. These two rivers meet in the Ganges river.
More Recommended Articles :-
Famous Tourist Places In Varanasi:
Here is the Kashi Vishwanath Temple, which is one of the twelve Jyotirlingas of Lord Shiva, therefore, every year more than 10 lakh pilgrims come here who visit this Jyotirlinga and also bathe in the Ganges River. There are more than 100 ghats here.
Apart from this, there are major temples like Annapurna Temple, Dhundiraj Ganesh, Kaal Bhairav, Durga Ji Temple, Sankatmochan, Tulsi Manas Temple, Naya Vishwanath Temple, Bharatmata Temple, Sankatha Devi Temple, and Vishalakshi Temple.
Hopefully, you will like this information related to Varanasi, the city of such ancient cities and holy pilgrimage sites in India, and will prove beneficial for you.