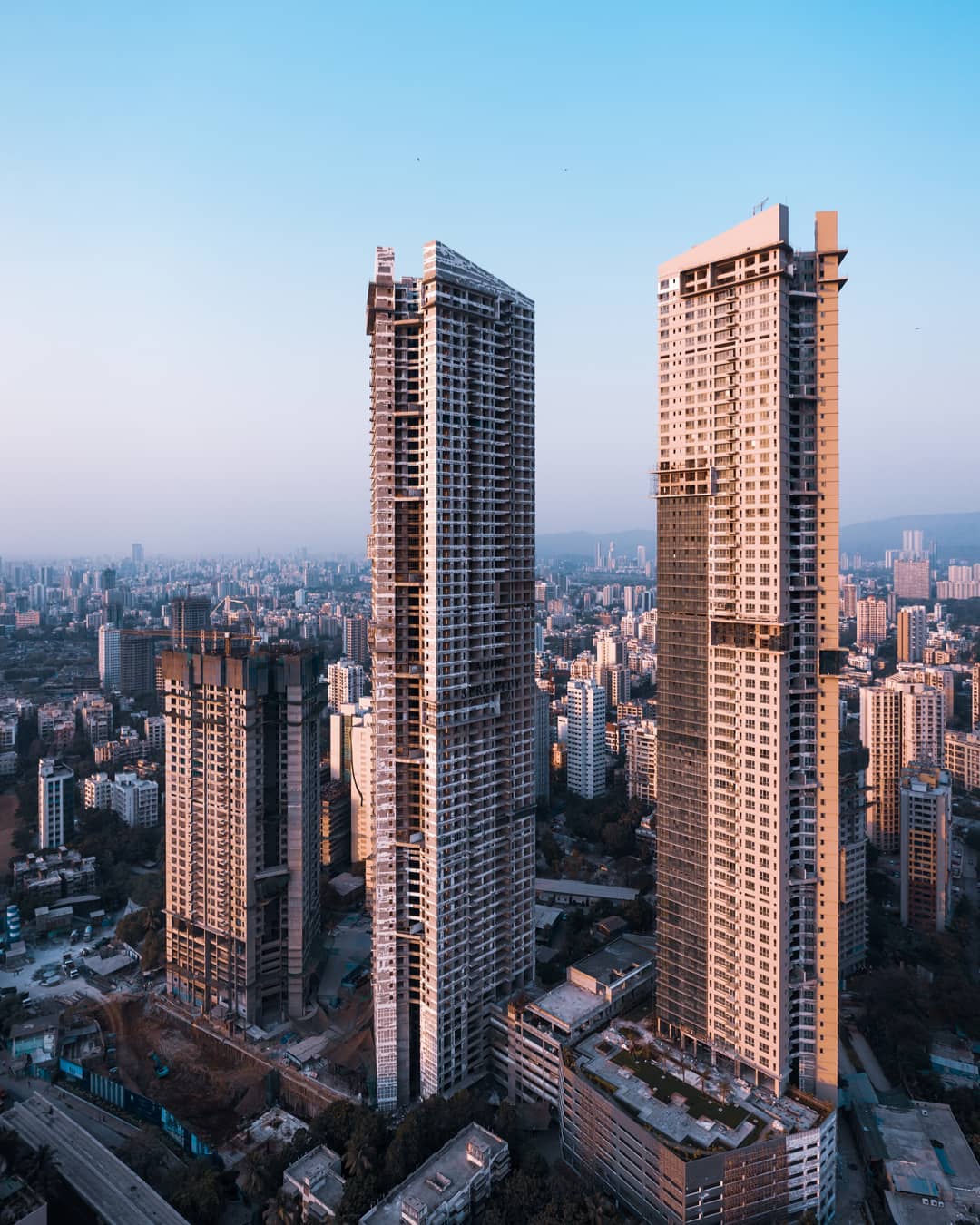 Along with the transformation of the era, the advancement of the human world and society has become civilized in technology. A building with 20 or more floors can be considered a skyscraper. In Indian urban cities, many high-rise buildings have been built in the last few years, these tall and lucky buildings, also known as skyscrapers, have become a historic site for each city. So, let's know about the top 10 highest buildings.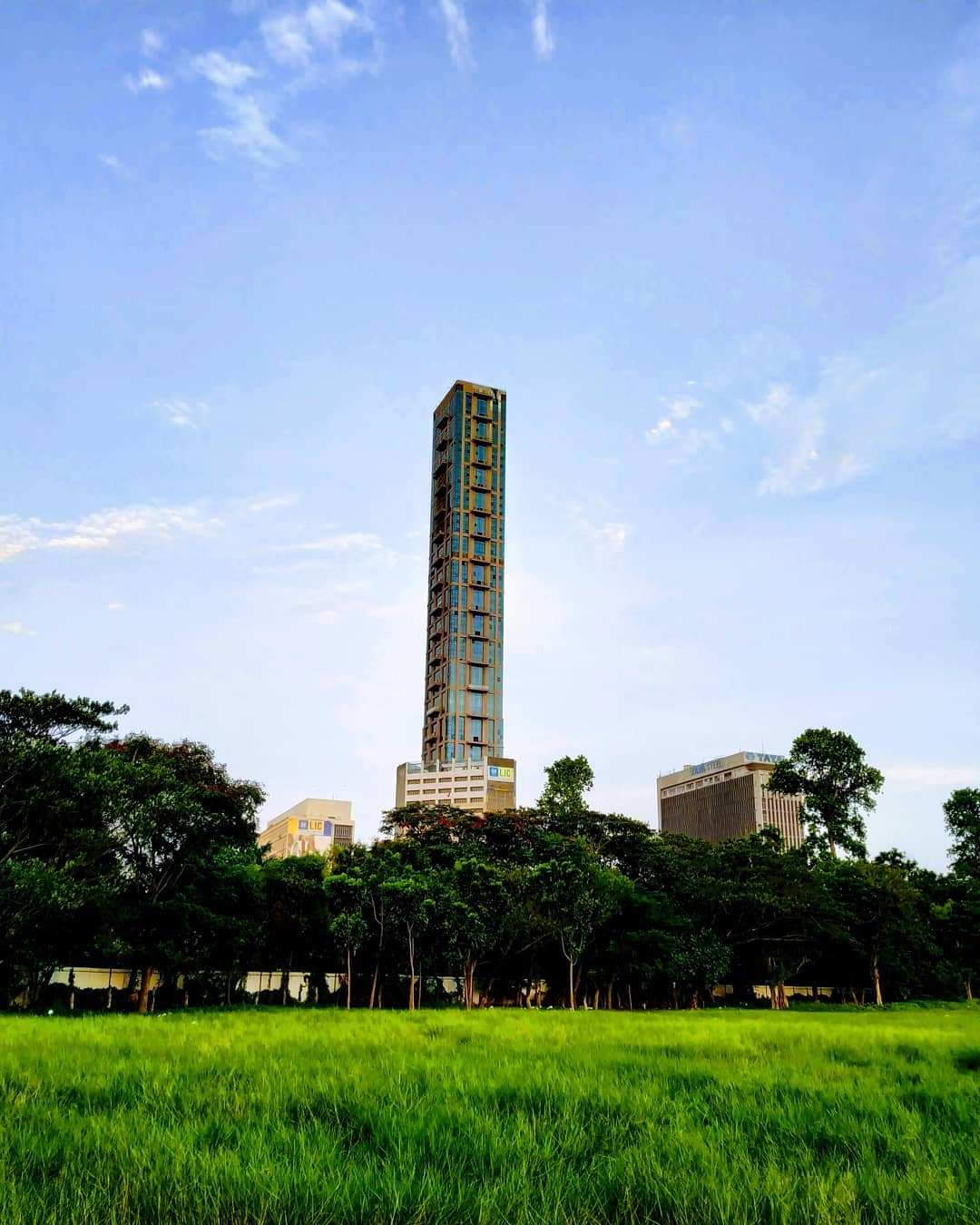 1. The 42:
City: Kolkata
Height: 268 meters (879.265 ft)
Floors: 65
Year: 2019
Building Type: Residential
The 42 high-rise building on the Jawaharlal Nehru Road in Kolkata, West Bengal, has been erected. The 65-storey building 'The 42' is 268 meters in length. It has stripped the title of the highest building from the Imperial Building in Mumbai. There is a large field in front of the building and beyond it, the Hooghly River looks to be flowing.
It is the only skyscraper in India that fits the top 10 list but is situated in Kolkata, not Mumbai. This building is around 260 metres (853 ft) in height. The building contains a total of 65 floors in its structure. This structure also serves the purpose of residential housing tenants.
According to the archives, the Maharaja of Darbhanga owned the land where the building now stands. Another one of Hafeez Contractor's architectural creations, this one is this building.
These four companies—Mani Group, Salarpuria Sattva Group, Diamond Group, and Alcove Realty—were the primary developers for the group. On the other hand, ACC India Private Limited served as the primary contractor. The building is a stunning addition to the already impressive skyline of Kolkata.
2. The Imperial:
City: Mumbai
Height: 256 meters (840 ft)
Floors: 60
Year: 2010
Building Type: Residential
The Imperial Building of Mumbai used to be the highest building, but now it has come in second. Its design was designed by the famous architect Hafiz Contractor. This building of South Mumbai may have snagged the title of being the tallest building in India today, but it is still an identity of Mumbai.
The place of this building used to be a slum, but afterward, the people have been shifted to the new place. The building is about 256 meters (840 feet) high. It has two separate towers with 60 floors. This is the joint venture project of Shopurji Palonji and Dilip Thakar, which was created in 2010.
Being amongst the tallest tower in India, it is definitely a signature of novelty embellishing the Commercial Queen. Here, the tremendous efforts of the protagonists provide state-of-the-art amenities escalating the spirit of ecstasy, taking to flight the fantasies of the crème de la crème.
The occupants of this wonder are those whose cerebral acute have catapulted them to instant distinction in their respective fields, those who have exceeded the conventional boundaries of their trade and tackled every facet of their life with a keen intellect.
Choosing an opulent home here is harmonious with paradise. Just a whisper of 'The Imperial' is enough to turn all lows into highs. Ultimately, 'every status has to have its symbol'.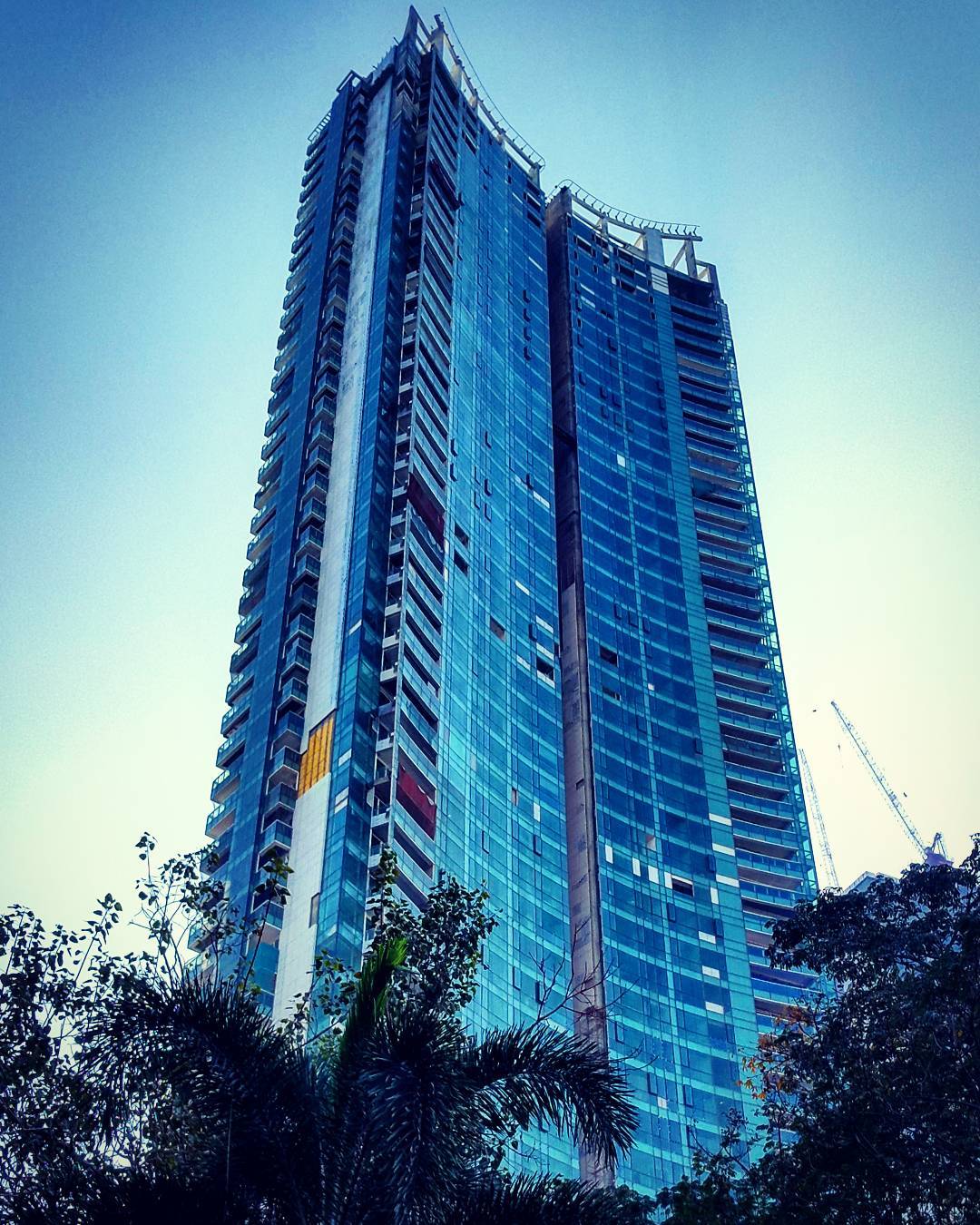 3. Ahuja Towers:
City: Mumbai
Height: 248.5 meters (815 ft)
Floors: 54
Year: 2014
Building Type: Residential
Ahuja Tower is currently the third-highest building and the second-tallest in Mumbai. It is about 248.5 meters high (815 feet) high. It has 54 floors and is completely residential.
Completely Glazed Facade with signature crown Double height covered drop-off zone Air conditioned lobby cum lounge with a 28 ft high water features a separate entry for residents and services high-speed private elevators for residents 13 ft. high ceiling customized apartments with a stunning sea-view Exclusive 4 BHK apartments and limited edition 6 BHK penthouses Advanced home automation system.
Rohit Sharma, the star of the Indian cricket team, lives in Ahuja Towers, another residential property in Mumbai's Prabhadevi. This is one of the best buildings in the area and was constructed by Ahuja Constructions. The 55-story building was finished in 2019.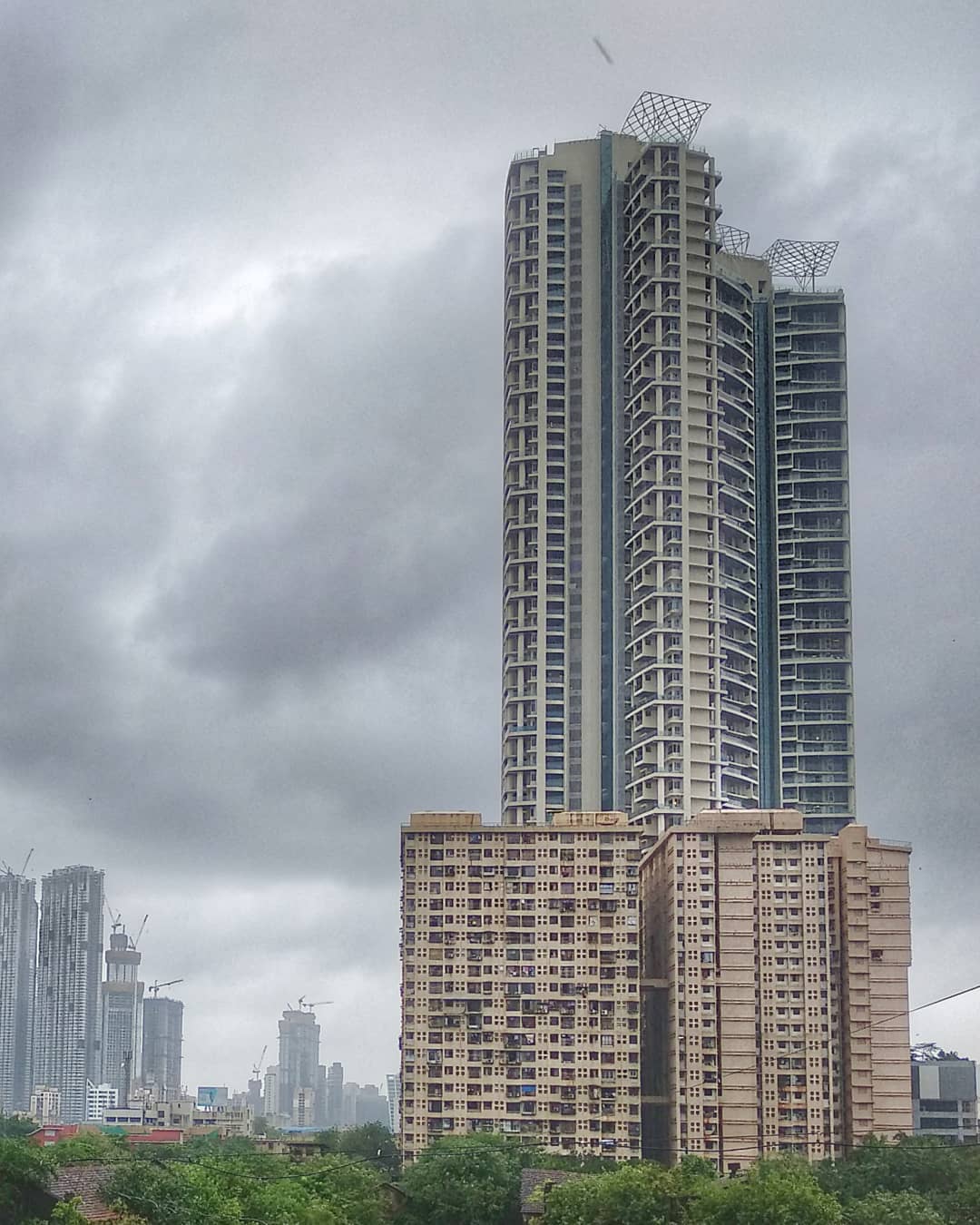 4. One Avighna Park:
City: Mumbai
Height: 247 meters (810 ft)
Floors: 64
Year: 2017
Building Type: Residential
One Avighna Park is a well-designed and well-connected apartment project located in Mumbai South, Mumbai. The 293 units spread over the 3BHK-4BHK-5BHK range in size from 2400 sqft to 4800 sqft. The project is well connected with all the major points of the city. It is conveniently located adjacent to Eastern Express Highway, close to Currey Road railway station, and well connected to High Street Phoenix Mall.
One Avighna Park is a twin 64-storeyed residential building that has two towers of equal height. This luxurious residential building is located in Parel, Mumbai. This building is a brilliant fusion of smart design and cutting-edge architecture.
Also, all the best-in-class amenities and proven energy-efficient technologies make this building Mumbai's most sought-after and coveted residence. This building is designed by the best hand-picked designers and has a range of features like private plunge pools, expansive sun decks, etc., that define true luxury.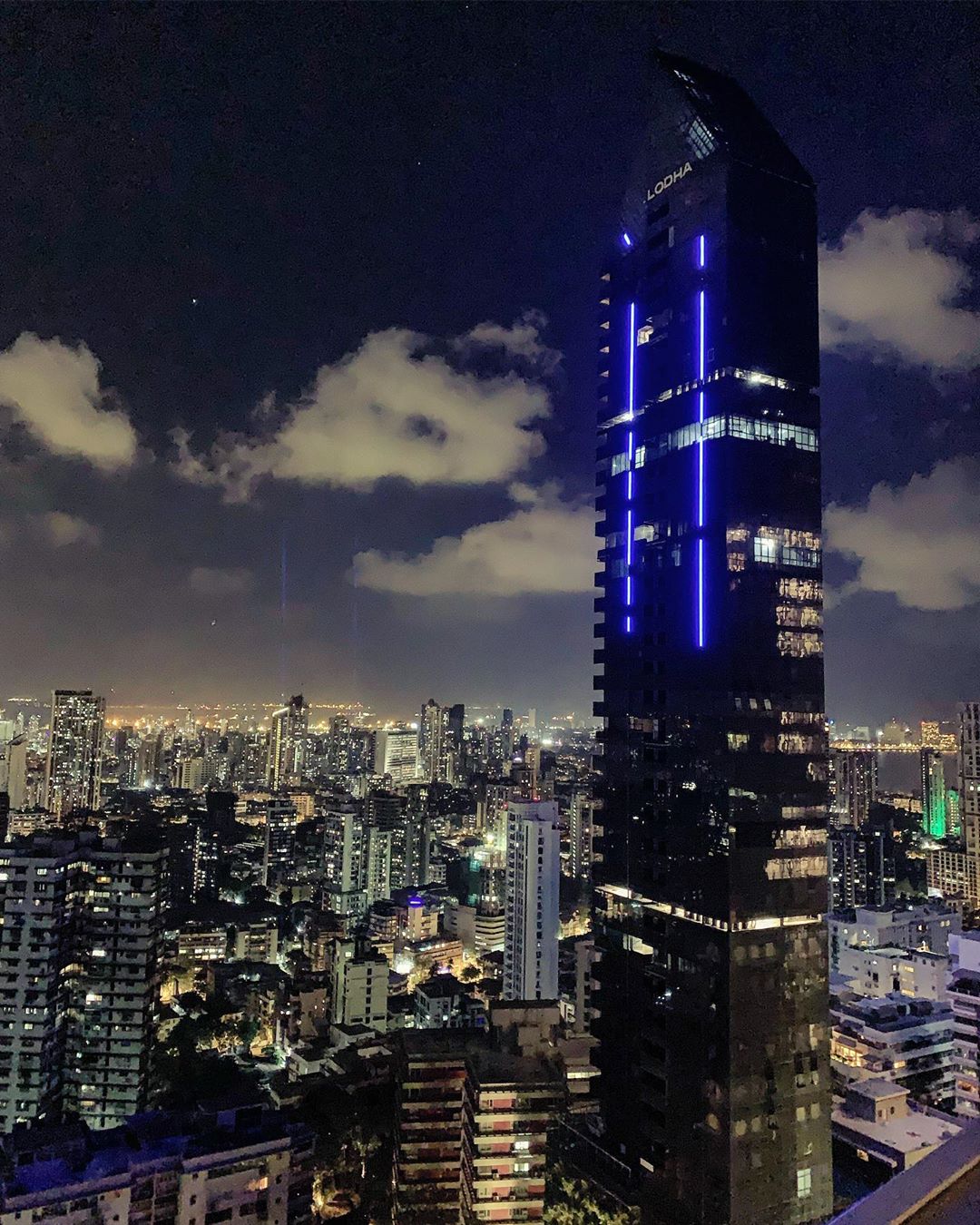 5. Lodha Altamount:
City: Mumbai
Height: 240 meters (787 feet)
Floors: 47
Year: 2017
Building Type: Residential
Lodha Altamount is the fifth largest building in the country, its height is about 240 meters (787 feet). Altamount Road is counted as the world's tenth most expensive street. The 40-storey house is also home to Mukesh Ambani and Kumaramangalam Birla. This building was completed in 2018. Which is located in Mumbai.
Lodha Altamount by The Lodha Group is situated in Tardeo, Mumbai. The combination of the picturesque view and the elegant design of the building will amaze your mind. The pleasing surroundings are enough to make your mind feel completely relaxed after an exhausting day. It will help you for exulting in the freshness of salubrious living.
The spacious rooms and beautiful surroundings around the home will soothe your soul. The artistically designed homes with exclusive interior spaces would attract your soul to live in. The secret of your energy will lie in the space you live in.
At Lodha Altamount, all residents have easy access to some of the truly desired facilities such as the Gymnasium, and Power Backup. If you are a sports lover, there are provisions meant for you such as a Tennis Court, Squash Court, Basketball Court, and Badminton Court.
Other facilities include ATM, Spa/Sauna/Steam, Library, Conference Room, and provisions in the project.
Kids can use the Children's Play Area, nearby apart from Swimming Pool. There is 24×7 Security, Security Guards. Some other provisions include access to Banquet Hall, Community Hall, Party Hall, Landscaping & Tree Planting, and Staff Quarter, There is provision for Closed Car Parking. Come home to Lodha Altamount.
More Recommended Articles:-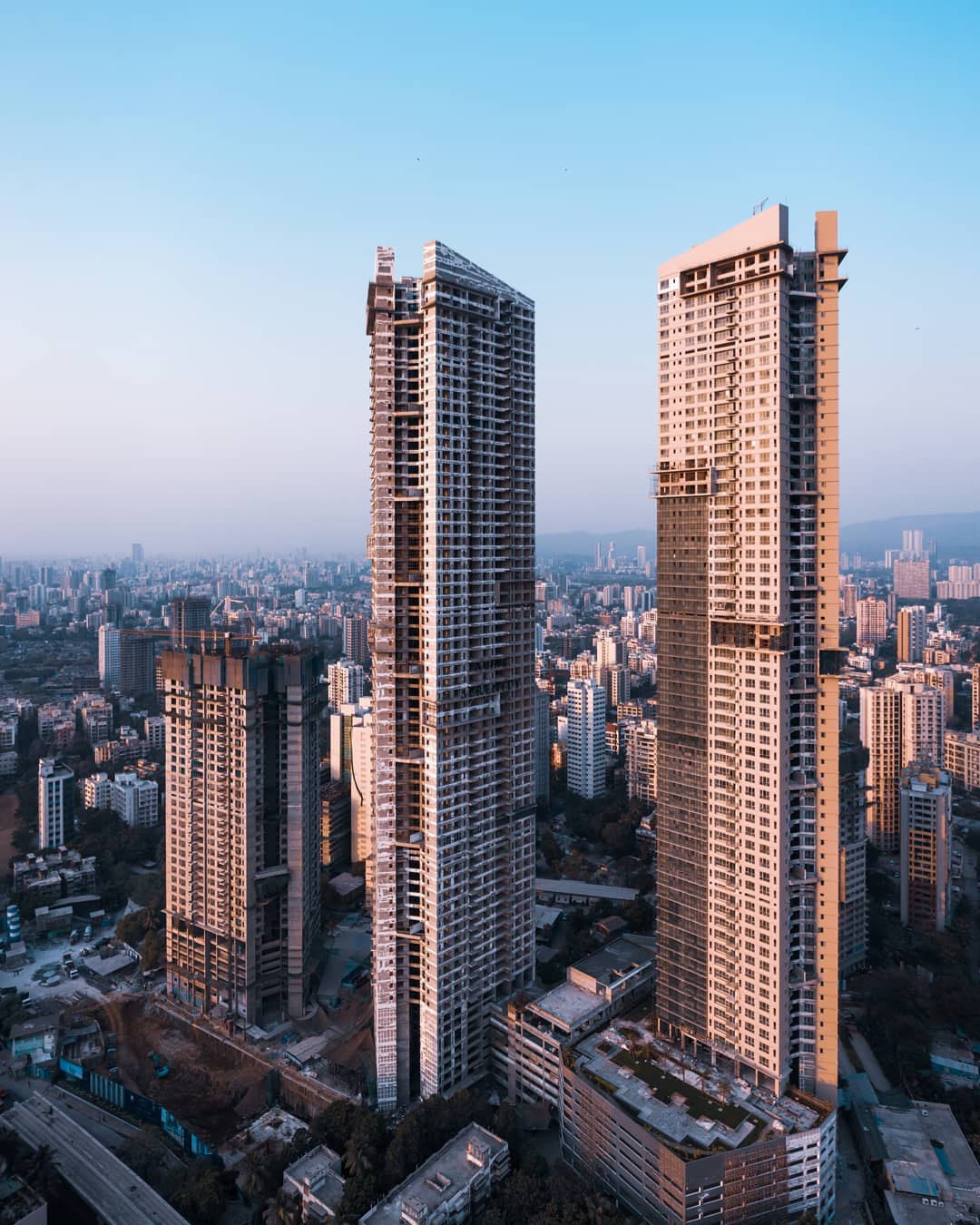 6. Auris Serenity Tower 1 & 2:
City: Mumbai
Height: 235 meters (771 ft)
Floors: 69
Year: 2018, 2019
Building Type: Residential
The Auris Serenity Tower is also located in Mumbai and is the sixth tallest building in the country. It is 235 meters (771 feet) high. Fully Residential This building is 69 storeys wide. This building was constructed in 2018. The second building was constructed in 2019.
Auris Serenity has uniquely designed floor plans and layouts to ensure ease and convenience for its residents. It promises a stress-free life for its residents where privacy and freedom come hand-in-hand for all homeowners. Built for a special few, Auris Serenity Kanchpada has 4 towers in this project, with 68 floors each.
Auris Serenity will be an upscale address as it will be spread over an area of 8 acres, making it one of the most lavishly built projects in the Mumbai Andheri-Dahisar region. There is an impressive range of conveniences for every resident and each home at Auris Serenity will have a beautiful view, ensuring a relaxing atmosphere for its owners after a taxing day at work.
Auris Serenity is an exciting investment opportunity and a chance to own a luxurious Pincode in the making. As per Auris Serenity Price List, a 2BHK Apartment is available at a starting price of Rs. 2.35 Cr while a 3BHK Apartment is offered at Rs. 3.99 Cr onwards.
For a 4BHK Apartment at Auris Serenity, you will need to spend at least Rs. 6.25 Cr.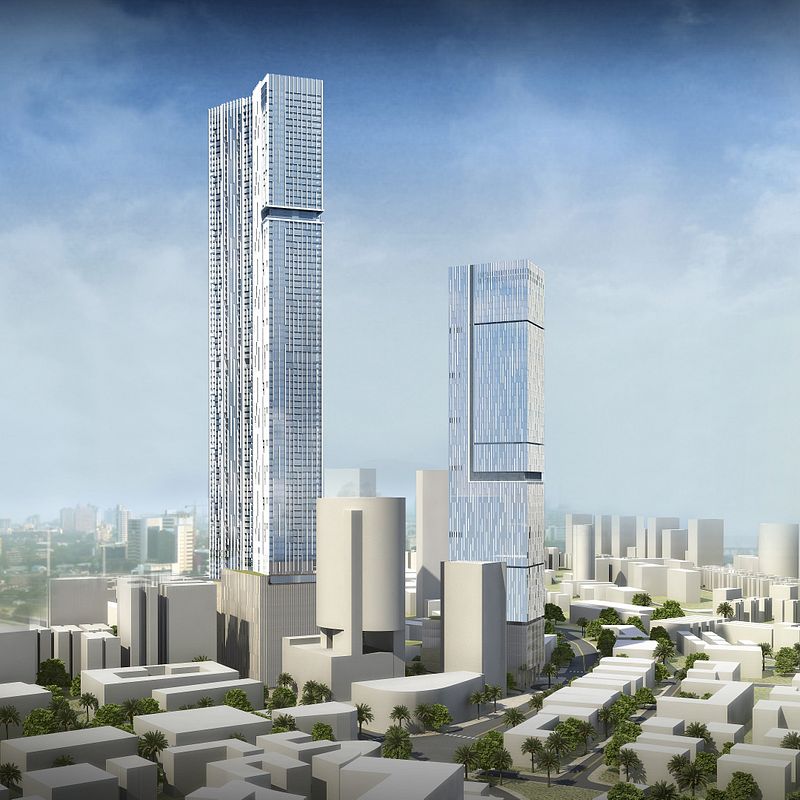 7. Three Sixty West Tower:
City: Mumbai
Height: 255.727 meters (839ft)
Floors: 80
Year: 2011
Building Type: Residential
Mumbai is home to Three Sixty West Tower. It is a mixed-use construction with two towers (A & B), one of which will house the Ritz-Carlton Hotel and the other luxury residential units, and it is supported at ground level by a podium. Tower B, which has more than 80 stories, is higher than tower A, standing 366 meters.
Oberoi Realty began development in 2011. Each apartment has a view of the gigantic sea thanks to the angled towers. Aside from that, it provides a diverse range of lifestyle experiences, including fitness, sports, kid's activities, lounging, leisure, and relaxation zones.
Three Sixty West is situated in an enviable part of Worli Mumbai offering stunning panoramic vistas of the city and the Arabian Sea. The hallmarks of this exclusive residential tower are its contemporary modern design, homes with unheard-of space, incredible sea views, an indoor-outdoor living experience, and amenities that offer sports, fitness, leisure, entertainment, and other customized services all provided by Ritz-Carlton.
Residents who buy homes in Three Sixty West will experience luxury living at its finest not only in Mumbai but in the whole of India.
8. World Crest:
City: Mumbai
Height: 222.5 meters (730 ft)
Floors: 57
Year: 2014
Building Type: Residential
The World Crest is also located in Mumbai, which is 222.5 meters (730 feet) high, and is the eighth tallest building in the country. The building is 57 storeys and was built in 2014. Its work began in 2011 and cost US $ 321 million. Located in Lower Parel, the building is built on an area of ​​about seven hectares.
World Crest by Lodha Group is located at one of the prominent locations of Mumbai at Lower Parel. It is one of the housing enlargement endeavors that offer different garrets to the people. Township will have 310 residential flats which are designed keeping design, architecture, hospitality, and modern lifestyle needs in mind. Township offers uber-luxurious 3 BHK and 4 BHK residential apartments.
Some of the highlighted landmark near the project includes Jaslok Hospital & Research Centre at 4.9 km, High Street Phoenix at 1.8 km, Green Lawns High School at 5.7 km, and Dadar ST Bus Stop at 3.1 km
A magnificent 17-acre estate ensconced in the Golden Mile, the glittering stretch that comprises some of Mumbai's finest residences, business spaces, and luxury hotels, The World Towers embodies global standards in luxury.
The Avenue, an elegant boulevard lined with palm trees, boasting some of the finest gourmet restaurants, ushers you into a grand landscaped entrance courtyard extending over almost 100,000 sq. ft. Here, on a 5-acre podium, amidst gardens and serene water bodies, The World Towers soar into the sky.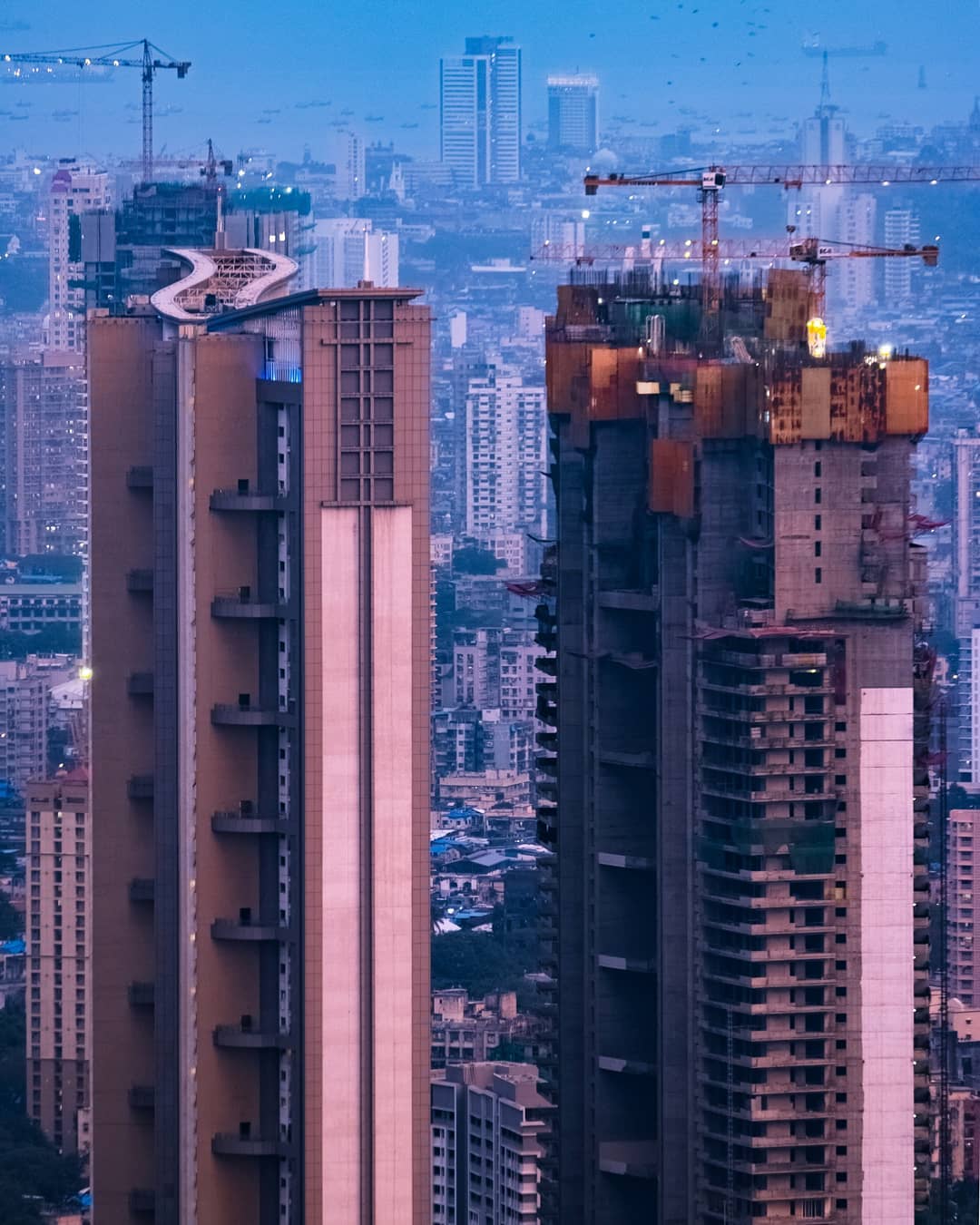 9. Lodha Bellissimo:
City: Mumbai
Height: 222 meters (728 ft)
Floors: 53
Year: 2019
Building Type: Residential
It is ranked 7th on the list of India's tallest skyscrapers. Lodha Bellissimo is located in Mumbai, Maharashtra. The height of the building is 728 feet and it has 53 floors. The building has a parking capacity of 500 cars. Construction of the apartment started in the year 2006 and was completed in 2012.
Lodha Bellissimo by Lodha Group offers plush apartments located in the prime area of Mahalaxmi, Mumbai. The idea is to provide the residents with a house of peace where they can relax and rejuvenate forgetting their work and busy schedule.
It provides the residents with all the basic amenities apart from all the luxuries that come with the house. Homes are spacious and provide reasonable privacy along with high-class security.
Every apartment is designed to give you a moment of relaxation within your space. With the perfect blend of comfort and world-class amenities, Lodha Bellissimo is the ultimate destination where you can discover exclusive life within the confines of your home.
The Lodha Bellissimos floor plan features configurations of 3 BHK and 4BHK apartment units in carpet areas ranging from 2394 sq ft to 3000 sq ft property holds 266 apartment units Lodha Bellissimo's brochure provides more details about the property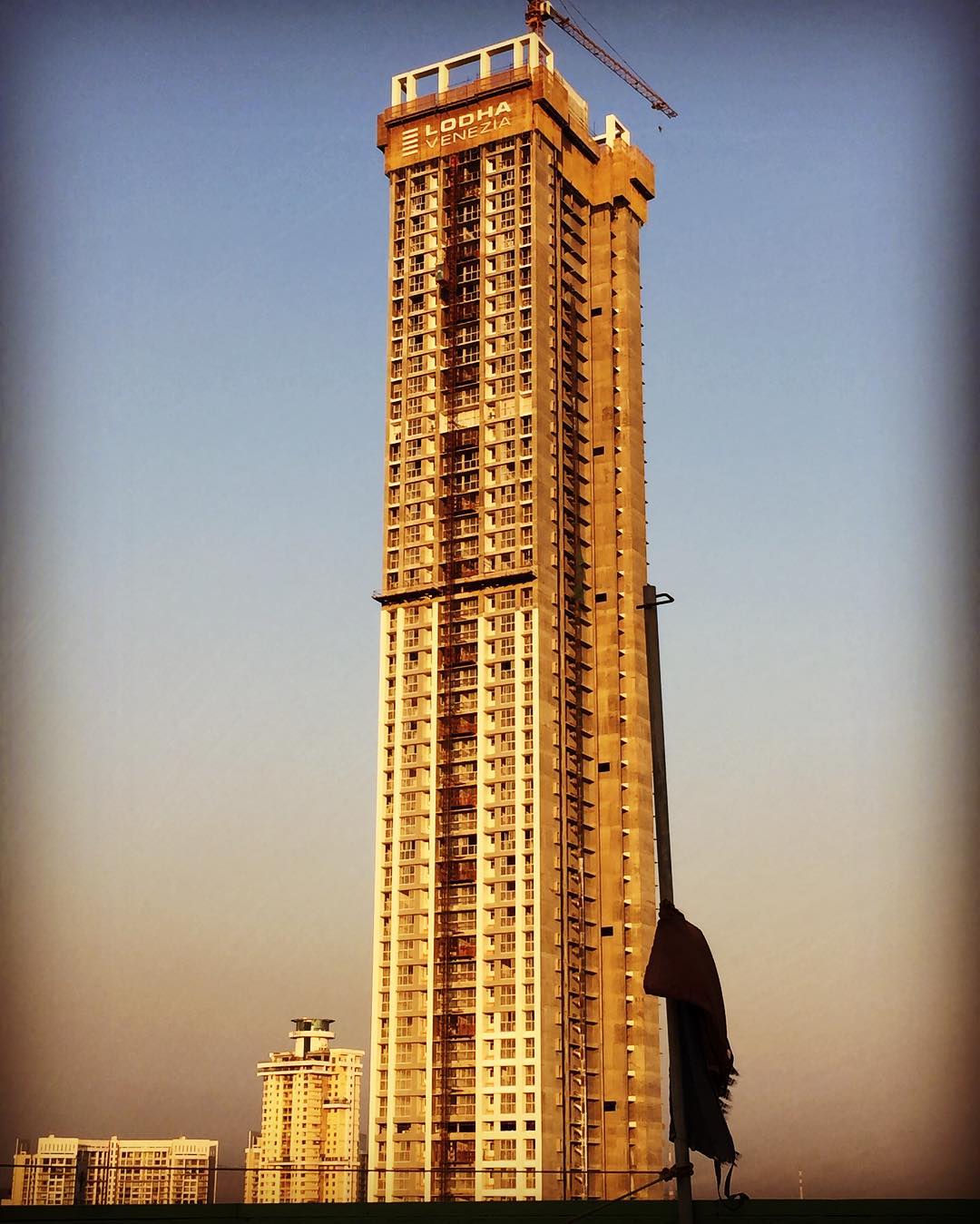 10. Lodha Venezia:
City: Mumbai
Height: 213.5 meters (700 ft)
Floors: 68
Year: 2017
Building Type: Residential
Lodha Venezia is the ninth tallest building in the country, which is more than 213 meters (700 feet) tall. This building is 68-storey and was completed in 2017.
Those who live at LODHA Venezia are truly well-connected. The dream residences are also situated in a dream location in one of Mumbai's most upscale vicinities – Parel. Parel is an emerging business and lifestyle hub of infrastructure projects like Phase-2 of Monorail, Mumbai.
Its strategic location endows it with Worli-Sewri Elevated Link Road and the Mumbai excellent access and connectivity to business, Port Trust's plans to open up land for entertainment and cultural centers. Upcoming development showcases Parel's promising future.
Lodha Venezia has been designed to enrich life in a responsible manner, and safeguard its natural splendor for all time. Incorporating every system and process to protect and preserve the environment.
Lodha Venezia perfects perfection. It is a shining example of what can be achieved when technology and talent meet. A rare amalgamation of cutting-edge engineering, state-of-the-art architecture, and skilled craftsmanship, it gives you everything you need for life in the fast lane.