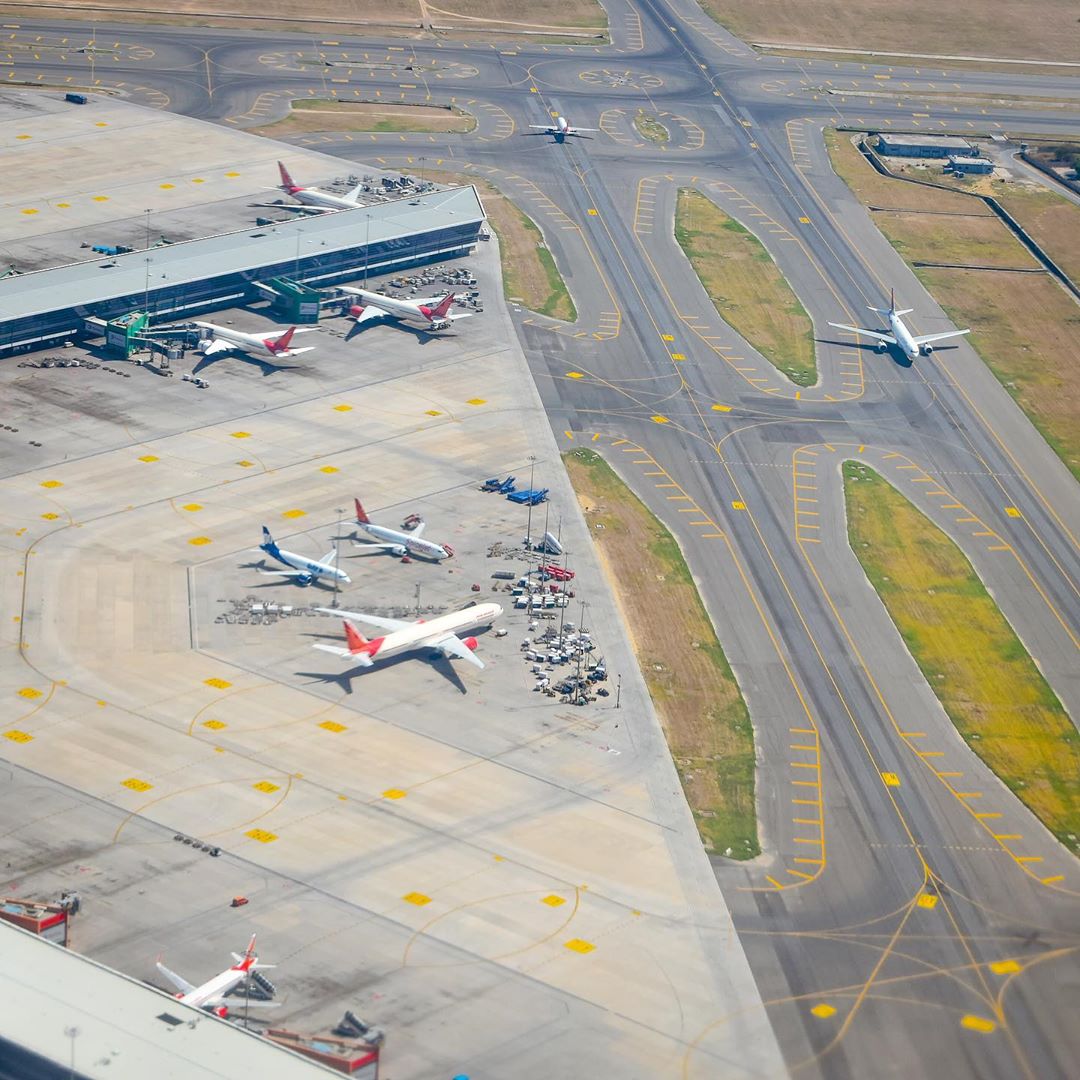 Indira Gandhi International Airport is the largest airport in India. It was built in the year 1930. The IATA code for the airport is DEL. ClearTrip information about various airline brands that are operated from New Delhi airport. So, here I am going to give you some information on Indira Gandhi International Airport.
There are various national and international airlines that operate from New Delhi Airport, among which airline brands are mostly operated are AirMark Indonesian Aviation, Jet Airways, JetLite and Jet Connect. Apart from this, the most popular areas are from New Delhi, from New Delhi to Mumbai, New Delhi with 203, 112 respectively weekly flights to Bengaluru.
Airport Details:-
Name: Indira Gandhi International Airport
State: Delhi
Address: New Delhi, Delhi 110037
Phone: 91 124 3376000
E-mail: [email protected]
Website: http://www.newdelhiairport.in/
Location:
The biggest airport in India, spread over a territory of 5,106 sections of land (2,066 ha), is arranged in Palam, 15 km (9.3 mi) south-west of the New Delhi railroad station and 16 km (9.9 mi) from New Delhi downtown area. Named after the previous Prime Minister of India Indira Gandhi, it is the largest airport in India in India as far as traveler traffic since 2009.
It is likewise the busiest airplane terminal in the nation regarding load traffic, overtaking Mumbai during late 2015. In the schedule year 2018, it was the 12th busiest airplane terminal in the world and 6th busiest air terminal in Asia by traveler traffic dealing with almost 70 million travelers.
It is one of the world's largest airport in India. The arranged development program will build the air terminal's ability to deal with 100 million travelers by 2030.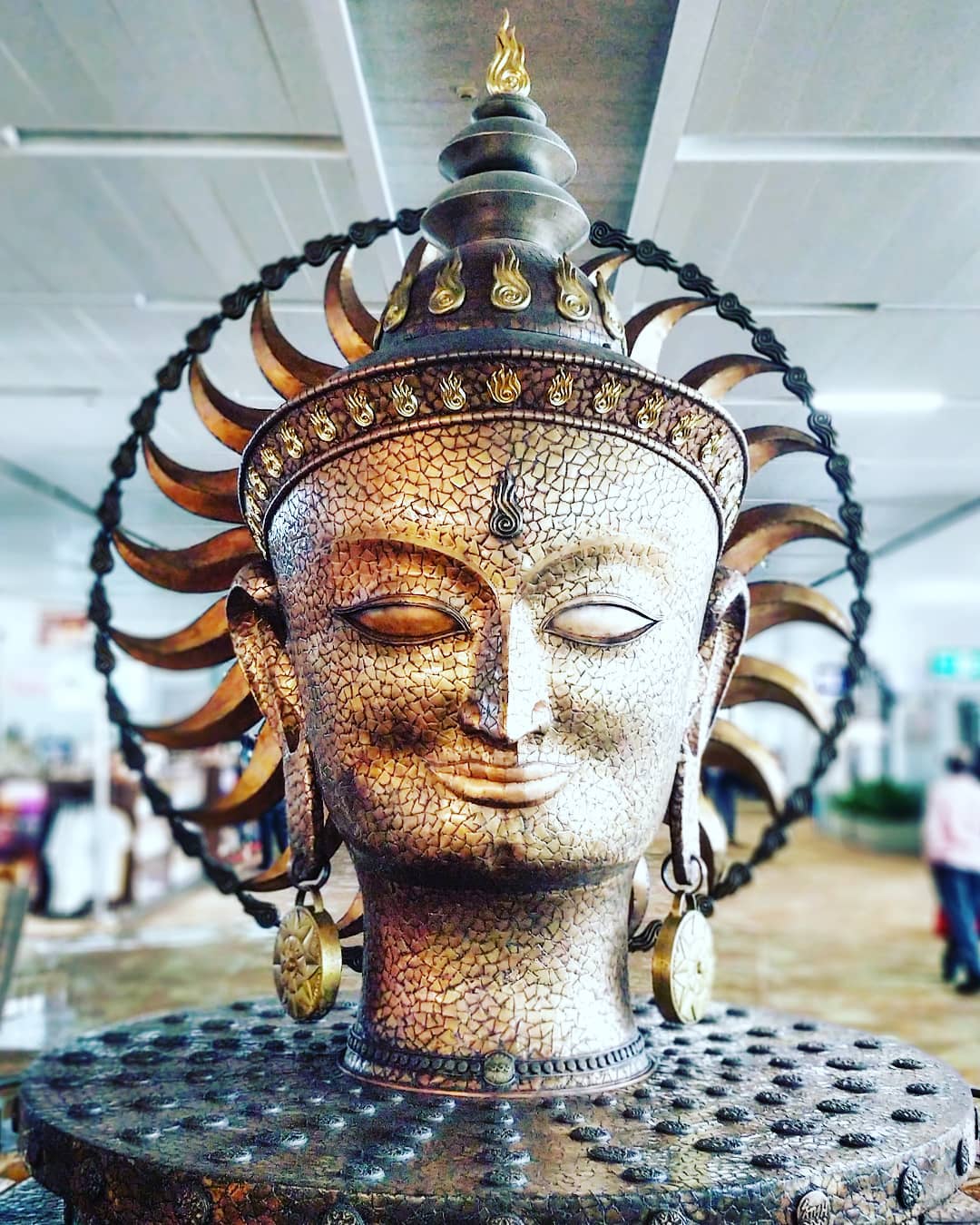 Management:
The airplane terminal was worked by the Indian Air Force before its administration was moved to the Airports Authority of India. In May 2006, the administration of the air terminal was ignored to Delhi International Airport Limited (DIAL), a consortium driven by the GMR Group. In September 2008, the largest airport in India introduced a 4,430 m (14,530 ft) runway.
With the initiation of activities at Terminal 3 of every 2010, it turned into India's and South Asia's biggest flying center point. The Terminal 3 building has an ability to deal with 34 million travelers yearly and is the world's eighth biggest traveler terminal.
The air terminal uses a propelled framework called Airport Collaborative Decision Making (A-CDM) to help keep takeoffs and landings timely and unsurprising.
Terminals:
IGI Airport fills in as a noteworthy center point or a central goal for a few Indian transporters including Air India, Air India Regional, IndiGo, SpiceJet, GoAir and Vistara.
Roughly 80 carriers serve this air terminal. At present, there are three dynamic booked traveler terminals, a committed Hajj terminal, and a load terminal.
This is the largest airport in India.
Domestic and International Operations
Terminal 3 is utilized for global tasks. All the Indian transporters working universal flights (the Indian bearers working for global flights as on 29 March 2019 are Air India, AirAsia, Indigo, SpiceJet and GoAir. Vistara has likewise been allowed to work for global flights) and outside carriers utilize this Terminal 3 for flying their airship from and to Delhi.
To the extent residential tasks are concerned, it is again this Terminal 3 which is utilized for that reason via Air India, AirAsia, and Vistara.
GoAir utilizes Terminal 2, while Indigo and SpiceJet utilize both Terminal 1 and Terminal 2 for their residential tasks. This is the largest airport in India.
Terminal 1:
Terminal 1 is at present utilized by minimal effort transporters IndiGo and SpiceJet. DIAL is attempting to grow Terminal 1 and improve its yearly traveler dealing with limit from the present 18 million to 30 million inside four years by 2022. This is the largest airport in India.
Terminal 1A:
Terminal 1A was worked in the late 1980s to take into account Indian Airlines. It must be renovated after a flame gutted the insides and DIAL altogether overhauled the terminal.
It was utilized via Air India for its Airbus activities until it moved to the new Terminal 3 on 11 November 2010. The terminal is presently shut and is relied upon to be torn down on the finishing of more current terminals. This is the largest airport in India.
Terminal 1C:
Terminal 1C is utilized uniquely for local landings. The terminal has been updated with a recently extended welcome region and bigger baggage reclaims area with eight belts. This is the largest airport in India.
Terminal 1D:
Terminal 1D is the recently manufactured local takeoff terminal with an all-out floor space of 53,000 m2 (570,000 sq ft) and has an ability to deal with 15 million travelers each year.
Terminal 1D initiated activities on 19 April 2009. It has 72 Common Use Terminal Equipment (CUTE) enabled check-in counters, 16 self-registration, and 16 security channels. This is the largest airport in India.
Terminal 2:
Terminal 2 was opened on 1 May 1986, at a cost of ₹950 million and was utilized for International flights until July 2010 when activities moved to T3.
After this, the terminal stayed operational for just three months out of each year taking into account Haj flights In 2017, subsequent to patching up terminal 2 at an expense of ₹1 billion, DIAL moved tasks of GoAir to the terminal from 29 October so as to proceed with development work of T1. Now, GoAir alongside SpiceJet and Indigo works its day by day flights from this terminal. This is the largest airport in India.
Terminal 3:
Structured by HOK working in the conference with Mott MacDonald, the new Terminal 3 is a two-level structure spread over a zone of 20 sections of land (8.1 ha), with the lower floor being the landings zone, and the upper floor being a takeoffs zone. This is the largest airport in India.
This terminal has 168 registration counters, 78 aerobridges at 48 contact stands, 54 stopping coves, 95 movement counters, 15 X-ray screening zones, for less holding up without times, duty shops, and different highlights. This new terminal was coordinated to be finished for the 2010 Commonwealth Games, which was held in Delhi and is associated with Delhi by an eight-lane Delhi Gurgaon Expressway and the Delhi Metro.
The terminal was formally initiated on 3 July 2010. Every worldwide aircraft moved their tasks to the new terminal in late July 2010 and all full-administration local bearers in November 2010. This is the largest airport in India.
The entry zone is furnished with 14 baggage claims. T3 has India's first automated leaving management and direction framework in a multi-level vehicle leave, which includes seven levels and a limit of 4,300 autos.
Terminal 3 shapes the primary period of the air terminal extension which probably incorporates the development of extra traveler and load terminals (Terminal 4, 5 and 6). This is the largest airport in India.
Local full-administration aircraft work from Terminal 3 including Air India, the national transporter. The Tata & Singapore Airlines airline joint-venture Vistara additionally works from Terminal 3. AirAsia India, in spite of the fact that a minimal effort carrier, additionally works for its local flights from this terminal. This is the largest airport in India.
WorldMark is an up and coming blended use venture in the Aerocity hospitality region close Terminal 3. This is the largest airport in India.
Terminals 4, 5 and 6:
Terminals 4, 5 and 6 will be worked at a later stage, which will be activated by development in rush-hour gridlock, and once finished, every universal flight will move to these three new terminals, while Terminal 3 will at that point exclusively be utilized for taking care of residential air traffic.
A new cargo handling building is also planned. According to Delhi International Airport Limited (DIAL), these new terminals will increase the airport's annual passenger volume capacity to 100 million.
DIAL submitted a plan in 2016 to the then aviation secretary R N Choubey regarding the expansion of the airport with a new fourth runway and Terminal 4 in a phased manner.
The Master Plan of Airport in 2016 was then reviewed and updated by DIAL in consultation with the Airports Authority of India. The terminal construction will start after completion on the fourth runway and expansion of terminal 1 and 3.
Cargo:
The air cargo complex is located at a distance of 1 km (0.62 mi) from T3. It consists of separate brownfield and greenfield cargo terminals. The cargo operations at the brownfield terminal are managed by Celebi Delhi Cargo Management India Pvt. Ltd., which is a joint venture between Delhi International Airport Private Ltd (DIAL) and the Turkish company Celebi Ground Handling (CGH).
CGH was awarded the contract to develop, modernize, and finance the existing cargo terminal and to operate the terminal for a period of twenty-five years by DIAL in November 2009.
It started its operations in June 2010. In addition to the existing terminal, a new greenfield terminal is being developed in phases by Delhi Cargo Service Centre (DCSC), also a joint venture between DIAL and Cargo Service Center (CSC). The Greenfield cargo terminal project consists of two terminals built over a plot of 48,000 square meters and 28,500 square meters respectively.
Phase-1A of the project has been completed and is fully operational. Once the entire project is completed, these two new terminals will have an annual handling capacity of 1.25 million tonnes. The cargo operations of the airport received the "e-Asia 2007" award in 2007 for "Implementation of e-Commerce / Electronic Data Interchange in Air Cargo Sector".
Recommended Articles:-