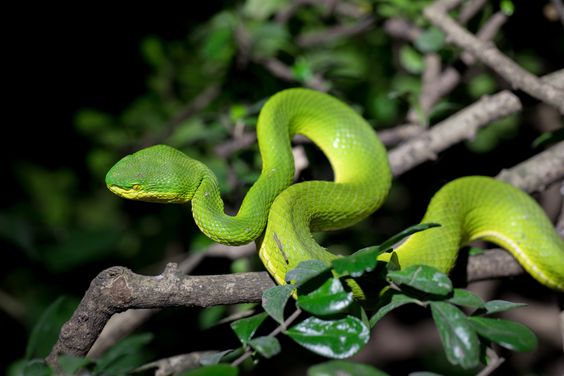 Snakes have always been a subject of curiosity among people. Some people consider them synonymous with fear, while some people give them the status of the most beautiful creature in the world. There are many Snake Parks in India, where you will get to see different species of snakes closely. Today we are telling you about these Snake Parks. So, Here See the snake park in India.
Snake Park In India:
Today there are some 270 species of snakes in India, and 60 of these species are highly poisonous. The king cobra found in India is one of the most beautiful and most poisonous snakes in the world. In this sequence, if we talk about the 4 most poisonous snakes of India, then we find that the Indian cobra, karait, rasal viper and saw scale wiper popularly known as Nag are the most poisonous snakes here. The snake and python or python are among the longest snakes in the world.
1. Kolkata Snake Park, Kolkata:
KolkataSnake Park is the first snake park in eastern India. This snake park was established by the efforts of a famous veterinarian and wildlife mentor, Srideepak Mitra. Calcutta Snake Park is spread over 2 acres of lush green land which has proved to be an ideal place for snake protection. Currently, the park is home to some rare species of snakes as well as popular breeds. There are a large number of tourists visiting the species of snakes. It is a very beautiful snake park in Calcutta. It is also a zoo with other reptiles, mammals, and birds. The Yellow Monitor Lizard is one of the major attractions here. Different species of snakes can be easily spotted here and any information related to them can be gathered. This is one of the snake park in India.
Location: 31, Hindustan Park, Kolkata, West Bengal 700029
2. Guindy Snake Park, Chennai:
Guindy Snake Park or Chennai Snake Park Trust is India's first reptile park. This special park of Serpo was established in 1972. This is one of the snake park in India. This park Guindy Snake Park is located next to Guindy National Park in Chennai. This reptile park is home to many Indian snakes as well as exotic species. Various species of snakes can be easily spotted here. The park is replete with species of snakes. Guindy Snake Park is also a breeding and conservation center founded by Romulus Whitaker, a renowned herpetologist. Some important information related to the park:
Location: Raj Bhavan Post, Guindy, Chennai, Tamil Nadu
Timing: 9 am – 5:30 Pm
Entrance Fee: 10 ₹ for children and 20 ₹ for adults. snake park in India
3. Parasinikaduva Snake Park, Kannur:
Parsinikaduva is known not just for Muthappan Temple but for a beautiful snake park. Parsinikaduva Snake Park has many species of poisonous and non-poisonous snakes attracting many visitors to Kannur. This is one of the snake park in India. The most special thing about the park is that there are species of snakes, both poisonous and non-poisonous. Kerala also has a research and conservation center for snakes located just 2 km from NH17. Everyone must have seen and heard about cobra snakes, cobras and big pythons can be easily seen in this park. Much important information is also found in this park related to the species of snakes. Tourists can also see cobras, pit vipers, and pythons in this park. Important information related to the park:
Location: Parsinikaduv Mayyil Roh Parsinikaduv, Kerala snake park in India
Timing: 9 Am – 5:30 Pm
Entrance Fee: Above 5 years- 20 ₹
Above 18 years- 30 ₹
Over 80 years- free
4. Katraj Snake Park, Pune:
Katraj Snake Park is a sensation located inside the Rajiv Gandhi Zoological Park in Katraj, Pune. Katraj Snake Park has a large variety of snakes like cobra, Indian rock python, viper, and a king cobra. This is one of the snake park in India. The specialty here is that organized forum awareness programs are done to eradicate misconceptions about snakes. The event also focuses on providing a scientific approach to species conservation. People are educated to avoid bad treatment of snakes for religious purposes. Therefore, Katraj Snake Park is one of the famous snake parks in India. Important information related to the park:
Location: Pune, Satara Road, Katras Dairy, Katras, Pune, Maharashtra
Timing: 9 am-5pm
Entrance Fee: 25 ₹ for adults and 10 ₹ for children. snake park in India
5. Bannerghatta Snake Park, Bangalore:
Bannerghatta Snake Park forms a stretch of Bannerghatta National Park in Bengaluru. This is one of the snake park in India. It is one of the major attractions of the zoo. Snake Park is definitely a seeker with exotic varieties of reptiles. Therefore, Bannerghatta Snake Park is one of the best snake parks in India. Here a large flock of snakes can be seen and felt. The species of snakes that are extinct day by day is a matter of concern. Sadly, the snakes here Are also affected by globalization worldwide. There is a dire need to protect them from extinction. Thankfully due to the efforts of wildlife enthusiasts, we are still able to conserve many species of snakes. Unfortunately, they are also threatened by some religious customs, which are proving dangerous to snakes. Therefore, it becomes necessary for us to educate about snakes. Important information related to the park:
Location: Bannerghatta Road Bannerghatta, Bangalore India
Entrance Fee: Rs 80 for Parks (adults) and 40 children. snake park in India
Related Articles:-