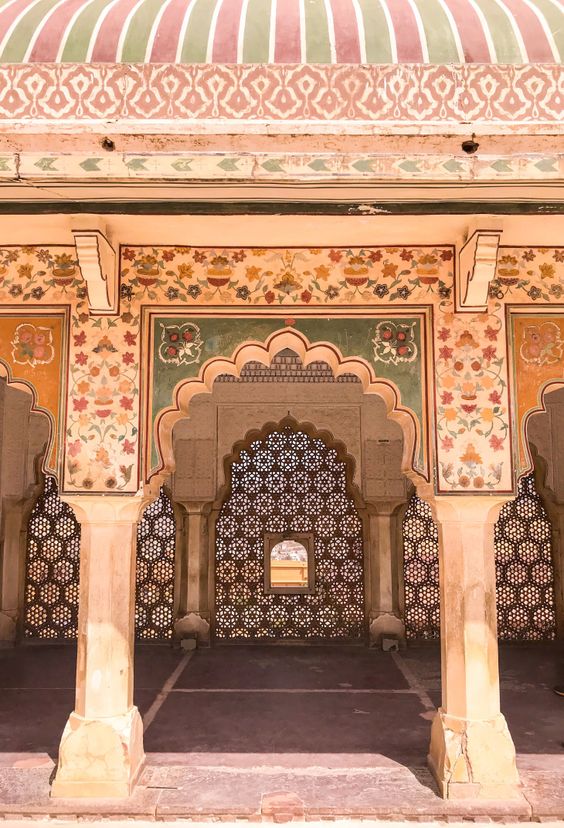 Jaipur, which is 268 km from the capital of India Delhi, is also called Pink City. Jaipur is the capital of the state of Rajasthan. And it is India's 10th most populous city and is one of the famous tourist destinations of Rajasthan. There are many tourist places in Jaipur, but today I am going to give information on the forts of Jaipur. So, see which are those.
Forts Of Jaipur:
The city of Jaipur was founded on 18 November 1727 by Maharaja Jai ​​Singh II, ruler of Aamer, when he had planned to transfer his capital from Amer. It is believed that Jaipur was India's first planned city. The plan was planned according to Vastu Shastra. Architect of Jaipur was Vidyadhar Bhattacharya, a famous architect of Bengal. So, see the forts of Jaipur below…
Amber Fort:
Aamer's fort is one of the main tourist destinations of Jaipur and one of the major attractions, which is situated on the top of the Aravali hill. This fort is popular because of its architectural art and history. Aamer's fort is so famous that here every day there are about five thousand tourists visiting. This fort is situated just 11 kilometers from Jaipur, which is made up of pink and yellow sandstone stones. Ammer's fort is a paradise for tourists and photographers, if you are planning to visit Jaipur's major tourist destinations, then include this fort in your list.
Jaigarh Fort:
Jaigad Fort is a major tourist destination of Gulabi, Jaipur, India, which is a very magnificent structure situated in the city at the top of the hill of 'Teal oil'. This beautiful structure was built in 1726 by the Sawai King Jai Singh II for the protection of the Amber Fort. Let us tell you that this fort goes through an underground route to the Aamer Fort and it is also called the "Fort of Victory". The most important thing about this fort is that this fort is the world's largest cannon and it offers a breathtaking view of the city of Jaipur. If you are going to visit the city of Jaipur then go to see this fort.
More Recommended Articles :-
Nahargarh Fort:
The Nahargarh Fort is a major tourist destination of Jaipur, which is one of the city's many countless palaces and beautiful historical buildings. The Nahargarh fort tells the magnificent and rich history of the city of Jaipur. This fort stands together with Jaipur city's Aamer Fort and Jaigad Fort. Any tourist who travels to Jaipur can not live without seeing this historic fort.