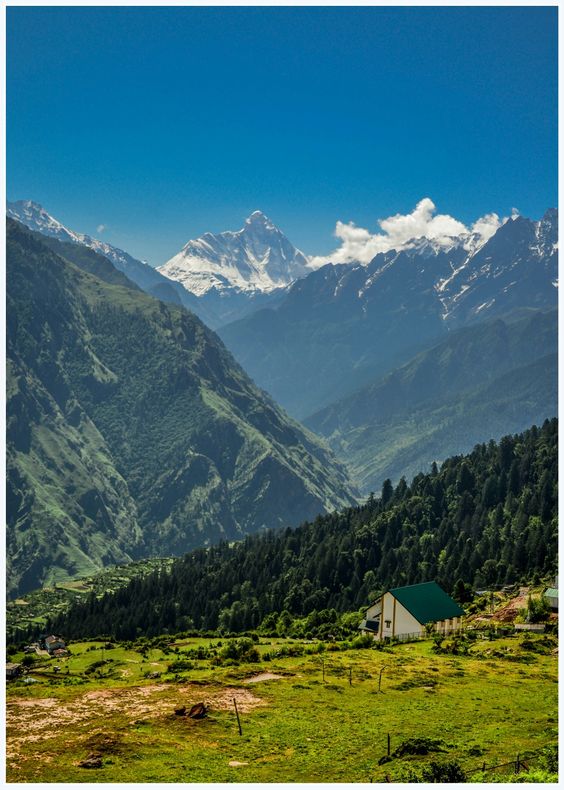 December is a cold month. This month not only gives the fun of cold but also the excitement of the arrival of New Year is there in us. And yes, in the midst of all this, a strong party is formed in the open air to welcome the new year. So, sitting at home and welcoming the coming year is not a better way. However, we understand that cold means different for everyone. Some like snow while some like to avoid it like the disease of plague and spend their days enjoying the sun. In addition, there are different people who want to enjoy the features of the month of December, such as fairs, festivals, and carnivals which take place this month. So, here is our list of the best places to visit in December in India. See this below…
Best Places To Visit In December In India:
Life seems like a good and free bird as soon as a wanderer comes into life. By the way, every season, every month in India is meant to be roamed, but the fun of seeing snow as soon as winter comes is rarely found. In winter, people go to the hill stations to enjoy the snow. December is a month of intense cold. The mountains are filled with snow and the plains are cold winds. So let's see some best places to visit in December in India.
1. Munnar, Kerala:
For all those who have a love for winter at their heart, there is no need to look further, as this destination is perfect for enjoying winter. Where you can experience a golden green carpet in the tea gardens, with the backdrop of fog-covered sloping hills. Can you even start imagining a lower level of calm? No, you can't just sit in your 4-wall homes. Therefore, pack your bags well with warm clothes and go straight to this real winter destination. This is one of the best places to visit in December in India.
2. Auli, Uttarakhand:
The place is an amalgam of the natural winter beauty landscape and is a favorite destination for winter sports lovers. This place attracts people in such a way that it attracts any moths wrapped in fire. And, if you haven't heard, this place has been declared as the winter wonderland of the country! Skiing is synonymous with this place as it has smooth land slopes and a backdrop of snow-capped mountains.
This snow nation also serves as the perfect elevation for seeing Himalayan mountains such as Nanda Devi, Camet and Mana. And do not forget to taste the Garhwali dish. Surely, we don't need to tell you that you can play all day in the snow, make snowmen or throw snowballs at others, I mean, at friends, relatives or acquaintances, not strangers. On. Believe me, this is not Holi, or you can just sleep at your place of residence. Winter morning sleep is one of the best things in the world. This is one of the best places to visit in December in India.
3. Sonmarg, Jammu, and Kashmir:
Okay, at this place, there is really snow here! In December, the temperature here is below zero and you can see the glaciers. If you ask us, Thajivas Glacier is your best destination. Apart from this, skiing, snowboarding, and sled riding are popular sports here. It is so cold here that Christmassy remains in it throughout the month. This is one of the best places to visit in December in India.
4. Kullu, Himachal Pradesh:
Snow can also be romantic. The place is an obvious winter destination for all lovers, evident from the fact that it is frequented by newlyweds at the end of the year. The tall cedar trees with thick layers of snow around the place make double the fun of paragliding, rock climbing, and ice skating. Apart from this, trekking in Kosala-Tree Line, Solang Valley, and Lamadug grassland is very enjoyable. This is one of the best places to visit in December in India.
5. Shimla, Himachal Pradesh:
Last but not least, Shimla is a very favorite travel region of the country in winter. If you are not sure about the whole winter vacation idea, then I ask you to start here. Because here you have everything from the soft beauty of snow to the winter sports. Apart from this, there is a place where you can show the elegance of your classy long coat and shoes because this place is a modern type. This is one of the best places to visit in December in India.
6. Hampi, Karnataka:
What else can be better than sunbathing to avoid the cold during the winter season, so you can experience the rich history and ruins of Hampi by taking soda in your hands. This place is known as a UNESCO World Heritage Site and with this, the place does not disappoint tourists with its natural beauty. Tourists can enjoy visiting the lush green habitats.
Renting a bicycle or going for a walk to nearby places is the best way to experience this beautiful place. Don't forget to visit Hampi Bazaar in Hampi, a statue of Garuda and stone chariot in the Vitthal temple and the Sanapur Lake during your itinerary. This is one of the best places to visit in December in India.
7. Udupi, Karnataka:
A place to visit in winter where your idea of ​​playing with and going to seawater cannot be foolish. The winter season in Udupi is quite pleasant. So here you can enjoy all the activities done in summer in the low sun. There is Malpe beach in Udupi where beautiful creeks are situated amidst large rocks and tourists can experience the coconut trees and the beautiful views of the sea.
Apart from this, tourists can see the beautiful sunset view on Cap Beach and Mattu Beach. In addition, you will end your December holiday with a visit to cultural and historical places. This is one of the best places to visit in December in India.
8. Agra, Uttar Pradesh:
You must be wondering why this place is on the list whereas it is an evergreen destination. But, in the month of December, it becomes quite easy to go sightseeing as the weather becomes quite pleasant in December and tourists do not have to face the heat to roam around.
However, wearing shoes is not allowed inside the Taj Mahal, so in the special month of December, you can go barefoot without scorching your feet. Traveling to this place can be quite comfortable and enjoyable for you. When you go to Agra, do not miss the opportunity to see Fatehpur Sikri. This is one of the best places to visit in December in India.
9. Goa:
Goa, a place that attracts you to the beach (seaside) as well as other reasons that might be the ultimate destination for a December trip. Why? Because December is the time when tourists can experience amazing activities here. First of all, the Sunburn Festival is held here which starts in late December and ends on New Year's Eve. Apart from this, you can also see wild animals at other places in Goa in the month of December. Goa, it also remains spiritual with the feast of St. Francis Xavier. The festivities here last for several days and end with a big fair.
In addition, tourists have lived their lives openly in Goa's hippie culture, Christmas parties, delicious seafood, and of course alcohol. This is why Goa has been called the 'Las Vegas of India'. The love for the casino, the loud EDM party, VH1 supersonic and trance music, is a frequent fireworks attraction to tourists in Goa. Goa also makes you aware of its cultural aspects. Its rich Portuguese heritage and beautiful colonial church are one of a kind experiences. This is one of the best places to visit in December in India.
More Recommended Articles :-
10. Jaisalmer, Rajasthan:
However, a trip to Jaisalmer in the summer season may not be comfortable for you. December is the best month to visit Jaisalmer. This is the time to go camping at Sam Dunes under the night sky or take part in a night safari. With the grace of the Sun God this month you can easily visit sightseeing places like majestic forts, freezing deserts, grand palaces, and magnificent temples. And, if you want to experience 'December Jaisalmer', there is the Magnetic Field Music Festival where talented musicians mesmerize you with their performances. This is one of the best places to visit in December in India.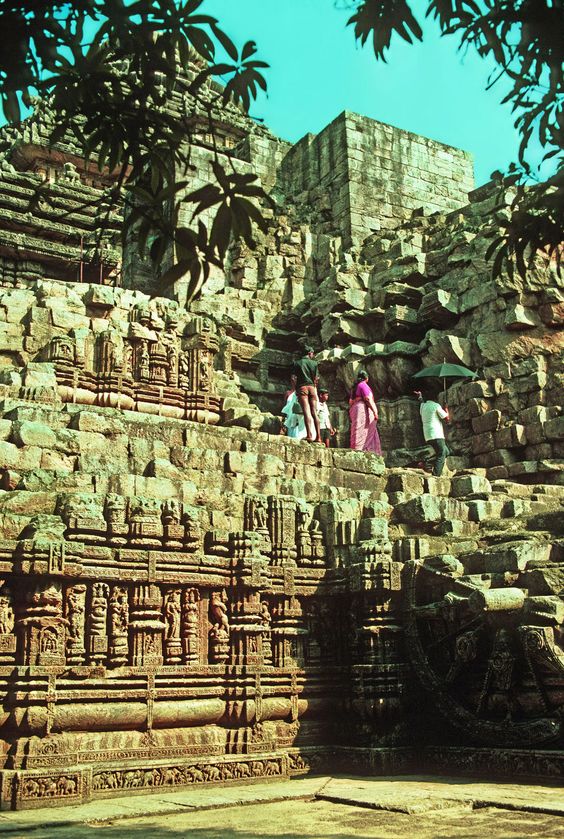 11. Konark, Odisha:
First of all, let's talk about the Sun Temple of Konark which is recognized as a World Heritage Site. On the other hand, the Konark Festival is held here in the month of December. But, guess where it is held? In the precincts of this magnificent temple, dancers from across the country come here to showcase dance forms with their age group ranging from Bhabhavodhak Kathakali to elegant Manipuri dances like classic Bharatanatyam and Odissi. You cannot become their partner with such dances happening in the temple, but you will not be able to live without seeing it. This is one of the best places to visit in December in India.
12. Great Rann of Kutch, Gujarat:
The Great Rann of Kutch has its own charm in the month of December. A Rann festival takes place here, which is the traditional festival of the region. During the ceremony, you can watch folk art, do night safaris on full moon night and enjoy a carnival of music. Also, the most important thing is that the entire white desert dries up, which looks divine white under the night sky. Do not miss watching it at any cost. This is another worldly experience. This is one of the best places to visit in December in India.
13. Shillong:
The northeast city of Shillong is the capital of Meghalaya, known as the 'abode of clouds'. Rich in greenery, mountains, waterfalls, wildlife, crystal clear lakes, rustic village life and pure enjoyment of pleasure, 'Scotland of the East' is one of the best places to visit in December. The winter month is favorable to the taste of visitors. It is a blissful season that makes sightseeing, trekking and other experiences more enjoyable. Take a tour of Nohkalikai and Elephant Falls, Umiam Lake, Living Roots Bridge, etc. Beautiful green scenery soaks your senses all around. This is one of the best places to visit in December in India.
14. Manali:
Nestled between the snow-capped slopes of the Pir Panjal and Dhauladhar ranges, Manali is one of the most popular hill stations in the country. Winter holidays in India are incomplete without a visit to Manali. The hill town of Himachal Pradesh is an adventurous beauty nestled in the lap of the Himalayas on the banks of the river Beas.
Manali is the playground of some of the most unforgettable holidays, from family holidays to romantic honeymoon adventures. December is the month of bliss here, as the snowfall blesses the landscape. Snowsports in Rohtang Pass and Solang Valley, picnics in apple orchards, sightseeing, visit holy temples, pampering in hotels are some of the attractions of your December holiday in Manali. This is one of the best places to visit in December in India.
15. Udaipur:
Udaipur, formerly the capital of the Mewar Empire, is a city in the western Indian state of Rajasthan. Established by Maharana Udai Singh II in 1559, it is set around a series of artificial lakes and is known for its grand royal residences. This is one of the best places to visit in December in India.
16. Kaziranga National Park:
With two-thirds of the world's one-horned rhinoceros population, this national park has been declared as a World Heritage Site. A horned unicorn that nearly defines the area, the park also offers a pleasant surprise to tourists as they spot deer, elephants, bison, Chinese pangolins, Bengal foxes, ribbons, civets, dull bears, leopards, and flying squirrels. Are animals. It can be seen here.
17. Andaman:
If you have found sunny skies, golden beaches, beautiful seas and a bizarre atmosphere on your mind, then pack your bags for a trip to Andaman! Due to the always welcoming season and there is a wide range of fun and outdoor things to do in Andaman. Not to mention a long list of fantastic seafood and quivering places to visit in Andaman which will make your vacation very unforgettable. A paradise for honeymooners, an adventure destination for diving lovers and a delightful island for a peaceful family. These places will welcome you on their vacation to Andaman with fascinating experiences. Although it is a one-year destination, the best season to visit Andaman is winter.
18. Varanasi:
The month of December is an ideal month to visit the holy city of Varanasi. The Ganges river ghats, its temples, and the city are the best in themselves, providing an unforgettable experience to their visitors. Known as the 'spiritual capital of India', Varanasi experiences a mild breeze in December, but it is the best time to create memories here. The city is located on the western bank of the holy Ganges and is a maze of temples, dining joints, shops, and hospices. Enjoy the morning ride and observe the activities going on at the pier. Pay tribute to the gods inside the ancient temples.
19. Jim Corbett National Park:
Jim Corbett National Park is part of the larger Corbett Tiger Reserve, India's oldest and most prestigious national park. Home to a large population of tigers, along with other rare species, it is the ultimate destination for wildlife enthusiasts. To see the National Park in all its glory, visit it during the winter. Divided into five regions to promote tourism in the region, it is actually a storehouse of biodiversity. This is one of the best places to visit in December in India.
20. Mussoorie:
Mussoorie is a famous hill station in Uttarakhand and one of the best places to visit during the winter season in India. Garhwal is also famous as the "Mussoorie Queen of Hills" situated amidst the foothills of the Himalayan ranges. Mussoorie is located at a height of 7000 feet above sea level at a distance of 35 km from Uttarakhand's capital Dehradun. Mussoorie is famous for providing amazing views of the Shivalik Mountains and the Doon Valley and is also known as the gateway to the religious centers of Yamunotri and Gangotri.
If you want to go for a honeymoon or enjoy nature with beautiful hills, then Mussoorie is the perfect place for you. The winter season is considered best for visiting Mussoorie as the entire city is covered in snow sheets during this time. Here the temperature falls to zero degrees at night. However, due to snowfall, the road gets blocked from mid-December to February. Mussoorie experiences significant snowfall in December, January and February.