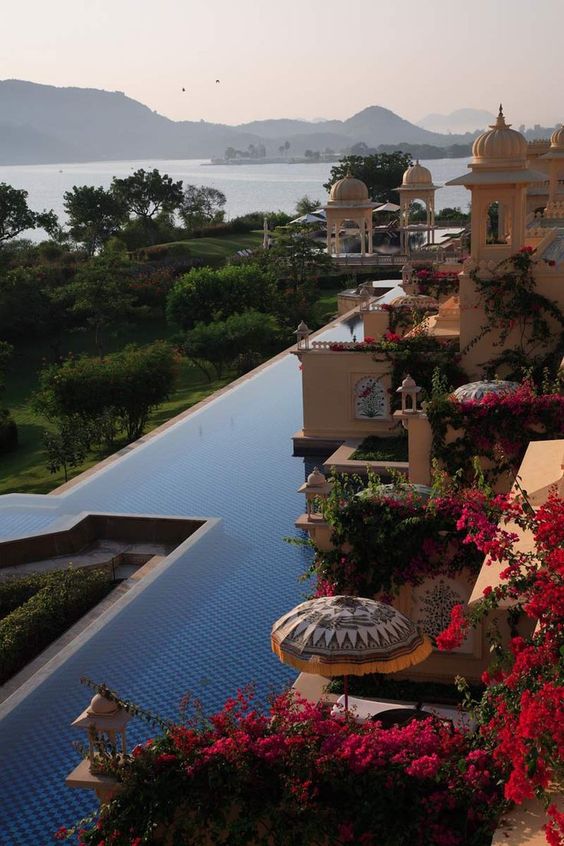 Udaipur is the most beautiful city of India, located in the southern region of Rajasthan. Maharaja Uday Singh of Sisodia dynasty established this wonderful city in 1553 and has been the capital of Mewar ruled by the Sisodia dynasty. Known as the 'City of Lakes', famous for its magnificent forts, temples, beautiful lakes, palaces, museums, and wildlife sanctuaries. This place is a major tourist destination of India and is noted for its rich culture and tradition. So, let's know what is the best time to visit Udaipur.
This city of Rajasthan is also known as "Venice of the East". It is surrounded by beautiful Aravalli hills, which makes it a beautiful and beautiful tourist destination. Udaipur is a delightful place for romance people and hearty holiday in Rajasthan. So, if you are planning to visit Udaipur you should know the best time to visit Udaipur. So, let's see this below…
More Recommended Articles :-
Best Time To Visit Udaipur:
October to March is the best time to visit Udaipur. The winter season is pleasant and it is an ideal time to make the city perfect. With enchanting forts and magnificent palaces, the amazing beauty of Udaipur is worth visiting in winter. The Mewar Festival of Udaipur is held in March every year. The monsoon from July to September is another ideal time to visit Udaipur as it is pleasant and gives relief from the dry climate of Rajasthan.
The wind season is perfect for riding camels and enjoying many activities, such as boating, to make your trip even more fun. The winter season is a good time to enjoy various thrilling activities and indulge your soul. At this time you can do camel riding, trekking, boating, bird watching and more. During this, many beautiful migratory birds fly for Udaipur. There are large numbers of festivals in the winter season. Some of them include Udaipur World Music Festival, Kuhulhargarh Festival, and World Live Heritage Festival
If you are thinking about going to Udaipur, then tell us that the best time to visit here is from October to March. The winter season is a favorable time to visit this city. Being a desert region, Rajasthan is extremely hot in summer due to which one should avoid traveling in this season.