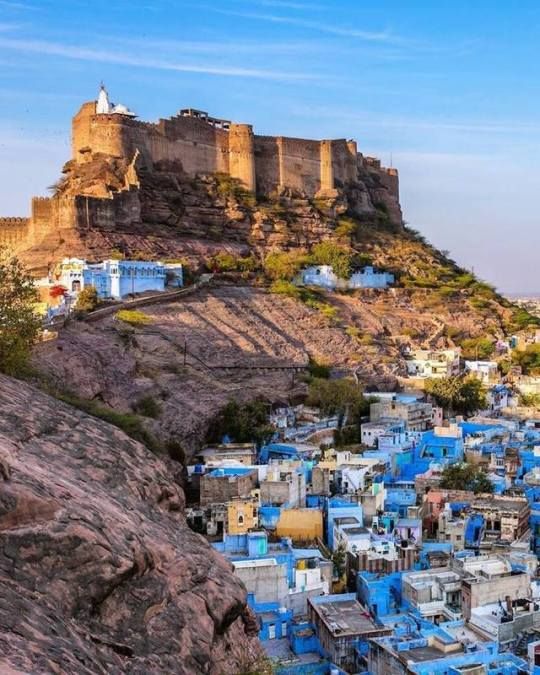 Jodhpur is the second-largest city of Rajasthan. This city is also known as Blue City. Jodhpur city is a fresh reflection of the state of Rajasthan, which takes us back in the 15th century. Jodhpur is a popular tourist destination with many popular forts, places, lakes and other monuments of historical and cultural importance in Rajasthan. So, today in this article, I am going to give information on places to visit in Jodhpur. See these places below…
Places To Visit In Jodhpur:
Jodhpur city is most famous for the architecture of blue homes, temples, snacks, desserts, and monuments. If you want to enjoy all these things in the holidays then you should definitely go to Rajasthan and travel to Jodhpur city. There are many tourist places here that will force you to come here again and again. In this city, you will see a glimpse of royalty and ethnicity traditionally. So, let's see Jodhpur's most famous and beautiful tourist destinations. After traveling to these places, hardly would you like to come back from here.
Mehrangarh Fort:
Mehrangarh fort built in Jodhpur in 1459 by Rao Jodha is one of the biggest forts in the country. This is one of the best places to visit in Jodhpur. It is situated on a hilltop of 410 feet high. Located in the center of the city, this fort covers an area of ​​about 5 kilometers of a hill. Its walls are 36 meters in height and 21 meters in width. The complex carvings, huge courtyards, museums and galleries on the walls of the fort attract tourists from all over the world.
Umaid Bhavan Palace:
Umaid Bhawan Palace is one of the last built places in India. This palace is popular for wonderful design and architecture, which is the center of attraction for Jodhpur tourists. This is one of the best places to visit in Jodhpur. Located within the city's premises, this palace is a mirror for the principality of Jodhpur.
Currently, Umaid Bhawan Palace is divided into three areas, one of which is still owned by the royal family of Jodhpur city. One of the other two has been converted into a heritage hotel. The second is a museum that shows the art of the royal age. The palace was built in 1943 and is still inhabited by the royal family of Jodhpur.
Ghantaghar:
Ghantaghar in Jodhpur is a magnificent clock tower in the city center, built by Maharaja Sardar Singh about 200 years ago. This is one of the best places to visit in Jodhpur. Bazaar and Tower is a journey for travelers who want to see and experience the culture and people of Jodhpur. The Clock Tower is surrounded by street markets, the most famous of which is the Sardar Market, named after the late king. After sunset at this place, one can enjoy the shopping and attractions of the city.
Mandore Garden:
Popular in Jodhpur's tourist spots, the Mandor Garden is one of the best parks to relax. The history of Mandore dates back to the 6th century, even before Jodhpur was established. It accommodates great traditional values ​​and is an excellent example of architecture itself. These parks are located just 9 kilometers north of Jodhpur in the district of Jodhpur, which was the former capital of the Maharaja of Marwar.
Mandore Garden is a part of the more massive Mehrangarh Fort and the temple dedicated to three hundred million Gods is also here. There is also a government museum in the garden, which is full of artifacts and old relics. All these attractions and exciting components of the Mandor Garden attract tourists from all parts of the country. This is one of the best places to visit in Jodhpur.
Jaswant Thada:
Jaswant Thaara is a magnificent monument located in the beautiful city of Jodhpur in the west of Rajasthan. The monument was an inscription made in honor and memory of Maharaja Jaswant Singh II by his son Maharaja Sardar Singh in 1899. It is used as a cremation ground for the Marwar Shahi family till date.
Jaswant Thada is situated between the hills of Jodhpur. This is one of the best places to visit in Jodhpur. It is also called the Taj Mahal of Marwar and attracts tourists from around the world. Jodhpur is considered to be one of the most spectacular architectural sites of the city, situated next to the powerful Jaswant Thad powerful Mehrangarh Fort.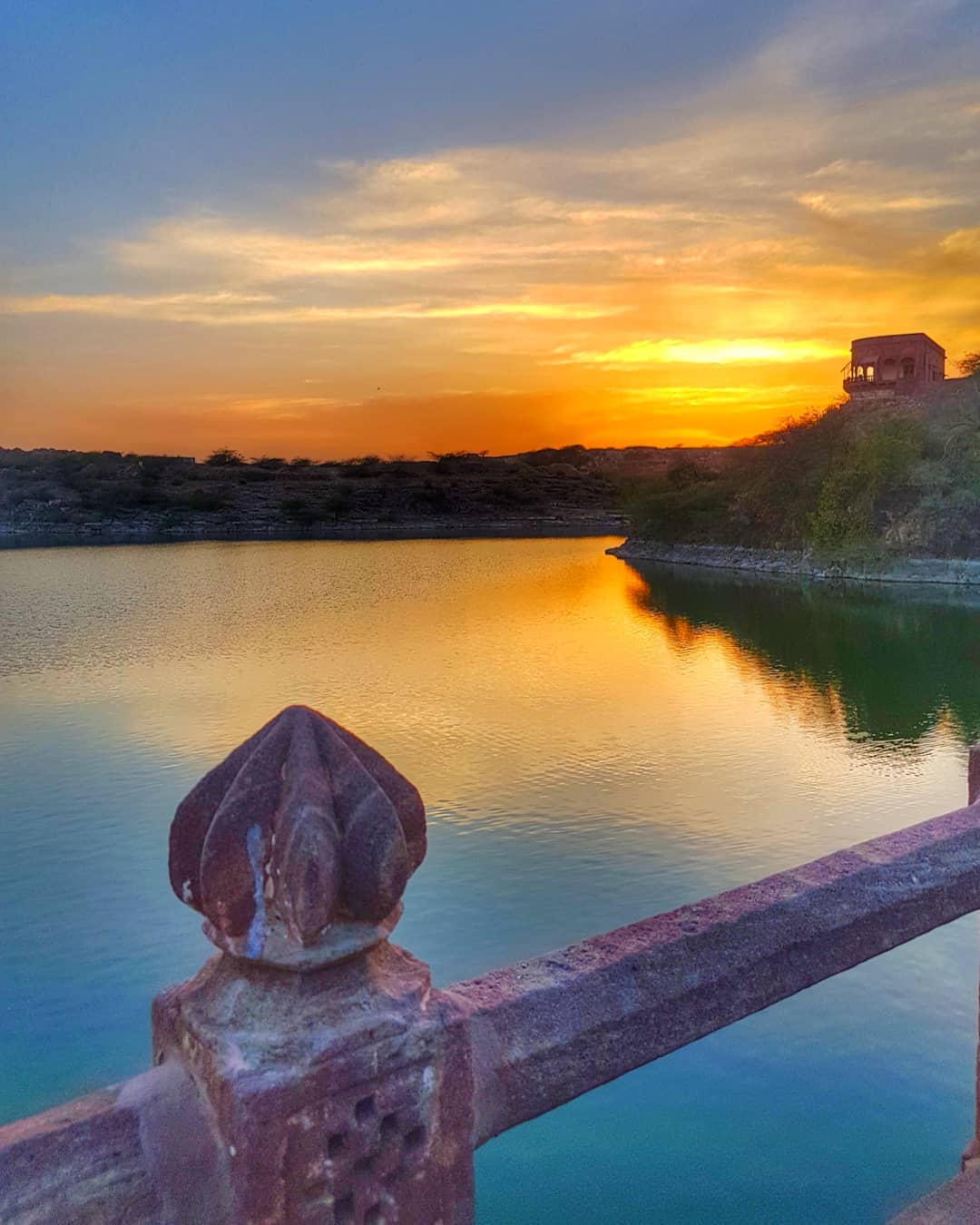 Balsamand Lake:
Balsamand Lake is an artificial lake located just 5 kilometers from the central city of Jodhpur. This is one of the best places to visit in Jodhpur. It was built in 1159 AD by the Gurjara-Pratihara rulers. Maharaja Sur Singh, who was the creator of this artificial lake, was awarded the title of Sawai Raja in exchange for his impeccable services.
Surrounded by lush green gardens, it includes various types of trees such as mango, papaya, pomegranate, etc. You can stroll along this lake's water for a long time and you can sit in the restaurant of Balsamand Palace and see the beautiful lake and sunset views. This lake was a reservoir for the villagers of Mandore, but now it has been converted into an artificial lake.
Khejarla Fort:
The Khejdla Fort is recognized as a magnificent palace of the royal kings and queens of ancient India. This is one of the best places to visit in Jodhpur. Originally built in the 17th century by the Maharaja of Jodhpur, the 400-year-old building has been converted into a hotel. It is made of granite stone and red sandstone, which is an element of Rajput architecture. This heritage fort is an ideal place for those who wish to experience the rich cultural heritage of India while enjoying a holiday.
More Recommended Articles :-
Rao Jodha Desert Rock Park:
Rao Jodha Desert Rock Park was built in 2006 on the banks of the famous Mehrangarh Fort. The purpose of this park was to restore the natural ecology of this neglected area, which has become a major tourist attraction of the city today. This ecopark contains more than 200 species of plants. The park has a native plant nursery, where native plants from the desert and rocky areas are grown with seeds and cuttings.
These ropes are planted around the park during the annual monsoon. A tourist center also exists for guests to provide information about the plants and about the park. The park is a true testament to the efforts of the citizens of Jodhpur in an effort to maintain their culture and keep their city alive. This is one of the best places to visit in Jodhpur.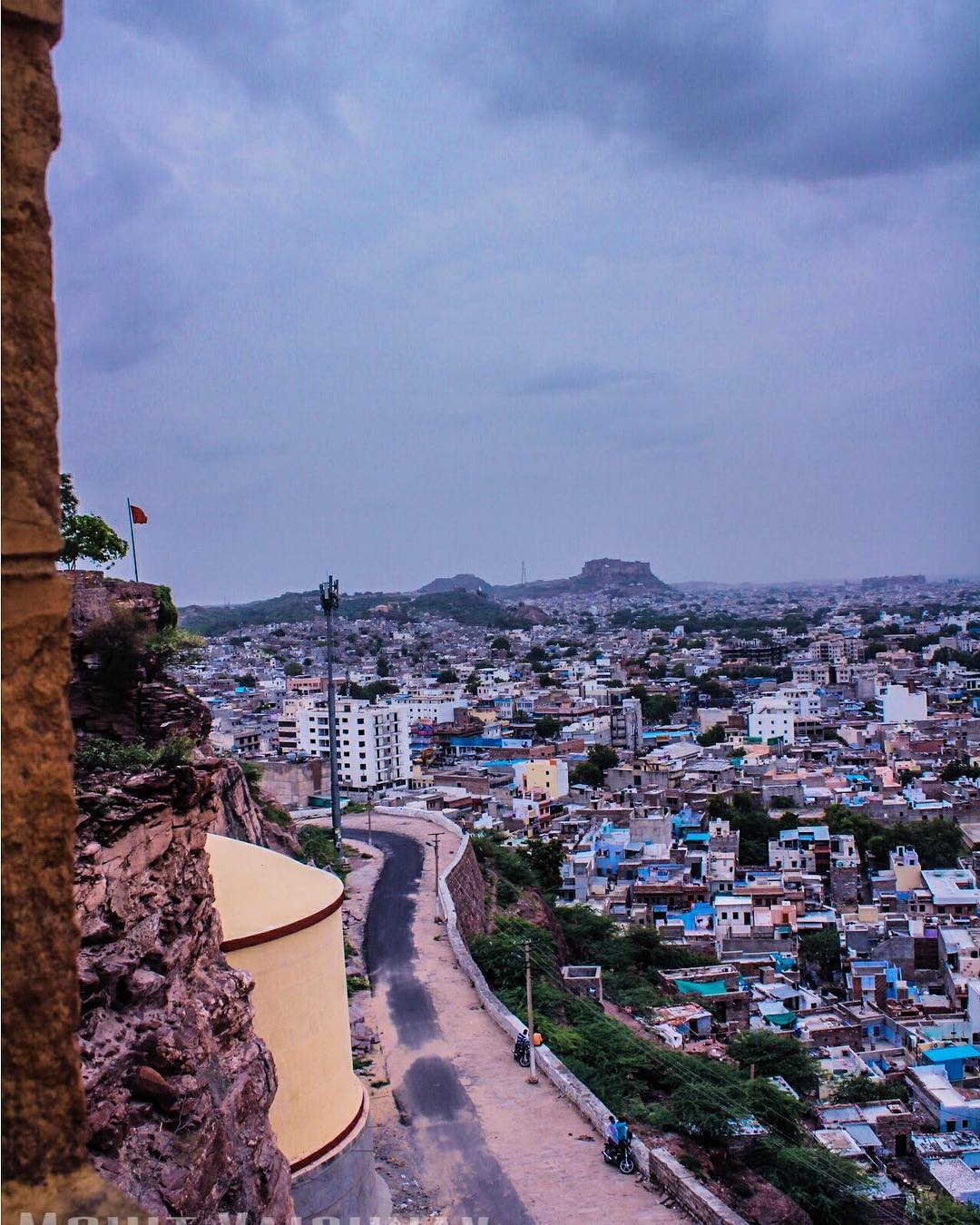 Masuriya Hill Garden:
Jodhpur is a beautiful and attractive park situated around the statue of Maharana Pratap, which is called Masariya Hill Garden. Park for people is a great place to visit a small family picnic or evening. For those who like to spend time among the beauty of nature, this is a pleasant place for them. This is one of the best places to visit in Jodhpur.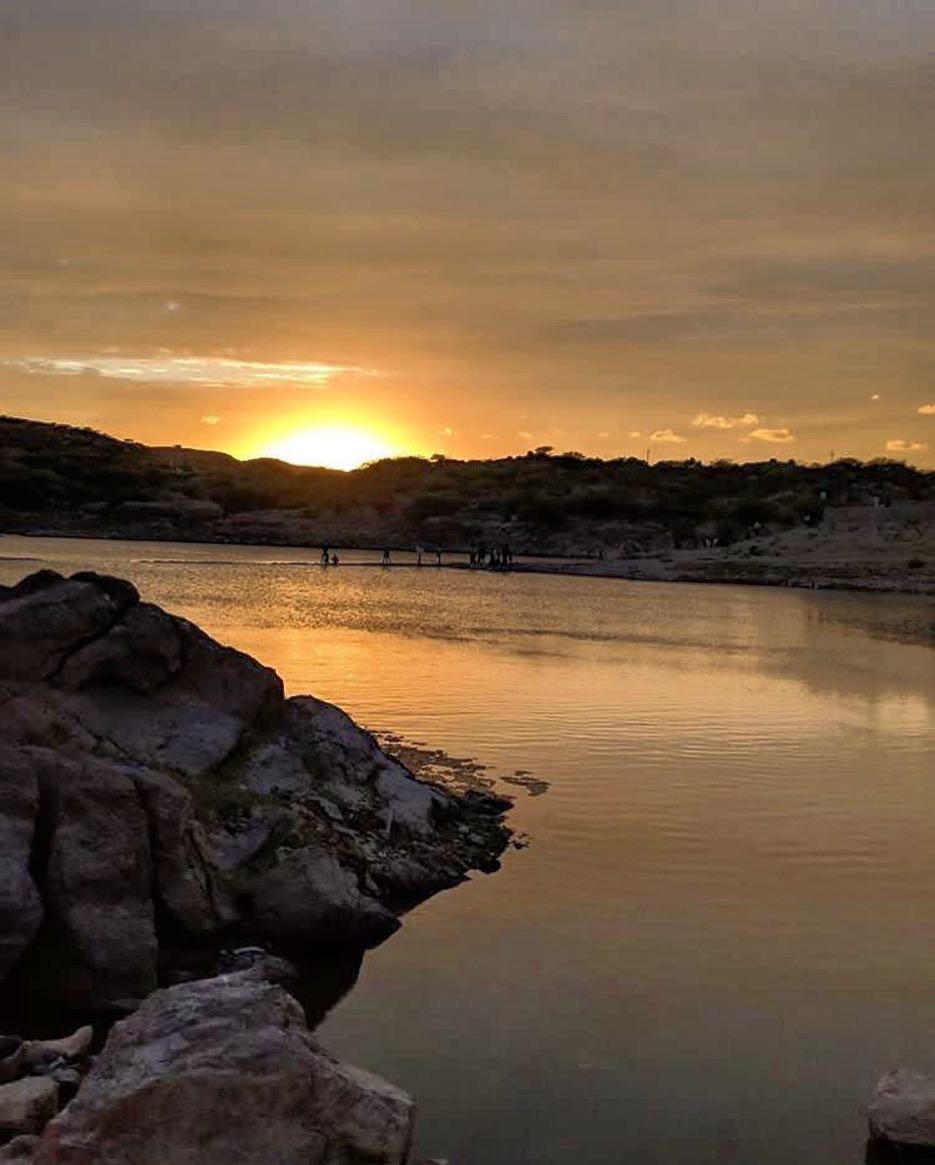 Kaylana Lake:
Kaylana Lake is another artificial lake located 8 km west of Jodhpur city. It is considered one of the most visited lake sites in the state of Rajasthan. The lake is spread over an area of ​​84 square kilometers and is a delectable place for every tourist of Jodhpur. The lake is home to some exotic species of birds.
Birdwatching is one of the best activity that you can do at this place. Built by Pratap Singh during the reign of Jodhpur, the lake's surroundings are also known for being equipped with wild bears and other animals. Siberian cranes can also be seen here during the winter. This is one of the best places to visit in Jodhpur.
Rai Ka Bagh Palace:
Located in old Jodhpur city, Rai's garden palace is one of the most popular tourist destinations of the city. It is the best place for ancient charm in this city and therefore attracts many tourists every year. Rai's garden palace was built in 1663 by one of the royal queens. The intricacies of the palace are a testimony to the great architectural capabilities of ancient times. This is one of the best places to visit in Jodhpur.
It is also believed that this palace was the favorite place of the then king, Raja Jaswant Singh and he spent most of his time in this palace. Dome style architecture, this palace room made of marble adds to the existing beauty of the palace. Today this palace is used by the Government of Rajasthan but is still a great place to visit and see the architectural prowess of pre-historic days. Between several Jodhpur tourist destinations, this palace is also famous for its architectural splendor.
Camel Safari:
Without a camel safari in the sandy terrain, the journey to the desert will be incomplete. Jodhpur City facilitates different packages of Camel Safari for its tourists. In these packages, you can enjoy the journey of 70 km Camel Safari. If you particularly want to feel adventurous, there are also packages to give travelers an opportunity to make an incredible journey from the blue city of Jodhpur to the golden city of Jaisalmer, which is about 250 km away. This is one of the best places to visit in Jodhpur.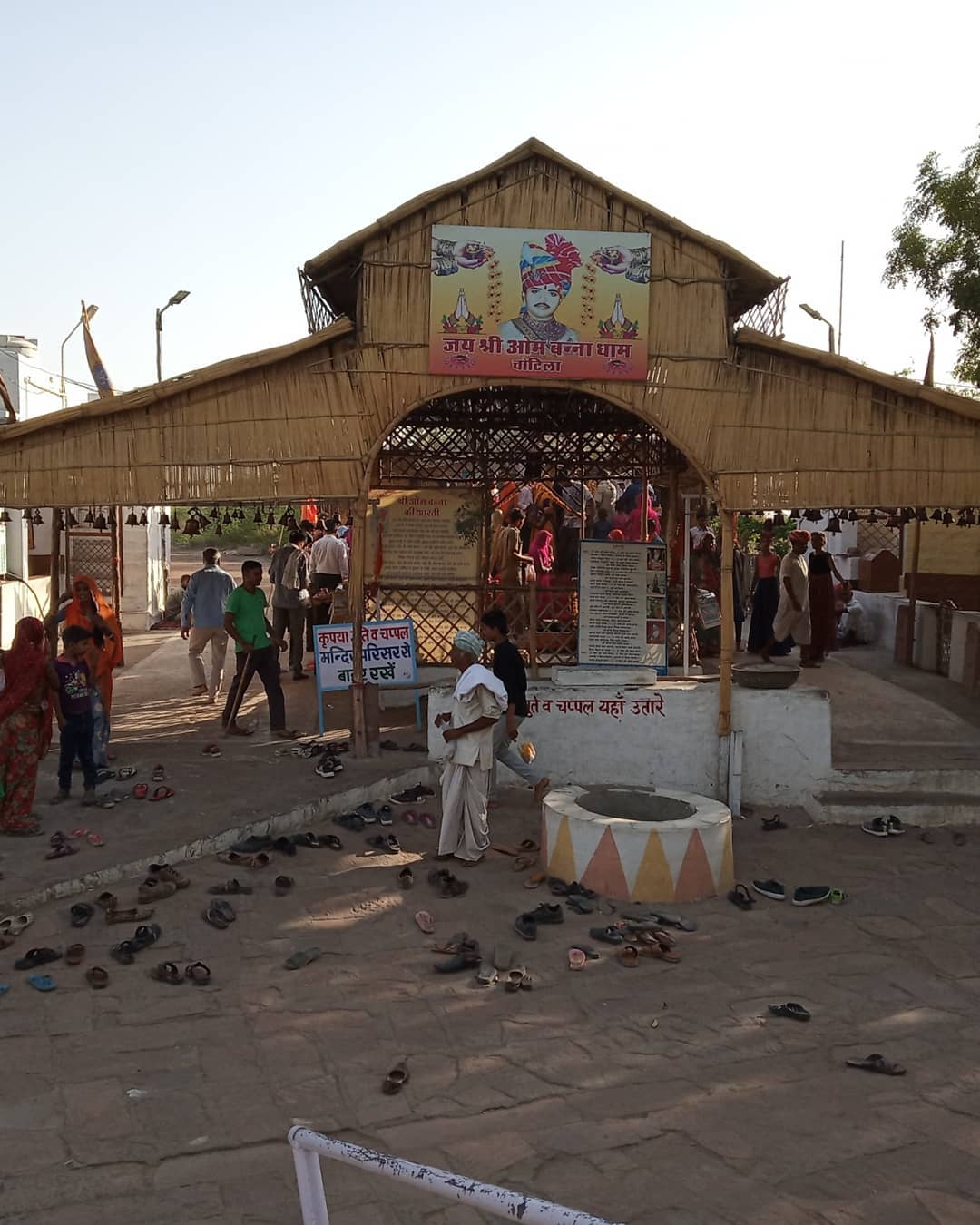 Om Banna Temple:
The Om Banna Temple, popularly known as the 'Bullet Baba Temple', is an unusual backstory temple, on NH65 between Pali and Jodhpur, near the village of Chhotila. It is a shrine devoted to Om Banna, where a traveler went from his 350 cc Royal Enfield Bullet. This is one of the best places to visit in Jodhpur.
Located 50 km from Jodhpur and 20 km from Pali, this temple is a center of attraction for religious people and devotees nearby. The temple is particularly popular among Royal Enfield enthusiasts. Hundreds of devotees from nearby villages come here every day.
Phalodi:
Known as the 'Salt City' due to its densely populated salt industries, Phalodi is a delightful small town in the Jodhpur district, situated between Jodhpur and Jaisalmer. Situated on the shores of the Great Thar Desert, this charming little village is an outstanding example of some notable historical structures such as the Lal Niwas and Phalodi Fort, traditional and indigenous Rajasthani architecture. This is one of the best places to visit in Jodhpur.
Machia Biological Park:
Machia Biological Park is a good choice for nature lovers traveling to Jodhpur. Located about 8.5 km from the city, this organic wonderland is a part of the huge Machia forest block, which is located close to Lake Kayalana. This is one of the best places to visit in Jodhpur. It is a host for various species of flora and fauna as well as a Nature Interpretation Center and the Machia fort. Elephant rides can be availed by passengers for a low fee.
There is also a bird-watching point for bird lovers. A Nature Interpretation Center has been set up for those seeking the ecological and intensive experience of biodiversity. It is home to many wild animals such as deer, desert foxes, monitor lizards, rabbits, wild cats, gazelle, mongoose, turtle, etc. Walking routes around the park are made for tourists to see various animals in their natural habitat.
Bishnoi Gram Yatra:
Experience the culture of Bishnoi community is an important part of any trip to Rajasthan. The tour of Bishnoi Village consists of four villages within four hours, where one can feel the authentic traditions and lifestyle of rural Rajasthan. This is one of the best places to visit in Jodhpur. The tour takes an average of 6 hours.
Since Bishnoi are staunch protectors of the environment, many animals and birds are seen naturally mating in and around village areas. Tourists coming to the villages get an opportunity to see, know and buy the micro-finished products manufactured in these areas. The tour also included a trip to Khejdali, where 363 Bishnois lost their lives in an attempt to save the forest.