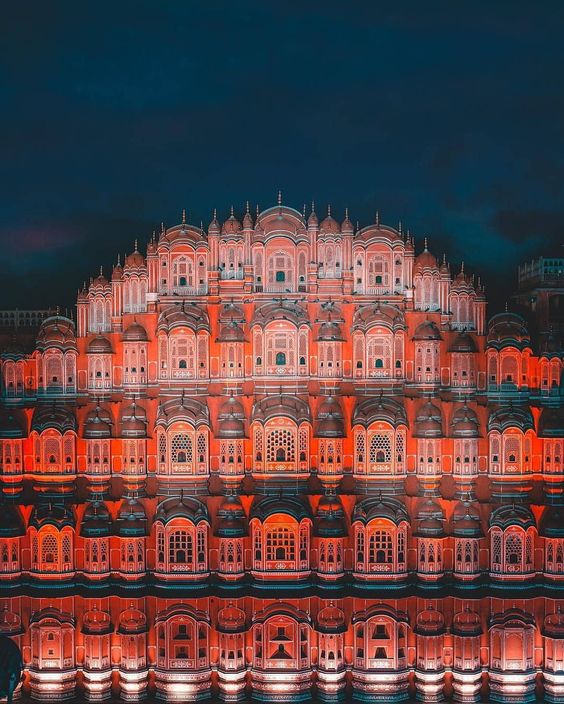 Jaipur, which we know as the city of the Rajas and the Pink City. The name of Pink City, Jaipur, we hear the image of the desert and the palace in our brain. Jaipur is the capital of Rajasthan, which is located in a semi-desert region. So, here I am giving some places to visit in Jaipur at night.
This beautiful city was built by Maharaja Sawai Jai Singh II, King of Amer with the help of Vidyadhar Bhattacharya, an architect of Bengal. Jaipur is the first city in India that was built according to the Vaastu Shastra.
Places To Visit In Jaipur At Night:
If Jaipur is called the city of kings then it will not be wrong. The government has preserved the Havelis of these kings even today. Every year, foreign and Indian tourists come in large numbers to see it. People from far-flung areas come here to see this rich culture and tradition, which has become a witness to its historical heritage. If you are coming to visit Jaipur, then you should forget to see these majestic forts.
Jal Mahal:
Jal Mahal, which is located in the heart of Jaipur city. This palace was built by King Sawai Jai Singh after his Ashwamedh Yagna for bathing with his queens and pandits. Along with this, he used to come here with his queens for a walk in his spare time. However, now this palace has developed into a bird sanctuary. There are two and a half thousand migratory birds. Along with this, there is also the largest nursery in Rajasthan, with more than 1 lakh trees planted. Jal Mahal is one of the places to visit in Jaipur at night. The lighting of this place at night looks very beautiful.
Amber Fort:
Amber Fort is a small town situated near the Jaipur city limits. This town was established by Meena Raja Alan Singh. Amer city is the city of the Rajputs because this city was won by the Rajputs from the lone lion. Let me tell you, Jodha of Akbar was also the princess of this Amer. Amber city and its temples and forts are unique examples of Rajput art. The famous fort of Amer still invites the producers of historical films to shoot. The main gate is called Ganesh Pol, whose carving is very attractive. Amber Fort is one of the places to visit in Jaipur at night.
Sheesh Mahal:
After the fort of Amer comes the turn of the Sheesh Mahal. Which is very exciting in itself. Glass pieces have been installed on its inner walls, domes, and roofs in such a way that the reflection of the glass illuminates the entire room with the light of a matchstick.
Apart from the Sheesh Mahal, there is a special attraction here the Doli Mahal, which is like the palanquin in which the Rajput women used to visit in ancient times. In these palaces, inside the entrance, there is a mistake before the Doli Mahal, where the nobles used to play a game of eye-wrenching with their queens. The Sheesh Mahal is one of the places to visit in Jaipur at night.
Nahargarh Fort:
If you do not fill your glass by seeing the Sheesh Mahal and Amber Fort then you will definitely see the Nahargarh fort once more. Standing on this fort, you can adore the beauty of the whole of Jaipur and stand on the ramparts of the fort, beholding this city, touching the clouds in the rainy season, the beauty which is impossible to make a statement. This fort is very old but after the shooting of the film Rang De Basanti in the eyes of the tourists. After this film, this place emerged as a special hangout for tourists and youngsters. Nahargarh Fort is one of the places to visit in Jaipur at night.
Hawa Mahal in Jaipur:
Hawa Mahal is one of the main centers of attraction for tourists in Rajasthan's capital Jaipur. This palace is situated in the heart of the city, this magnificent building was built in 1799 by Maharaja Sawai Pratap Singh for his ransom. In this palace, there are extremely beautiful and attractive small lattice windows, which are called Jharokha.
These vendors were built so that no one should look after their queens and they can observe the activities of everyday life in the streets of the streets and the corridors under the palace with these windows. Hawa Mahal is one of the places to visit in Jaipur at night.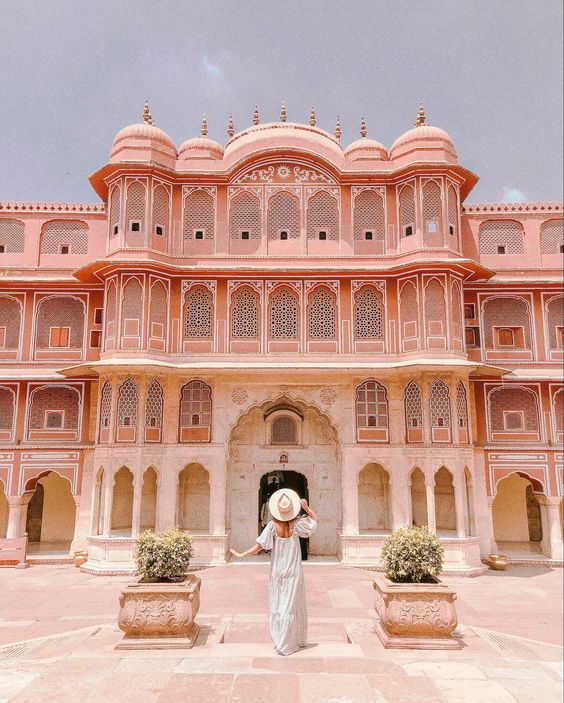 City Palace in Jaipur:
The City Palace in Jaipur is a popular tourist attraction and an important landmark in the city. The City Palace houses the famous Maharaja Sawai Man Singh II Museum and is the residence of the royal family of Jaipur. The palace combines Indian, Mughal, and European architectural styles. It is an exquisite blend of architecture, which is reflected in its grand pillars, and latticework.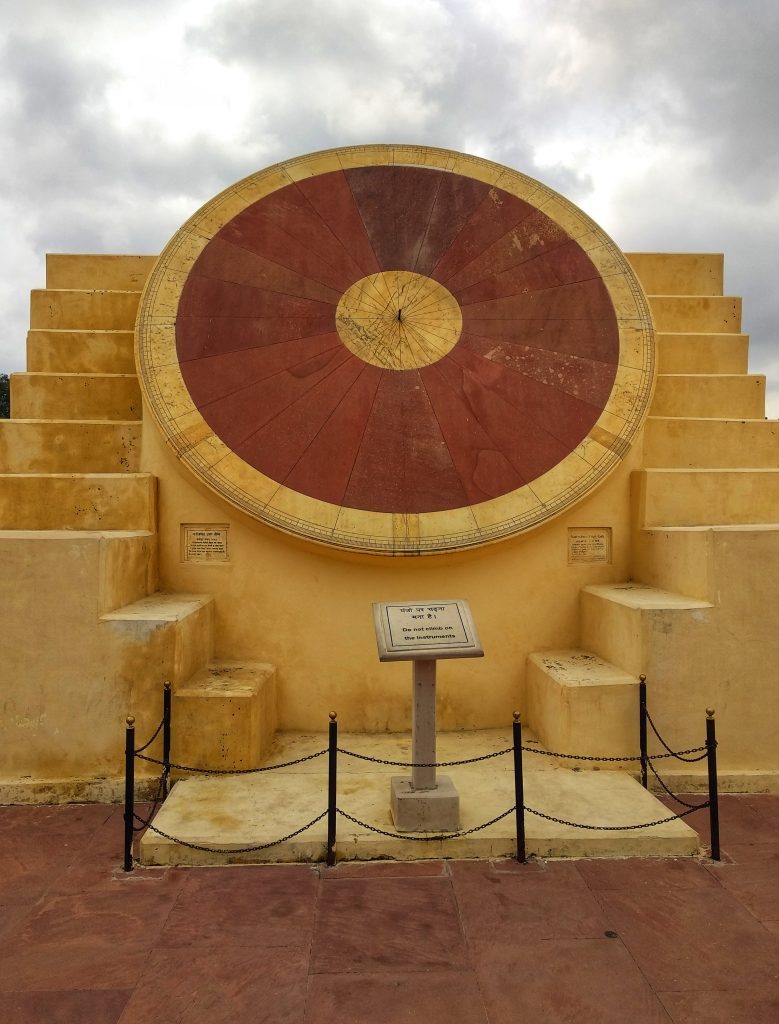 Jantar Mantar in Jaipur:
Jantar Mantar, located near the City Palace in Jaipur, is the world's largest astronomical observatory made of stone. It was built by Maharaja Sawai Jai Singh of Jaipur in the 18th century. This place has been included in the UNESCO World Heritage Site.
This place comes among the most famous tourist places in Jaipur, every year thousands of tourists come to visit here. The best quality marble has been used in its construction.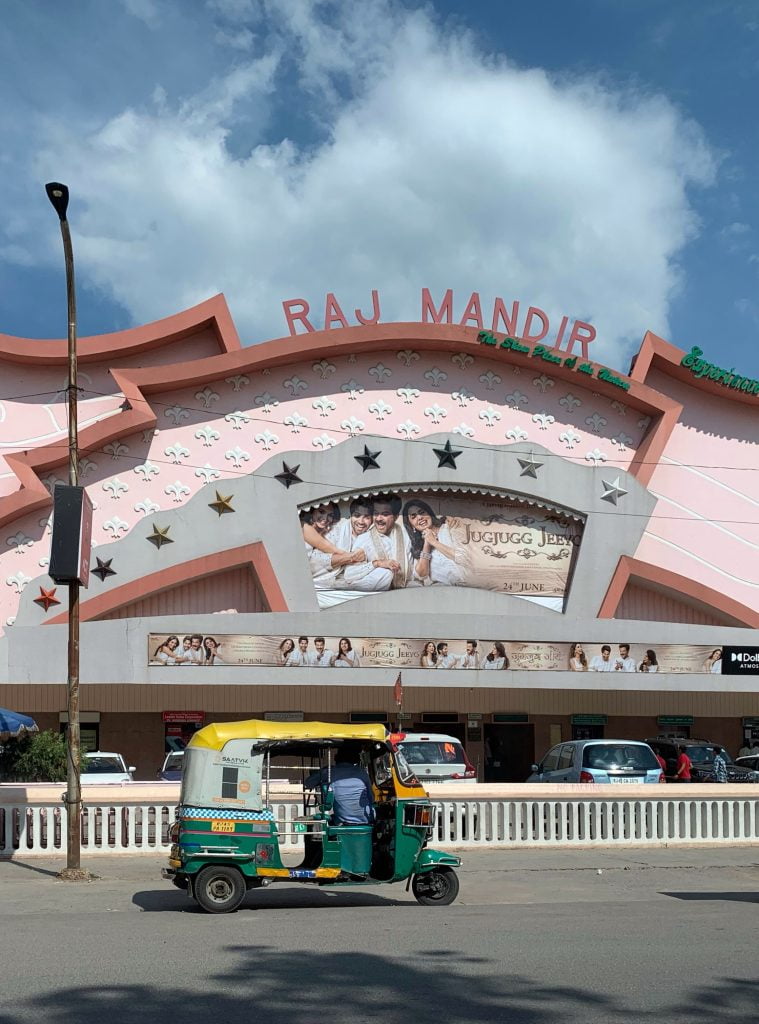 Raj Mandir in Jaipur:
The Raj Mandir Theater built by Kushal Chand Surana attracts the audience with its light falling from the carvings on the walls and the flower petals on the ceiling, the plaster of Paris work is spectacular.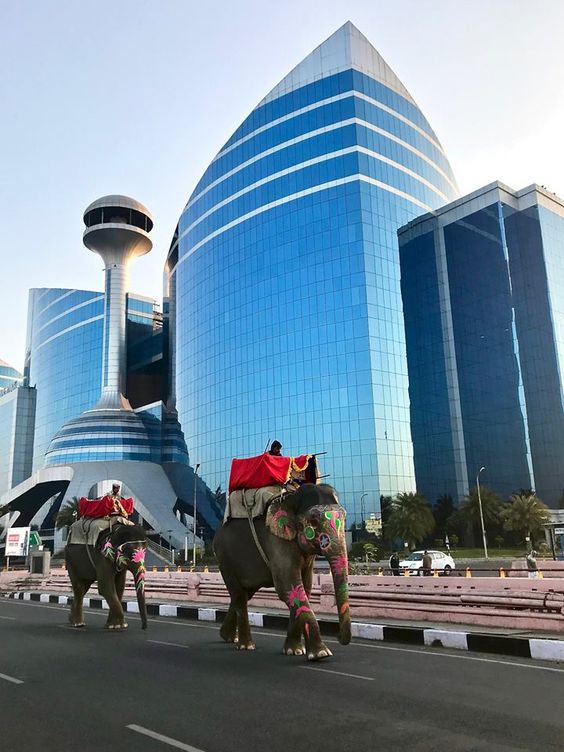 World Trade Park:
Jaipur's famous shopping and entertainment destination will awe you with its grand size. It is an 11-story building divided into two blocks. This park is spread over a large area of 52 acres. There are 500 clothing stores here in which you will find all kinds of clothes. There is a big food court here where you can sit and enjoy delicious food and there is a cinema hall etc. You can feel its decency by coming here.
The World Trade Park Mall is a shopper's paradise. Though it is a relatively new shopping destination in the city, it has become one of the favorite shopping malls in Jaipur. With renowned brands like Calvin Klein, Marks n Spencer, Cellio, Zara, and others selling their wares here, you can have an amazing shopping experience at this mall. Moreover, when you get tired of all that shopping there are several top-class restaurants to take care of your hunger pangs.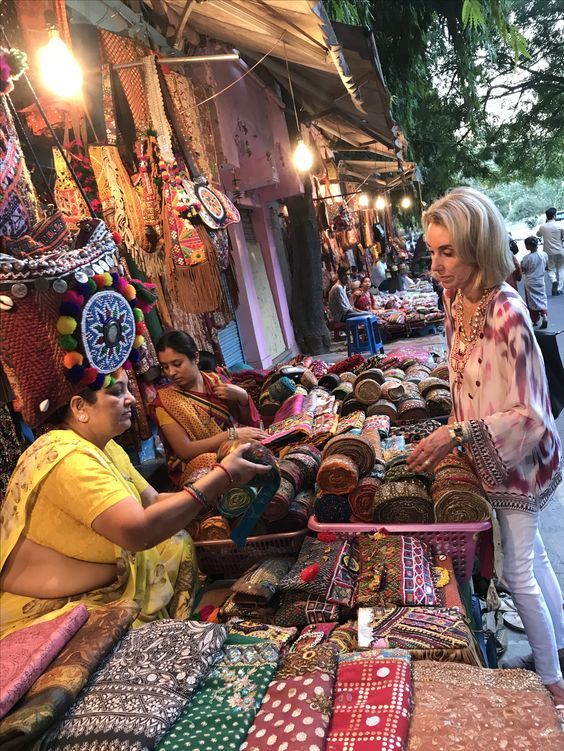 Bapu Bazar in Jaipur:
This is the most famous market in Jaipur to buy traditional items of Rajasthan. This market is situated in the heart of Jaipur between Sanganer Gate and New Gate. Rajasthani shoes, colorful dupattas, sarees, etc. will attract you a lot. You will not be able to live without buying these as their prices are also reasonable. From Rajasthani clothes to handicrafts and some precious stones will also be seen being sold.
There are plenty of shops to buy gemstone artwork, handicrafts, costumes, shoes, puppets, purses, bed sheets, and Jaipur razai (quilt). Johri Bazaar is a famous tourist destination for buying gems, jewelry, and souvenirs. It has dozens of shops selling silver and gold as well as costume jewelry. Visit Tripolia Bazaar for lac jewelry and intricately designed lac bangles. Chandpole Bazaar is famous for its colorful handicrafts and marble crafts. Bapu Bazaar is a must-visit in Jaipur for its leather and textile products and mojaris, shoes made of camel leather. You can also buy fragrances (attar), lehengas, bandhani dupattas, colorful leheriya sarees, and sandstone artifacts.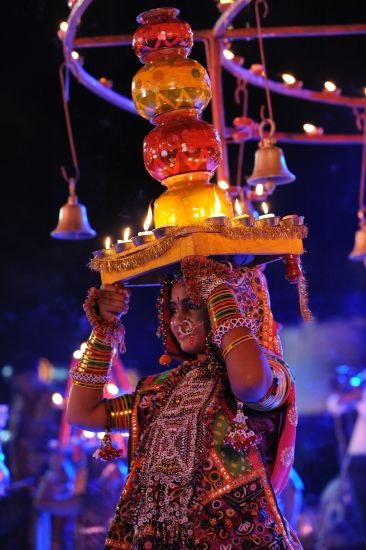 Chokhi Dhani in Jaipur:
If you want to get acquainted with the rural environment of Rajasthan then this is for you only. Here you will get an opportunity to watch Rajasthani folk songs, folk dances, puppet shows every evening. You will be engrossed in the colors here and will want to devote all your time to them. Twinkling lights illuminate it at night.
A beautifully built village 20 km from Jaipur. View traditional Rajasthani artifacts, handicrafts, paintings, folklore, and sculptures, and enjoy folk dances and songs, puppet show, magic show, camel ride, horse rides, fortune telling, predicting parrots, and acrobatics.
If you want to see the rural environment of Rajasthan then this place is best for you. Here you can see Rajasthani folk songs, folk dances and puppet plays every evening. Seeing the dance here, you will feel like dancing too. Due to the twinkling lighting at night, the view here looks very beautiful. Seeing the atmosphere here, you will get lost in a different tune.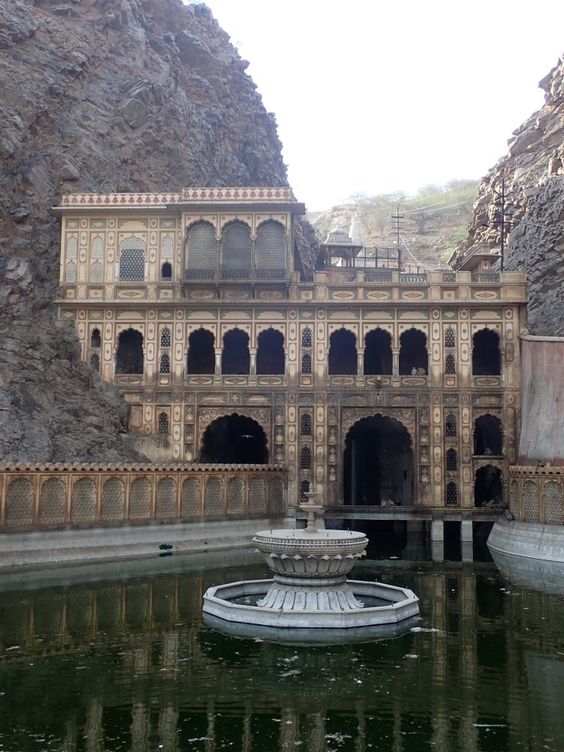 Galta Ji in Jaipur:
Nestled in the mountains of Aravalli, this pilgrimage site will immerse you in peace and spirituality. The unique architecture of the temple and its location in a very special place attracts travelers to it. The natural environment and the seven kunds here completely indulge the people in this environment. The idols of Lord Hanuman, Ram, Krishna, Surya, and Vishnu are present here.
The huge temple complex consists of shrines, sacred ponds, pavilions, and natural springs. The walls are designed with carvings and paintings and resemble a grand haveli. The temple complex is made up of several temples, with Galtaji being the main temple. The temples are built within a narrow mountain pass in the Aravalli Hills and the walls and ceilings are decorated with frescoes and paintings from Indian mythology.
The intricate design of chhatris/chhatris and lattices adds to its beauty. A large number of monkeys on the premises give it the name 'The Monkey Temple'. Locally known as 'Galwar Bagh', Galtaji Temple is also known as the Temple of the Sun God and consists of three temples dedicated to Sun God, Hanuman, and Balaji.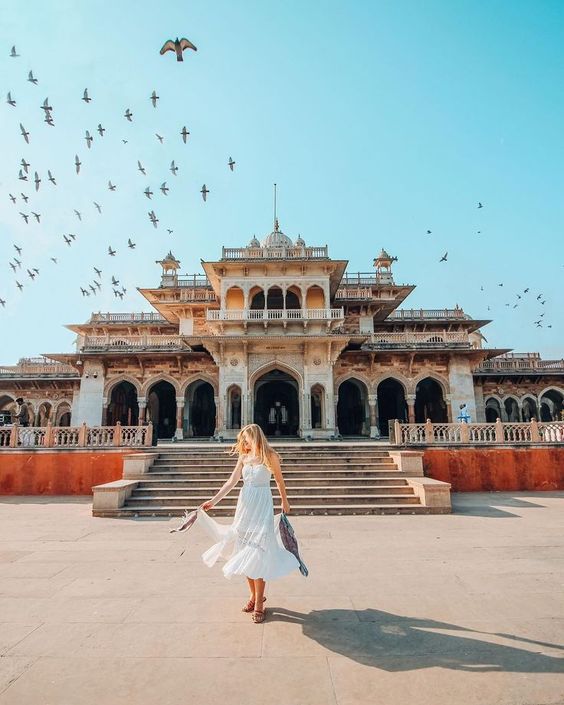 Albert Hall Museum:
Named after the Prince of Wales, Albert Edward, this museum is home to many wonderful things. Here you will find paintings from different parts of India. It is the oldest place to know about the art and culture of India and hence has a different significance. There is also an Egyptian mummy here which has been in the news for quite some time now. This is one of the most beautiful places to visit in Jaipur.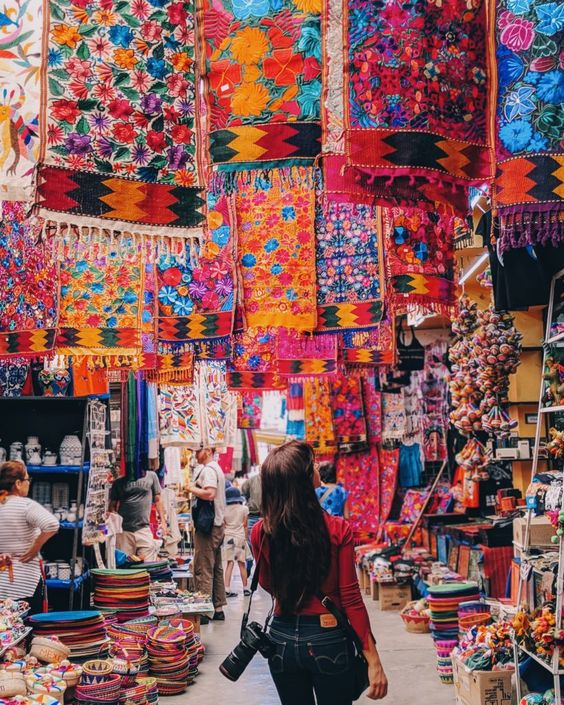 Pink City Bazaar in Jaipur:
It is a combination of four different markets where you will find everything from Rajasthani juttis to Jaipuri dupattas and decorative items. So come and try your luck. Finger-licking traditional delicious food is also waiting for you. Then what is the delay, give flight to your desires so that nothing is left out.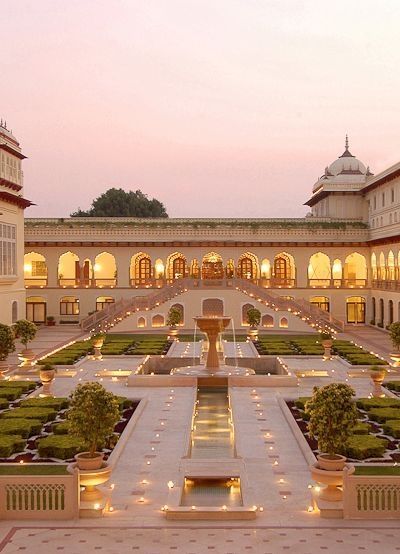 Rambagh Palace:
The Rambagh Palace is a splendid example of Indian architecture, situated amidst well-kept Mughal gardens. Originally built in 1835, this grand palace was once the residence of the Maharaja of Jaipur. This famous monument is a stunning architectural marvel. The grand palace is lavishly decorated. It has elaborately hand-carved marble 'jalis' or latticework, splendid sandstone balustrades, artistic domes, and 'chhatri' or cenotaphs. The royal heritage and rich culture of Rajasthan are celebrated in this magnificent palace. The royal hideaway on Jaipur's Bhiwani Singh Road is a wonderful venue for lavish weddings and corporate parties.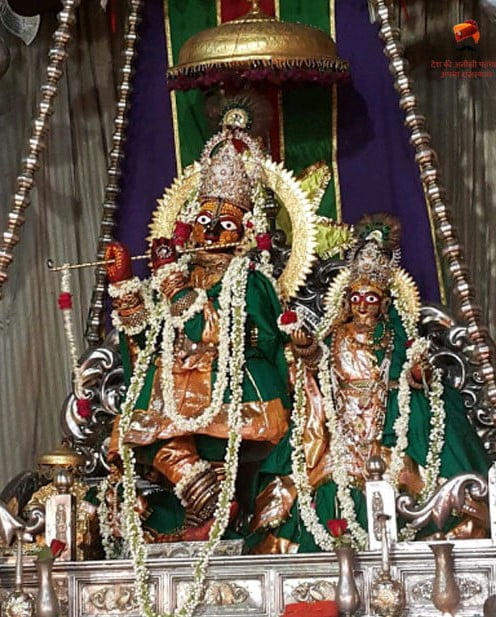 Govind Dev Ji Temple in Jaipur:
Govind Dev Ji Temple is one of the most important Hindu temples in Jaipur, located inside the sprawling grounds of the City Palace complex. Devotees of Vaishnavism hold it in very high esteem. Every day thousands of devotees come here to offer prayers and seek blessings. The temple is dedicated to Lord Krishna and houses an idol of the Lord which is believed to be an accurate representation of Krishna as he appeared on earth.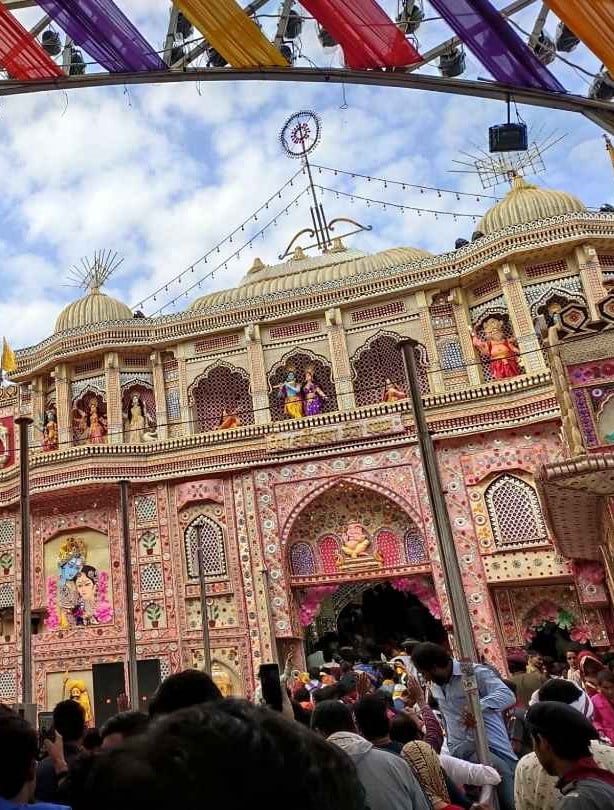 Khatu Shyam Ji Temple in Jaipur:
The Khatu Shyam Ji Temple located in Sikar near Jaipur is the most popular temple of Lord Krishna in India. Let us tell you that Khatu Shyam ji is considered to be the most famous God of Kalyug. This temple is a major temple located near the city of Jaipur, about which it is said that Shyam Baba fulfills whatever the devotees ask for. If you are going to visit Jaipur city, then you must go to visit Khatu Shyam Temple.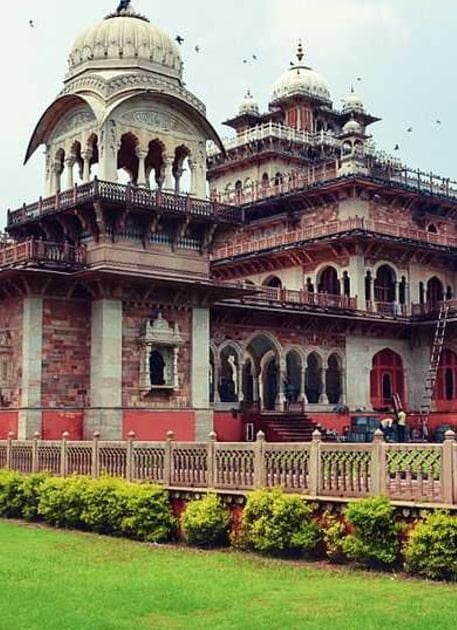 Ram Niwas Garden in Jaipur:
Ram Niwas Udyan or Garden is one of the best places to visit in Jaipur. It is a royal garden that was built in the year 1868 by Maharaja Sawai Ram Singh in Jaipur, the capital of Rajasthan, which is spread over an area of more than 30 acres of land. A large number of tourists from all over the world come here to visit this tourism and see the royal lifestyle during the British period.
If you want to see the best places in the city of Jaipur, then definitely include Ram Niwas Garden in your Jaipur travel list. Ram Niwas Garden is also a popular picnic spot because of its beauty.
Chand Bawdi in Jaipur:
This place is quite popular among tourists in Jaipur. It was built by Maharaja Chandra in about the 8th century. Its most important thing is that you cannot come back up from the same stairs from which you go inside it. Its texture is such that people forget how to go back through the same stairs, which is why it is also known as Bhool Bhulaiya.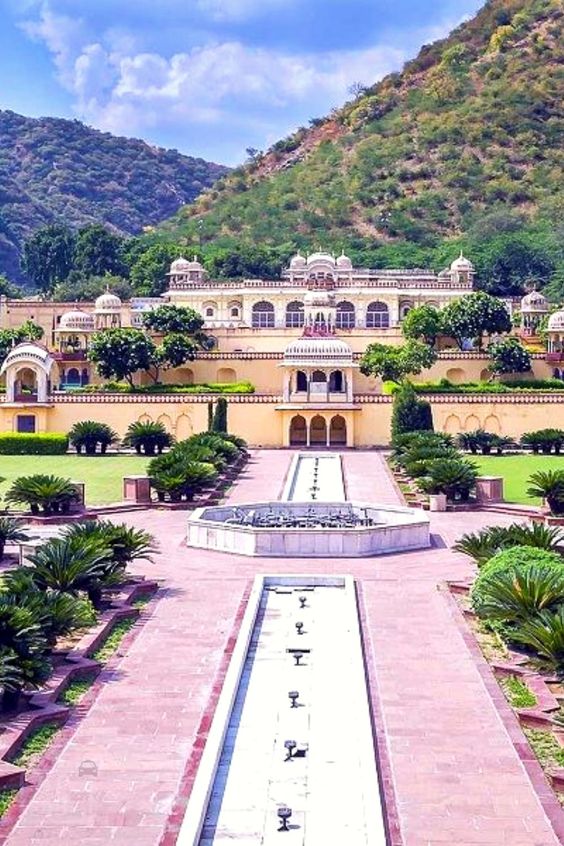 Sisodia Rani Garden:
It was built by Maharaja Sawai Jai Singh II of Jaipur in the 18th century. This garden is situated at a distance of about 6 kilometers from Jaipur. With the calm and green environment here, seeing the water fountains, the mind feels very relaxed.
This place is one of the famous tourist places of Jaipur. You can spend some time with your family amidst the meadows here. The fine architecture of this garden attracts a lot of tourists.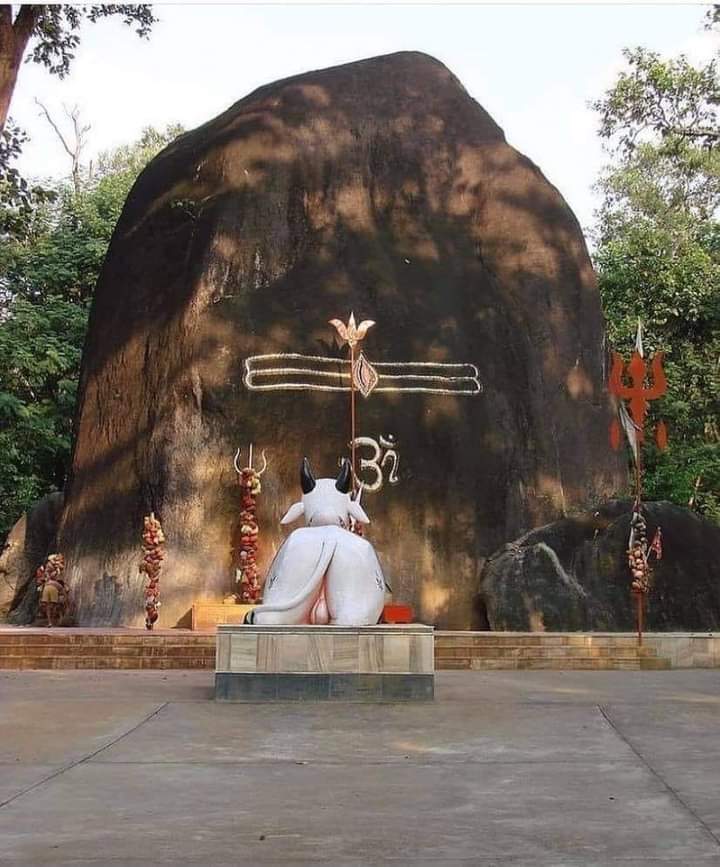 Bhuteshwar Nath Mahadev in Jaipur:
This place is a beautiful scenic view in Jaipur situated at an altitude of 570 meters. The lush green environment here, which has fallen from the trees, seems to be a very attractive sight. This place is very much liked by nature lovers.
This is the best place to spend time in a peaceful environment away from the hustle and bustle of the city. Here you can go with your family and friends.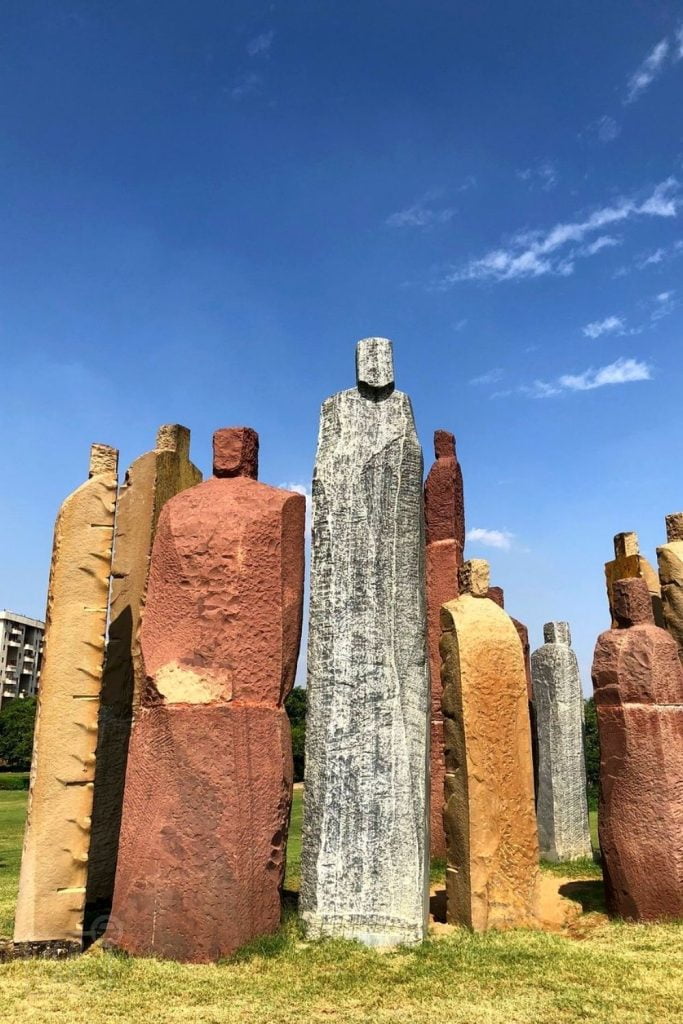 Central Park in Jaipur:
If you want to spend a relaxing time with your family and friends in a peaceful environment amidst the melodious sound of birds o in Jaipur then this place is the best option for you.
This park is 5 kilometers long and is one of the largest parks in Jaipur. India's tallest tricolor is also installed here, whose height is 206 feet.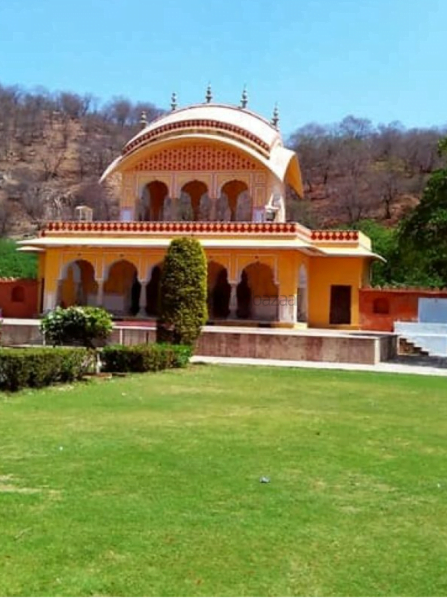 Kanak Valley in Jaipur:
This is an open natural place which is situated at a distance of 1 kilometer from Jal Mahal. This place is very famous for spending a relaxing time in a peaceful environment. Many films have also been shot here, due to which it is quite famous. Here you can go with your family and friends. The open environment here attracts tourists a lot.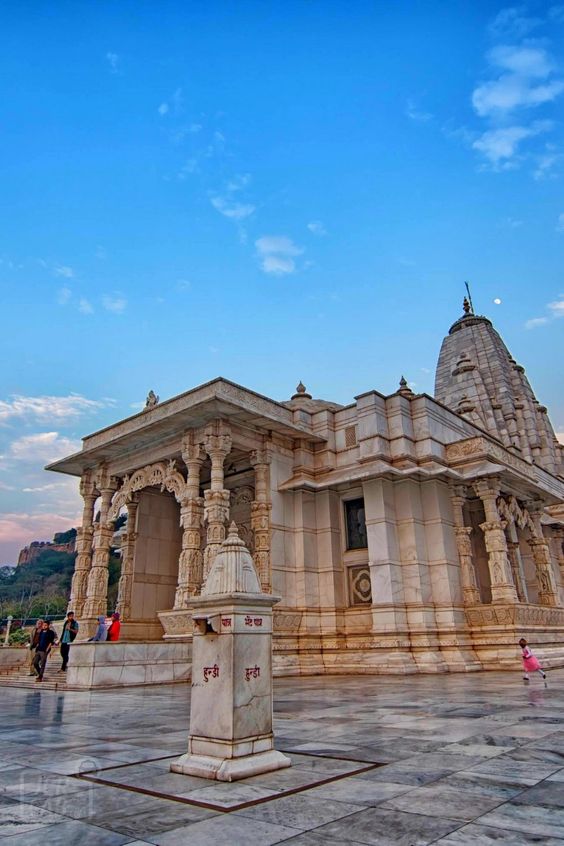 Birla Mandir in Jaipur:
Jaipur Birla Mandir, also known as Lakshmi Narayanan Temple, designed in white marble, has a magnificent temple and shrines dedicated to Lord Vishnu, Goddess Lakshmi, and other Hindu There are beautifully carved idols of gods and goddesses. Delicate carvings of Hindu symbols and ancient quotes from the Gita and Upanishads adorn the walls of this attractive temple situated on an elevated plinth at the base of the Moti Dungri hill.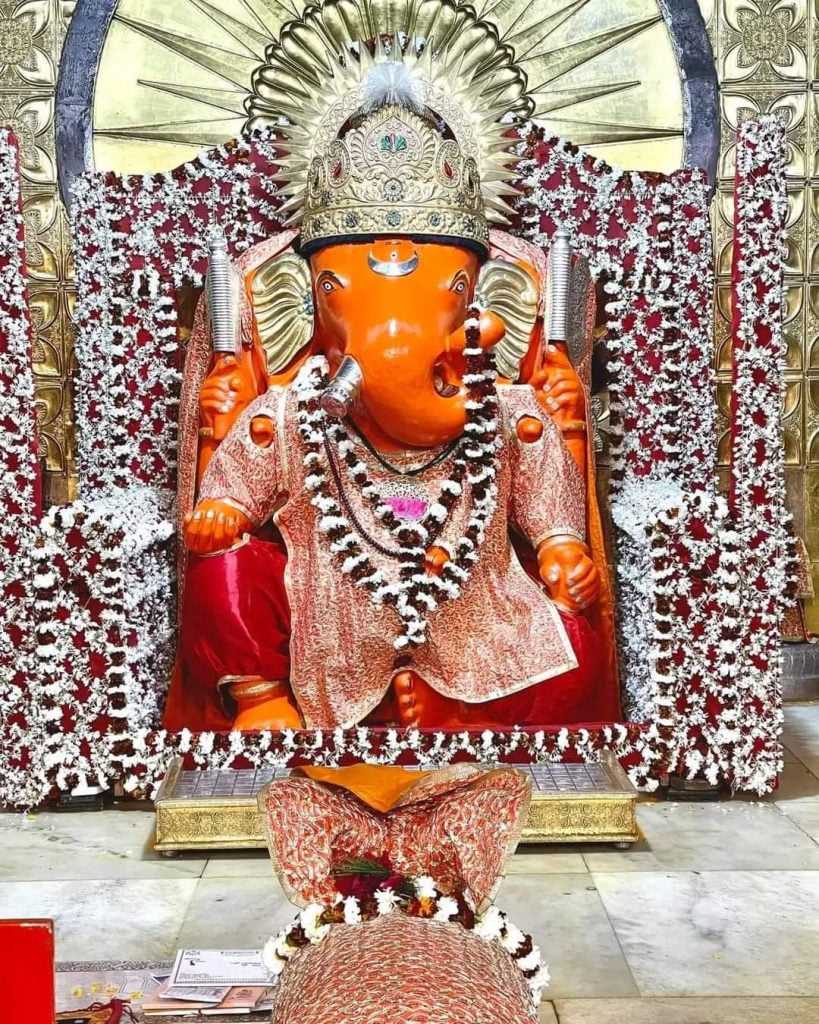 Moti Dungari Temple:
This temple of Jaipur is one of the oldest temples in Jaipur. This temple of Lord Ganesha is the center of the faith of Hindus in Jaipur. Along with the idol of Ganesha, his two wives Riddhi Siddhi are also seated in this temple. Devotees throng here on the day of Ganesh Chaturthi. This place is considered very sacred for people having religious faith.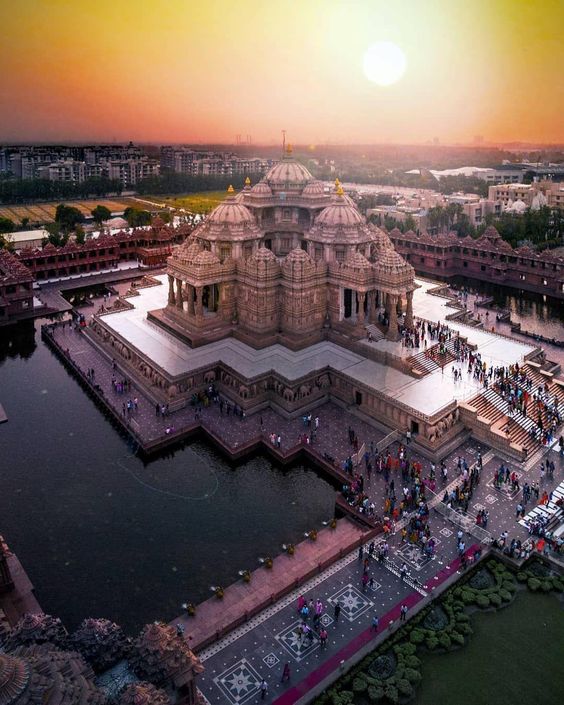 Akshardham Temple in Jaipur:
This grand temple of Swami Narayan ji is very popular among people having religious faith. The carvings of this temple fascinate the tourists visiting here. The biggest branch of Akshar Dham temple is in Delhi but this temple in Jaipur also attracts a lot of tourists. This place is one of the most famous tourist places in Jaipur. If you are visiting Jaipur and have religious faith then you must visit this temple.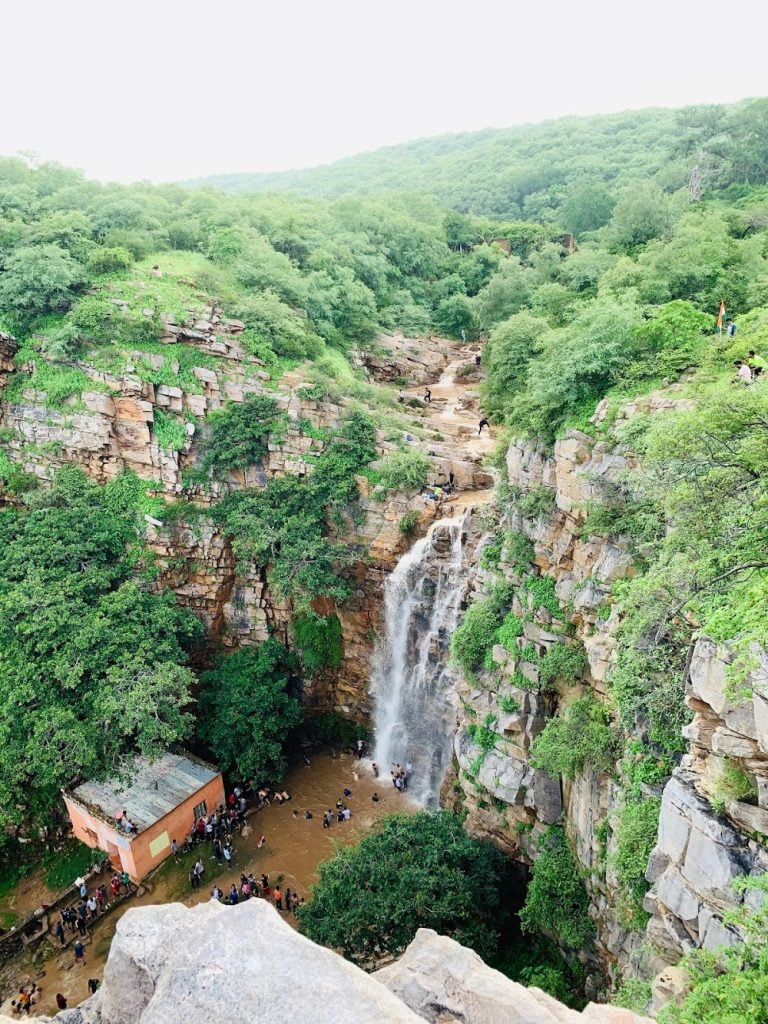 Hathni Kund in Jaipur:
If you want to see a natural beautiful view in Jaipur then this place is best for you. The serene and green surrounding environment attracts a lot of tourists. Tourists like to go here the most during the rainy season. At this time there is a spring here, it has more water. You can visit here with your family and friends. This place is very famous for nature lovers.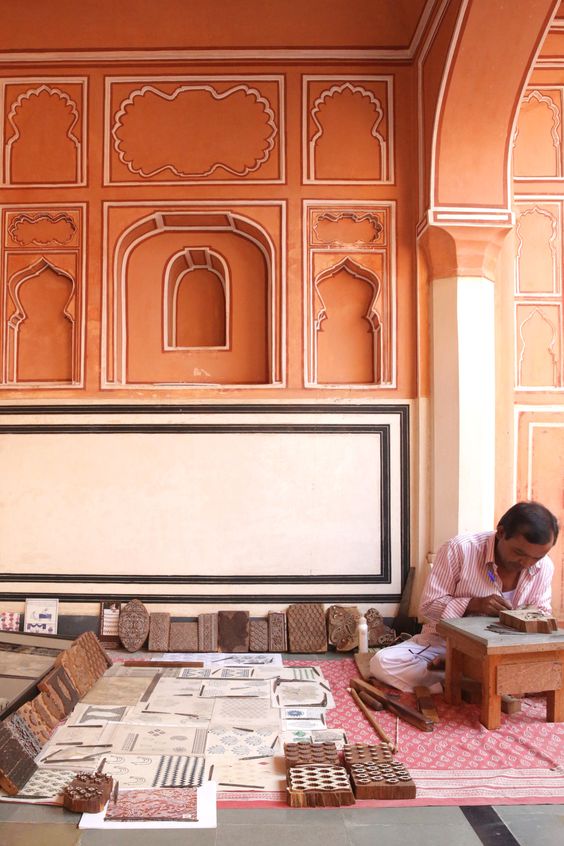 Anokhi Museum in Jaipur:
Dedicated to hand printing and woodblock printing, the Anokhe Museum of Hand Printing is the most unique of all the museums in Jaipur. The place preserves the rich textile heritage of the land through various artifacts, exhibits, photographs, instruments, and carvings. While you are here, you can also witness a live demonstration of hand printing and the various techniques used in it.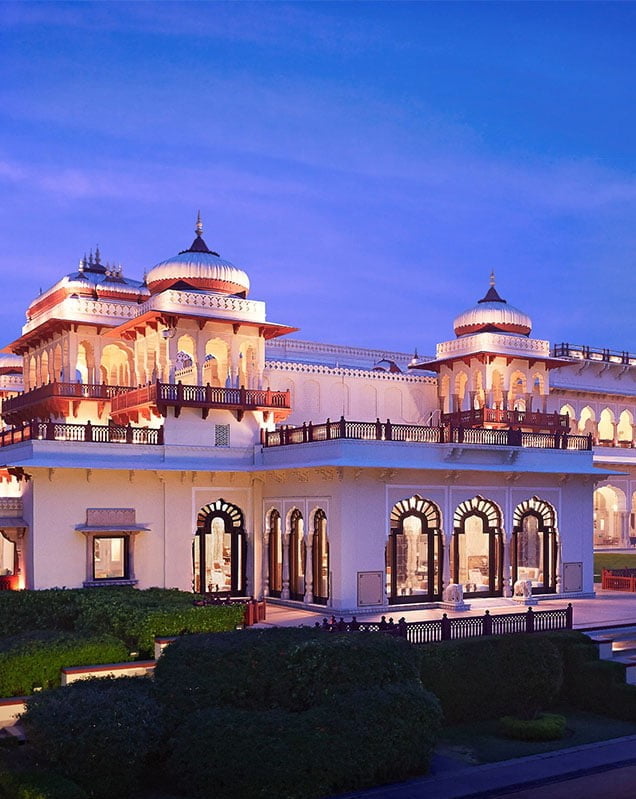 Suvarna Mahal in Jaipur:
A plush dining venue at the Rambagh Palace Hotel, Suvarna Mahal sets the mood for a great dining experience with its opulent settings and live classical music. The quality of the food here is excellent, but the top-class service also wins the hearts of the visitors. Eat and drink like royalty here.
Conclusion:
This city of Rajasthan is the capital of Rajasthan as well as one of the largest and major cities in India. The place to visit in Jaipur is very beautiful and world-famous. Due to palaces, forts, and many ancient buildings, this city is very much liked by tourists. Due to its beauty, this city, known as Pink City, attracts lakhs of domestic and foreign tourists every year. As beautiful as this city is, the food here is equally spectacular, the taste of Dal Bati Churma and Ghevar, who has lost it once, feels like eating it again and again. Jaipur is very famous for history lovers, here you will get to see many examples of bravery. The environment here is calm and clean. In Jaipur you will get to see the rural culture on one side and on the other hand you will get to see the modernity of this city shining in colorful lights.
More Recommended Articles:-