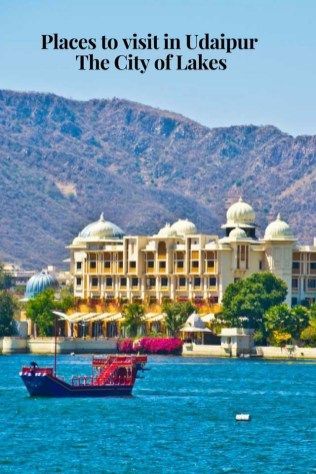 Udaipur means the city of lakes. This city of Rajasthan is also famous as "Venice of the East". It is surrounded by beautiful Aravalli hills, which makes it a beautiful tourist destination. Udaipur is a delightful place for romance and hearty holiday in Rajasthan. Equipped with beautiful palaces and magnificent lakes, this popular tourist destination has a lot of places to visit in Udaipur for honeymoon couples and history lovers.
This city is the second-largest man-made sweet water lake and one of the most exotic boutique hotels in India. So, if you want to go for a honeymoon, or to a family vacation, or go for places to visit in Udaipur with friends, then you should definitely visit Udaipur.
Some of the Greatest Places to Visit in Udaipur:
The beauty of Udaipur attracts the attention of tourists with its huge lakes, wonderful palaces to visit in Udaipur and plenty of aromatic food. Apart from lakes, palaces and heritage hotels, Udaipur is home to many popular Hindu temples, so one can also plan a pilgrimage to this tourist destination in Rajasthan.
The Shilpagram festival and the Mewar Festival are one of Udaipur's cultural festivals. Not only this, there are many such places to visit in Udaipur, which we will tell you in our article today.
Fateh Sagar Lake: Places to Visit in Udaipur
The Fateh Sagar Lake is a very attractive lake to the northwest of Udaipur city which is one of the most famous places to visit in Udaipur. This lake is the second-largest man-made lake in Udaipur, which fascinates tourists with its beauty. The serene environment near this lake makes travelers feel a wonderful peace.
Fateh Sagar Lake is spread over a square kilometer divided into three separate islands. Its largest island called Nehru Park, which also houses a restaurant and a small zoo for children. As a picnic spot, this place is also quite famous.
There is a public park in the second island of this lake, in which water jet fountains had engaged. And thus, in the third, it is in Udaipur Solar Observatory. Fateh Sagar Lake is one of the special lakes of the city, due to which there is a lot of tourists. And thus, people love boating at this place.
City palace: Places to Visit in Udaipur
The City Palace at Udaipur, on the banks of Lake Pichola, is considered the largest royal complex in Rajasthan. Maharana Uday Singh had built this splendid palace in the year 1559. Subsequently, the palace was made even more magnificent by his successors, who added several structures to it. The palace now has palaces, courtyards, pavilions, corridors, rooms, and hanging gardens.
There is also a museum that exhibits some of the finest elements of Rajput art and culture – ranging from colorful paintings to typical architectural architecture found in Rajasthani palaces.
A gentle confluence of architectural brilliance and rich heritage, the City Palace of Udaipur is a marvelous journey down the pages of history. The City Palace is open to the public from 9:30 AM to 5:30 PM. The per capita entry fee has been kept at INR 300 and for children at INR 100.
Lake Palace: Places to Visit in Udaipur
One of the historical buildings of Udaipur is also known as Lake Palace, not only Udaipur but also the whole of Rajasthan. The Five Star Hotel was once used to be the palace of Maharana Jagat Singh. But now it has been transformed into a hotel.
This palace, situated in the heart of the city, was formerly known as Jagat Niwas. Maharana Jagat Singh had built this palace in the year 1743. Today, this 65-room hotel has been decorated in royal style, where the guests here are provided with all the comforts of five-star levels. Here tourists enjoy boating more so you can also boating from 10 am to 6 pm.
Jagdish Temple: Places to Visit in Udaipur
The Jagdish Mandir or Jagdish Temple is a very attractive temple, which had built in the City Palace complex of Udaipur. This temple had built in the dedication of Lord Vishnu. It is also famous by the name of Lakshmi Narayan temple.
This temple has a beautiful carving, many attractive sculptures and the peaceful atmosphere here is most liked by tourists and pilgrims. Every person who comes into this temple gets attracted to it as soon as they look at its beauty, architecture, and grandeur. If you are searching for places to visit in Udaipur, then you should also go to this temple.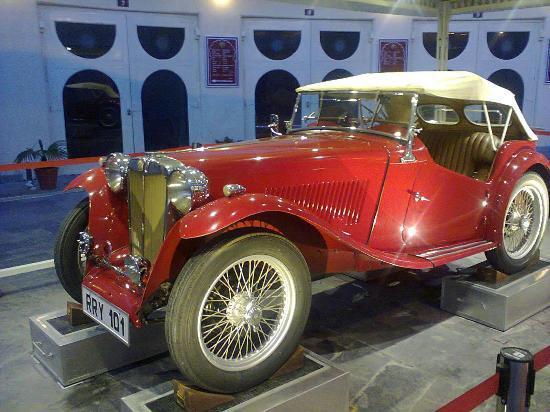 Vintage Car Museum: Places to Visit in Udaipur
For those who are fond of collecting cars, the Vintage Car Museum is among the good places to visit in Udaipur. The magnificent City Palace is a great place for automobiles and car lovers located a few kilometers away from the Vintage Car Museum. The museum is open from 9 am to 5 pm.
Amba Mata Temple: Places to Visit in Udaipur
Another Hindu temple in Udaipur is the Amba Mata Temple, which has considerable recognition among the people and here devotees come from far away to visit the mother. This temple made of white marble and the main hall, with colorful glass, makes this temple even more beautiful. Maharana Raj Singh had built this temple. And it had believed that Maharana Raj Singh went to visit Ambika Mata's temple in Gujarat and after this, he had built this temple.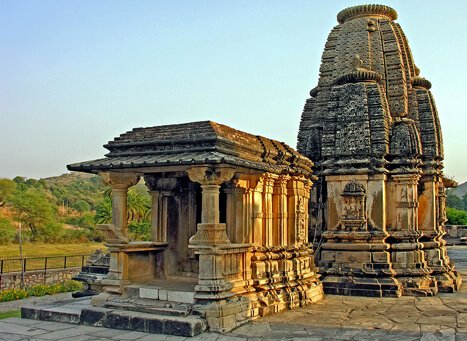 Ekling Ji Temple: Places to Visit in Udaipur
The Ekling Ji Temple is one of the most popular temples in Rajasthan and is 22 km north of Udaipur. So, Kalinga Nath Temple had dedicated to Lord Shiva of Hinduism and its magnificent architecture takes many tourists here every year.
This two-story temple looks spectacular with its pyramid style of roof and typical carved tower. So, this temple is full of a charming aroma and is famous for a four-face statue of Eklingji (Lord Shiva), which had made of black marble.
Its height is about 50 feet and its four faces represent the four forms of Lord Shiva. So, Shivalinga, coined by the silver serpent, is a major tourist attraction. The temple opens from 4:30 pm to 7:30 pm.
More Recommended Articles:-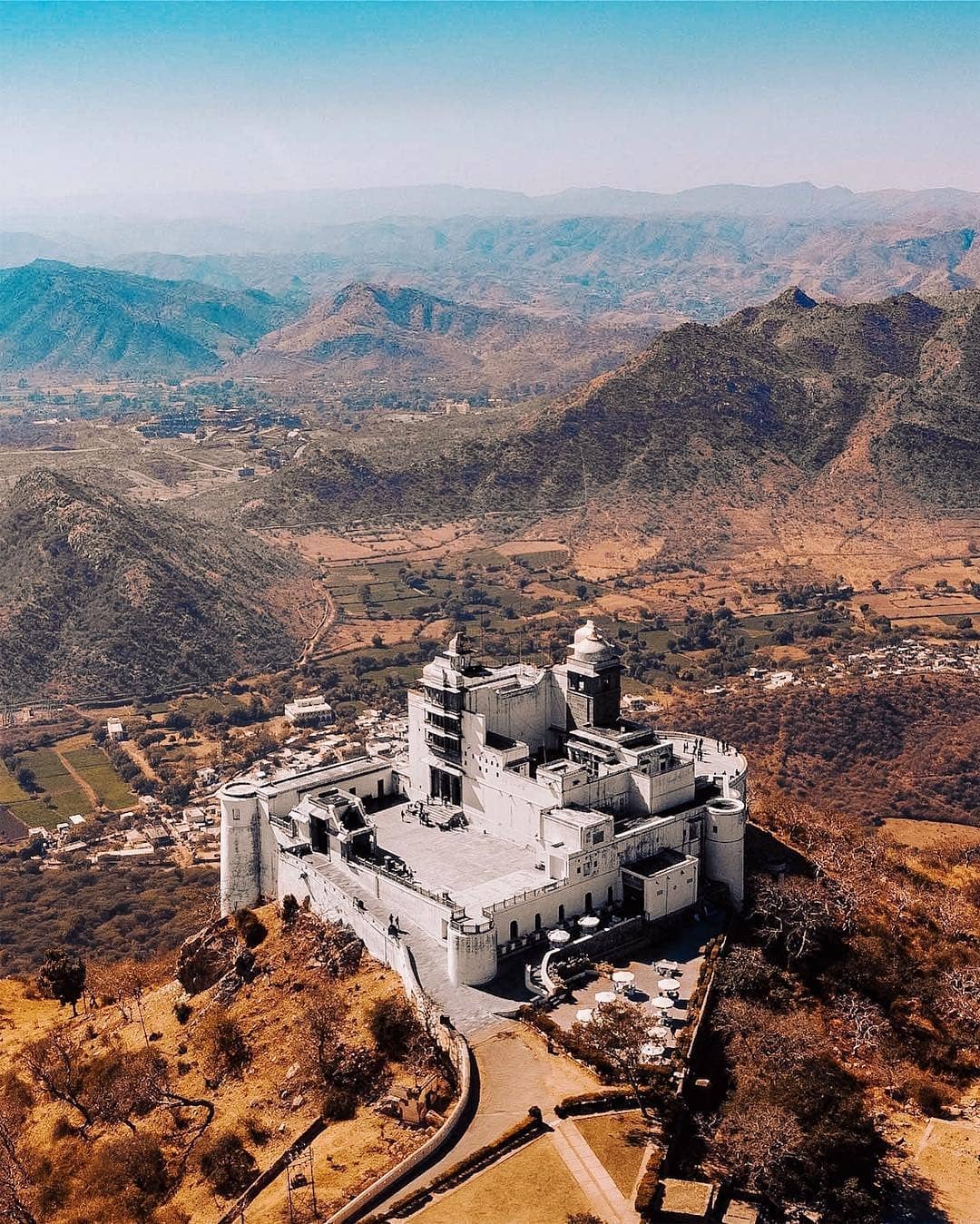 Sajjangarh Palace: Places to Visit in Udaipur
Now let us know about the Sajjangarh Palace on the Aravalli ranges, which is also famous as the monsoon palace. This building made of beautiful white marble looks like a luxurious palace. You can see the rain clouds well from here. So, Maharana Sajjan horn of Mewar dynasty had built this palace.
From here you will get wonderful views of Pichola Lake as well as Udaipur city. There is also Sajjangarh Wildlife sanctuary nearby, so you can make your trip even more fun by going here.
Bagore-Ki-Haveli: Places to Visit in Udaipur
Built-in the 18th century, Bagore Ki Haveli is one of the Famous Tourist Spots of Udaipur today. Mewaris and Rajasthani dances had held here every evening. So, Bagore ki haveli is one of the oldest mansions, near Lake Pichola.
Historical legacies had decorated in the popular gallery here, upon seeing these legacies; the memories of Rajputana history had refreshed. This mansion is famous for its ancient monuments as well as it is particularly famous for showcasing the world's largest turban.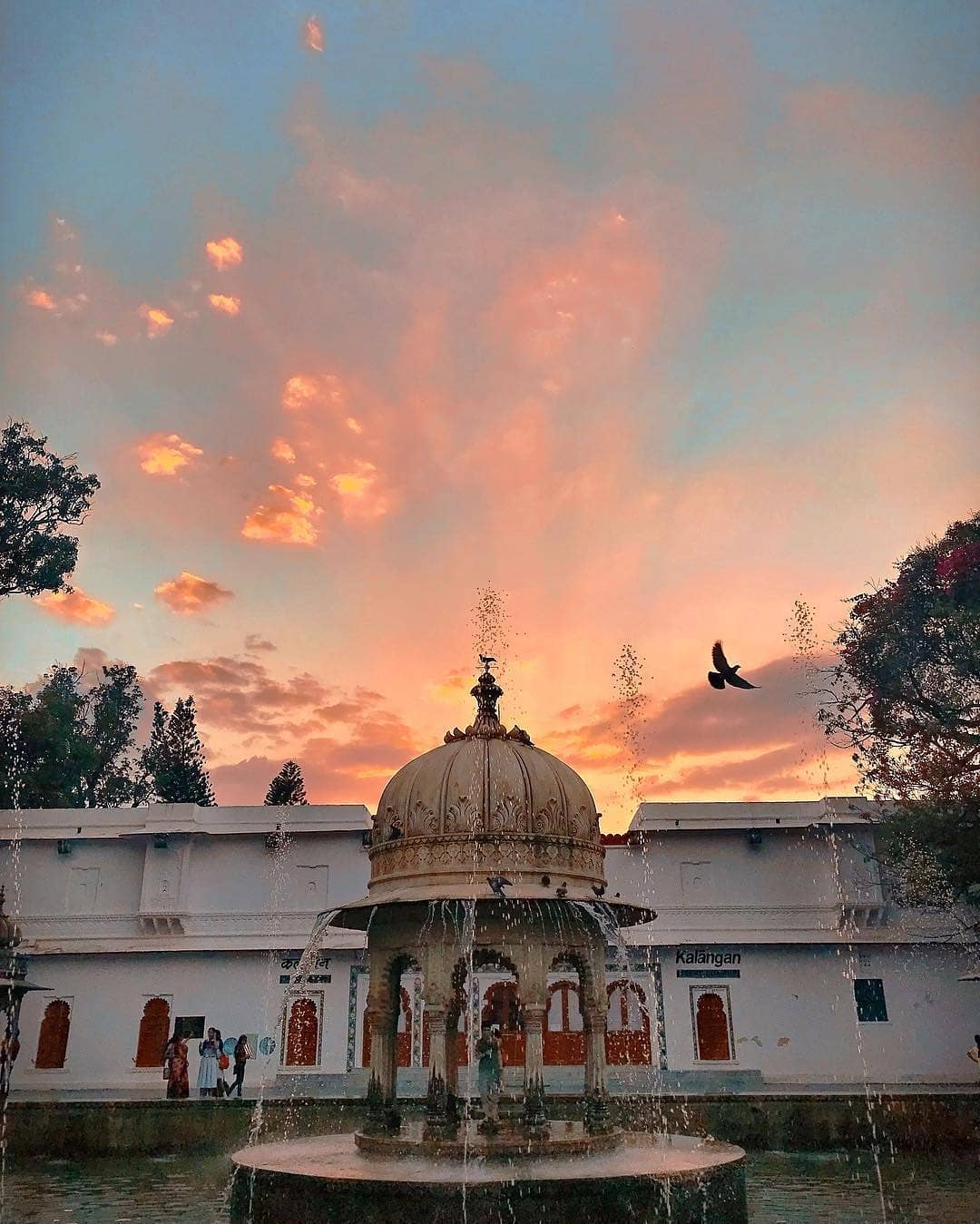 Saheliyon-Ki-Bari: Places to Visit in Udaipur
The Saheliyon-Ki-Bari is a majestic garden in Udaipur, India. It is also famous as the Garden or Courtyard of the Maidens. And thus, as the name suggests, it had made for the young women coming up with the princess after marriage to Maharaja Sangram Singh.
Saheli colony is located on the banks of Fateh Sagar Lake in Udaipur. And thus, it has green lawns, walking lanes and spectacular fountains. Saheliyon Bari is an 18th-century monument that has historical significance in India. So, this beauty has surrounded by tall trees, lush green shrubs, and flowers.
Initially, this garden had opened only for royal women, but now it has opened for tourists too. So, in the true sense, there is a glimpse into the lifestyle of the royal young men in the bride's bed here. So, this garden is open to the public from 9 am to 7 pm.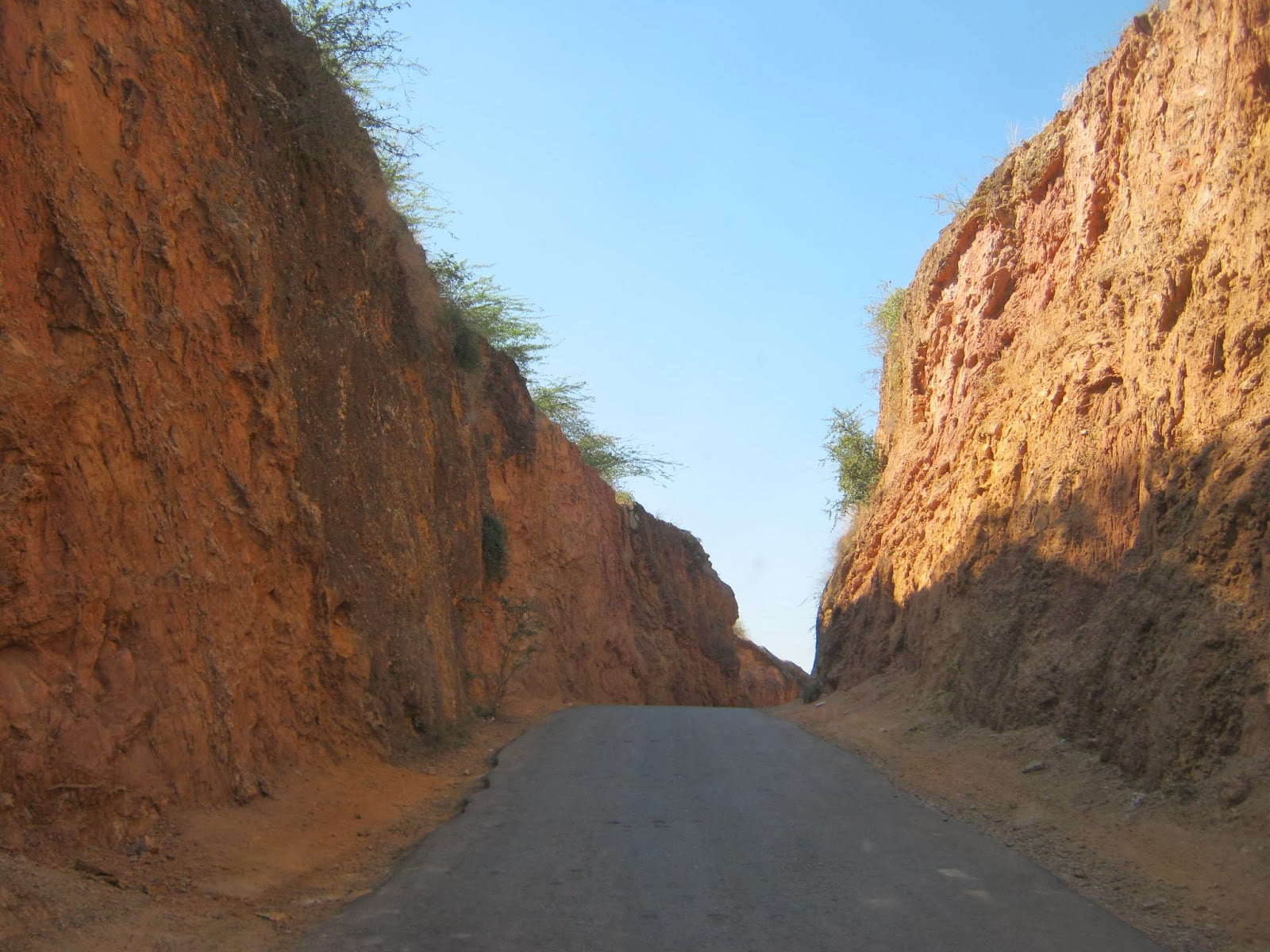 Haldighati Mountain Pass In Rajasthan: Places to Visit in Udaipur
It is a historic place situated 40 km from the city of Udaipur and it is famous for fighting between the Rajputs and the Mughals under the leadership of Maharana Pratap.
There is an inscription with thin, tantalizing marble pillars that had dedicated to the horse of Rana Pratap. Apart from it, this place is really very famous for its clay wall molela art as well as the native cottage commerce is also very good for shopping.
BOTTOM LINE:
So in this blog, I told you about some of the most popular places to visit in Udaipur. Apart from this, there are many more places to visit in Udaipur. Once you reach there you will definitely get to know about those places to visit in Udaipur.