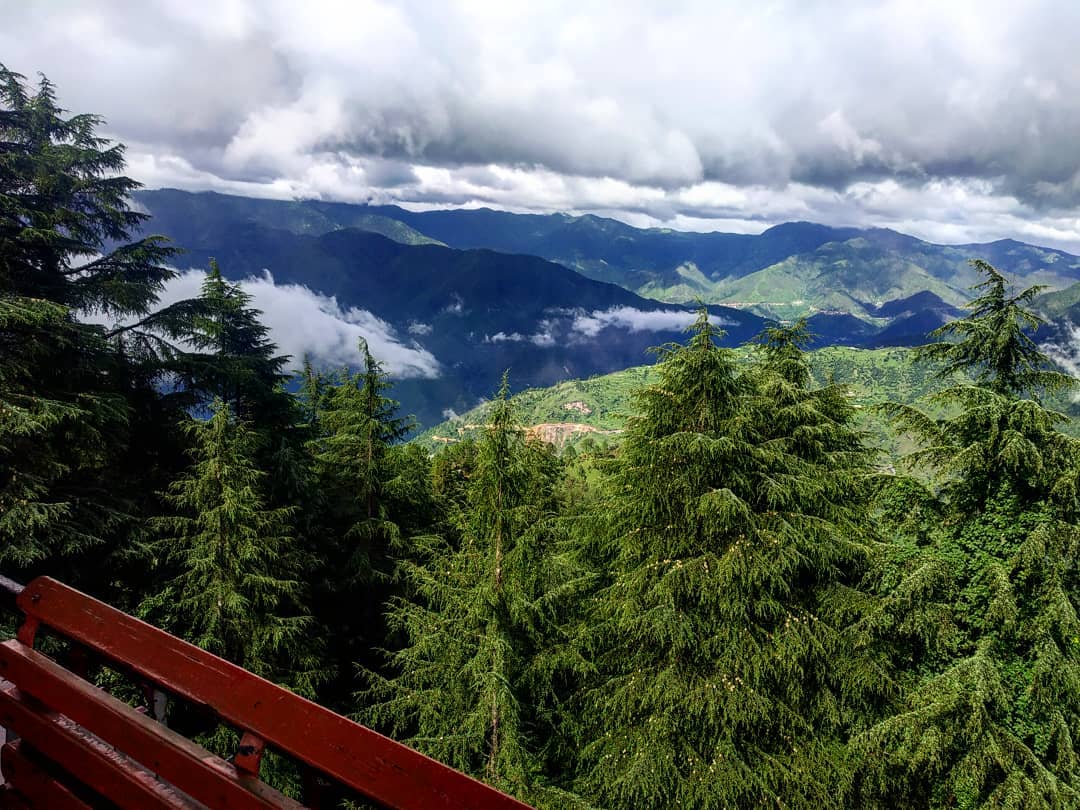 If you are thinking of enjoying the views of a hill station, then Landour is a good option. This is a small tourist place near Mussoorie, the famous tourist destination of Uttarakhand which attracts tourists due to its beauty.
Known for its untouched beauty, Landour has everything that can attract any nature lover. The view here is worth seeing during the monsoon. By the way, the weather of Landour is pleasant all year round, so it can be visited in any season of the year.
Nestled amidst the high hills of the Himalayas, and the dense forests of cedar-pine, this hill station attracts nature lovers as well as historians. Landour is a site reminiscent of the colonial period. Landour dominated British rule from the 1820s.
NOTE:

This is the place where the Gorkha war broke out between Nepal and the British East India Company. There are many beautiful places for tourists to visit here.
Where To Go?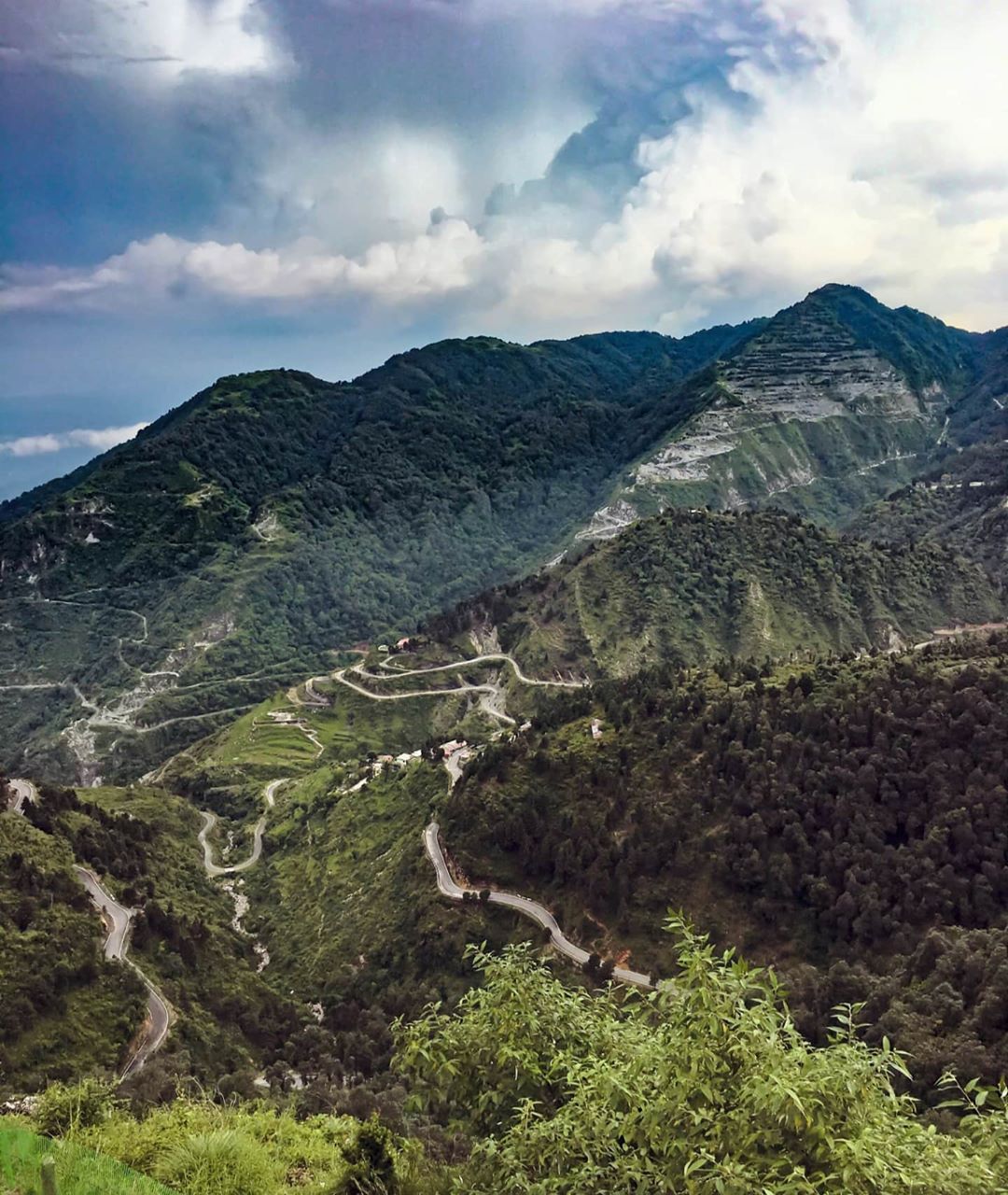 Landour is a small old town situated in the mountains near Mussoorie. After the Gorkha war, the British government was in possession here. Landour also got its name from the British city of Landauvore in Wales.
Most tourists enjoy Landour as a day trip. Due to the lack of hotels, not many tourists stop here. Rockaway Manor is famous for its British cottages. The rest are small guest houses, so staying in Mussoorie is a better option. You can get out of Mussoorie in the early morning on a walk to Landour.
How To Reach Landour
The distance from Mussoorie to Landour is just 6 kilometers. You can easily do this distance by bus or other private vehicles. To reach Mussoorie you can use air, rail, and road.
The nearest airport and the nearest railway station are located at Dehradun, 60 kilometers away. There are direct flights from Delhi and Mumbai to Jollygrant Airport in Dehradun.
At the same time, Dehradun railway station is connected by rail to many cities including Delhi, Kolkata, Jammu, and Amritsar.
A bus or taxi can be taken from Dehradun to Mussoorie. Buses also ply from New Delhi and Nainital to visit Mussoorie.
Places To Visit In Landour: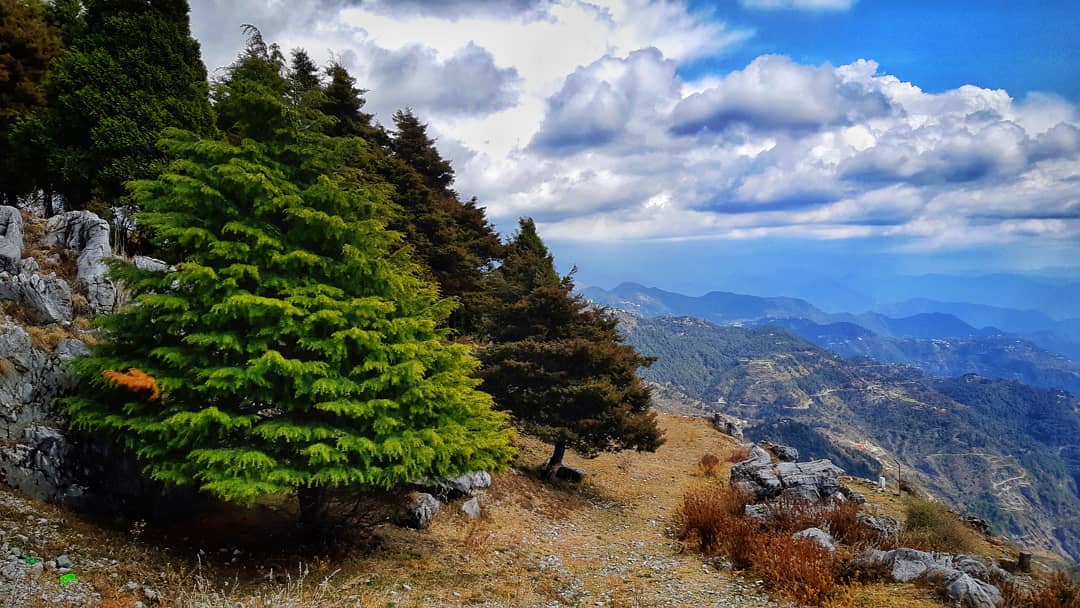 Landour was a more well-known cantonment than Mussoorie. But now the conditions have changed. Landour is now better known as a mere military cantonment of Mussoorie. Although it does not fall within municipal limits, Landour is included in the Dehradun Brigade.
The commander of the depo is its ex-officio commanding officer. There is also the appointment of a first-class station staff officer who represents the Commandant in winter. The Cantonment Magistrate of Dehradun also takes charge of Landour. So, here is the list of places to visit in Landour
Lal Tibba
Lal Tibba is one of the most spectacular tourist destinations of Landour. You can enjoy the beauty of the mountains with the Red Dunes, located at an altitude of 8000 meters above sea level. The view here is especially worth seeing during sunrise and sunset.
Lal Tibba (Lal = Red and Tibba = Hill in the Hindi language) is named so due to the reddish-brown soil on the hill where it is located. It is the highest point of Landour town from where you could spot several popular Himalayan peaks. Two cafes at Lal Tibba have placed binoculars on their terrace and charge INR 50 per person to use them to view the snow-capped Himalayan mountains and the villages far-off. The view from Lal Tibba is magnificent, and one can worship all the Char Dhams from here. Visiting the Lal Tibba is the best thing to do in Landour during sunrise or sunset.
St. Paul's Church in Landour
Apart from this, you can also visit St. Paul's Church here. This church is known for its architecture. Another church is Kellogg's Memorial Church in Landour. The Gothic architecture of this church is excellent. Here British people were taught Hindi at that time.
The British soldiers often complained about the theft of their rifles from outside the church during prayers. Hence, in 1857 rows of notches were carved into the wooden pews at St. Paul's, where soldiers rested their rifles during worship. The notched pews are still in place at the church. The church premises are very calm and peaceful, and the fresh scent of the tall deodar trees surrounds the church. The yellow-painted church looks spectacular with a blue sky and green trees in the backdrop. St. Paul's Church is the best place to visit in Landour for some peace and quietude.
Landour Language School
During your visit to Landour, do not forget to visit Landour Language School here. In this school, Hindi, as well as Urdu and Punjabi, are also taught. The building and the view of this school are very beautiful. If you feel hungry during your visit to Landour, then you can visit the famous four-shop area here. The area is known for its shopping and delicious cuisine. Especially the sandwich people like it very much.
Landour Bakehouse
The Landour Bakehouse is a treat in the town of Landour. Here you will find a workable pace to the British-style bread shop and rarities. Blueberry cheesecake is a buzz among all the guests of Landour Bakehouse.
You can't come to Landour and not visit the iconic bakery here. Stop by this Landour Bakehouse for slabs of lemon cake, freshly-baked chocolate cookies, and delicious apple pie. Sit by their window overlooking the hills, and enjoy your baked goodies with a cup of steaming hot ginger tea or the super tasty French press. Make sure you take some of their stick jaws back for folks at home.
Char Dukan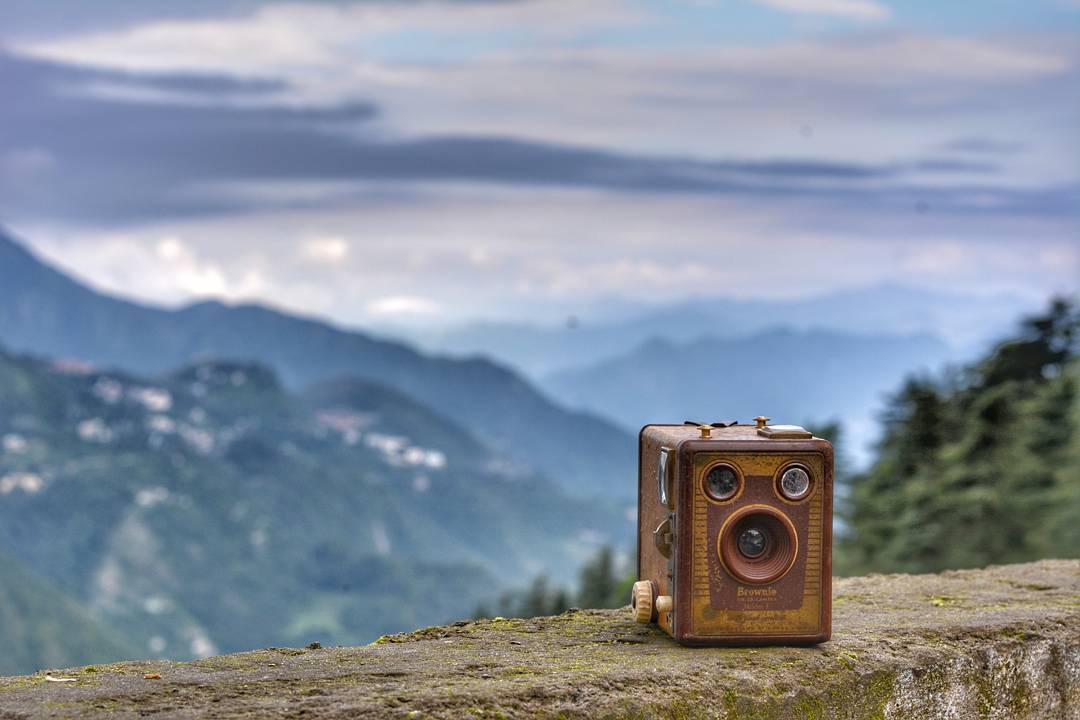 Char Dukan is an often voyage place in Landour. The word truly implies four shops that were set up sometime in the past. This spot offers some amazingly calming breakfast and tea menus. These four shops serve tasty hotcakes and Maggie.
Locals and tourists flock to the 60-year-old Anil's Café, famous for its delicious Ginger Lemon Honey Tea, bun-omelet, and Maggi. Sachin Tendulkar, who came on a holiday to Mussoorie, made a stopover here; his Twitter endorsement hangs proudly on the wall.
Rokeby Manor
Rokeby Manor is a pioneer-style lavish lodging situated in the grand environmental factors of Landour. It was built someplace during the 1800s. The property is currently a significant vacation spot due to its flawless engineering and warm cordiality and has had the option to pull in numerous big names like Ruskin Bond, Sachin Tendulkar, Arshad Warsi, and so forth.
Kellogg's Memorial Church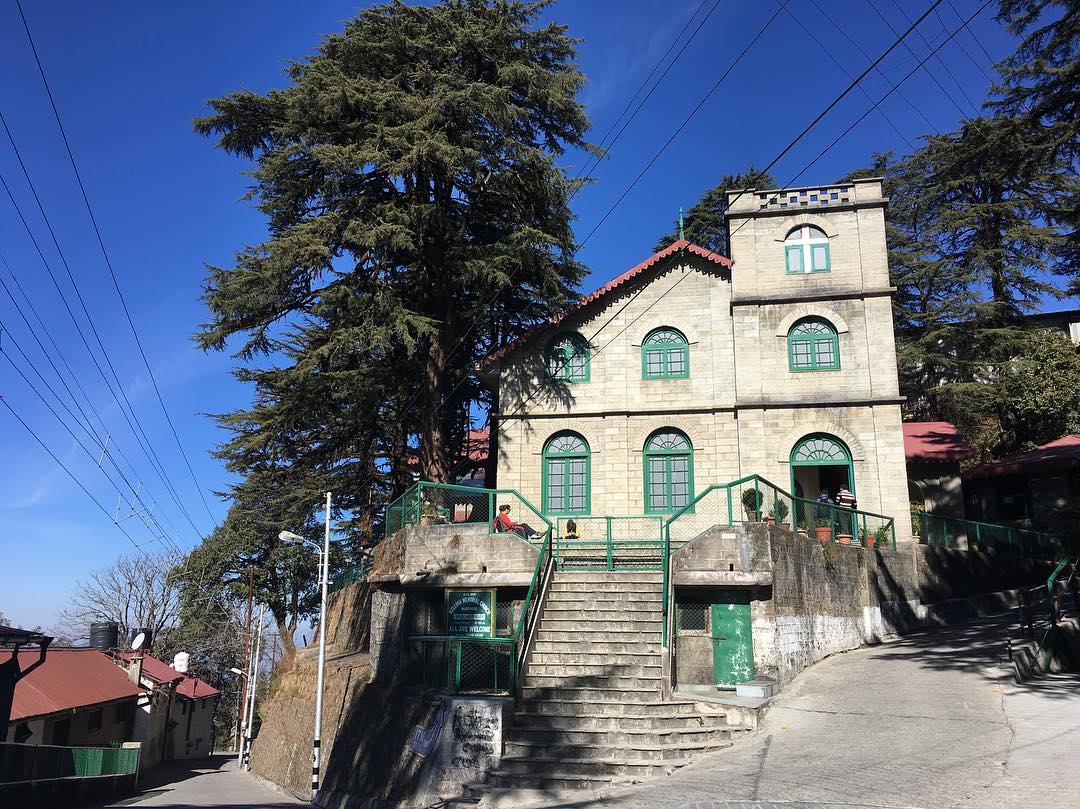 The Kellogg's Memorial Church is situated at Kasmanda royal residence in Landour, Mussoorie. The Kellogg's Memorial Church has a Presbyterian style of design and was one of the Indo-Gothic style churches in Landour. It was likewise home to the Landour Language School and is an acclaimed vacation destination in Landour.
Ruskin Bond's House:
Ruskin Bond is an Indian author of British descent who resides in Landour. He is a very renowned author recognized for his role in growing children's literature in India. His house is located at a steep descent from the Upper Chukkar. We had heard of him being spotted near his house, and hence we thought of giving it a try. His house is just beside the beautiful and colorful BnB – Doma's Inn. Unfortunately, we did not get to meet him, but we met many people nearby his house with the hope to spot him.
Nag Tibba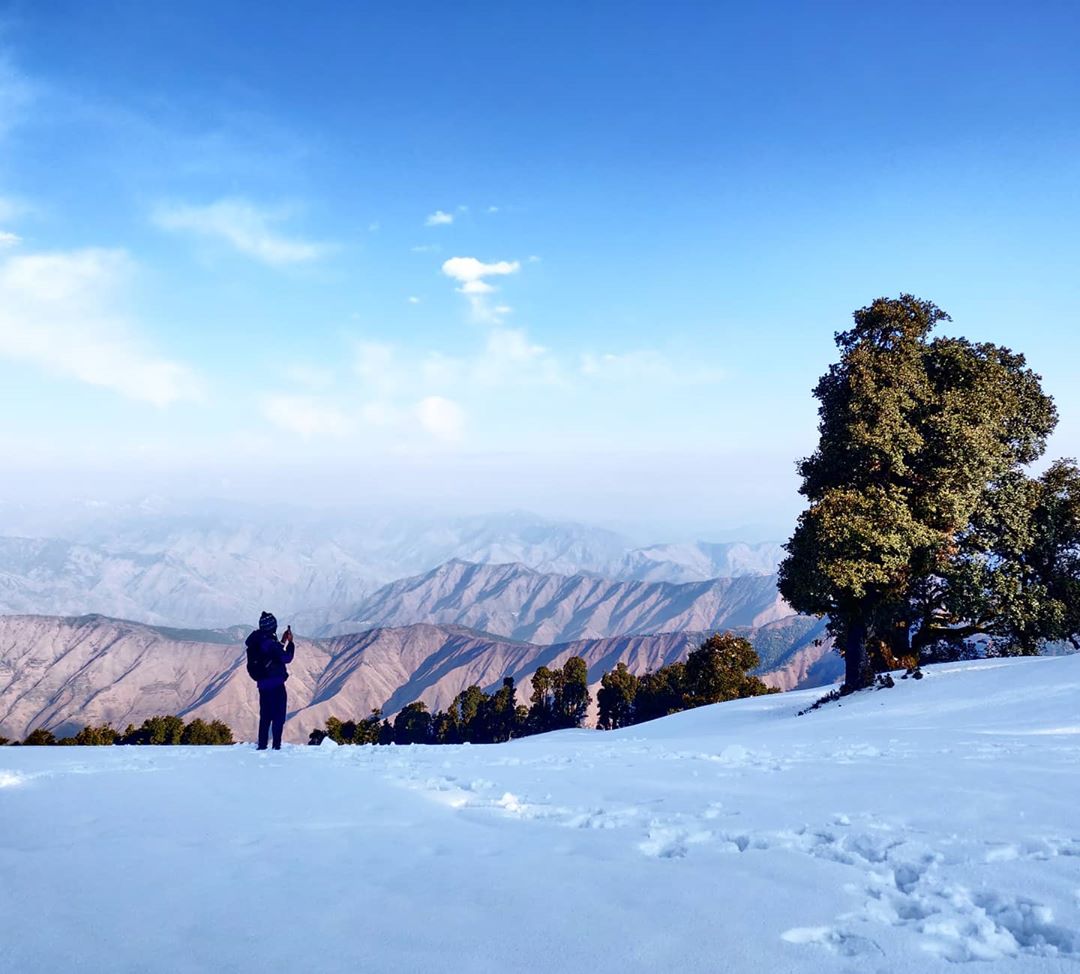 The Nag Tibba top has situated a ways off 81km from Landour. It is a lofty tree in the concealed path of Mussoorie. The Nag Tibba pea offers a beautiful perspective on numerous Himalayan reaches like Swargarohini, Bandarpooch, Kala Nag, Srikanta, and Gangotri.
NOTE:

English-known world-famous writer Ruskin Bond's home is also in Landour. There is a 'Domaj Inn' near his house.
Things To Do In Landour: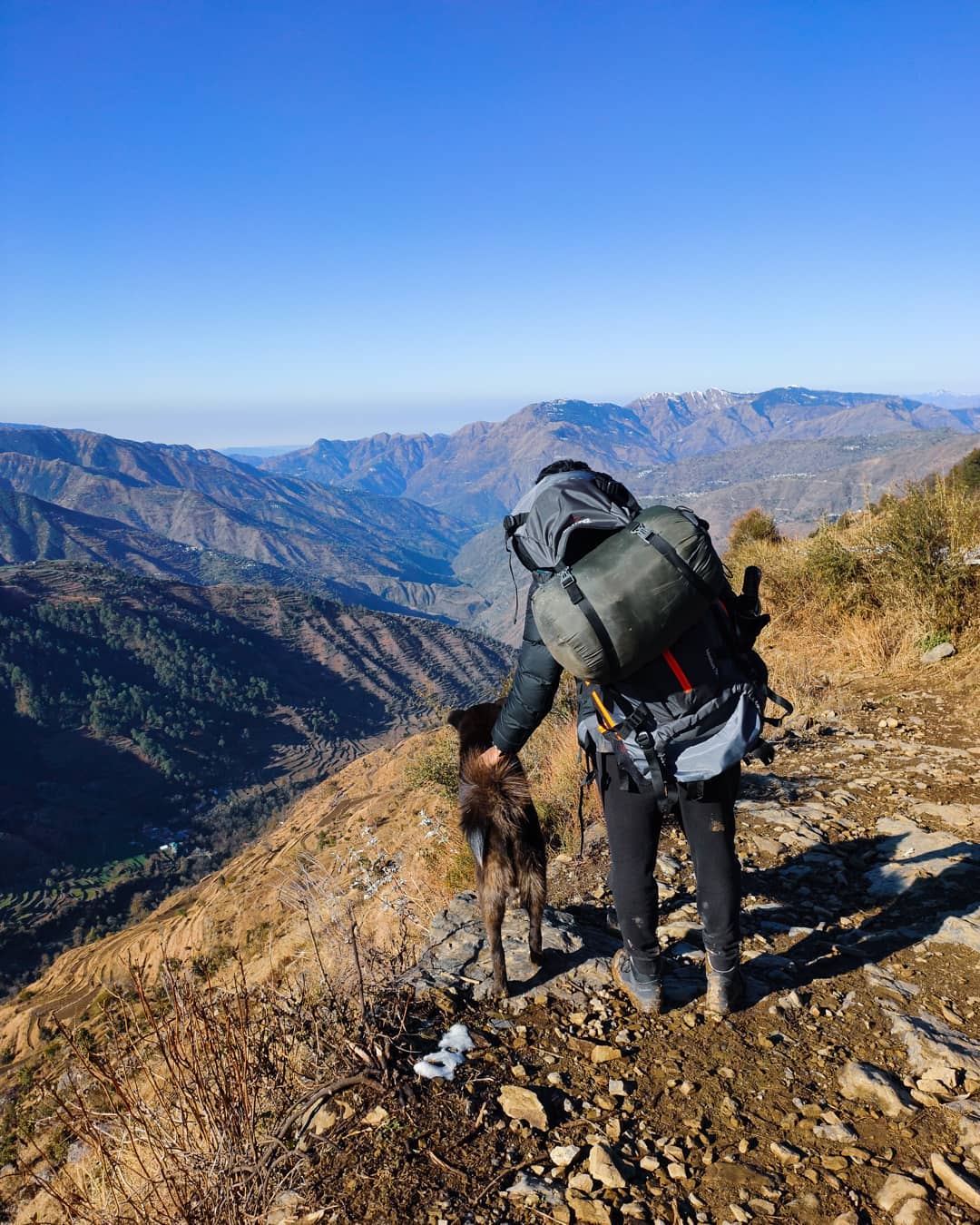 Landour is an ideal end-of-the-week escape for the ones who need to escape from the hurrying around of city life and invest some quality energy amidst the transcending Deodar. Landour is celebrated for its frontier-style engineering and high-height focuses that give the voyagers a superb perspective on the Himalayas of Uttarakhand. There are various things to do in Landour. So, in this article below let's now check out what are the things to do in Landour…
Go For Spiritual Walk, In Landour, Mussoorie:
Investigate the memorable sanctuaries here and experience, the different strict religions of India and stroll on the restricted back streets of sanctuaries and watch from the eye of a local, their prime significance in the neighborhood, you can remove the gifts and the flickering quintessence of the spot for a lifetime.
This walk is altogether different in light of the fact that when we go on any visit, we are investigating and encountering spots and things that are outside, however on this visit we will be taking an excursion inwards and you will investigate the very life inside, it could be a groundbreaking encounter in the event that you choose to take it in the correct viewpoint.
Having magnificent and sweet recollections toward the finish of this enjoyable, charming and special experience for you to recall forever and share with your loved ones.
Go To Adventure Activities Camp
Mussoorie additionally called "The Queen of the Hills" is the slope station situated in the lower regions of the Garhwal Himalayan Mountains with a separation of 35 km for the state capital Dehradun and 290 km for the national capital New Delhi.
Given the area of the Mussoorie, it has consistently been the focal point of brave exercises, for example, mountaineering, water boating, paragliding, sky strolling, zip-lining, and rappelling. Right now, we have picked the blend of some of the best outside adrenaline-surging exercises to make your movements paramount.
Go For Nag Tibba Trek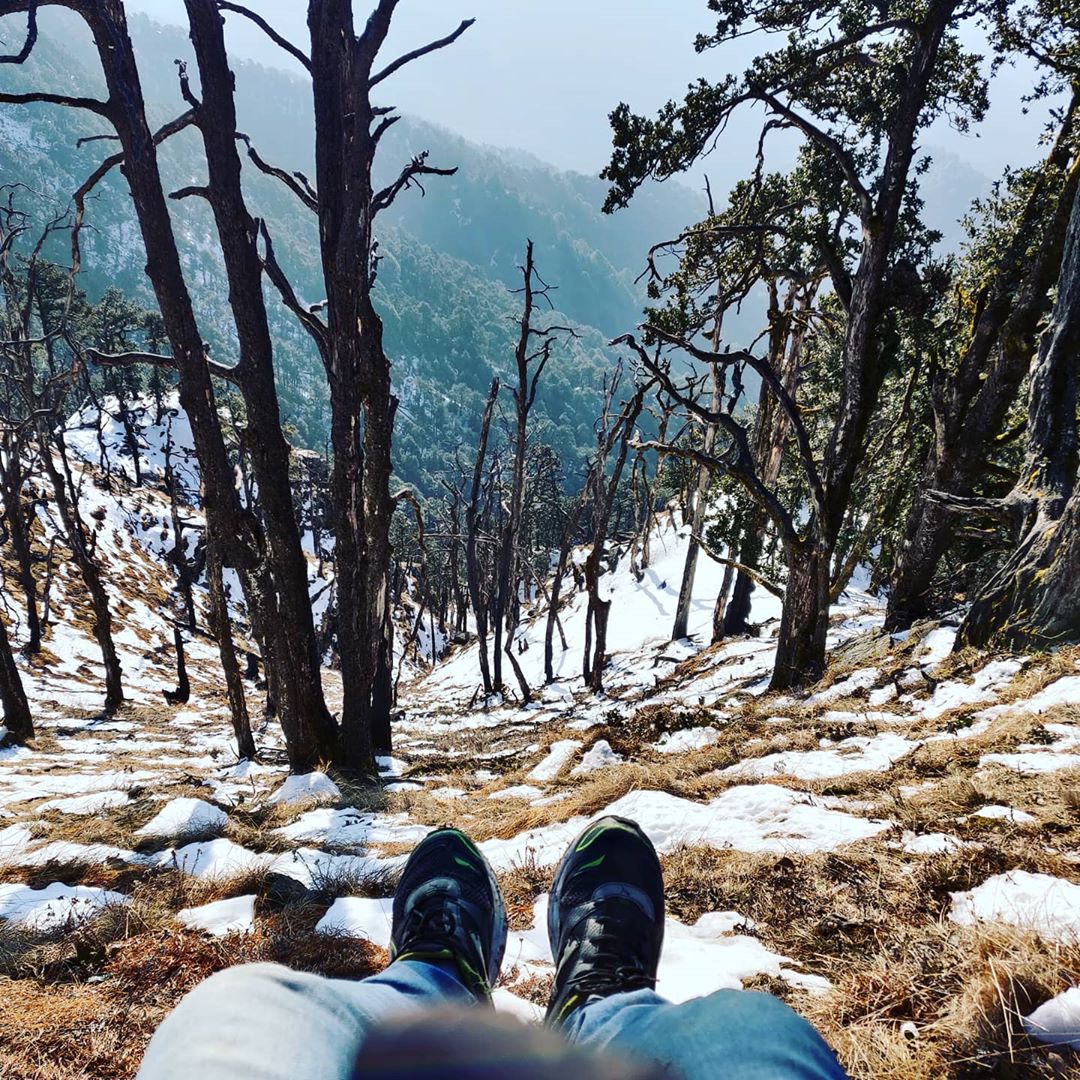 Nag Tibba Trek is one of the most well-known treks in Uttarakhand around Dehradun. Effectively available from Delhi NCR, it is a perfect end-of-the-week trek. Ascending to a stature of 3048 meters/9,920 feet, Nag Tibba ('Serpent's Peak') is the most noteworthy top in the Lower Himalayan scope of the Garhwal.
The Nag Tibba Trek is an all-year trek with snow in the winter months and a charming climate in the summer season, making it perfect for trekking and outdoor experience. A portion of the high Himalayan pinnacles unmistakable from Nag Tibba is Bandarpoonch, Srikanth, Swargarohini, and the Black pinnacle.
Nag Tibba lies in the lower regions of the Garhwal Himalayas, North-East of Mussoorie. The pinnacle owes its name to a Nag Devta sanctuary and in nearby legends is believed to be a dwelling place God of Snakes.
FAQ:
Q. What is the best time to visit Landour?
A. April to June is the best time to visit Landour as during that time it has comfortable weather. August to September is basically rainy months in Landour, yet one of the most attractive months to visit Landour. It is because Landour has very pleasant weather throughout the year…
Q. How far is Landour from Mussoorie?
A. Landour is about 33 km far from Mussoorie…
Q. How can I go to Landour from Mussoorie?
A. You can either walk from Mussoorie bazaar to reach the Char Dukan area, which is situated in Landour; it will take you only about 40 minutes. Or you can also book a taxi or cab from the Mussoorie bazaar.
Q. What is Landour famous for?
A. Landour is renowned for several things, for instance, it is famous for its colonial architecture as well as its picturesque views…
More Recommended Articles:-