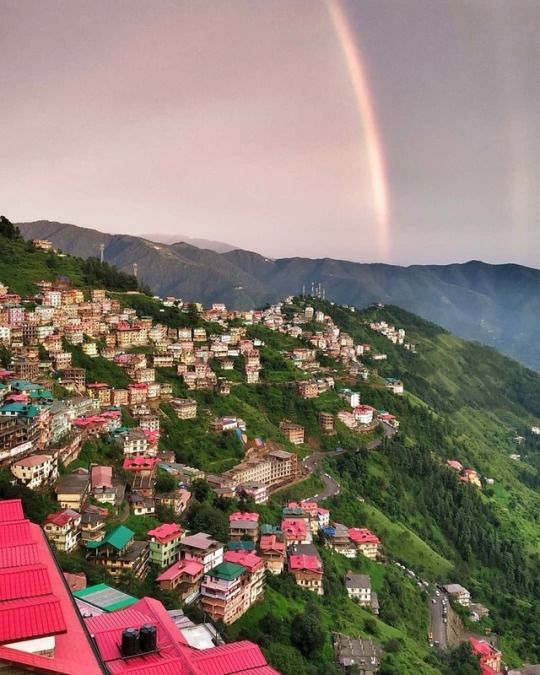 Mussoorie is one of the most popular romantic hill stations in Uttarakhand, which is known for its natural beauty. This is the reason why Mussoorie is also known as the "Queen of Hills". Mussoorie is situated at an altitude of 7000 feet above sea level and is 35 km from the capital Dehradun. The natural beauty of Mussoorie makes it a very popular place for a honeymoon. There are several places to visit in Mussoorie.
If you want to enjoy the beautiful views of the lush green slopes with the snow-clad peaks of the Himalayas then visiting Mussoorie is the best option. This beautiful hill station was a very popular holiday destination during the British period. The architecture of the British period can be estimated by looking at the British remains scattered here.
Mussoorie is famous for providing amazing views of the Shivalik Mountains and the Doon Valley. It is also known as the gateway to the religious centers of Yamunotri and Gangotri. If you also want to enjoy nature with beautiful hills, then our article written on places to visit in Mussoorie will make your journey more romantic and easy.
How To Reach Mussoorie?
By Road
Several states and privately operated buses are available from Mussoorie to Dehradun and other parts of the country. Travelers can also avail private deluxe buses from nearby places like New Delhi and Nainital.
By Flight
Jolly Grant Airport of Dehradun is the nearest airport to Mussoorie, located at a distance of about 60 km. This airport is well connected to Indira Gandhi International Airport, New Delhi. Travelers can hire taxis from the airport to reach the destination.
By Train
Dehradun railway station, located at a distance of about 60 km, is the nearest railway station to Mussoorie. This railway junction is well connected to major cities of the country. Travelers can take taxis from the railway station to Mussoorie.
Climate Of Mussoorie
Mussoorie in March – June (Summer)
Mussoorie has long summers that last from March to June. The temperature of Mussoorie ranges from 15 ° C to 25 ° C in summer. This is the reason why most people come to visit Mussoorie in summer. The popularity of Mussoorie during summer also gives the impression that it is indeed the best time to travel.
NOTE:

You can also enjoy adventure sports and trekking during these months.
Mussoorie in July – September (Monsoon)
The review of the monsoon in Mussoorie is the most contradictory and proves to be different for all individuals. While some say that the roads leading to the hill station from landslides prove extremely dangerous and therefore make Mussoorie inaccessible, others believe that the monsoon is probably the best time.
NOTE:

The roads in Mussoorie are really slippery and there is a risk of landslides in the months of July, August and September.
Mussoorie in October – February (Winter)
Winters in Mussoorie are also considered best for visiting. This is because the entire hill station is covered in a sheet of white snow. At night the temperature drops to zero degrees. The road gets blocked from mid-December to February due to snowfall.
NOTE:

Snowfall usually occurs during December, January, and February.
Best Places to Visit In Mussoorie:
The fragrance of greenery welcomes you in the cool breeze as you step into the backdrop of Mussoorie. Mussoorie is an attractive hill station, its waterfalls and lush green hills make you wonderfully happy. Point to be noted that Shimla is also located at a distance of 255 km from Mussoorie. There are a lot of places to visit in Mussoorie. So, let's now check out what are the places to visit in Mussoorie…
Gun Hill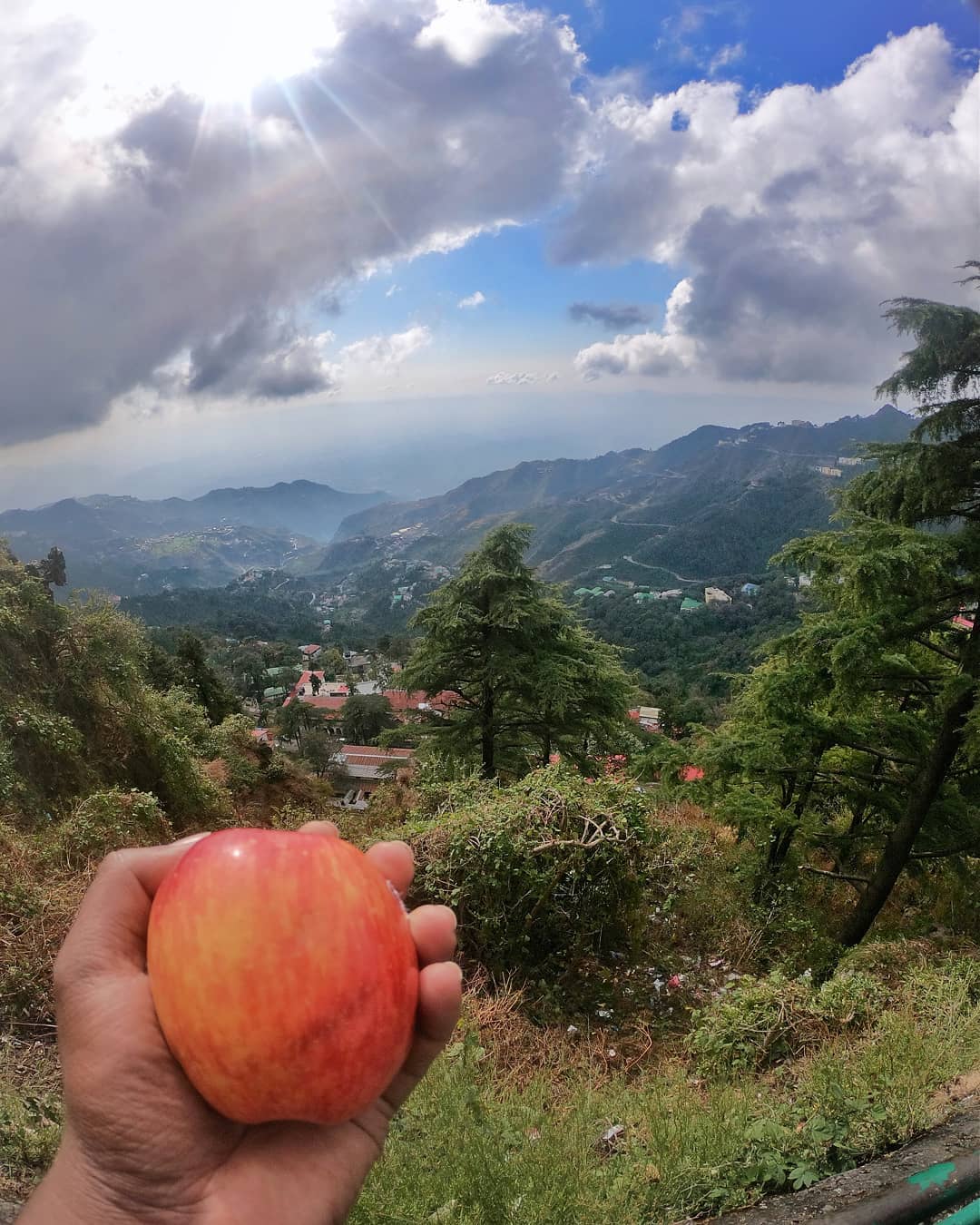 Gun Hill is one of the most famous places to visit in Mussoorie. Gun Hill is the second highest peak in Mussoorie. Gun Hill is located at an altitude of 800 meters from Mall Road. You can go through the cable car ropeway at Gun Hill.
You will get spectacular views from the ropeway. From there, you will see the city of Mussoorie as well as the picturesque hills far away. If you want, you can go by ropeway or trek for half an hour. From the hill of Gun Hill, you can see the Himalayan hills more closely with a telescope.
Mall Road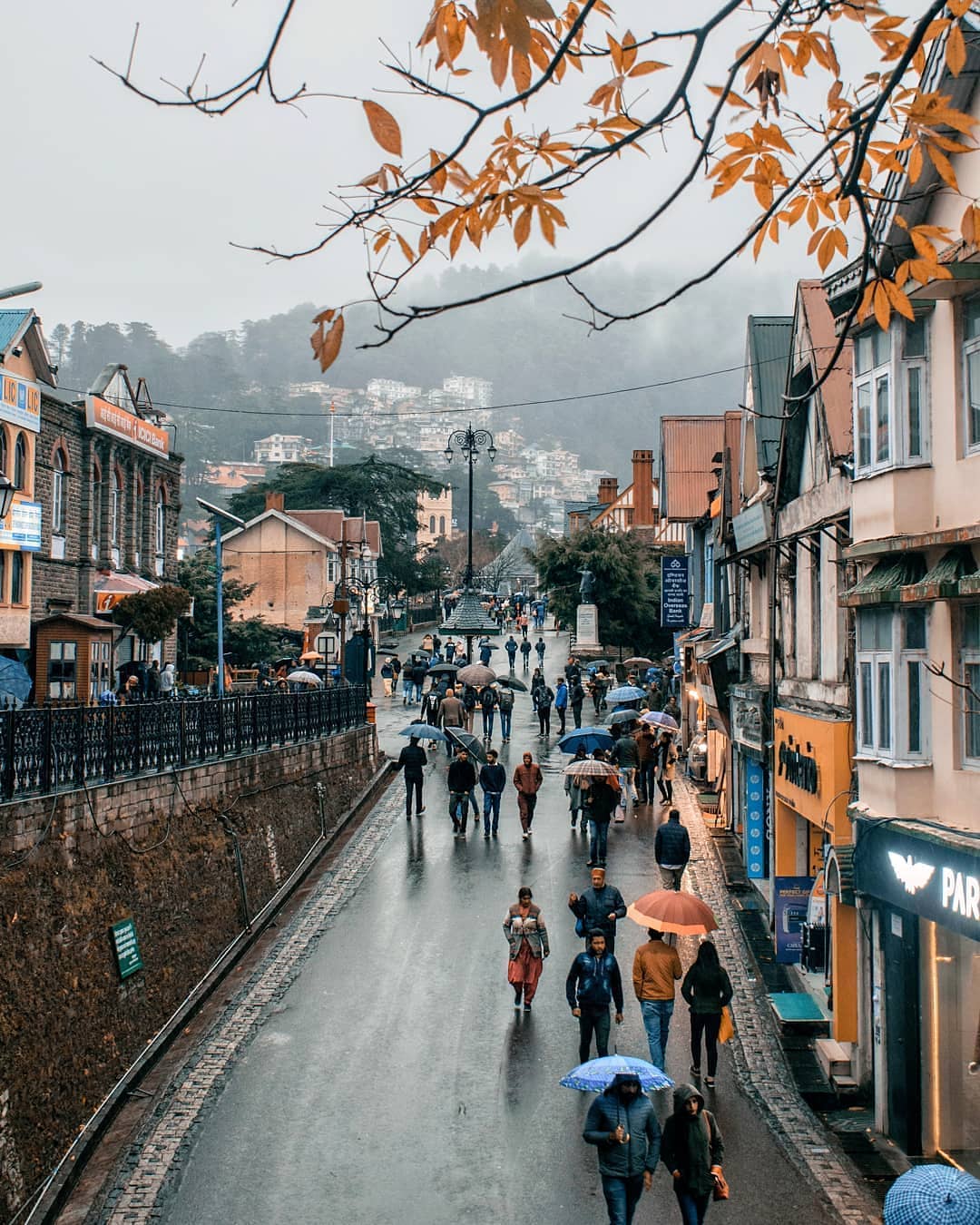 A walking tour on the Mall Rod is a good experience, as Mr. Ruskin Bond, one of the top Indian writers and novelists, arrives at Cambridge Book Depot, Mall Road, and every Saturday from 3:30 pm to 5:30 pm. Since 1963, he has lived in the city of Landour, located in the foothills of the Himalayas in Uttarakhand. People visiting Mussoorie often get their books signed by them.
There is a long way to complete it which you will get the time and enjoy. Apart from this, there is a skating rink on the Mall Road, the Tibetan Market and if you are lucky, you will find Ruskin Bonds in Cambridge Book Store.
More Recommended Articles :-
Kempty Falls in Mussoorie
Located between the Dehradun-Mussoorie roads, Kempty Falls is a beautiful waterfall that falls to the ground from a height of 40 feet. Surrounded by high mountain rocks, the Kempty Falls is located at an elevation of about 4500 feet above sea level.
The place was developed as a picnic spot by John Mackinnon due to its captivating surroundings and natural beauty. One of the most famous waterfalls of Uttarakhand, the Kempty Falls offers a panoramic view as the waterfalls from the mountains. Kempty Falls derives its name from "Camp and Tea", which denotes the tea parties that once held here in the evening.
The pond at the bottom of Kempty Falls is an excellent place for swimming and bathing. Kempty Falls is quite famous among tourists for those visiting Mussoorie; this perennial waterfall is crowded almost all year round.
Lal Tibba in Mussoorie: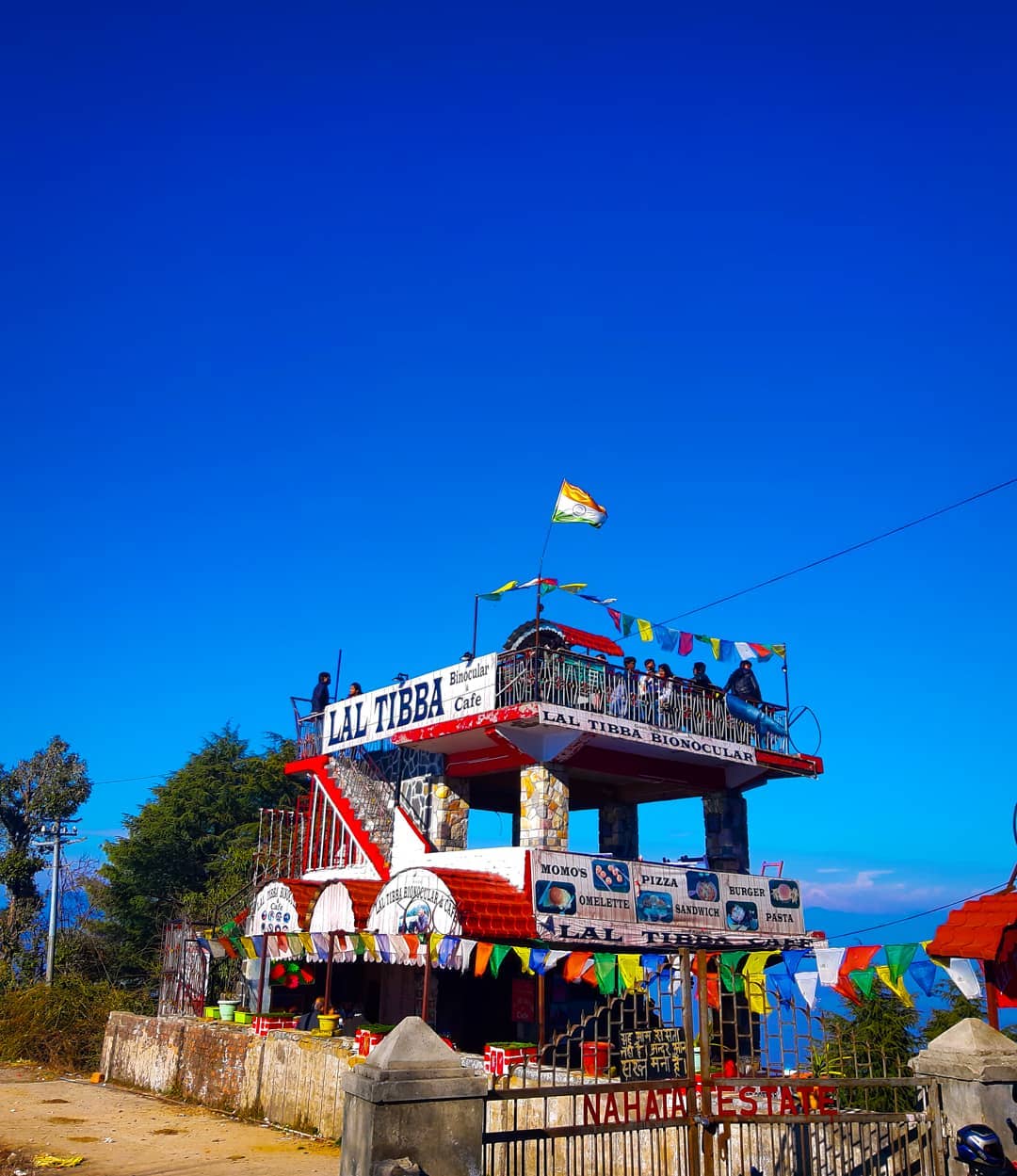 Lal Tibba is the highest point of Mussoorie from which the Himalayan ranges are visible. This place is also called Depot Hill because a depot is located at this place. The Lal Tibba is located in the land of Mussoorie. Lal Tibba means Red Mountain. All India Radio, TV's tower, and an army camp are also located on this hill.
Here is a Japanese telescope from 1967 for great views of the surroundings. With that telescope, you can also see Bandarpoonch, Kedarnath and Badrinath. If you go to Lal Tibba, then take all the goods with you to avoid cold. There is no hotel in Landour, so plan a stay and go in advance.
Benog Wildlife Sanctuary in Mussoorie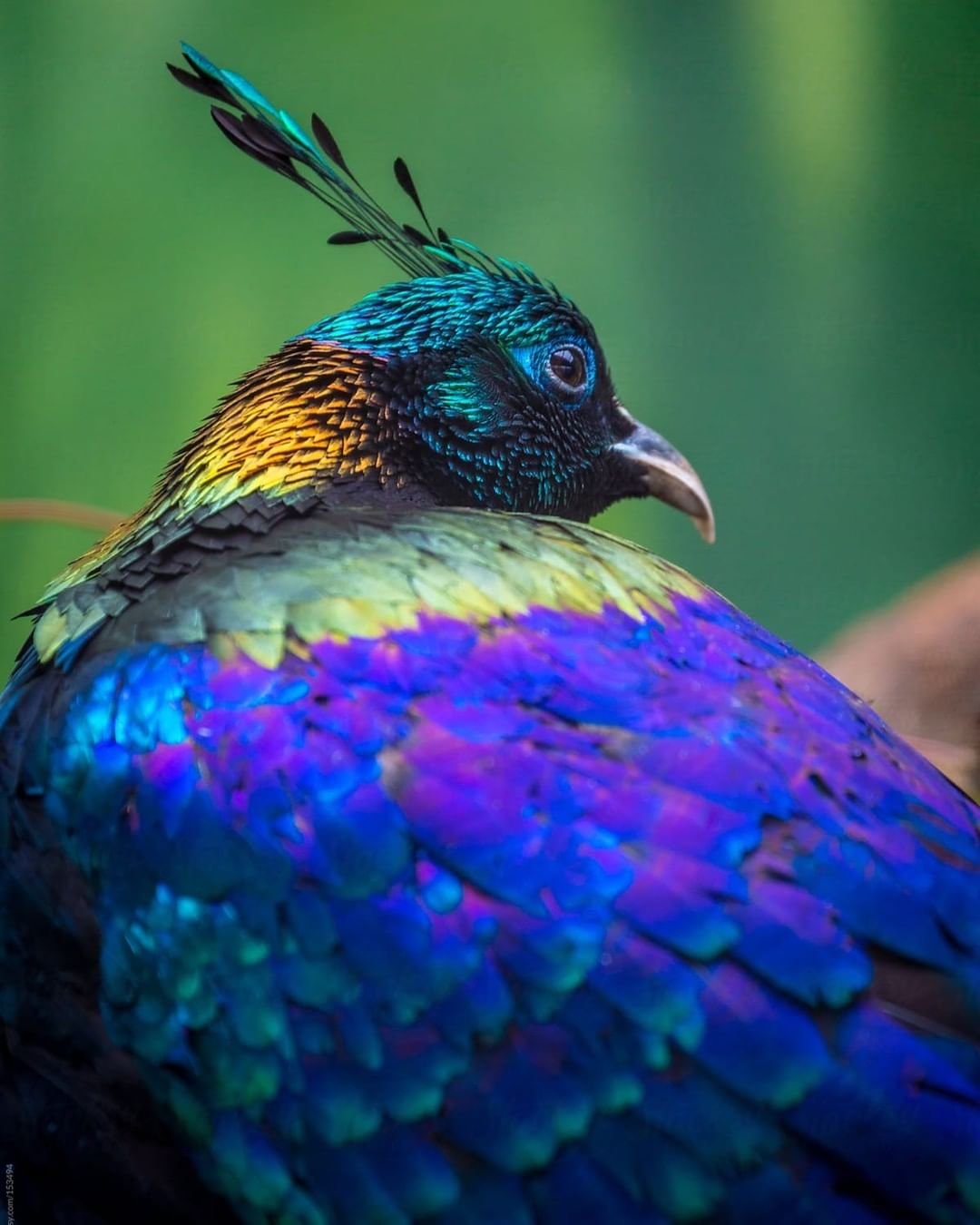 Benog Wildlife Sanctuary is about 11 kilometers from Library Point. This place is interesting for those who like bird watching and wildlife. Old cedar trees and many medicinal plants growing in abundance along with cedar trees will bring great joy to the heart of a nature lover.
Also, it would be a good experience to see The White Capped Water Redstart and Red Build Blue Magpies, Panther, Leopard, Deer, Bear and Himalayan Goats.
Mussoorie Lake
When you come to Mussoorie, it is possible to see the lake here. Here you can spend time with friends and family. This lake is one of the most famous places in Mussoorie. There are green trees around the lake whose image is formed in the lake.
Your mind will be happy after seeing that image. It will fall on the way to Lake Kempty falls. Many people come to Mussoorie due to which there is a lot of crowds. If you are looking for a quiet place in Mussoorie then definitely come to Mussoorie Lake. You can also enjoy the boat here.
Nag Tibba Trek in Mussoorie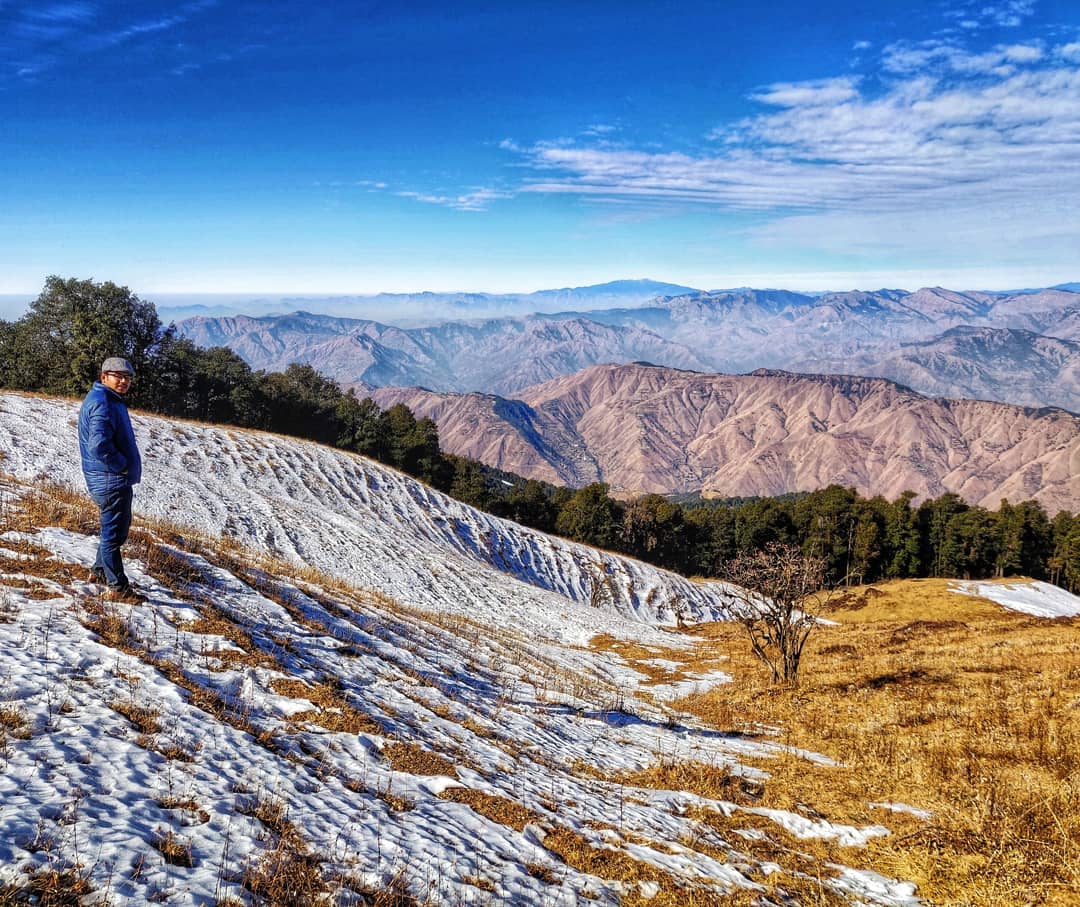 Nag Tibba, located near Mussoorie, is a great trekking destination. The place is located on a 10,000-foot climb between snow-capped mountains. The place is also known as the "Peak of the Snake"; the Nag Dunes is the highest peak of the Nag Dunes Range with a height of 9915 meters.
This place is surrounded by flora, fauna, and oak and pine trees. The main attractions of the trip are Bandar Tifak, Kedarnath Peak, and Gangotri Peak. The trekking trek in Mussoorie is for those who are looking for a weekend away from the hustle-bustle of the city.
Mossy Falls Places To Visit in Mussoorie
The Mossy Fall is surrounded by a dense forest and is 7 km (4.5 mi) from Mussoorie. It can be reached through Barloganj or Balahisa. Located 7 kilometers from the main city on the Bala Hisar Road, Mossy Falls is named after the mossy cliffs surrounding the wrought waterfall.
The mesmerizing waterfall is far away from the hustle and bustle of the city. It is a hot spot for trekkers. Also, it is known to photography enthusiasts because of its rich visuals and minimal human interaction.
FAQ:
Q. Is It Safe To Visit Mussoorie In July
A. Mussoorie is not necessarily safe to visit during the monsoon. According to the weather conditions in Mussoorie, it may be safe to visit Mussoorie in the first week of July.
Q. Which Are The Best Treks From Mussoorie?
A. Nag Tibba Trek is a good trek in Mussoorie. You can also trek to Surkanda Devi, which is a day trekking distance from Mussoorie and is relatively easy.
Q. Which Food Is Popular Instead Of Momo And Mountain Tea in Mussoorie?
A. Like the taste of momos and hill tea in Mussoorie, the cheese omelet here also wins the hearts of tourists. There is hardly any traveler, who returns without eating the cheese omelet here.
Q. What Is Mussoorie Famous For?
A. Gun Hill is one of the most famous tourist attractions of Mussoorie. It is the second-highest peak in the region after the red dunes.
Q. When We Can See Snowfall In Mussoorie?
A. Throughout the winter you can see snow falling in Mussoorie. It occurs between October and February, with winter peaking in December and January.
Q. What are the Convenient places to see snowfall in Mussoorie?
A. Convenient places to see snowfall in Mussoorie are such as Red Dunes, Gun Hill, Clouds End are good places.
Q. What is the best time to visit Mussoorie?
A. Mussoorie is known for its pleasant temperature, natural scenery, and numerous trekking and hiking trails. September-June is the best time to visit Mussoorie.
Q. Can I Plan To Visit Mussoorie in Monsoon?
A. Do not plan to visit Mussoorie during the monsoon because there is a lot of possibility of a landslide here in this season, which can hamper your journey.
Q. Can I do Paragliding And Trekking In Mussoorie?
A. If you want to fly in the sky then tandem paragliding is a good option. Mussoorie is a great place to enjoy this activity, with hills and wind conditions. Before the flight, you are given a full set of rules, which have to be completely followed.