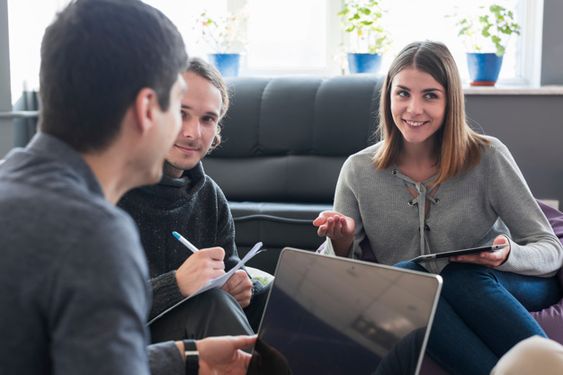 If you are thinking that Hindi is only spoken in India then you are wrong. Actually, there are a lot of Hindi speakers in many countries of the world, whereas Hindi has official language status in Fiji. Here I am telling you about Hindi-speaking countries or countries where you will not have trouble talking in Hindi during the visit. So, see the Hindi-speaking countries below…
Hindi-Speaking Countries:
India's national language Hindi is the second most spoken language in the world. The population of Hindi-speaking states of multi-lingual India is more than 46 crores. According to the 2011 census, India's mother tongue is 41.03% of India's 1.2 billion population. If other Indians, who use Hindi as a second language, will be able to speak Hindi, almost 75 percent of the country's people can speak Hindi. There are about 80 million people all over the world, including these 75 percent of Hindi speakers who can speak or understand it.
Apart from India, the Hindi language is spoken extensively in 20 other countries in the world. There are about 750 million people who speak it in the world, of which 53 crore (according to the 2001 census) are present in India. After India, most Hindi speakers are in Nepal, but you might be surprised to see the name of America as number three. Hindi is the 11th most used language in America, spoken by about 6.5 lakh people there.
Apart from America, Hindi is also used fiercely in countries like Yemen, Uganda, Pakistan, Bhutan, Bangladesh, New Zealand, Australia, Britain, Guyana, Trinidad and Tobago, Suriname, etc. Although the form of Hindi varies slightly according to every place, that is, it is not necessary that the Hindi spoken there can live up to the Devanagari script.
Most of the words in Hindi are derived from Sanskrit, Arabic, and Persian languages. It is mainly the contribution of Aryans and Parsis. Because of this Hindi is a capable language in itself. Whereas in English there are only 10 thousand basic words. At the same time, the number of basic words in Hindi is more than 2 lakh 50 thousand. Hindi is an ancient, rich, and great language of the world, it is also our official language.
Hindi has established its usefulness, relevance, and supremacy in all mediums of language, grammar, literature, art, and music. This condition of Hindi is due to Hindi-speaking people and Hindi society. But a section of Hindi language society is also responsible for the degradation of Hindi.
Perhaps you will be surprised to see this fact, but in India too, the number of Hindi speakers is increasing rapidly every year. In fact, after independence, South Indian states kept their distance from Hindi, but due to the increasing importance of Hindi in a gradually globalizing world, people of South India and North-Eastern states started learning Hindi under the pressure of the need for employment.
In the 1971 Census, where only 36.99% of India's population had declared Hindi as their first language, in the 2011 Census, this figure reached 43.63% of the total population. In the ongoing census, it is being estimated that this figure will touch the threshold of 50%.
Outside India, 648,983 speakers in Hindi, 685,170 in Mauritius, 890,292 in South Africa, 232,760 in Yemen, 147,000 in Yemen, 5,000 in Singapore, 8 lakh in Nepal, 20,000 in New Zealand and 30,000 in Germany.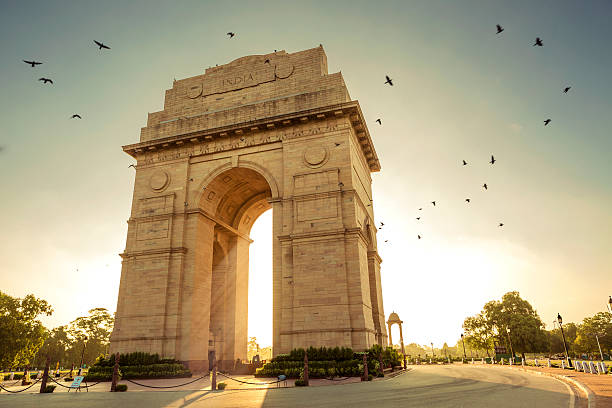 India:
Hindi and English are the two official languages ​​in India. Regional languages ​​of Hindi are also spoken in many states of India. In India, most people speak Hindi. India is a country with the most diverse cultures in the world. Despite its diversity in religion, traditions, and language, the people here believe in unity. Various dialects are spoken in India. But most of Hindi is spoken, written, and read. That is why Hindi is the most important language of India.
Hindi is also the official language of the states of Uttar Pradesh, Bihar, Jharkhand, Madhya Pradesh, Chhattisgarh, Rajasthan, Uttarakhand, Himachal Pradesh, Haryana, and Delhi. After becoming the official language, Hindi has done innovative work of establishing contact with people in the working of various states. But Hindi still needs the support of two-thirds of the total members of the United Nations to become a world language.
Since independence, efforts have been made in many areas toward the standardization of Hindi and Devanagari. Hindi is also the contact language of India. So we can say that Hindi is a rich language. The Hindi language has a great contribution to maintaining the national unity of India.
India is the only country in the whole world that carries a confluence of different types of languages. Here the dialect changes every 20 km. The language spoken here is also different in each state. The specialty of India is that despite speaking different languages ​​in different states, people here understand and speak their mother tongue Hindi and always try to promote it. Despite having different languages, Hindi is the language in India that can be understood in every region. Even though the person has always been using the regional language in ordinary speaking, he understands the Hindi language also. That is why it has been given the status of official language in India.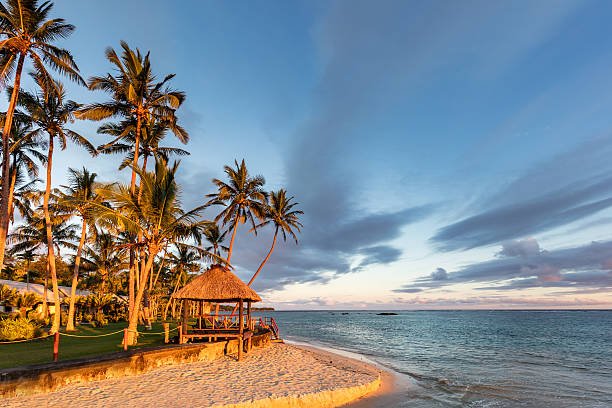 Fiji:
About 38% of Fiji's population is of Indian origin and the number of people who speak Hindi also is very high. Fiji is an island country that is composed of several islands. A large number of Indian tourists go to Fiji to visit Fiji where people can visit Fiji Museum, Colo-i-Suva, Sri Suva Subramanya Temple, Sigatoka Sand Dunes, etc.
The island country in the South Pacific sea is the main country, aside from India, where Hindi is assigned as an authority language. The relocation of the language to Fiji can be followed back to the late nineteenth hundred years when it turned into an English province and when the pilgrim specialists required imported work to support the sugarcane business there. The greater part of the individuals who framed the contracted workforce had a place with the etymological district of northern India that is alluded to as the Hindi belt, which today comprises states like Bihar, Uttar Pradesh, and Rajasthan among others. There were workers from different pieces of India too.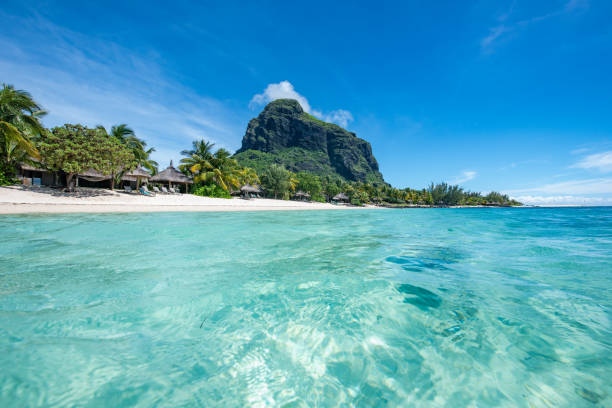 Mauritius:
Mauritius is an island country located in the Indian Ocean. There are a large number of Indians living here. For almost three centuries, it has been under British, Dutch, and French people. Slaves from India were taken here for work. Two-thirds of the population is of Indian origin and about 685,000 people speak Hindi here. Indian culture is dominated by this small island nation. More than half the population is Hindu, where Indian festivals and holy days are celebrated with much gusto. Here are some of the major tourist spots between Mauritius, Peribere, La Cambus, Le Morne, Black River National Park, Kisela World of Adventure, and Tamarind Waterfalls.
The island country on the Indian Sea passed on as a state from the Dutch to the French to the English throughout three centuries. Indian presence in Mauritius can be followed back to when it was a Dutch settlement and an enormous number of slaves and convicts were gotten from Bengal and South India. The pattern followed during the French pioneer time frame also. With the English possessing the island in 1810 and the contracted work framework being laid out from the 1830s to meet the prerequisites of the sugarcane business, Indian presence in Mauritius entered an entirely different period.
The Mauritians keep on believing Hindi to be a significant piece of their set of experiences, culture, and personality. As of late, at the eleventh World Hindi Meeting held at Port Louis, an Individual from Parliament, Anerood Jugnauth declared that Mauritius would invest all energy to help the acknowledgment of Hindi as an authority language in the Unified Countries.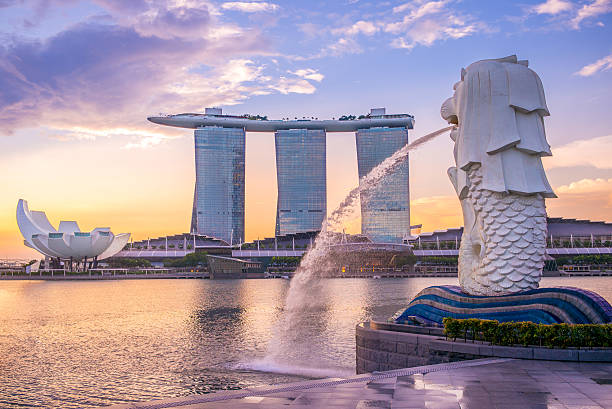 Singapore:
500 years ago, Singapore was considered to be part of Greater India. Here is the third largest community in India. In this country, the Tamil language has official language status and here too there is a lot of Hindi language too. Singapore is a major tourist destination for Indian tourists. Here you can visit Gardens by the Bay, Little India, Singapore Flyer, Universal Studios, Botanic Gardens, Chinatown, Singapore Zoo, etc.
Starting around 2015, Indians comprise the third biggest ethnic local area in Singapore. The South East Asian nation has had monetary and social connections with India since around 500 BC when being essential for a More prominent India was thought of. Be that as it may, the critical development of Indians into Singapore started first after the Portuguese colonization of the Malay promontory and afterward when the English laid out pilgrim rule over the island country. During 1819 and WWII, mass relocation of Indians to Singapore occurred, making them a particular ethnic local area there.
At the point when the nation acquired freedom in 1965, the new constitution allowed official status to four dialects – English and one for every one of the biggest ethnic gatherings. Subsequently, Mandarin for the Chinese, Malay for the Malays, and Tamil for the Indians, aside from English, turned into the four authority dialects of the country.
Notwithstanding, the absence of true acknowledgment of Hindi in Singapore, in spite of the huge number of its speakers, had prompted broad repercussions, especially in the training area that followed a bilingual strategy of showing understudies English alongside one of the three other authority dialects. The Service of Training in Singapore perceived five other Indian dialects (Hindi, Punjabi, Urdu, Gujarati, and Bengali) to be educated at schools.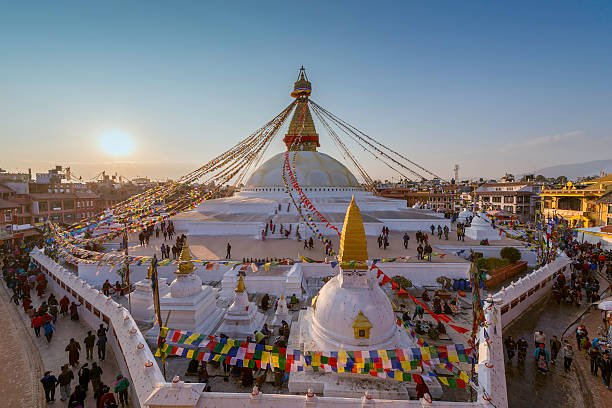 Nepal:
Nepal, the neighboring country of India, is such a place where people speaking the Hindi language will be seen the most. Hindi is spoken by 8 million people in Nepal. Although Hindi is spoken by a large population in Nepal, yet this language has not been officially recognized. But in the year 2016, Nepali MPs raised the demand to include Hindi as the national language. There are a lot of Hindi speakers in Nepal but there are a large number of people who understand it. Here you will not have trouble talking in Hindi. Here Bollywood films and Indian channels are preferred. The number of Indian tourists in Nepal is also good. Here you can see places like Kathmandu, Nagarkot, Bhaktapur, Sagarmatha National Park, and Chitwan National Park.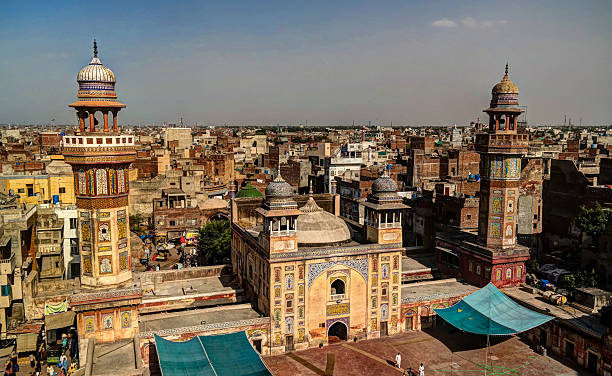 Pakistan:
Pakistan, another neighboring country of India, is also a similar country where Hindi is spoken, we all know that before 1947, Pakistan was a part of India. English and Urdu are included in the official languages ​​in Pakistan. Here the Punjabi, Sindhi, Pashto, Baluchi, and Hindok Languages ​​are also spoken.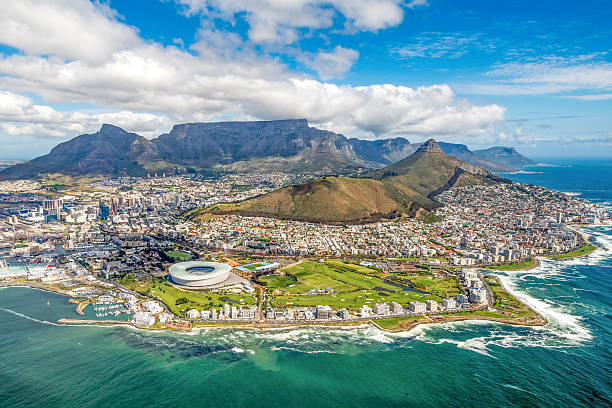 South Africa:
English and African are the official languages in South Africa. Hindi is also spoken in many other regional languages. With around 890,000 Hindi speakers, South Africa is a perfect and popular choice for Indians. English and Afrikaans are the official languages ​​in South Africa. Hindi is also spoken along with many other regional languages. There are many opportunities for Hindi speakers to live and work in South Africa. South Africa is home to a large Indian community, with many families living and working here for over a hundred years.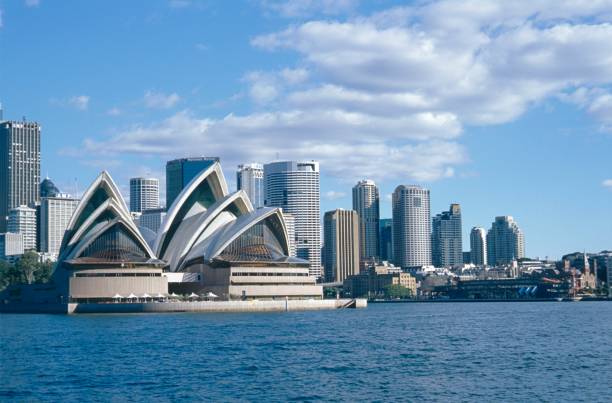 Australia:
About 110,000 Hindi-speaking people work and live here. If you also want to settle in this country, then this dream can prove to be like a come true for you. Many Indian communities live around big cities like Sydney and Canberra.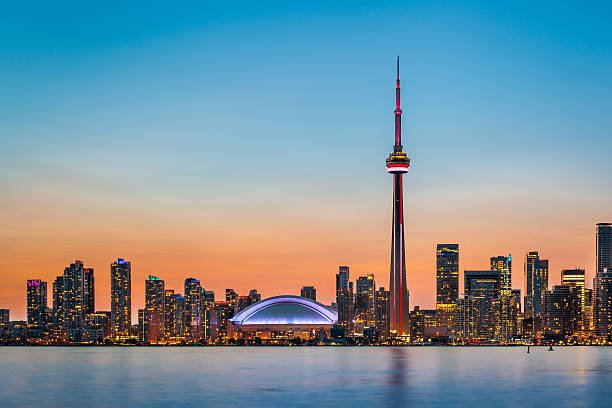 Canada:
100,000 Canadians also refer to Hindi as their first or primary language, with over one million Indians living in the country. Living and working in Canada is a popular choice for Indian expatriates, and the largest community is found in Toronto, which has an Indian population of approximately 570,000.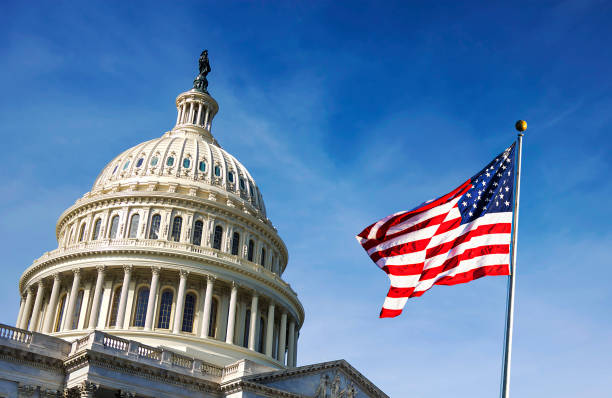 United States Of America:
It would be surprising to know that a country like America, which is considered to be the English language, has the third largest group of Hindi-speaking people. According to a report, more than 6 lakh people speak the Hindi language here. However, due to the dominance of English, people use Hindi in their homes. Most of the people who speak the Hindi language are immigrants from India. Hindu is the 11th most popular language in America.
About 6.5 lakhs speak Hindi in a short time you will find people using their language there. The Golden Gate Bridge, The White House, and Yellow Stone National Park are some of the places that have always managed to entice tourists.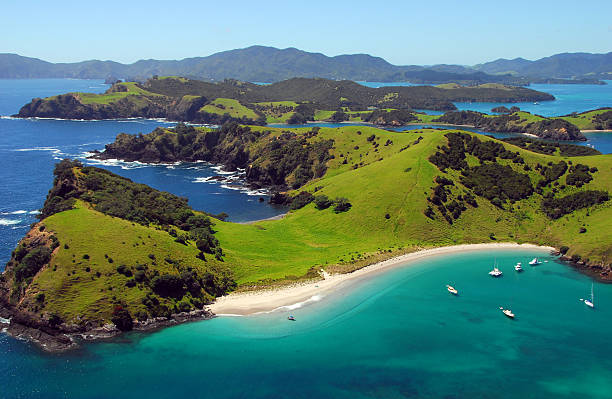 New Zealand:
The Hindi language is a language that is slowly making its mark in India as well as abroad. New Zealand has become such a country where Hindi is the fourth most spoken language. In New Zealand, about 82,000 – 1 lakh people use Hindi. Auckland, Napier, and Paihiya are some of the resorts where tourists have a special interest.
Conclusion:
The Hindi language is spoken by many people not only in India but in many countries of the world. These also include those people whose original residence is India and also those people who are natives of other countries, whose native language is different but they are interested in the Hindi language. In other countries also the influence of the Hindi language is gradually visible. Many people have started showing interest in the Hindi language. Now the Hindi language is taught and taught as an alternative language in many countries. The Hindi language has also been included in the languages ​​used in technology and this has been done not only at the national level but at the international level. Slowly the Hindi language is expanding all over the world.
FAQ:
Q. Which state first adopted Hindi in the country?
A. Hindi is spoken as the main language in almost all the states of North and Central India. At the local level, it is transformed into languages ​​like Maithili, Bhojpuri, Awadhi, Khadi (Kaurvi), and Haryanvi, but its base remains Hindi. Despite this, do you know which state first gave Hindi the status of official language? This state was Bihar.
Q. When was typing started in Hindi?
A. The beginning of typing in Hindi was started even before the independence of India. The first Hindi typewriter was made in the year 1930. After this, those who wrote in Hindi got the freedom to present themselves as if.
To Know More Travel Guide Click The Links below:-
# Top 10 Airports In India | Best Airports Of India
A Complete List Of International Airports In India